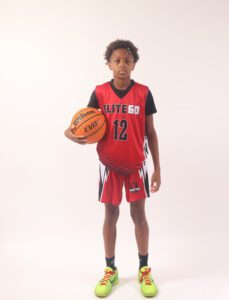 Name

Brielen Craft

Position

Combo Guard

Class

2028

Height

5'8"

City

Marietta

State

GA
Elite60 Middle School Showcase
August 20, 2022

Brielen Craft | PG | 2028 (GA)
LIKELY HIGH SCHOOL: PACE ACADEMY
Scouting Report by Tony Bruton of BucketReel
It's arguable that Craft had the most impressive weekend of all of the point guards when you consider his age and size. While he isn't undersized by any stretch, he dominated both of his games with pure skill, basketball IQ and will. He knocked down a blistering 8 three-pointers in his 2nd game of the day while handling constant full court pressure. As he continues to grow and mature physically, he's going to be a handful for a long time.
Scouting Report by Keith Agran of On the Radar
Made a case as one of the day's best pure shooters as he got on some streaks from 3 that were impressive, but there's a ton more in his arsenal than just bombing from deep as he handled the ball like a true point guard and did a ton of damage as a wing attacker both scoring from multiple levels and distributing with really solid vision, another heady defender who was 1/2 step ahead of lazy or poor passes, has a chance to be just dynamite under Coach Sharman White at Pace.