Bruton's Elite 60 Freshman Standouts pt. 2
Kamari Brown | 6'1" CG (GA) Grayson High School – 2026 (pictured above)
Brown was very impressive as a primary ball-handler. He's got a wide variety of crossovers, hesitations and spin moves. It appears that he's already an above average shot maker from multiple spots on the floor. If his body continues to develop, it's easy to see him becoming a coveted recruit. He's got all of the tools you want to see from a combo guard prospect.
Charles Scott | 6'1" SG (GA) Eagles Landing High School – 2026
Scott is a powerfully built scoring guard. He's got a quick release on his shot and scores the ball in bunches without needing many dribbles. His body allows him to absorb contact really well as he attacks the rim. From a first look, he's got the physique of some high school seniors. Would love to see more intensity on the defensive end, but when locked in he's extremely hard to beat off the dribble. Good prospect. View Scott's Game Footage
Andrew Taylor | 5'6" PG (GA) Therrell High School – 2026
Taylor was the most productive point guard in terms of assists, steals and assist to turnover ratio. His ability to see the floor is very impressive. In addition to creating for others, he was a nightmare for opposing ball-handlers. What he lacks in height, he makes up for with relentless full-court defensive pressure. High IQ point guard that will help a team win a ton of games.
D.J. Wallace | 6'1" SG (GA) Vidalia High School – 2026
Wallace got a ton of deflections and made the extra passes that eventually led to scoring opportunities. On the defensive side of the ball, he made scorers very uncomfortable with his length and strength. He's a next level athlete already that is a lob-threat. The long-term development of his ball-handling ability will determine his prospective future.
Josiah Sanders | 6'6" SF (NC) St. Paul's High School – 2026
Sanders is what many would call an "intriguing" prospect. He's got great height for a freshman wing and plenty of skill to go with it. He consistently slithered his way to the basket off the dribble and finished well around the rim. In the mid-range area, he showed a solid left-handed pull-up jumper. With a good weight-room development plan, his confidence and production could take a huge leap.
Kayden Allen | 6'5" SG (GA) Grayson High School – 2026
Allen was one of the smoothest playmakers in attendance. He's got a calm demeanor on the court and his teammates seem to enjoy playing with him. What I liked the most was his willingness to feed the post players. It's always good to see capable scorers make it a priority to keep everyone involved. With the development of his strength, he could become a deadly inside-outside scoring threat from the guard position. A true big guard.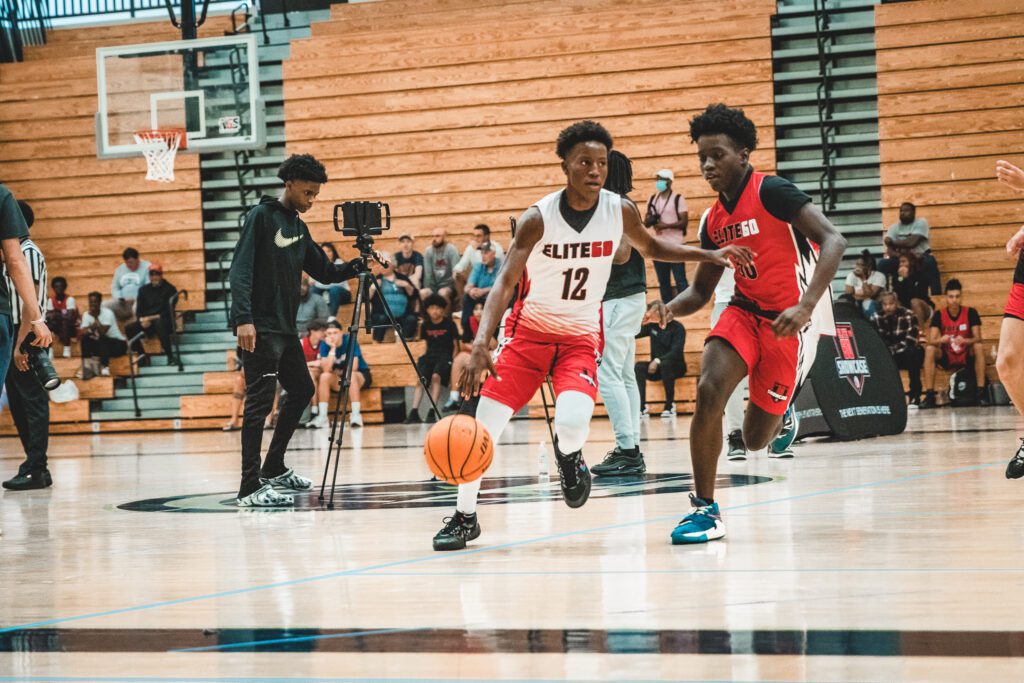 Jayden Crawford | 6'0" SG (GA) Cristo Rey Jesuit – 2026 (pictured above)
Crawford was exciting to watch. He's what many would call an "electric" player. He plays with a ton of speed and loves to push the ball in transition. When playing off the ball, he showed a sound ability to get his feet set, receive a pass and shoot it in rhythm. I look forward to watching him have some big scoring outputs.