Bruton's Elite 60 Freshman Standouts pt. 1
NGSHoops hosted the first "Elite 60 Freshman Showcase" this past weekend at Discovery High School in Lawrenceville, Georgia. I detailed a few prospects that I was able to see emerging from the pack.
Maddox Melancon | 6'4" SG (GA) Eagles Landing High School – 2026 (pictured above)
Maddox was arguably the most physically imposing guard at the camp. He bullied his way to the rim and showed the ability to step out and knock down outside jumpers. In transition, he's an adept playmaker that can get over the rim. In halfcourt sets, he picks his spots well and scores it within the flow of an offense. Will be an impact player from Day 1.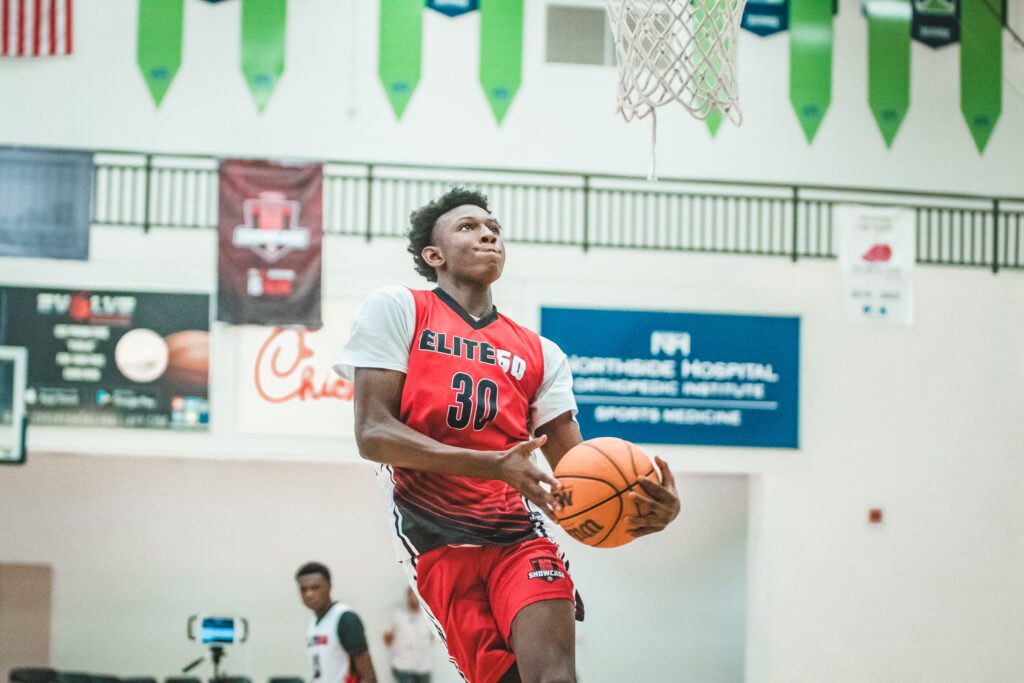 Antonio McKoy | 6'5" SG (NC) Harrells Christian School – 2026 (pictured above)
McKoy was one of the more impressive guards in attendance. His length, activity and will to win made him a crowd favorite. He's got impressive defensive instincts, doesn't give up on plays and is a crafty creator off the dribble. Once he learns the nuances of moving off the ball, he'll become a deadly all-around scorer. Great chance to develop into a priority D1 recruit.
Devin Hutcherson | 6'4" SG (GA) Holy Innocents
It became obvious that Hutcherson is the real deal in less than a minute of his first appearance. Devin is a player that has a high powered first step and attacks the rim with authority. He uses his explosion well on both ends of the floor. It's a routine to see him convert chase down blocks and to secure rebounds out of position. College coaches will be in touch with him very soon. View Hutcherson's Game Footage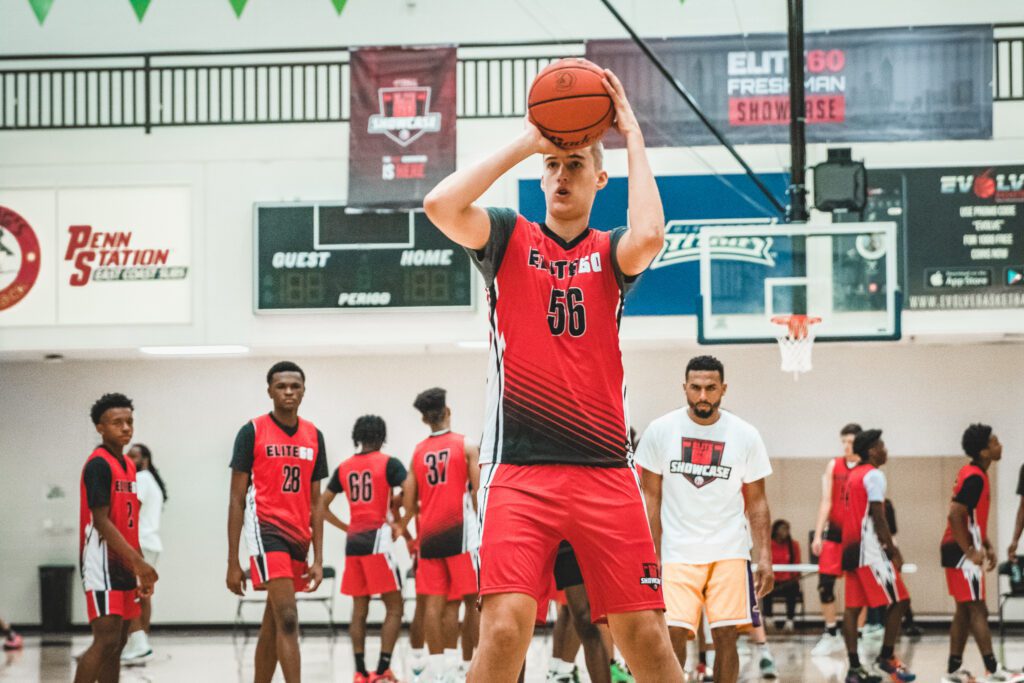 Rivers Knight | 6'8" SB (NC) Jordan High School – 2026 (pictured above)
Rivers is what many would consider a "throwback" big man. He mainly operates from the post area, but wasn't scared to step out and knock down 3's. He's got a soft touch around the basket, good footwork from the low post and showed flashes of wing skills. His bread and butter however is currently in the paint. There wasn't much anyone could do to slow him down when he sealed off his man. Potential to be a big time recruit. View Knight's Game Footage
Caleb Wells | 6'4" SF (GA) Buford – 2027
Wells' combination of size, skill and youth was very impressive. He rebounded the ball at a high level, moved well off the ball and knocked down long range shots with a quick release. It's hard to believe that he's just an 8th grader that was playing up against some of the better freshmen in the Southeast Region. He's got good poise, is already a solid athlete and has a high basketball IQ. Watch out for this one.
Will Dopfer | 6'4" SF (GA) Lambert High School – 2026
This kid attacked the basket with bad intentions. He had the dunk of the day in the all-star game. Once he receives the ball in stride, he's going to slam the ball home. On top of his athletic displays over the rim, he plays with a high motor that allows him to corral a ton of rebounds. Defensively, he shows flashes of a versatile defender that could eventually defend guards and forwards. A lot to like. View Dopfer's Game Footage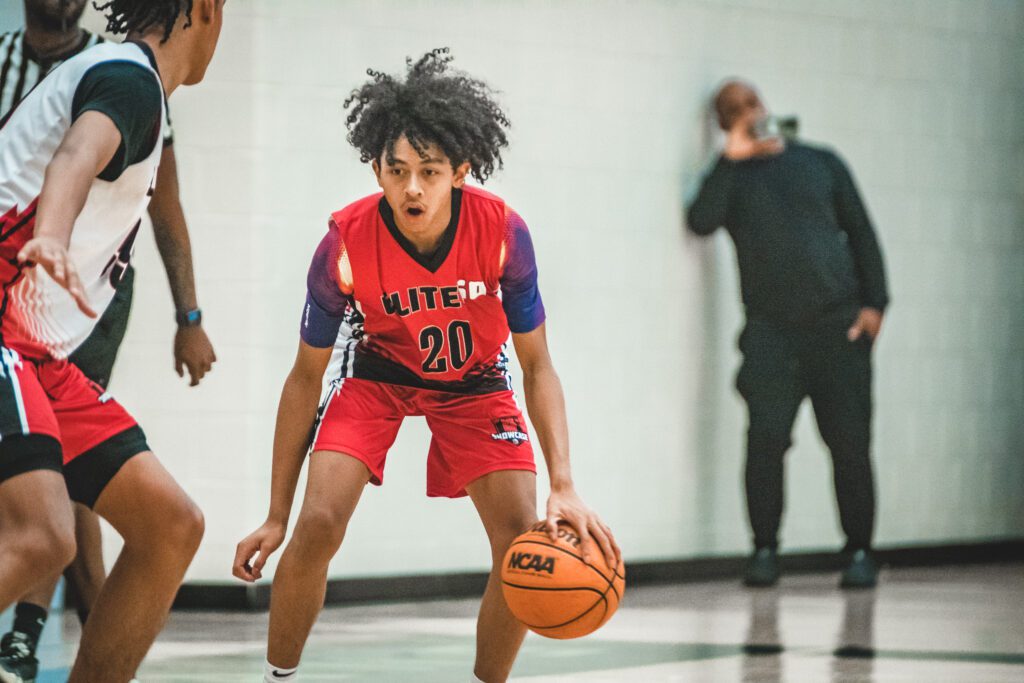 Jacob Zhu | 5'8" HG (GA) Devyne Stephens Academy – 2026 (pictured above)
There weren't any guards that Zhu faced that he didn't score against. He's very crafty with his dribble and never stops attacking the paint. Whenever defenders were able to successfully keep him out the paint, he would bury shots from 25 feet with consistency. Overall, he's a very good young player. Despite being on the smaller side, he rarely committed a turnover and he showed off a very tight handle on the ball regardless of the size of the defender. View Zhu's Game Footage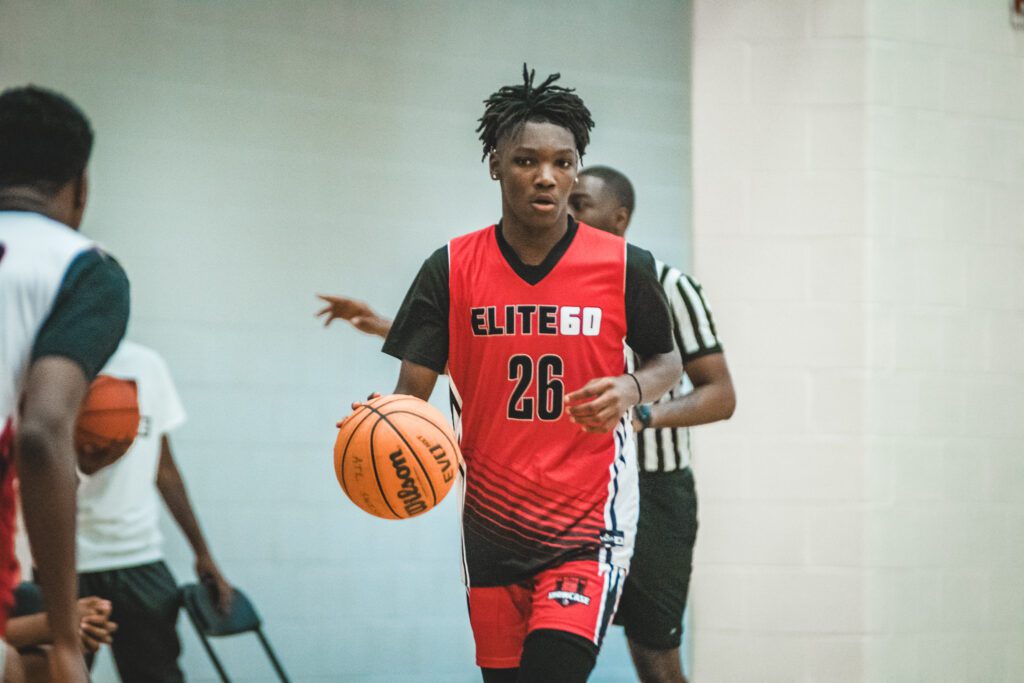 Kentaevion Moreland | 6'1" CG (GA) Troup County High School – 2026 (pictured above)
Moreland was smooth. He played at his own pace regardless of whatever defense was thrown at him. He was easily one of the leaders in total assists through two games. His vision was on display with his full-court lead passes and in half-court sets. On top of his passing ability, he was difficult to keep out of the paint. He uses his length, handles and change of speed well to get all the way to the basket. I wouldn't be surprised to see point and assist double doubles from him in the next year. View Moreland's Game Footage
Malik Gillespie | 6'1" SG (GA) Houston County High School – 2026
In my first viewing of Gillespie, it was strikingly clear that he's got high level athleticism. What surprised me was his ability to adjust to the situation. He made it a point to move off the ball and he made quick decisions once he received a pass. There is a lot of potential as a playmaker and he's a natural scorer around the painted area. He'll have a chance to become a dynamite defender with his combination of athleticism and length. Excited to see how his development progresses. View Gillespie's Game Footage
Tyshaun Poore | 6'0" G (TN) Cane Ridge High School – 2026
Poore is a pure scorer. He can score it off the dribble, in transition, within a half court set, against man to man defenses and he can shoot a team out of a zone. He's always a threat mainly because he never stops moving. His ability to create havoc starts with his activity off the ball. Once the ball is in his hands, he makes quick decisions and doesn't give the defense time to make adjustments. Very intriguing guard that also defended well. View Poore's Game Footage