Bruton's Summer Slam Standouts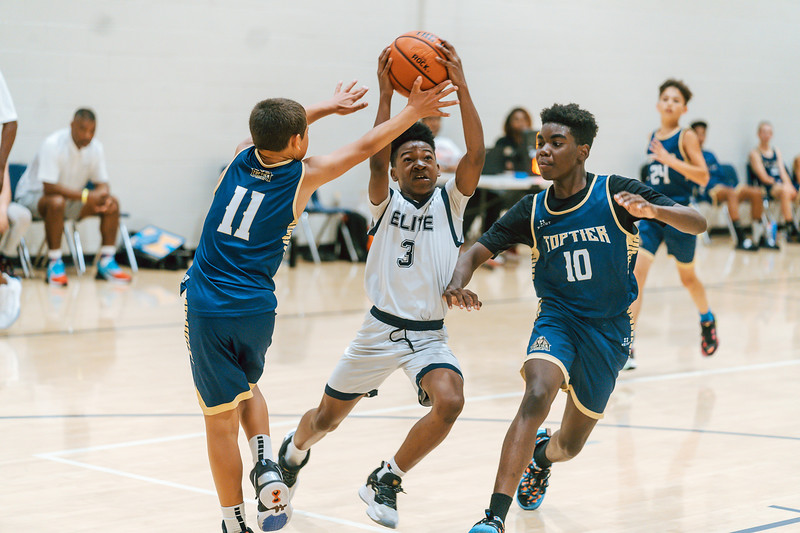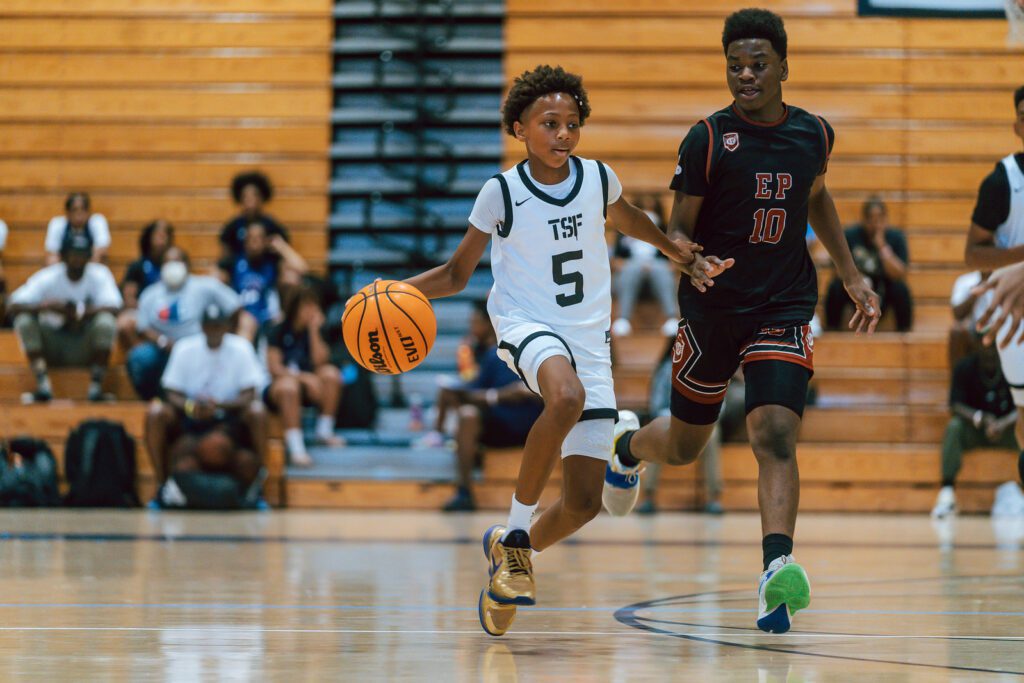 Norcross, GA – Summer Slam was the final event of the summer for NGS Hoops. It's been a great travel ball season overall and the talent present for this final event was strong. Below, I've detailed some standouts that I got a chance to watch in the middle school division.
Daejon Morgan – 5'9" W (Top Tier 2029, CAN)
On both sides of the court, Morgan was dominant. Defensively, he's a shot blocking machine that also controls the glass. His mobility, timing and motor allow him to cause havoc on the defensive side of the ball. Offensively, he's got a soft touch around the basket and can make plays with space off the dribble. One of the more impressive rising 6th graders I saw this summer.
Carter Navarro-Pavao – 5'3" PG (Top Tier 2029, CAN)
This young point guard is a winner. I watched him put the team on his back and execute to win in their semi-final matchup. He hit several go ahead shots over the weekend, controlled the pace of games and made shots from all over the floor. Interested to track his growth physically over the years, because he's already got a very mature game at the point guard spot.
Jeremiah Levine – 5'1" PG (Dacula Elite 2029, GA)
Levine has improved every time out. He's currently a high level shooter with developing point guard skills. He's crafty, can make tough passes and can create his own shot. Keep an eye on his development.
Dorian Douglas – 5'5" PG (Dacula Elite 2029, GA)
Douglas is a lefty that a majority of the state will become familiar with over the course of the next few years. He's quick, strong and competitive. He's a pass first guard that can also score the ball in bunches. Exciting floor general coming up the ranks.
Brison Caldwell – 5'3" PG (Horton Academy 2029, GA)
In the game I was able to watch, Caldwell lit up the nets from long range. He's got a quick trigger jumpshot and can put the ball on the floor for stretches of the games.
Cortez Hudson – 6'0" G (Fast Five 2028, AL)
Physically, Hudson had no competition. He was too big, too fast and too skilled for the majority of his matchups. Off the dribble, he gets to wherever he wants to go and he's got solid court vision for a player his size. Channeling his competitiveness and continuing to improve his jump shot will be the next steps in determining his projection.
Jacob Spilar – 5'10" G (Fast Five 2028, AL)
Spilar made his mark as a spot up jump-shooter and as a finisher in transition. He has a knack for the ball and constantly moved himself in positions to receive timely passes for finishes.
Jadarius Slaton – 6'0" W (TSF Mack 2028, GA)
Despite playing up, Slaton was impressive. He's got some big-time length and athleticism for a player this young. You can look at him and assume that he'll be throwing down some impressive dunks in the next year or so. Currently, he rebounds the ball well, can get to the basket in 1 or 2 dribbles and he can get to the free throw line.
Brielen Craft – 5'7" PG (TSF Mack 2028, GA)
There isn't much left to say about Craft. He's the real deal. Very crafty point guard that rarely changes his facial expression. He's got unlimited range, a deep bag of tricks off the dribble and a strong feel for the game. His body and athleticism is starting to develop alongside his high skill level. We could be watching the development of a high caliber point guard prospect.
Daniel Harper – 5'8" PG (ATL Kings 2027, GA)
Harper is lightning fast with the ball in his hands. He gets to the basket at will and has a solid looking set shot from the perimeter. Once he puts it in his mind that he's going to score or make a play, he usually does it well. Athletically, he's superior to most of his peers. He has the ability to get over the rim and overwhelm ball-handlers defensively with his speed and strength.
Adrian Guilford – 5'10" G (Elite Playmakers 2027, GA)
This weekend was my first time being able to view Guilford. He's a big bodied guard that can hurt opponents in multiple ways. He's got court vision, post-up ability, rebounds the ball and he can run the offense in spurts. His all around play was essential to his team winning the 7th grade division championship.