Cedar Grove Pulled out a High Scoring Contest against a Young Heritage Team
Cedar Grove (Ellenwood, GA) pulled out a high scoring contest against Heritage, 82-77. Darius Reynolds (#15 featured above) set the tone from the tip-off, setting solid screens and rolling hard to the basket to get easy buckets. Reynolds made his presence felt in the paint and allowed the guards to have easier jobs on the perimeter, both offensively and defensively. Reynolds finished with 16 points, 14 rebounds, and 3 block. Harlin Perine made key plays whenever Heritage went on a run. Perine's buckets in the first half sparked Cedar Grove to go on runs of their own and gain a lead they never gave back up.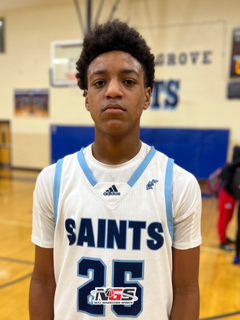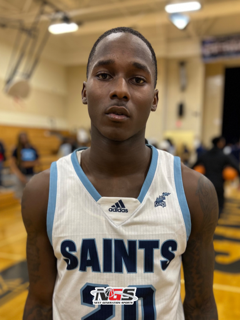 Jeremiah Hardaway was all over the floor on offense and defense. He grabbed key rebounds and defended strong on the perimeter. The way Hardaway ran the floor allowed Cedar Grove to get out in transition and get easy buckets. In regards to playing fast and making plays in transition, Emmanuel Green is an athletic, playmaking machine in the open floor. Green had two emphatic slams that woke the crowd up. He showed flashes throughout the entire game of his athleticism, but after witnessing the way he used it in key moments let's me know why schools like Cincinnati University have offered Green. Green finished with 14 points, 7 rebounds, and 2 blocks. Overall this Cedar Grove team will be in the mix of things when it matters most. Talent group of guys that understand we over me.
---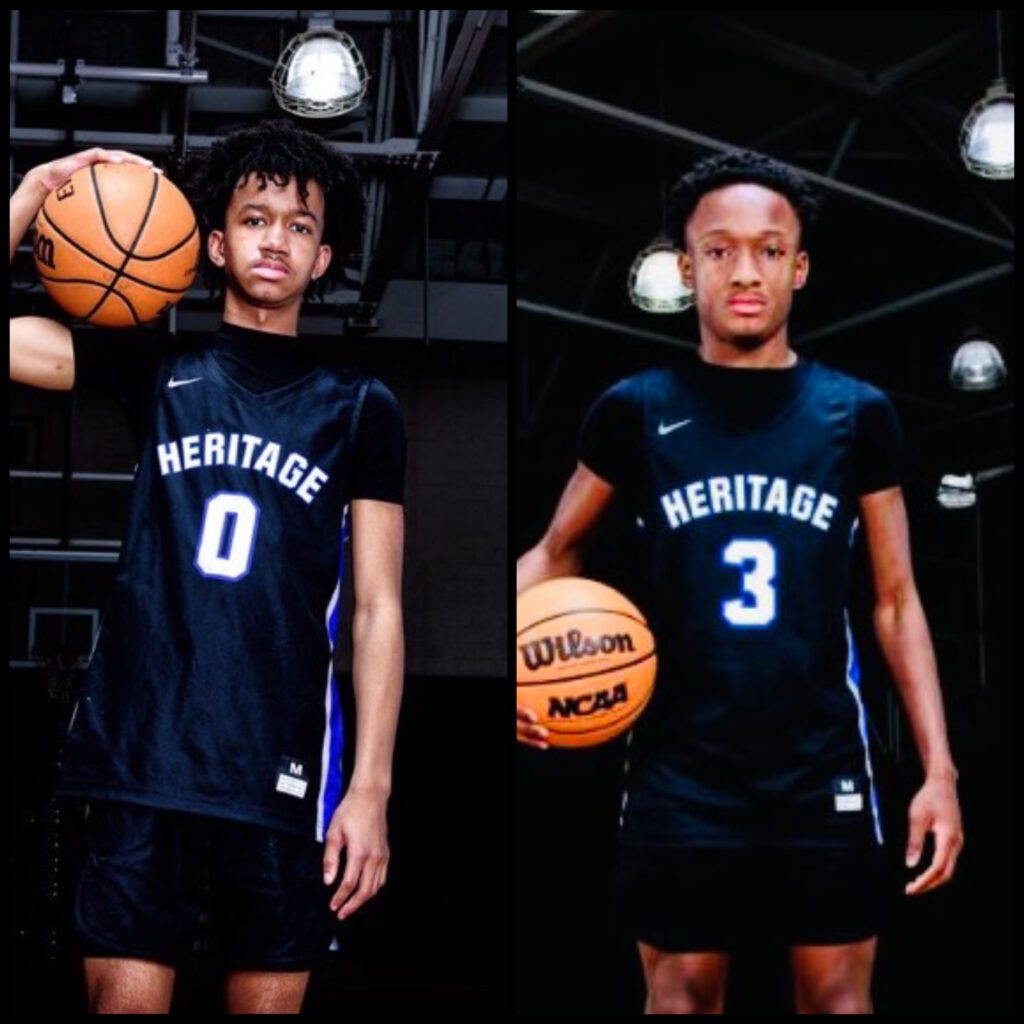 Heritage (Conyers, GA)
Heritage has a back court that can stay in front of their man defensively, break defenses down offensively, score at all three levels and make plays for others. Those two players go by the names of Gabe Guilford and Bobby Buggs. Guilford scored 23 points and Buggs finished with 13 points in their loss to Cedar Grove that came down to the wire. Guilford and Buggs take and make tough shots. It's easy to take them, but making them takes a different level of skill and hard work put in. Guilford in particular brought Heritage back with a series of scoring that forced Cedar Grove to pay more attention to him by double teaming to get the ball out of his hands. Guilford's relentlessness sparks something in his team to take every possession seriously. Buggs is one of the most talented freshman in Georgia. His ball handling ability mixed with his jumper and range makes him a matchup nightmare on the perimeter. His upside is extremely high. As his body develops and he becomes stronger the majority will see what I'm projecting. This team will learn from this loss. They have elite guards that will help them bounce back quick
Bilal Benjamin is a professional journalist and basketball scout. Benjamin has evaluated some of the best in grassroots on circuits such as MADE and Marqee Hoops to the Elite Circuits such NIKE EYBL and UAA. Bilal is currently a journalist for the NBA G-League, and an evaluator for Pangos All-American Camp and Hoop Group. Benjamin is also founder and chief journalist of 1st Love Basketball and creator of The Basketball Journal. Bilal can be followed on Instagram @1stlove.b and Twitter @1stloveb