ELITE60 MIDDLE SCHOOL WAS LOADED WITH TALENT
The first annual Elite60 Middle School Showcase was full of future prospects. Here are a few that hit my radar. By Robert Drew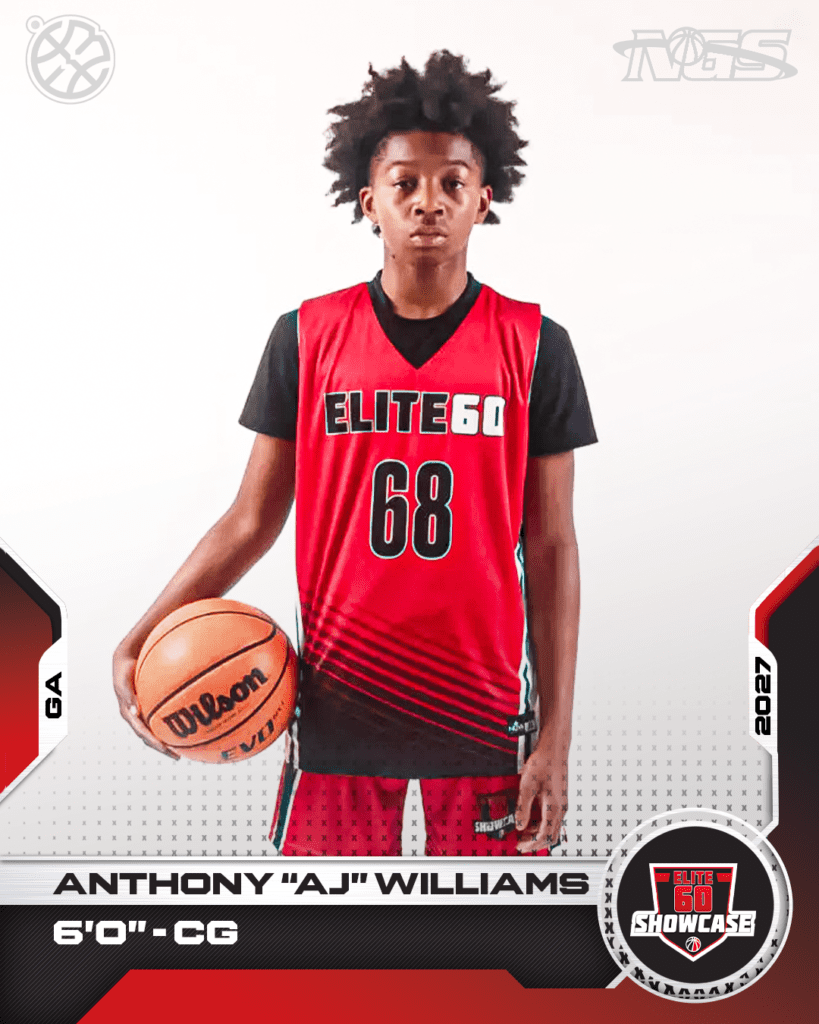 Anthony AJ Williams | 6″ SG | GA | 2027
Anthony showcased a ton of savvy along with his ability to really score at a high level throughout his weekend at the Elite 60. His ability to consistently knock down jump-shots off the bounce paired with his handle and playmaking ability at 6" caused fits for defenders throughout camp. As a primary ball handler he's well capable of creating his own shot in the lane or on the perimeter and plays with the type of pace that you rarely see at the MS level.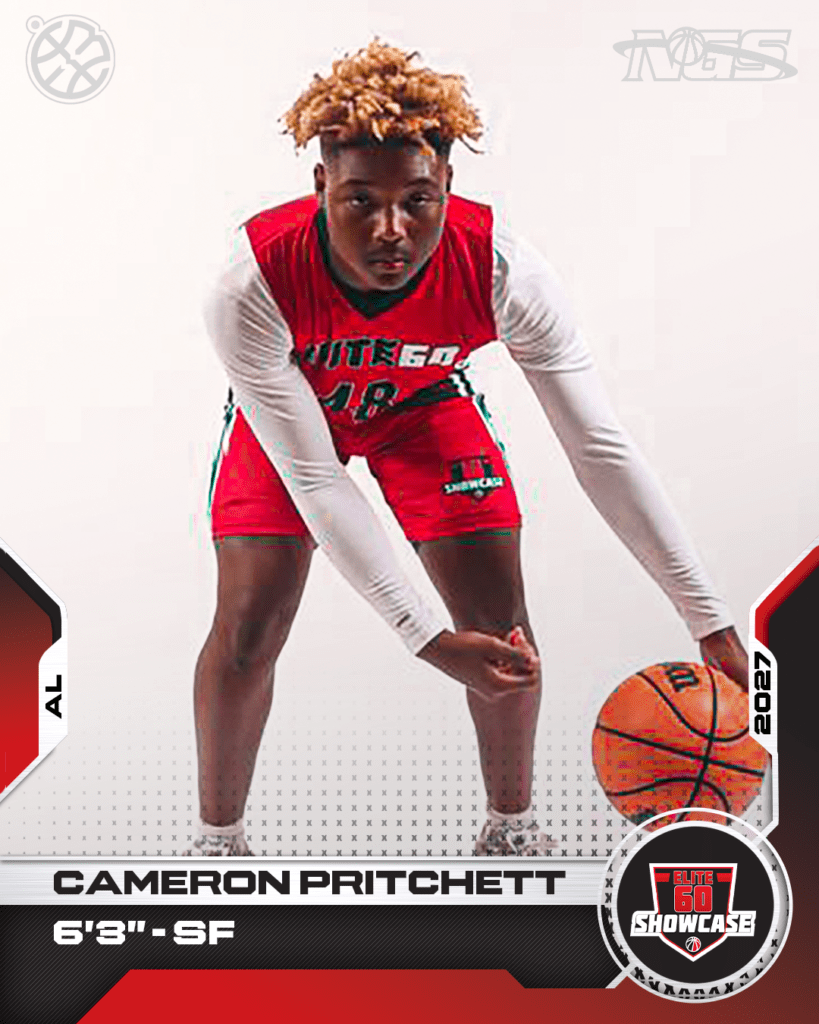 Cameron Pritchett | 6'3 SF | AL | 2027
Cameron was arguably the most active & effective prospect at the Elite 60. Whether diving for loose balls, hustling for offensive rebounds, or running his lane effectively, Pritchett's motor was through the roof as he maneuvered all over the floor. Very aggressive attacking off of the bounce with a developed handle. Cameron is a high level rebounder on both ends of the floor and works even harder offensively to carve out space on the interior for baskets. He possesses the combination of size and speed you'd expect from a defensive end using it to compliment his physical downhill style of play. Very exciting to watch.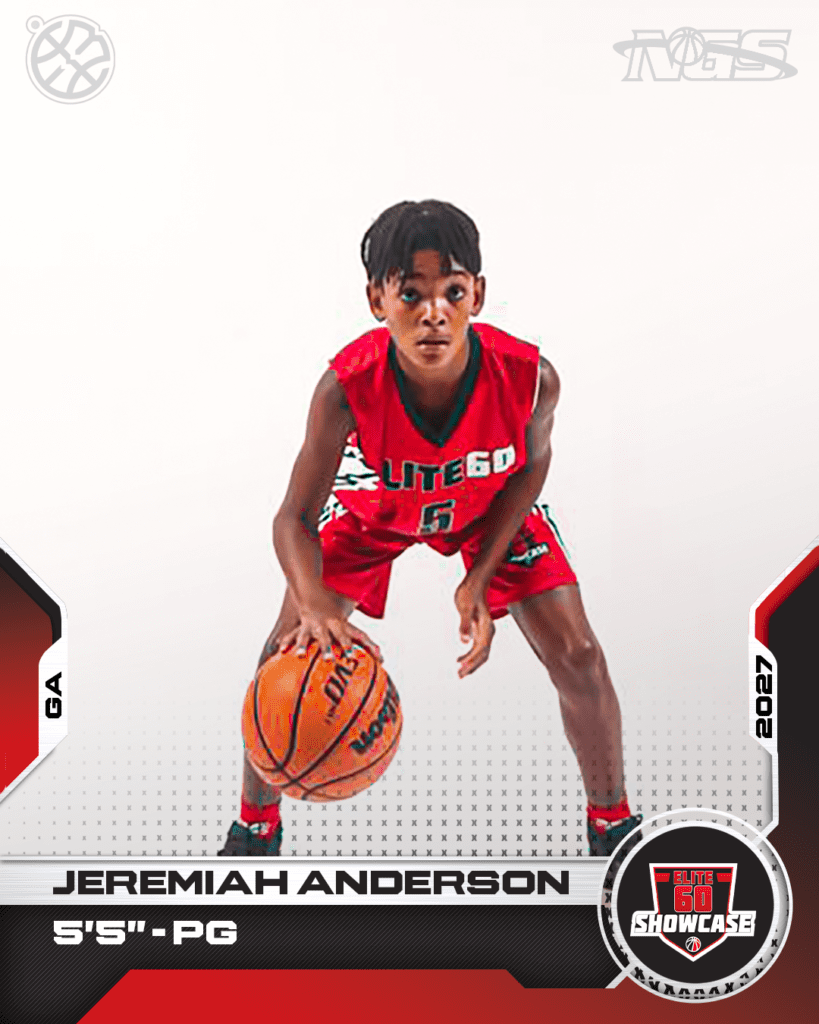 Jeremiah Anderson | 5'5 PG | 2028
Jeremiah came to prove he can compete with the best of them at the Elite 60 Showcase. Defensively Anderson stayed attached to ball handlers impressively for his size, not giving up easy looks but instead aggressively attacking ball handlers. On the offensive end Jeremiah was active enough to spend time both on and off ball creating some deep three point shot opportunities for himself while occasionally mixing things up inside with his speed off the bounce. No lack of confidence in this young hard nosed guard prospect and a motor to supplement for his smaller frame impacting his productivity.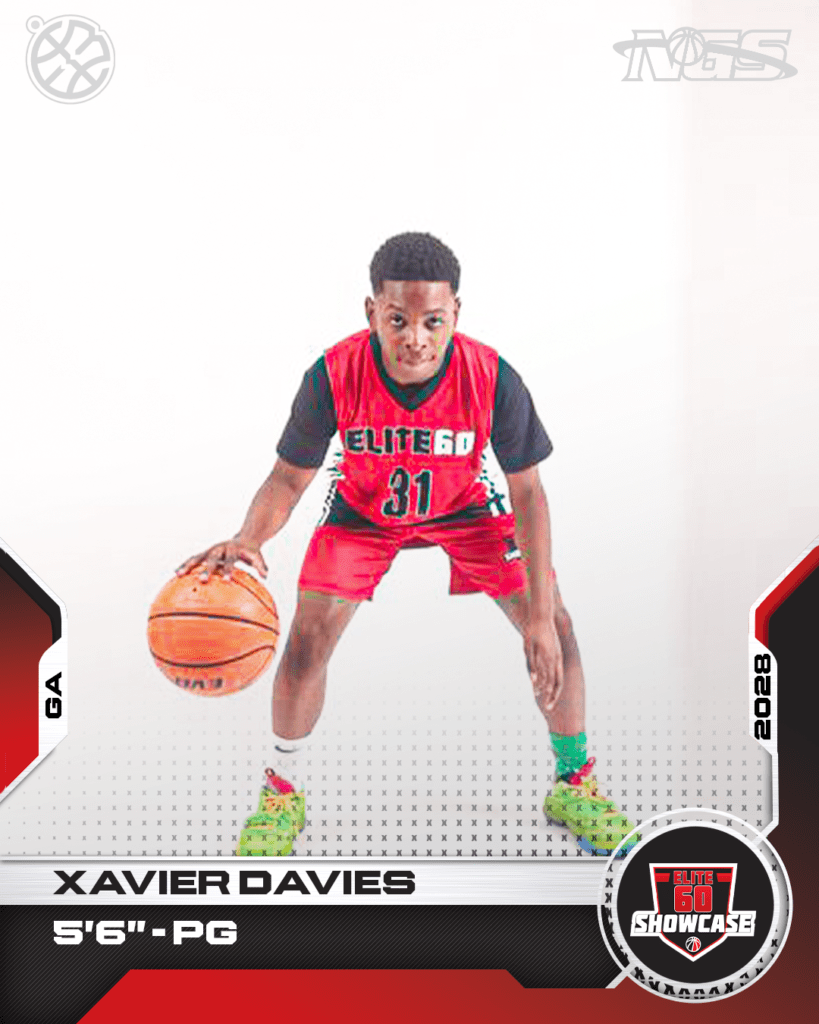 Xavier Davies | 5'6 PG | GA | 2028
Xavier is a hard nosed lead guard who has the motor to get things going on both ends of the floor. A high energy guard prospect who finds himself in the right spots on both ends of the floor with his activity and competitiveness. Offensively he can score from range, push pace and finish on coast to coast drives, or drop a sweet dime to an open/ cutting teammate. On the defensive side of the ball Davies' has a motor coaches should grow to ooze over, aggressive defender 82-94 feet. Xavier's play style is very unselfish, hardworking, and overall he's a pleasure to watch compete with how hard he plays every minute.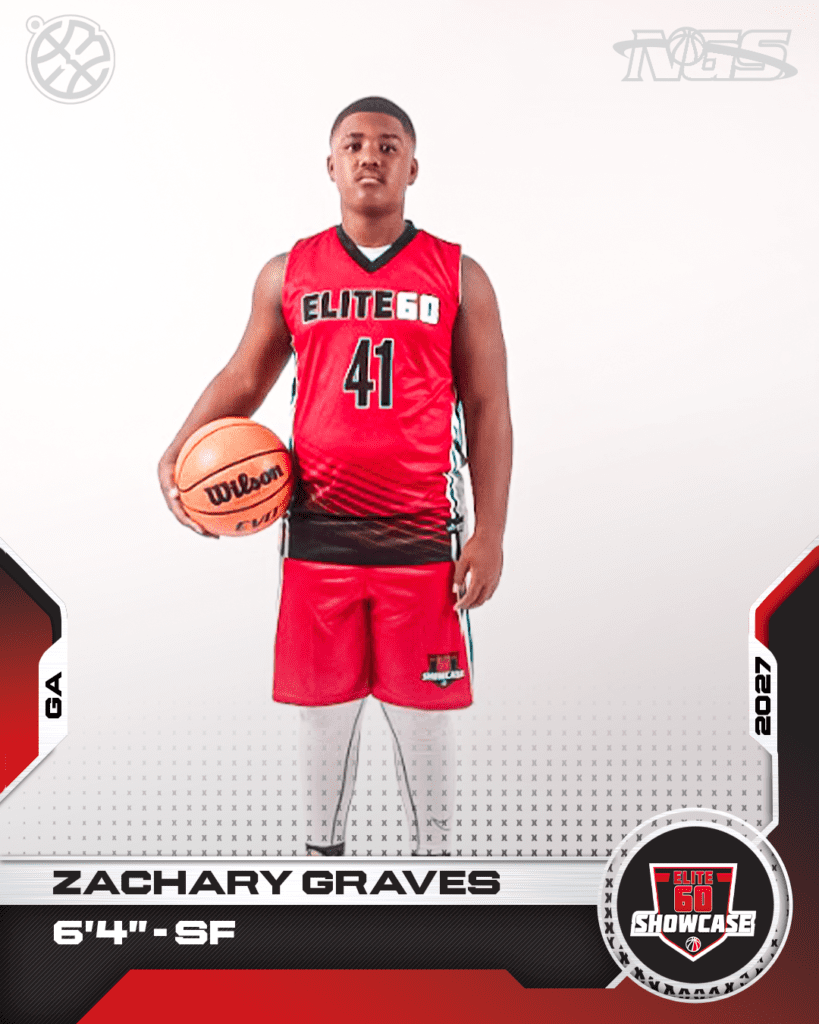 Zachary Graves | 5'8 PG | GA | 2027
Zachary showcased a bit of everything he can bring to the table as a lead guard. On both ends Graves' overall basketball sense was impressive to watch. The strong framed lefty guard attacks smaller guards to create looks for himself in the lane. Can knock down the open jumper and facilitates the offense in the half court setting as well as transition. Disruptive defensively with his quick instincts for steals or denials at the basket. One of the more memorable under the radar guard prospects in attendance.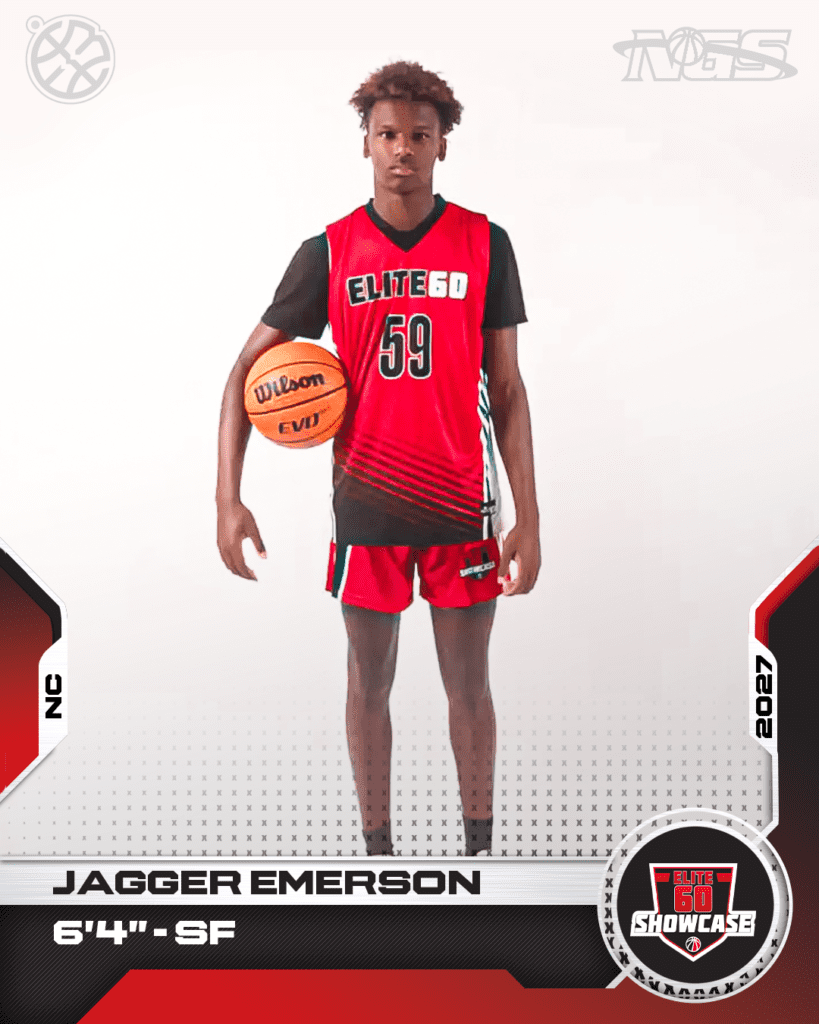 Jagger Emerson | 6'4 SF | NC | 2027
Jagger was notably one of the best wing prospects in attendance at the Elite 60 Showcase. At 6'4, Emerson has natural on-ball skills and his length & instincts defensively make him a legit problem on that side of the ball. His defensive versatility was on full display as he blocked shots at the rim and on the perimeter. His fluidity to guard any position, rebound over any defense, & create offense as a primary ball handler creates a scary good upside to this kids game. A true Swiss army type wing threat. He has range on his jumper that extends to the three point line and real 1v1 perimeter skills.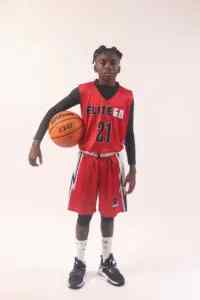 Korey Smith | 5'2 PG | NC | 2027
Korey Smith is a dynamic undersized playmaker who can really change the course of a game. As a primary facilitator he is a crafty passer. Smith is able to see passing lanes others just wouldn't because of size, he has the ability to thread the needle when open. He gets into the paint consistently because he's so aggressive off the catch. There are no wasted movement for the smaller guard which makes him tough to contain. An overall quick decision maker in the paint as he facilitates, and a tough backcourt prospect as a three point playmaker.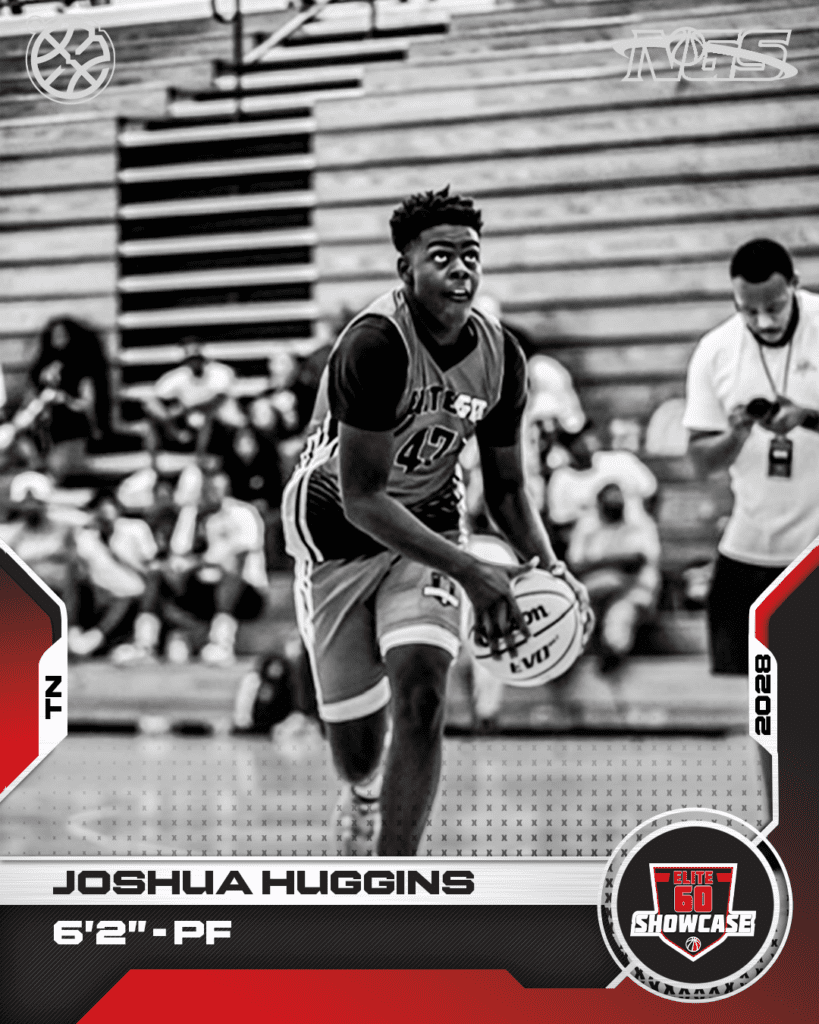 Joshua Huggins | 6'2 SF |TN | 2028
Joshua is an all around polished 7th grade basketball player. Physically gifted already at 6'2, paired with one of the highest basketball IQ's in the gym made it easy to see Huggins was a legitimate prospect in the 2028 class. Mature finisher at his age, as defense rarely fazed him at the basket as he scored on line drives and put backs with ease. Huggins was a monster on the glass on both ends, seems to just have the savvy on how to track rebounds and he works hard to carve out more than enough space to corral them. The versatility he possesses is special to be so young. Joshua can operate as a secondary playmaker who you run offense through, and he was also one of the best defenders on the interior throughout camp. Whether blocking shots or just altering attempts, his presence was felt as a rim protector. Overall Huggins gave out a lot of tough buckets without giving up much of anything on the other end he could get his hands on. A strong weekend for the Nashville,TN stud.