ELITE60 Freshman Showcase Evaluations pt. 2
The Next Generation Sports Elite 60 Freshman Showcase was one of the most high level showcases I've been to all year. The class of 2026 is the next great class of prospects that I'm projecting will have a ton of future pros. The talent in the class of 2026 is loaded. From the bigs to the lead guards the potential is there. Let's see what they do over the next 4 years. Below I break down players from the showcase that had stellar performances and will have an impact on their high school teams as a freshman. Bilal R. Benjamin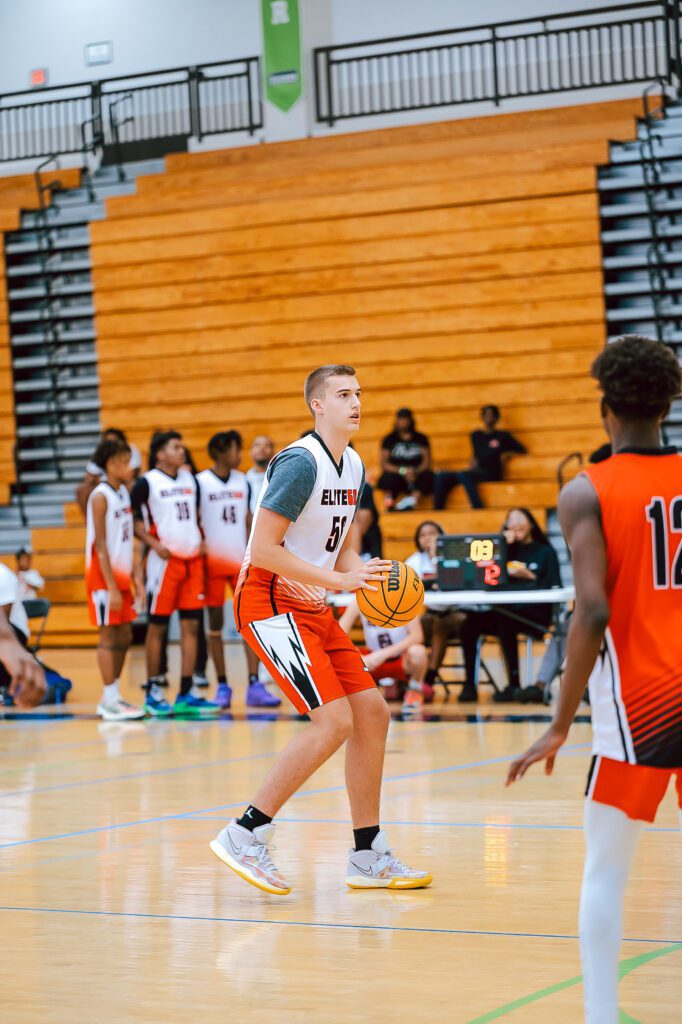 Rivers Knight | 2026 | Forward
MVP! Knight's name was buzzing throughout the day at the Elite 60 Freshman Showcase and he won Co-MVP. Inside, outside, mid-range, three ball, putting the ball on the floor, rim protection, rebounding and solid screen setting; you name it, Knight did it. His skillfulness as a big man is exactly what you want in todays game. He put on an absolute basketball clinic and it's expect for him to do so over the next 4 years of high school. Knight is a high major prospect and rightfully so!
---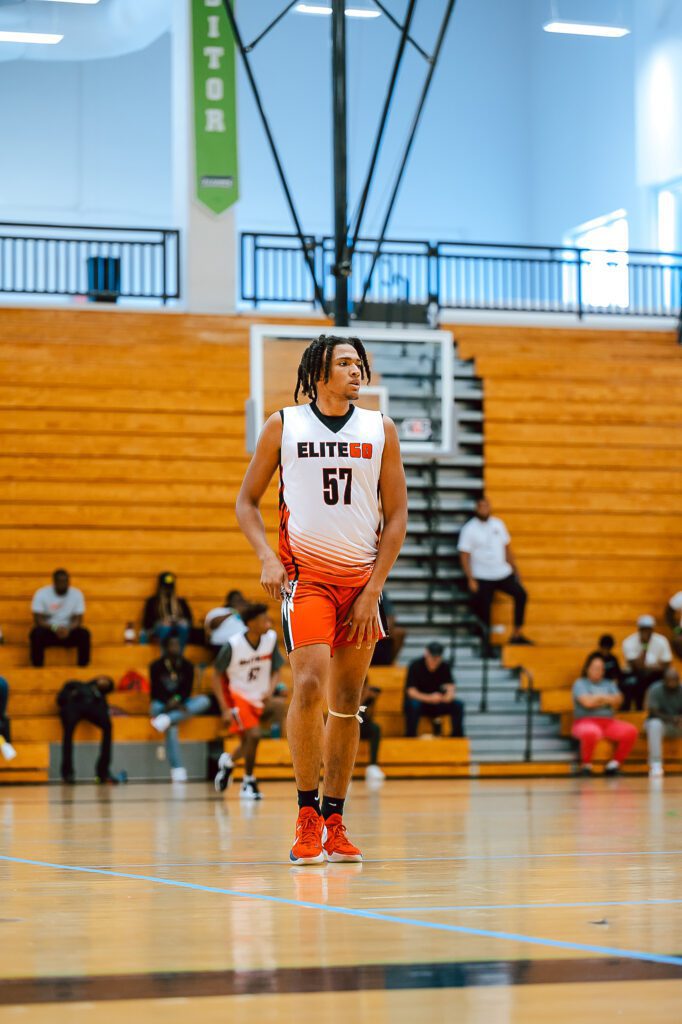 Jossiah Johnson | 2026 | Wing/Forward
There wasn't a cut to the basket or fast break opportunity that Johnson didn't believe he could finish with a dunk. Johnson is a player that grabs a defensive rebound, push it in transition and make the right play. Whether he's keeping it for a monstrous finish or finding a teammate in stride. As Johnson continues to grow, he'll be looked at even more as a point-forward.
---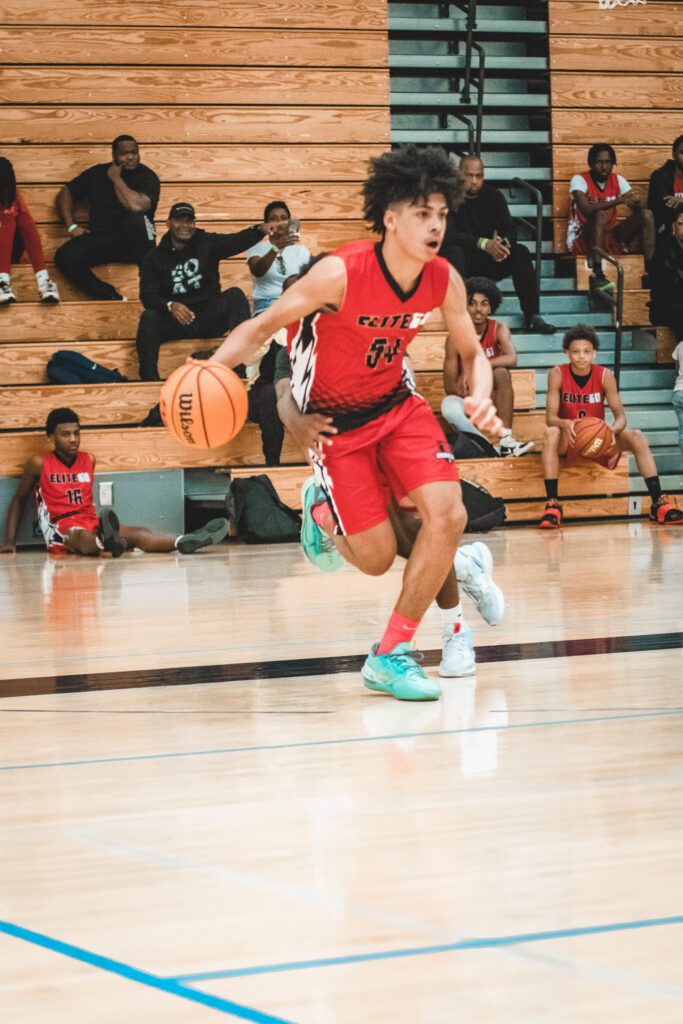 Amare James | 2026 | Combo Guard
James is already a sought after prospect and his stock continues to rise. He showed the ability to adapt to whatever his team needed at the Elite 60 Freshman Showcase. From ball handling, to playmaking, to scoring, to defending; James did it all. He had some of the best moves at the showcase. James is a shifty big guard that can really shoot it from deep. He'll fit well in whatever role they need him at this high school season.
---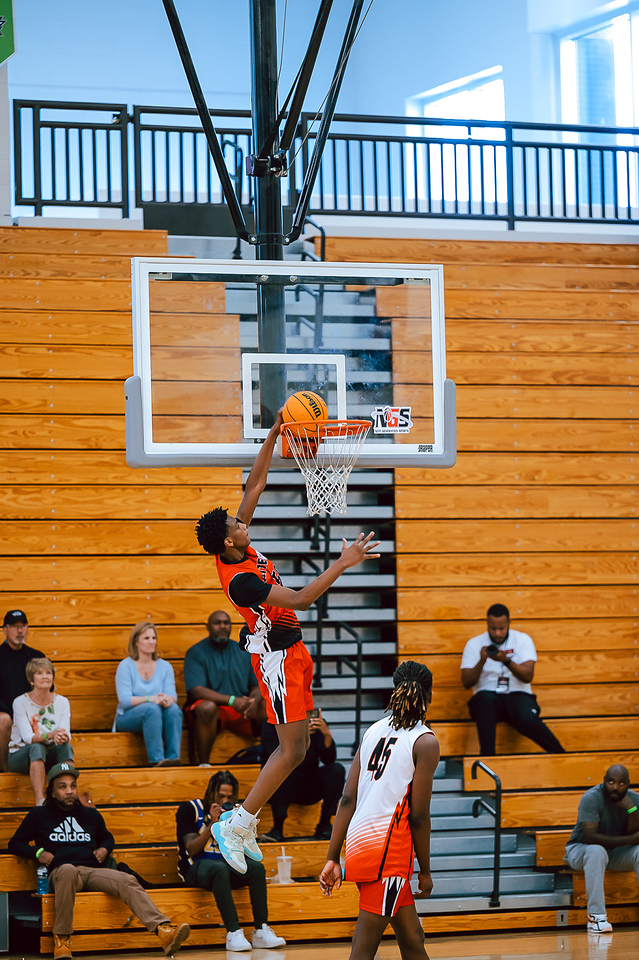 Jayden London | 2026 | Forward
Players that take pride in defense don't come around often, especially with how fast the game is played nowadays. London made it his duty to show off his defensive ability. He has the characteristics of an elite defender. Defending multiple positions, being vocal and helping teammates out when needed. Offensively, London is no slouch, as he showed off a variety of moves in the mid to low post.
---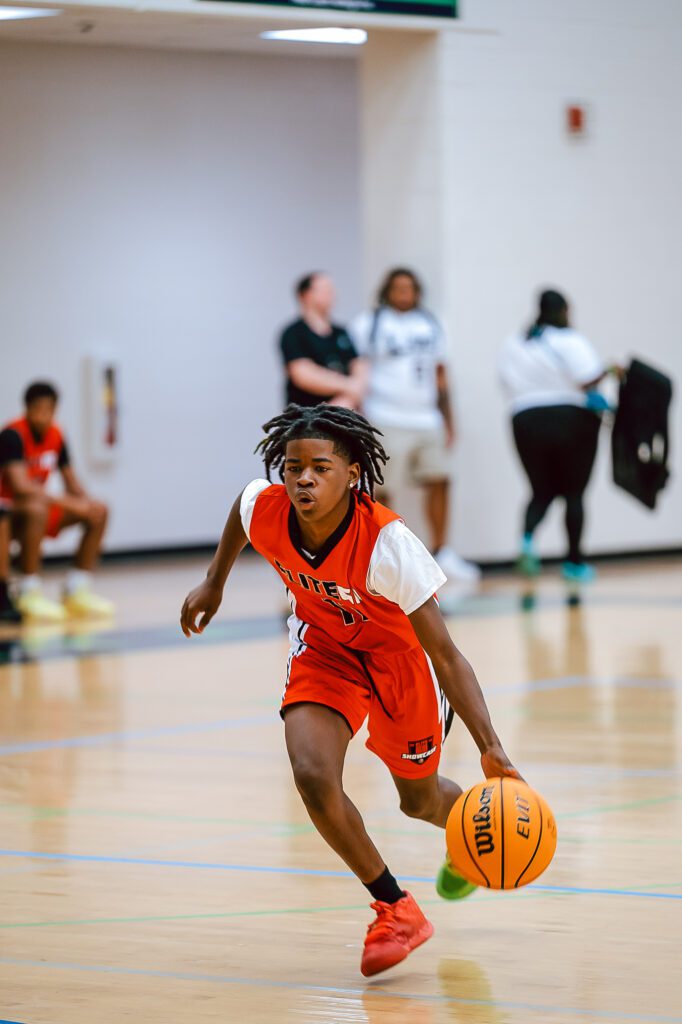 Andrew Taylor | 2026 | Lead Guard
Taylor played in the first game of the day at the Elite 60 Showcase and he was the first guard to catch my eye. Picking up 94 feet on defense is a fearless trait you can't teach. Taylor got up under opposing guards and made them work for everything. Offensively, Taylor put endless pressure on defenders by steadily attacking downhill and getting paint touches. He lived in the paint and got off his floater or mid-range jumper anytime he wanted.
---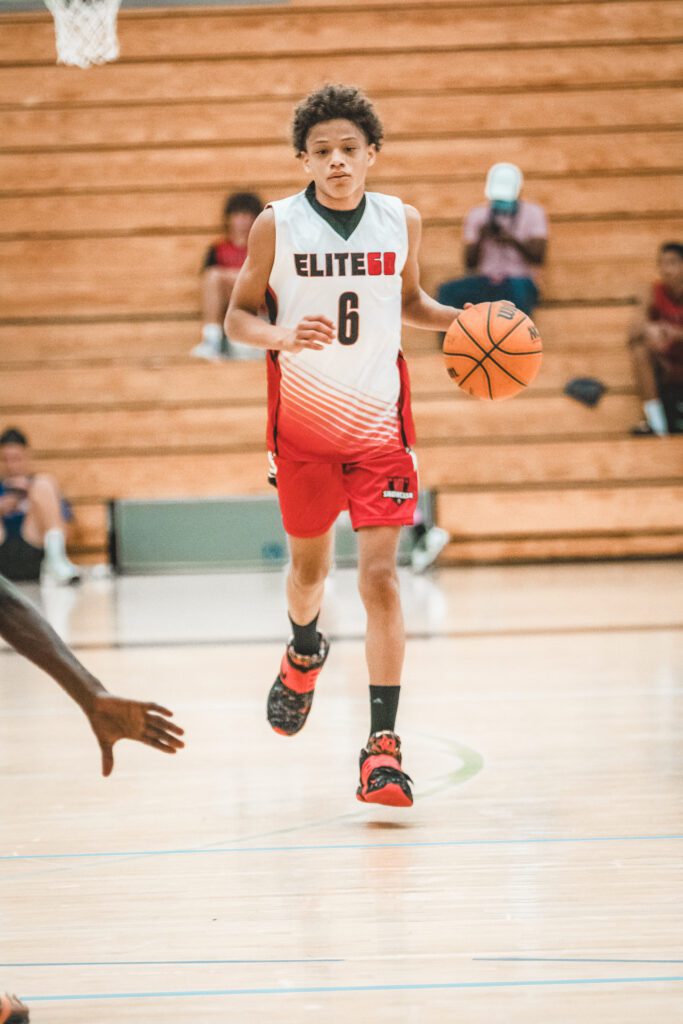 Kingston Whitty | 2026 | Shooting Guard
Whitty is a sharpshooter to say the least. He was the 3 point shootout champion for the Elite 60 Freshman Showcase and that carried over into gameplay. His jump shot is eloquent and pure. Each and every time he made a three in game play it felt like a dagger and gave his team the momentum. That will be something his teammates and coaches will love about playing with and coaching him this upcoming season. There's always room on the floor for a shooter.
---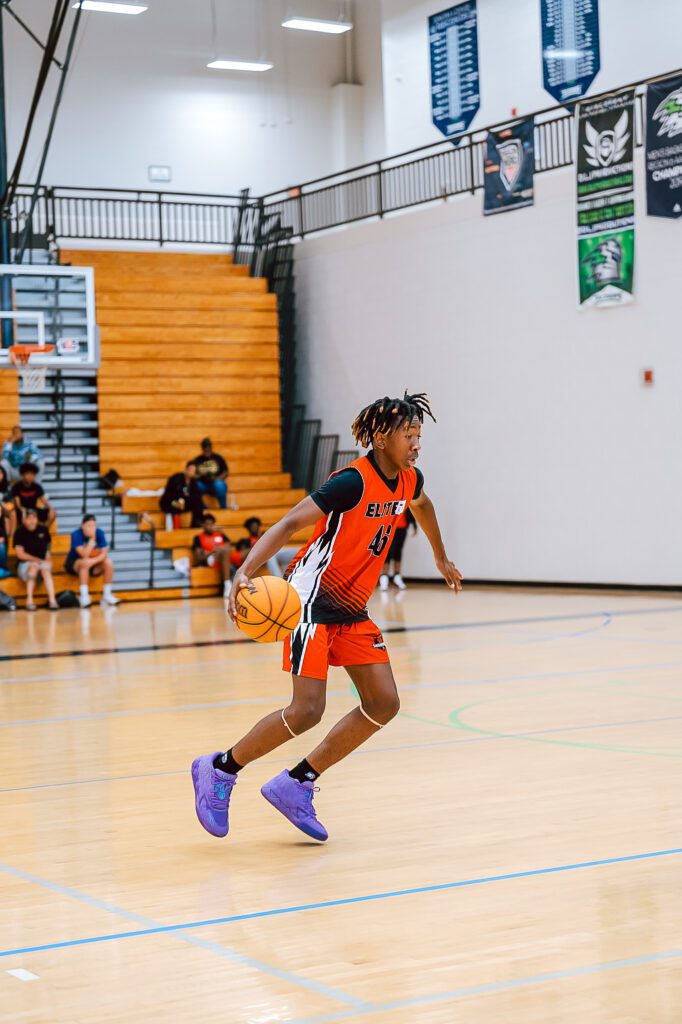 Frank Jackson | 2026 | Combo Guard
Jackson lived in the paint at the Elite 60 Freshman Showcase. He was relentless at getting to the cup. Jackson's speed and agility is a problem for opposing guards trying to check him, because of how well he can change directions and stop on a dime. That will translate well into high school for Jackson. He also displayed a solid mid-range jumper. Defensively, Jackson is someone you wouldn't want to be guarding you for the entire game. His physicality can take a toll on smaller guards.
---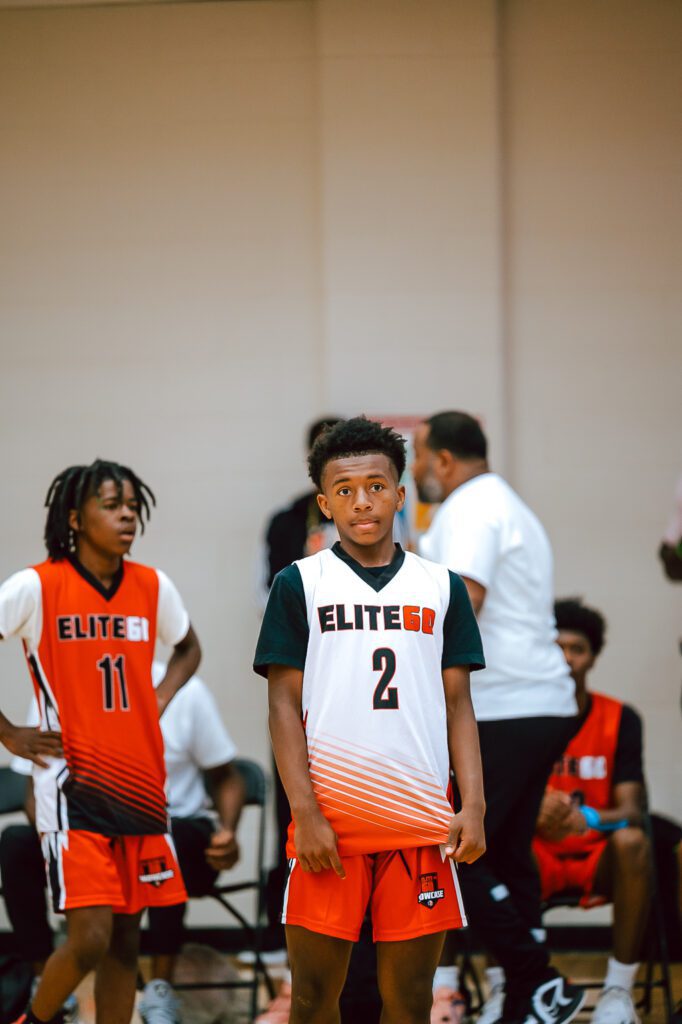 Emerson Mitchell | 2026 | Lead Guard
The shiftiness Mitchell has made defenders think twice about pressing up on him. Mitchell's layup package compliments his handle package. He finishes well with both hands and through traffic. The way Mitchell utilized the pick & roll kept defenses guessing, because his playmaking is just a good as his ability to finish at the rim. Don't let his size fool you. Mitchell matches up with the best of them because of his overall skill set and basketball IQ.
---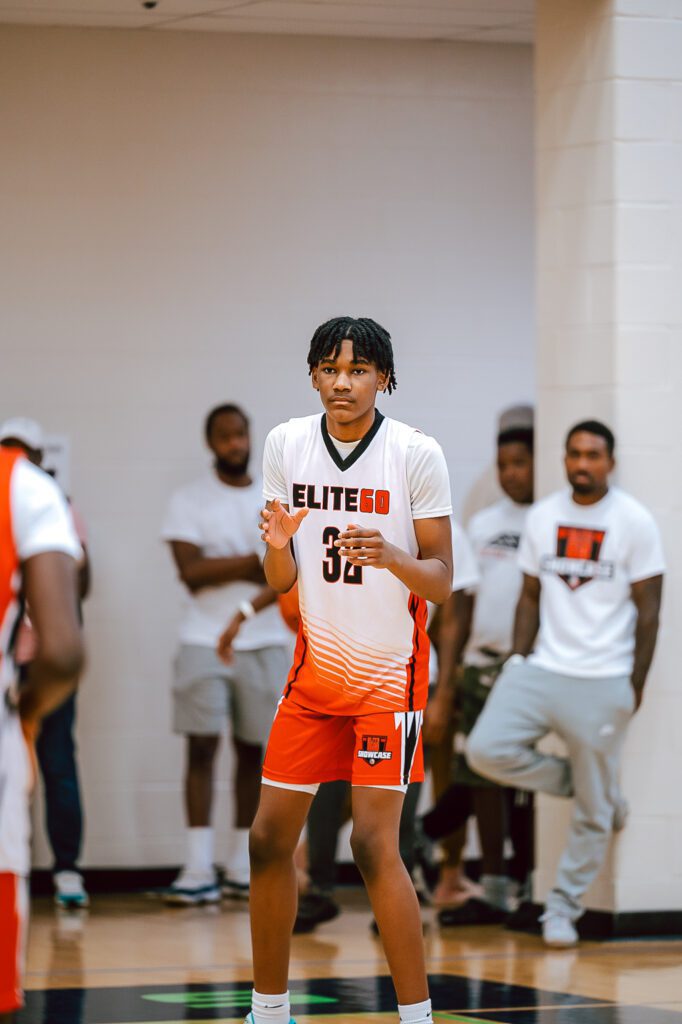 Jordan Green | 2026 | Wing
Green's mid-range game is polished. He proved to be a consistent three level scorer game after game. His ability to face up out of the triple threat position is a matchup nightmare for slower defenders. Green's basketball IQ is very high, because he doesn't settle at all and he makes the necessary reads on the floor. Green is a force in the open floor, as he uses his length and athleticism well. Green is a profound Wing prospect to keep a close eye on throughout his high school tenure.
---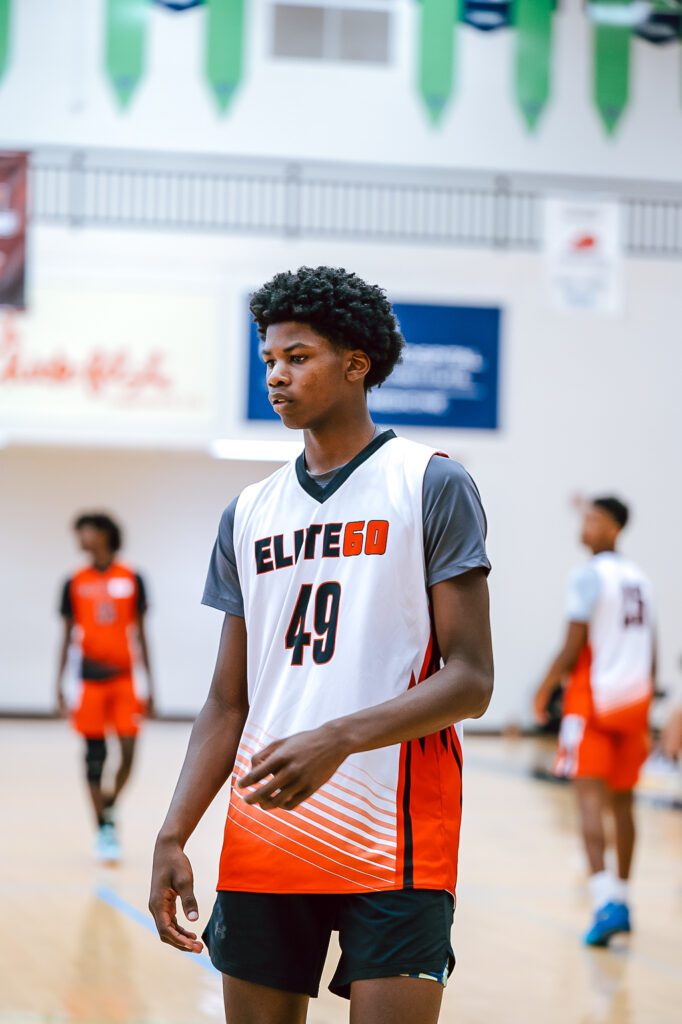 Ryan Wingard | 2027 | Wing
The 8th grader played up and displayed a well rounded game. Standing at 6'4", Wingard is a prospect to watch with his skill set and upside. He's a two-way player with a high motor. He put the ball on the floor and got to his spots. One of the most profound things about Wingard's game is nonstop approach to being active. Wingard understands you can make plays with or without the ball and that will take him far.
---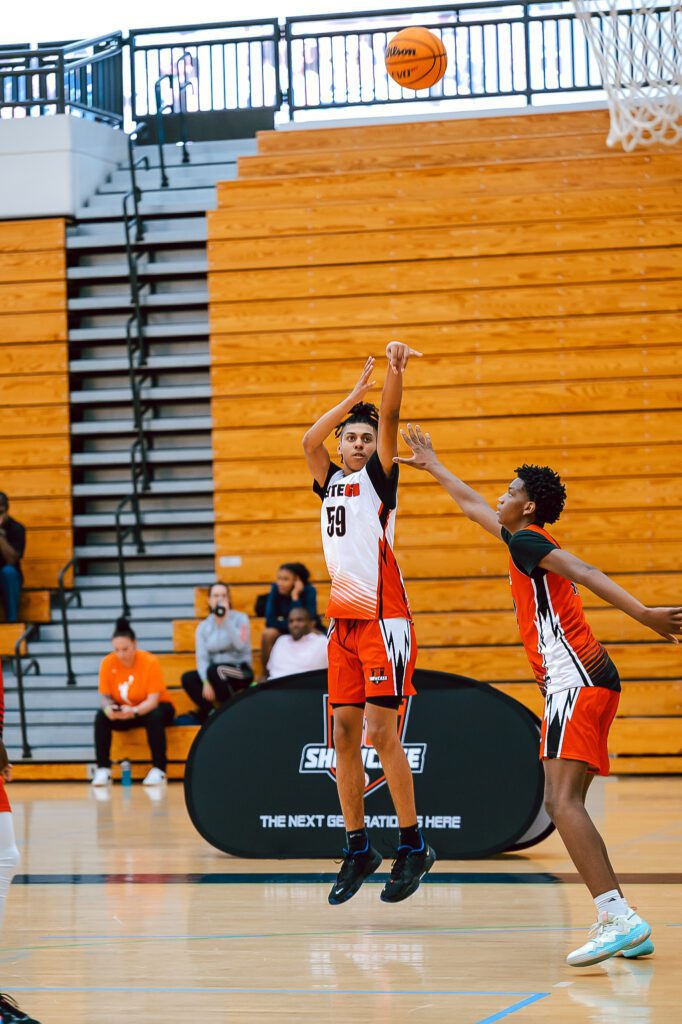 Josiah Sanders | 2026 | Guard
Sanders is a southpaw guard that operates fluently on the right side of the floor. Lefty's have historically been a tough cover and Sanders fits that mold. He scored at all three levels, displayed elite athleticism and took pride in his defense
---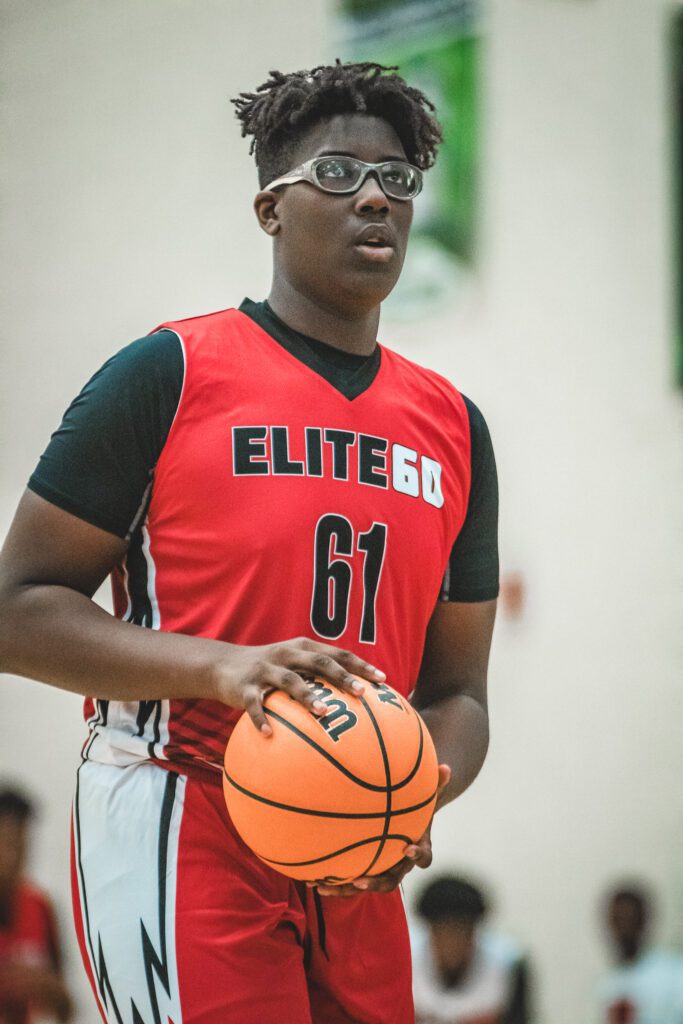 Jackson Sheffield | 2026 | Center
Sheffield was very forceful throughout the Elite 60 Freshman Showcase. He has good footwork and a nice touch around the rim. Sheffield uses his size to his advantage to seals off defenders in pick & roll action. Another impressive attribute in Sheffield's game is the way he pins his man under the basket when posting low. As he gets stronger, he will be an outright force to be reckoned with throughout high school.
---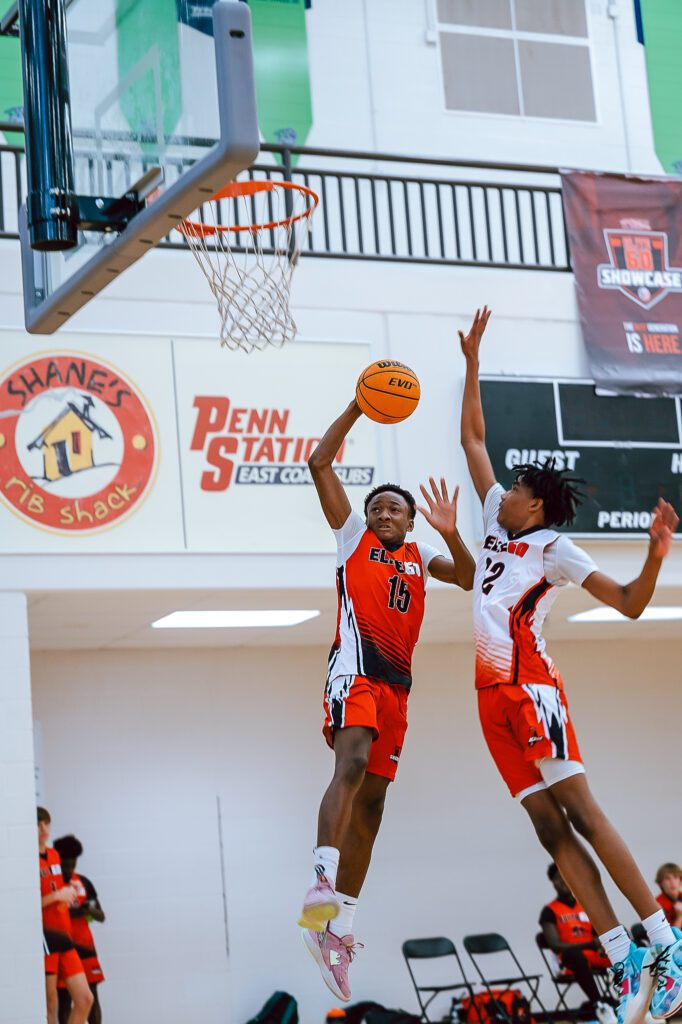 Daniel Buggs | 2026 | Combo Guard
Buggs proved to be one of the most athletic guards that participated in the Elite 60. He is an exceptional rebounder for his size and position. Playing above the rim entering high school is becoming more and more of the norm for elite level players, but Buggs' athleticism is off the charts. The fast breaks and back door cuts with him as the finisher will be highlights to see this season.
---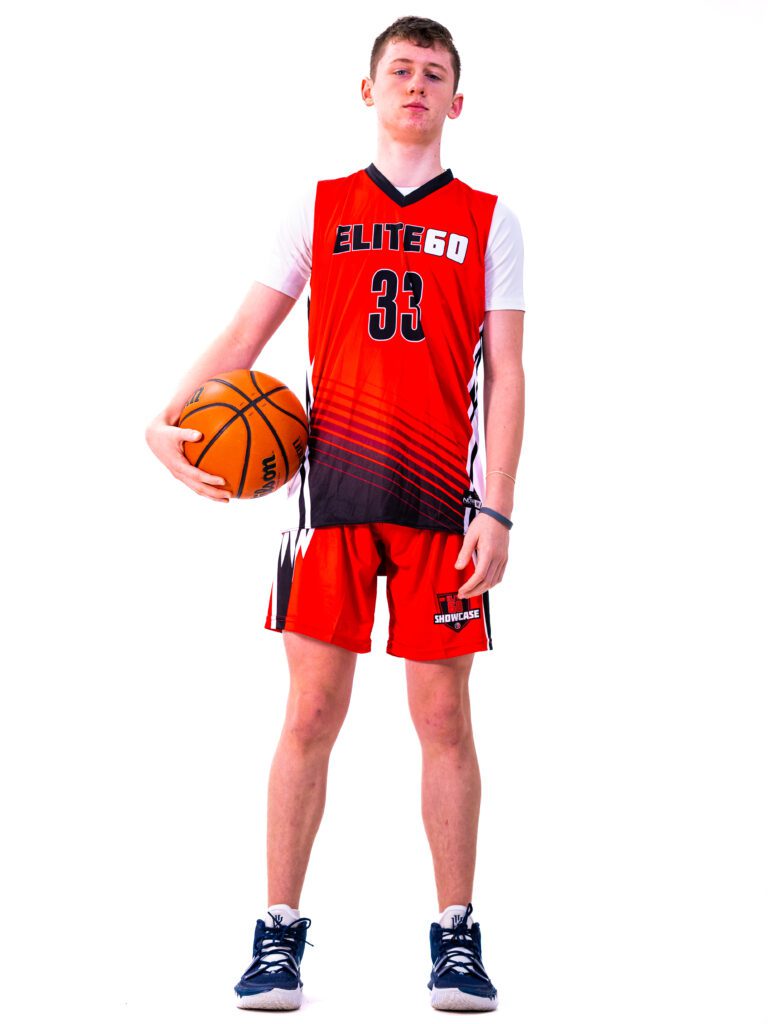 Brennan Burns | 2026 | Shooting Guard
Burns was easily a top 3 shooter at the Elite 60. Burns can stroke it well from deep and he's not shy to pull the trigger. If he has an inch of daylight, he'll let it fly. I witnessed Burns hit a series of threes in a 5 minute span with the defense hounding him. His jumper is fluent and if you play him too close he can put the ball on the deck and make something happen. As he continues to develop his game off the dribble over the next 4 years, Burns will be a player to watch
---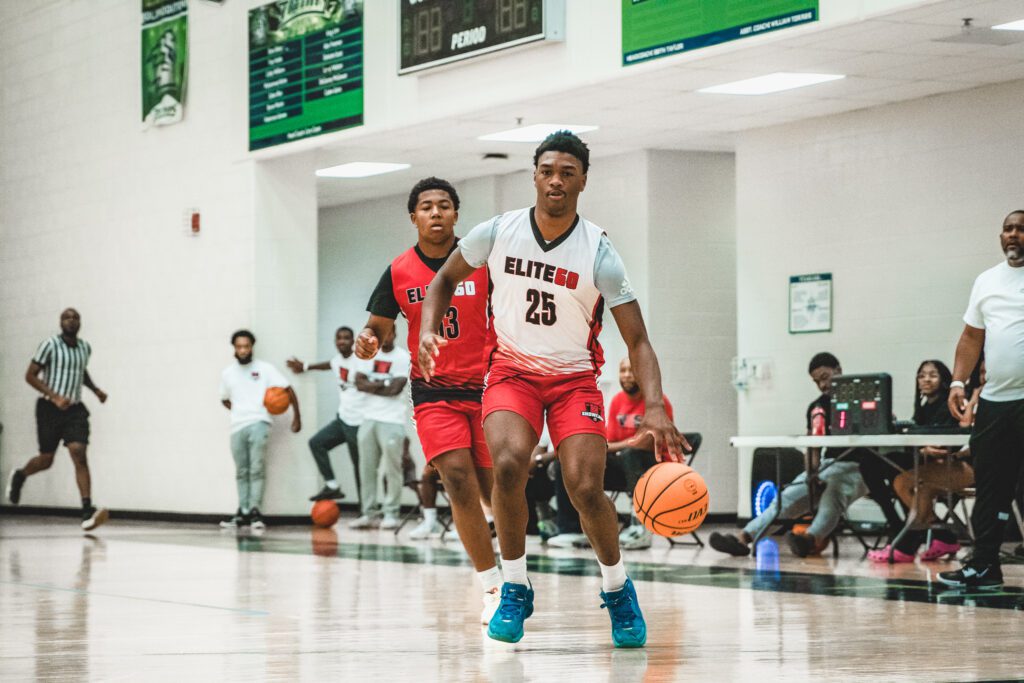 Maddox Melancon | 2026 | Wing
Melancon has the strength, length and athletic ability to be an impact two-way player. He scored at all three levels and defender positions 1-4 at the Elite 60. The versatility Melancon showed caught the eye of scouts the most. He can become one of the best two-way players in the class of 2026 with consistent development.
---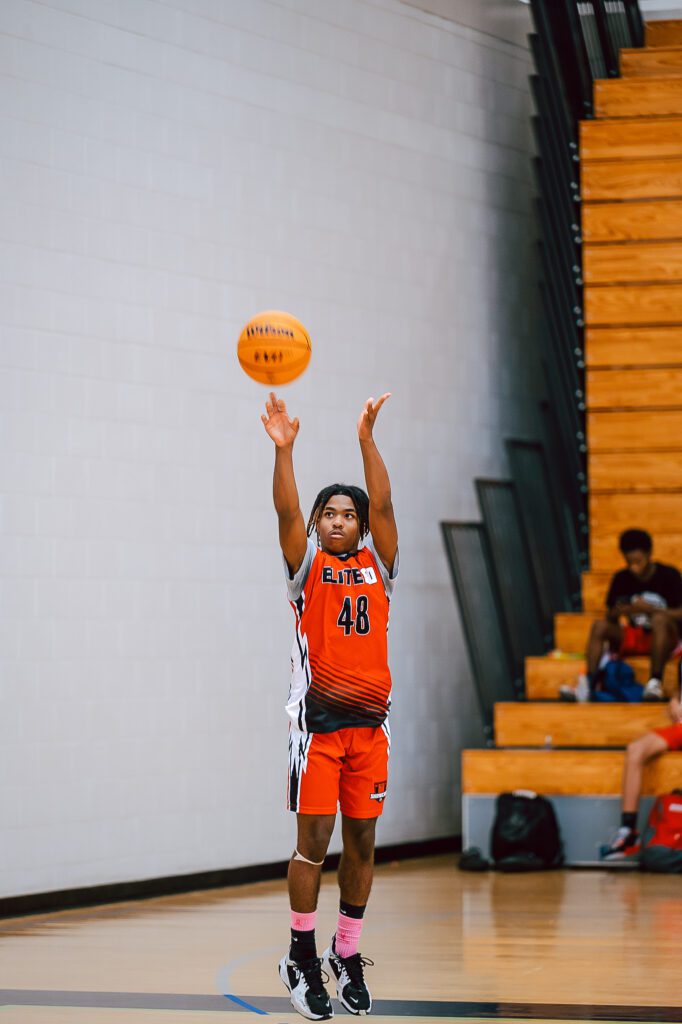 Adian Grady | 2026 | Lead Guard
Grady is a pesky defender and uses his size to get up under you. At the Elite 60 Freshman Showcase, Grady controlled the pace of the game by attacking downhill and using the pick and roll to get rim protectors from the basket. He made sure to show that he can score off the bounce as well.
---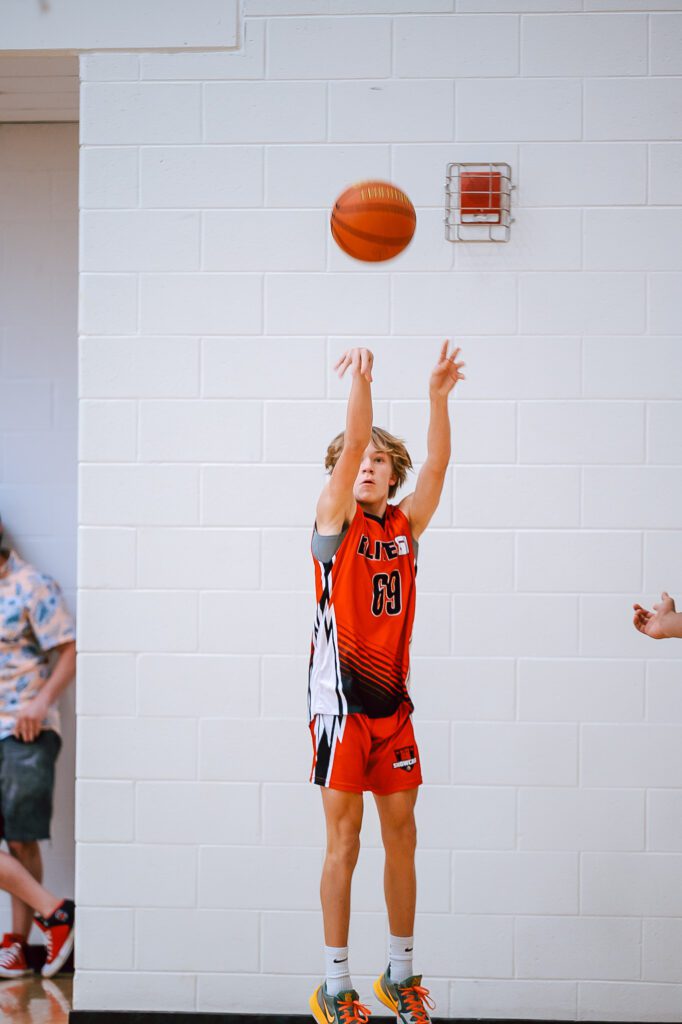 Jackson McCutcheon | 2026 | Lead Guard
The lead guard prospect out of Tennessee proved he belonged at the Elite 60 Freshman Showcase. His crisp passing and ball handling left defenders stuck. He continuously sliced through the defense and made play after play for his team. True lead guards aren't easy to find anymore. Players will be thrilled to play alongside McCutcheon for years to come.
---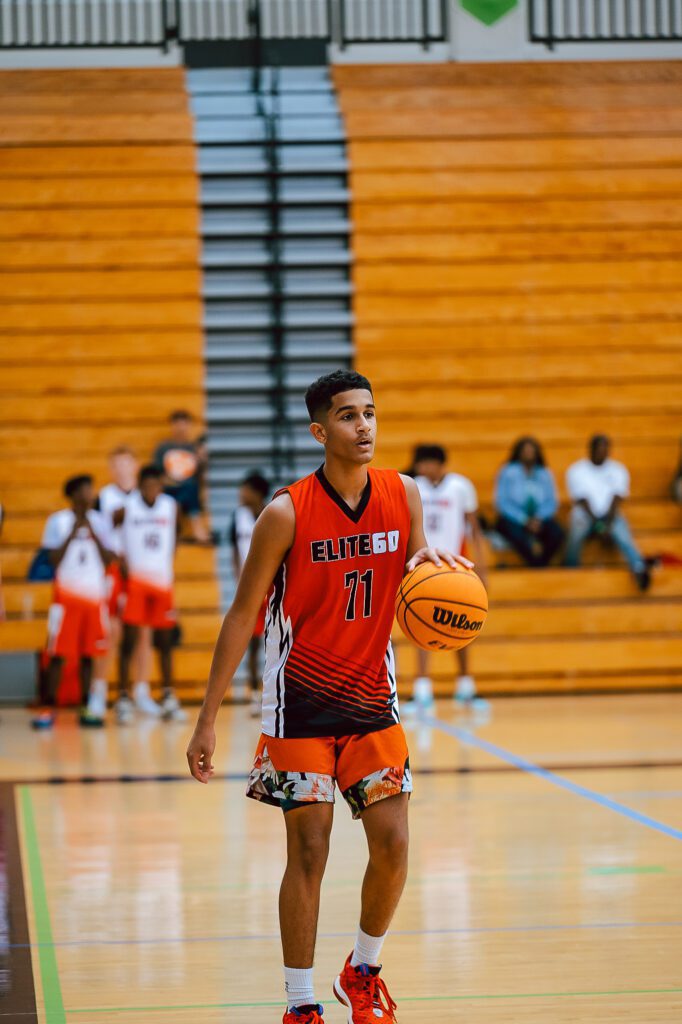 Omari Chaudhry | 2027 | Lead Guard
Chaudhry got a glimpse of what facing older and stronger guards will be like once he enters high school and he held his own! He was a true floor general throwing some of the best passes of the entire Elite 60 Freshman Showcase. The 8th grader let it be known he can make players better if they run the floor, cut to the basket and get to their spots. When the defense looked to take away passing lanes, Chaudhry proved to be a scorer when he needed to be.