HoopState 252 Tip-Off (NC) Standouts
The Hoop State 252 Tip-Off is hosted by the Hoop State Network in Wilson, North Carolina on November 18th-19th, 2022.  www.thehoopstate.com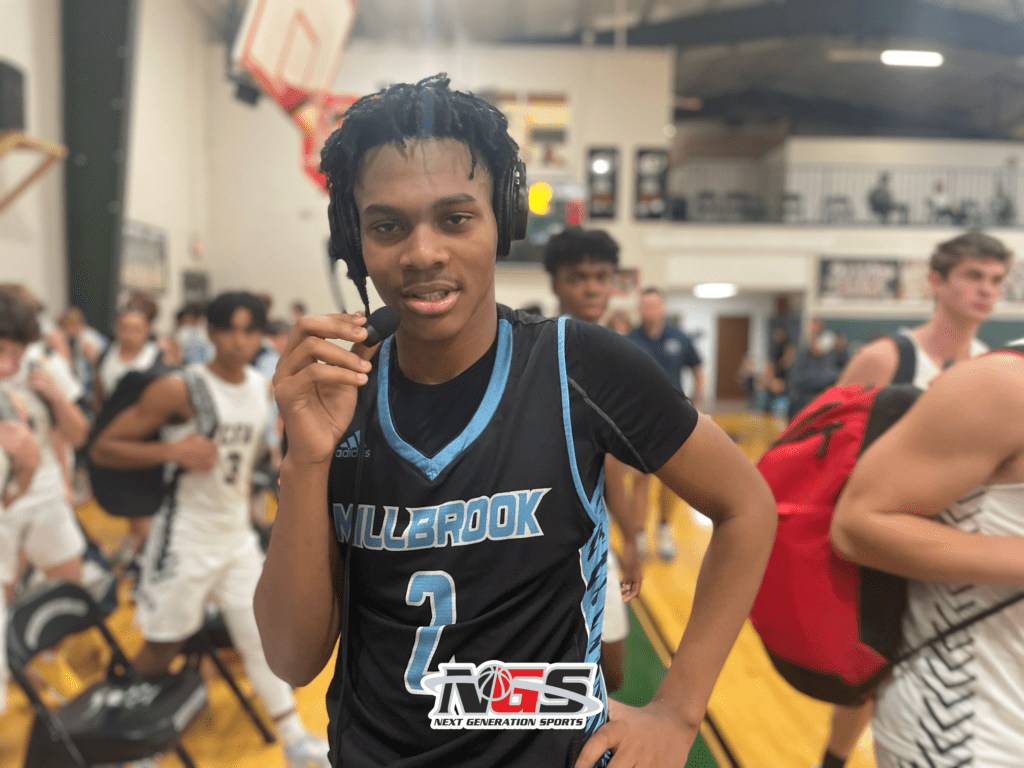 Jayan Walker | 6'5 Guard/Wing | Millbrook High | 2024
26 points, 8 rebs, 2 stls
Walker was virtually unstoppable whether on the perimeter or in the post as he took on multiple roles for his squad. He nearly notched a double-double and even forced a few turnovers using his length. He went 10-of-15 from the floor and 2-of-6 from behind the arc to lead the Wildcats to their first victory of the season. He's a strong framed prospect to keep an eye on in 2024.
---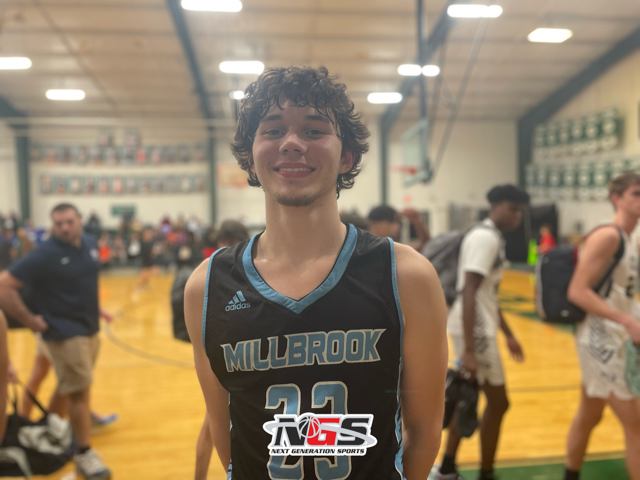 Colt Langdon | 6'8 Forward | Millbrook High | 2025
24 pts, 4 rebs
Langdon really got his perimeter shot going against First Flight, knocking down three 3-pointers in the game and showing off his ability to knock down shots off the bounce. He finished with 24 points on an efficient 9-of-16 from the floor. He continues to show his development on the wing and handling the ball.
---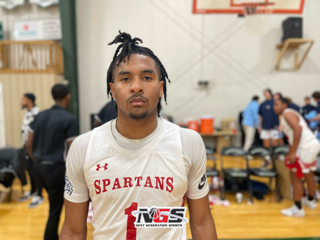 Zion Walker | 6'2 Guard | The Burlington School
19 pts, 10 rebs, 10 asts
Walker finished Day 1 with a triple-double against Crossroads Christian at the lead guard spot. He's a strong guard prospect that likes to downhill and make things happen in the paint. He flies around on the defensive end for rebounds and doesn't hesitate to find others in space. He's a top prospect in NC's 2024 class.
Walker came up in a big way on Day 2 for The Burlington School after trailing 7-0 in the early going to Millbrook High. He finished with a game-high 31 points, 5 rebounds, 3 assists, 2 steals showing off his ability to finish in the paint and draw fouls in traffic to pace his team to a comeback victory. He was 14-of-17 from the free throw line and 8-of-12 from the floor. He's a do-it-all guard that improves by the viewing.
---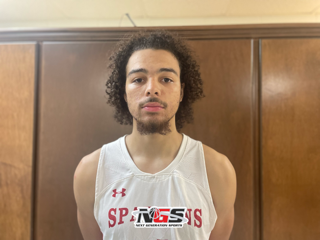 Steven Lassiter | 6'7 Forward | The Burlington School
18 pts, 6 rebs
Lassiter was impressive in The Burlington School frontcourt as he proved to be a viable outlet alongside Zion Walker's presence in the backcourt. He was an efficient 7-for-11 from the field and showed his ability to operate in post traffic with a few And1 finishes as well.
---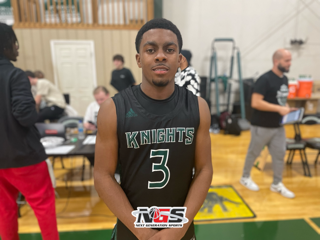 Matt Kirby | 5'10 Point Guard | Greenfield School | 2024
16 pts, 5 asts, 2 stls
Kirby really set the tone on both ends at the point guard spot for Greenfield School in their victory over Cape Fear Academy. He pressured the ball and made opponents uncomfortable as a defender and pushed the pace as the floor general on offense. He took over in the third quarter and gave his team the lead as they never looked back against Cape Fear Academy.
---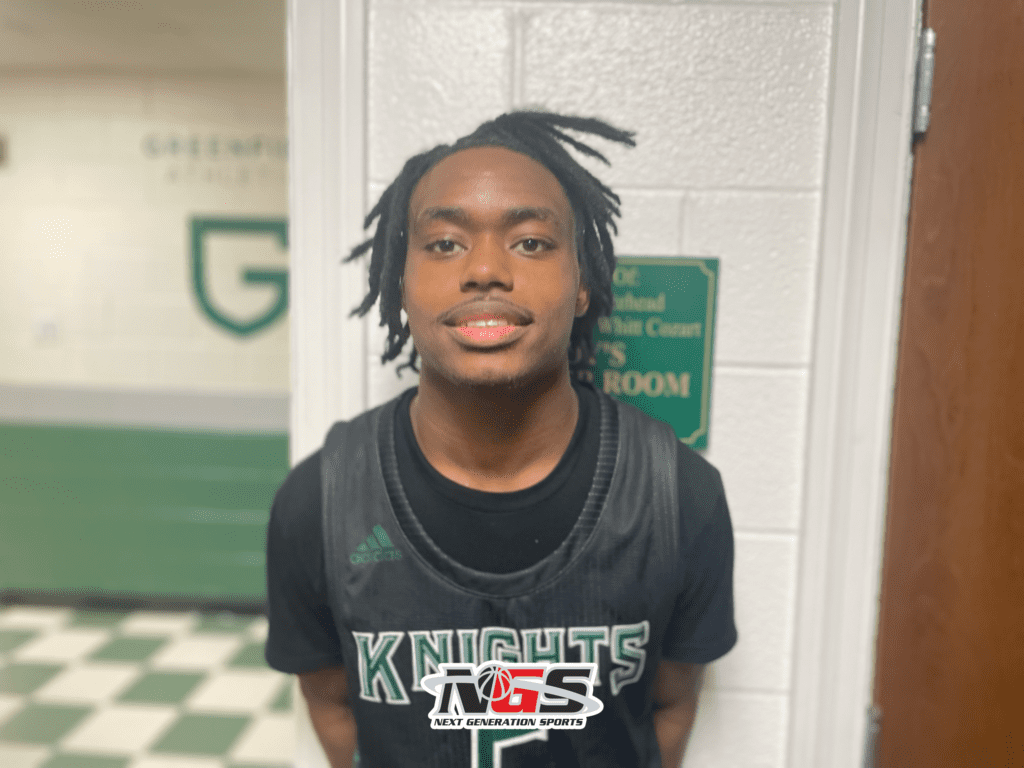 Kyshon Atkinson | 5'10 Shooting Guard | Greenfield School
Atkinson made shots at key moments at the opposite guard spot of Matt Kirby, knocking down four 3-pointers to the tune of 12 points. He did well to space the floor with his perimeter shooting and made the opponent pay when he was left open. He's one of the more underrated shooters in the state.
---
DAY 2 STANDOUTS
Hampton Evans | 6'6 Forward | Greenfield School | 2024
Evans really found his groove down the stretch for Greenfield School and proved to be a solid outlet in the post when his guards created driving lanes. He stepped up in a big way accounting for 20 pts, 12 rebounds and kept defenders in foul trouble for most of the night with his physical style of play.
Cam Flippen | 6'1 Guard | The Burlington School | 2025
Flippen came up big in the fourth quarter as he knocked down nine of his 12 points, 4 rebounds in the final frame. He knocked down two 3-pointers and got to the free throw line when things got close between the two teams in their close 5-point victory. He's an athletic guard that's starting to find a role without the ball in his hands.
Jayden Pitt | 5'11 Guard | Farmville Central | 2023
Pitt did well at the lead guard spot for Farmville Central on both ends of the floor. He knocked down four 3-pointers and finished with 13 points, 4 assists in the victory. He showed he could facilitate as well and gave Jah Short (18 pts) an outlet when needed as a shooting threat.
Kobe Edwards | 5'10 Guard | Greenfield School | 2026
Edwards showed his class affiliation doesn't mean much as he stepped up for Greenfield School in the backcourt on Day 2. He knocked down a dagger 3-pointer in the clutch to keep things out of reach for Wilson Prep and had a masterful game at the guard spot to make his case as a top prospect to watch in NC's freshman class. Edwards finished with 12 points, 5 assist, 1 block.
Brandon Anderson | 6'3 Guard | Wilson Prep | 2024
Anderson showed off his stroke on the perimeter to the tune of five made 3-pointers to finish with 17 points and 4 assist to lead his squad despite the result. He also did well to get his teammates involved and find others in space when needed. He's a prospect that continues to improve in the 2024 class in NC.