Kelly Memorial Classic NLS Standouts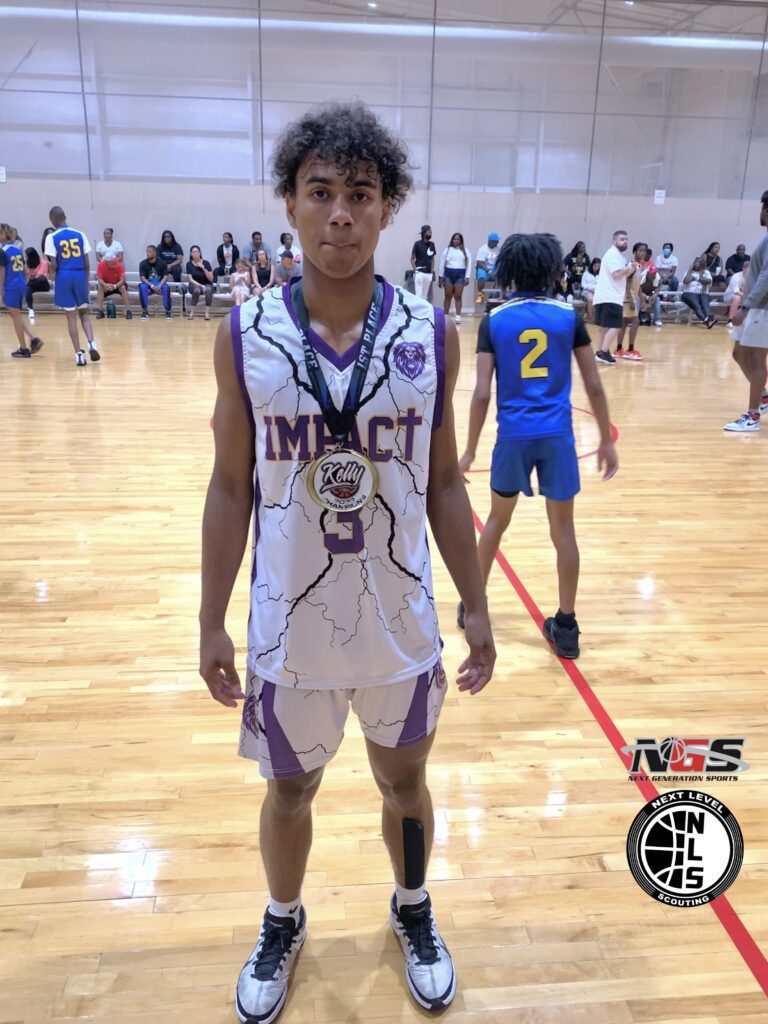 TJ Allen | 2024 6'1 Guard | Alabama Impact 2024
TJ Allen was an intriguing 2024 prospect out of Alabama. Allen plays a mature game and knows how to get to his spots. He played with a nice pace and was in control as he made his decision making attacking the paint or making a play around the perimeter. Allen's ability to know when to pull up midrange and not force anything in the interior makes him special as a guard and gives him the flexibility to run the 1 or the 2. He's a guy that we're going to keep an eye on as he enters his junior season at Oxford HS.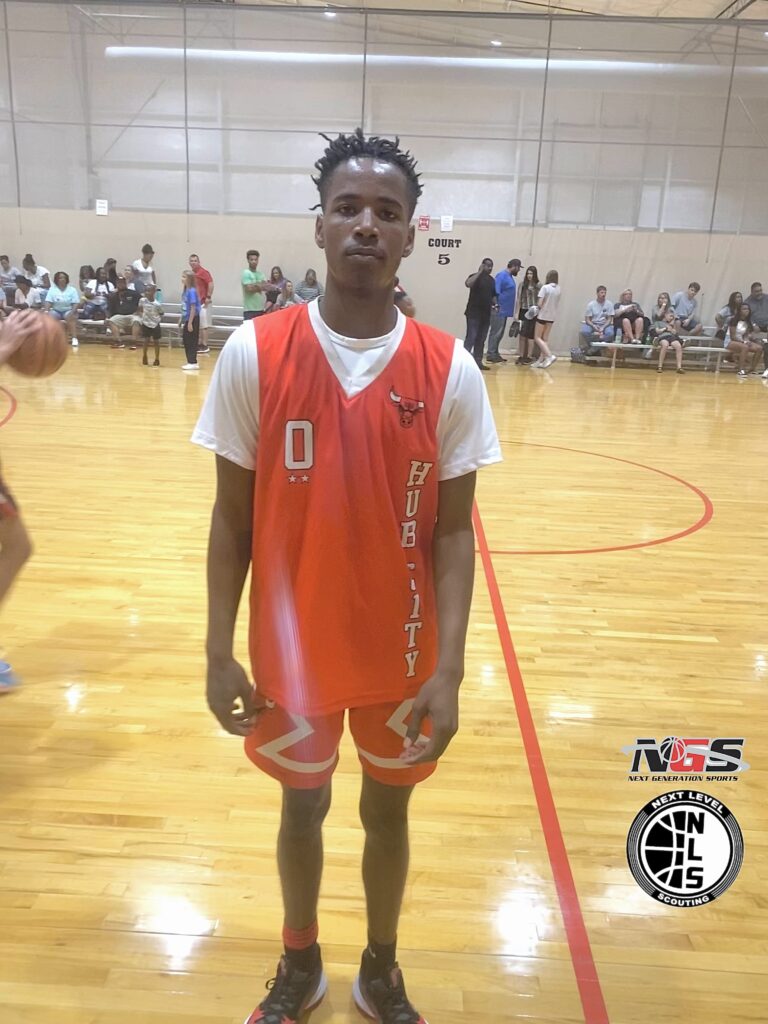 Dashawn Allen | 6'2 Guard | Hub City Bulls
C/o 2024 combo guard Dashawn Allen posted a few solid performances over the weekend. He's an athletic guard that plays with a motor and brought an competitive edge to the his team and the court. Allen has decent size around 6'2″ and has blow by speed off the dribble. What makes him special is his ability to finish at the rim around defenders. He had a few highlight finishes at the rim and showed upside as a collegiate prospect. Keep an eye out for him at Crestview High.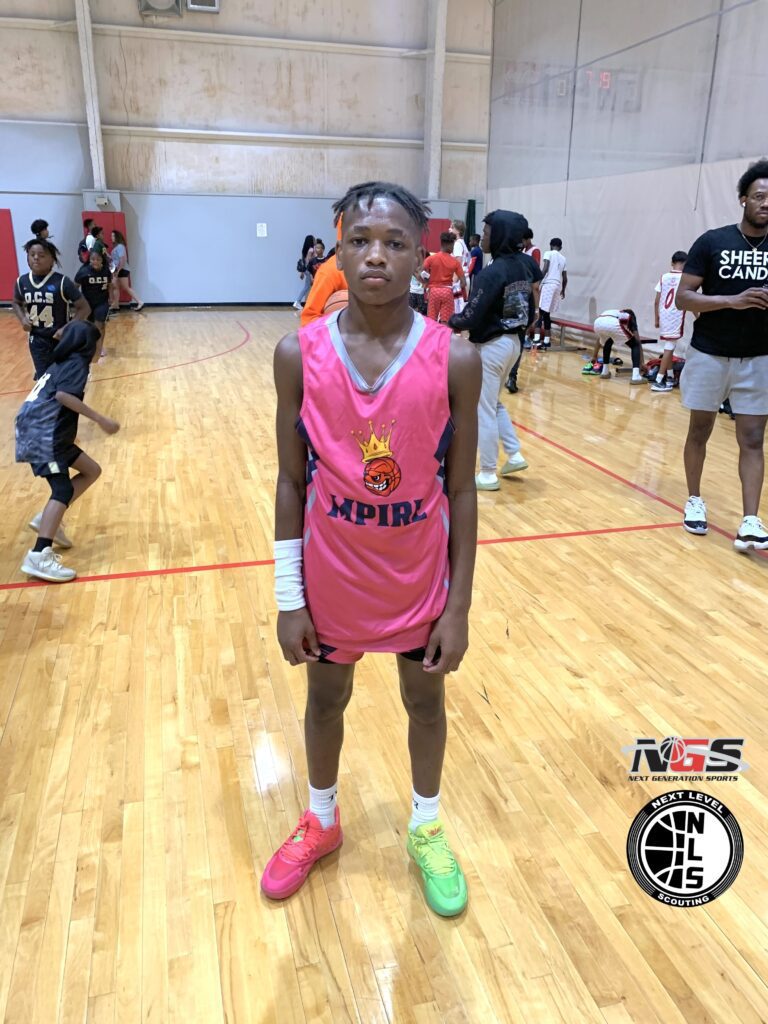 Nehemiah Watson| 5'9″ Guard 2027 | Mpire Elite
C/o 2027 Nehemiah Watson was a top prospect guard in his class over the weekend for Empire Elite. Watson showed a mature game with his handle and decision making. He primarily plays the point but can be rotated to the two with his polished scoring ability. He's able to score through multiple levels of defenders and keep defenders honest as he shot well from the perimeter either spot up or off the dribble. Watson plays to compete at a high level and showed potential out of Marietta and is on our 2027 watchlist radar.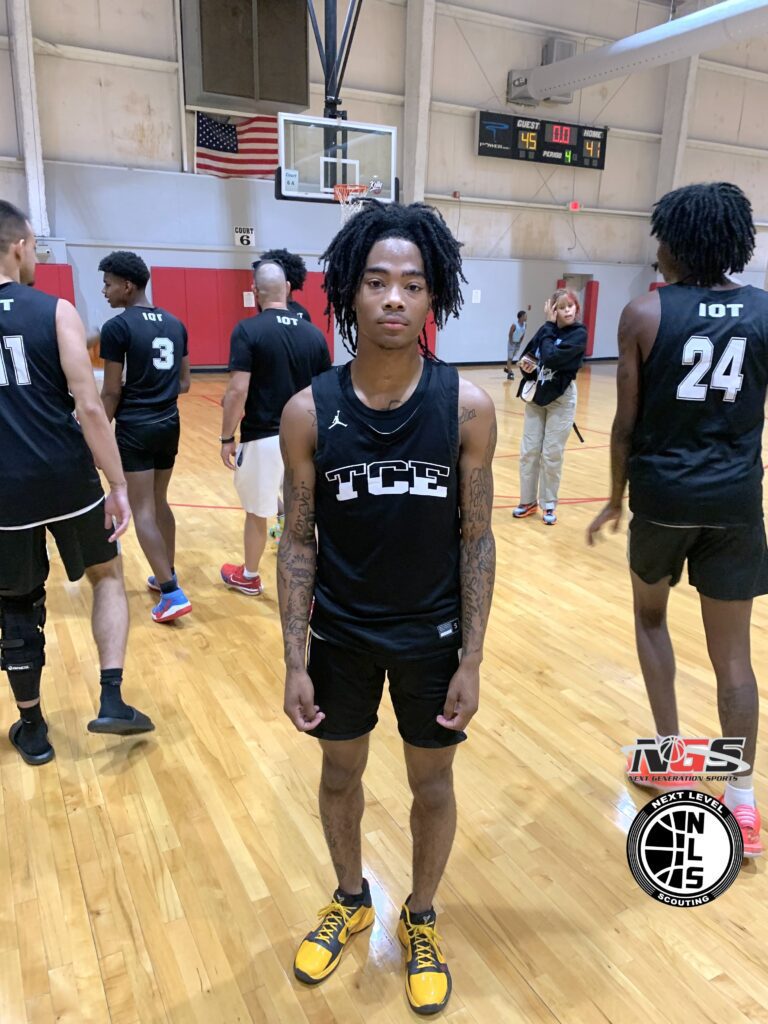 Omarion Mallory | 6'0″ Guard 2024 |TCE
Mallory was another 2024 guy that showed collegiate upside and plays to compete. Mallory was effective from both behind the arch and attacking the rim. He has a quick release if he's gets space on the perimeter but has the athleticism to finish above the rim and around defenders. He's a solid defender. He's a rebounding guard and was key in the transition offense with great speed in the open court finish or find open teammates. He's unselfish and is a player to watch out of 2024 in Atlanta.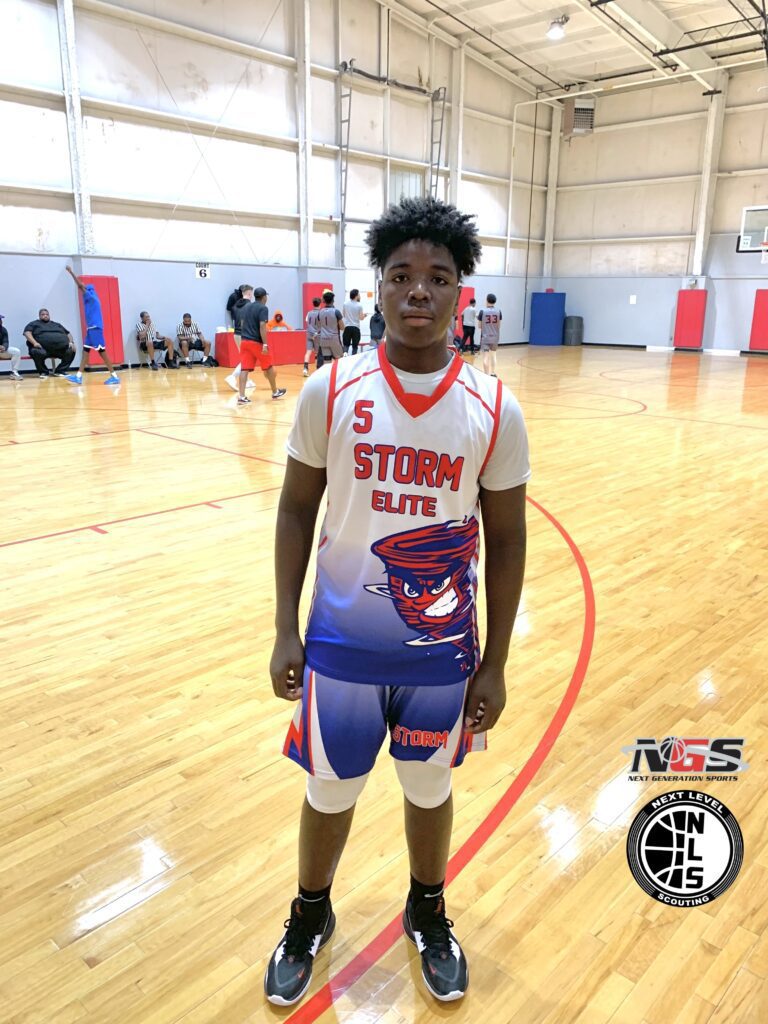 Bryce Robinson | 6'1″ Guard/Forward 2026 | Storm Elite
Bryce Robinson was one of the more consistent standouts over the weekend. He's aggressive off the dribble and is hard to defend once he gets going down hill with his frame. He can shoot the three and is effective at finding space of isolation and off ball and had a few highlight plays finishing through multiple defenders. He proved he can score consistently averaging over 15 PPG over the weekend often scoring on consecutive possessions. He also showed that he's not just here to try score by consistently rebounding and defending at high level for his team. He is a player to watch out of McEachern HS.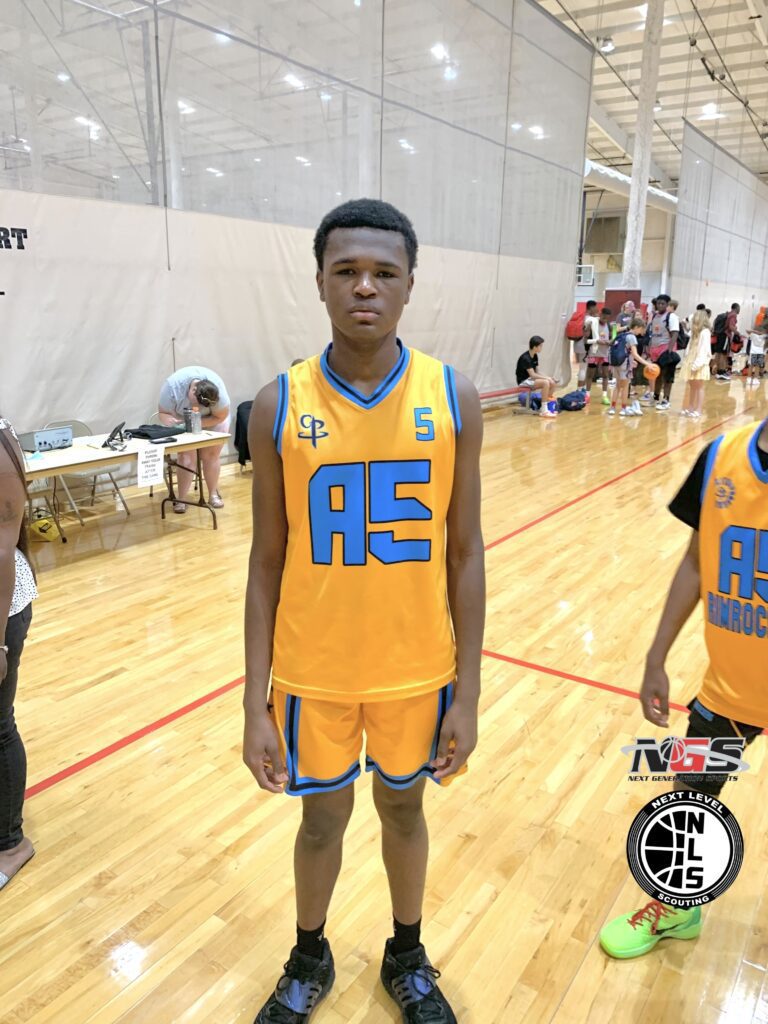 Ramarcus Bowden | 6'1″ Forward 2026 | AE5
Ramarcus Bowden is a really intriguing prospect out of AE5 and showed a nice showing over the weekend. He has good size for his age and is a great 2- way player, being really effective on the defensive end and on the glass. He runs the floor really well either getting back on defense or in transition. He made it hard for opposing guards to finish at the rim averaging close to 5 blocks per game and has the skillset to play the perimeter in time. Bowden showed upside potential and is player to watch out of Westlake HS.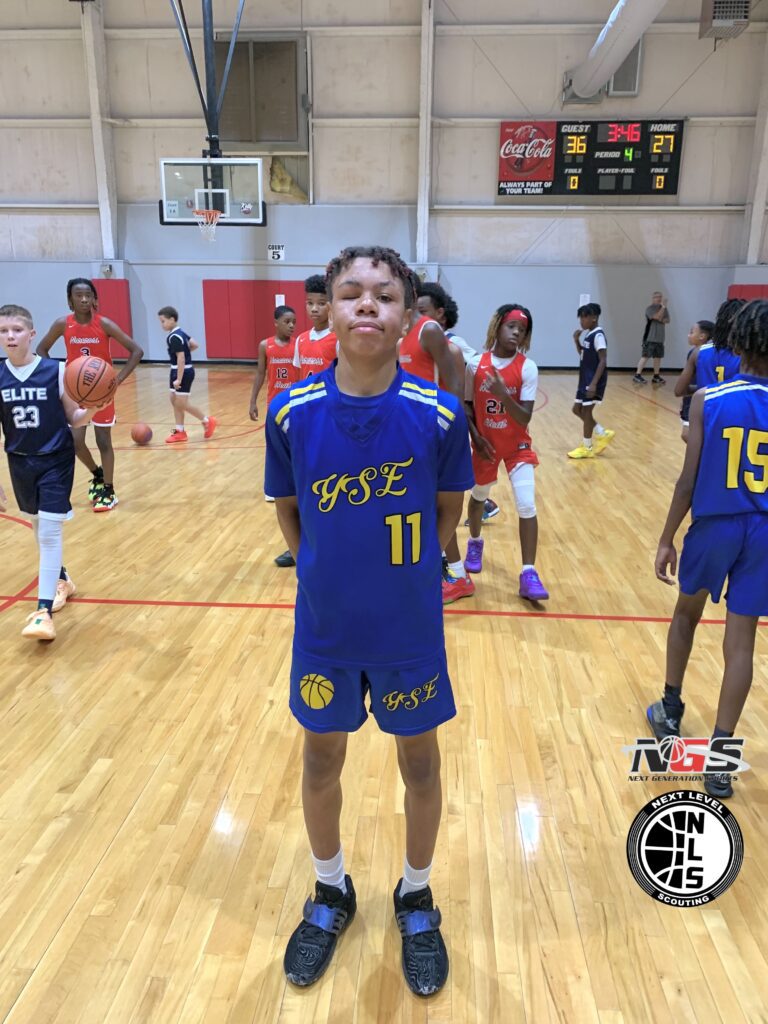 Caden Freeman | 5'11" Guard/Forward 2028 | YSE
C/o 2028 standout G Kaden Freeman is one of those do it all guys or all purpose players you need on your team to win. He's aggressive on both ends and brings energy on the floor. Freeman plays with a high motor and is versatile as he can rotate playing the 1-3. He showed that can create offense in transition or in the half court and plays well with his teammates in the offense making the right play with timely assists. Freeman is on our 2028 watch out of Sharspburg, GA.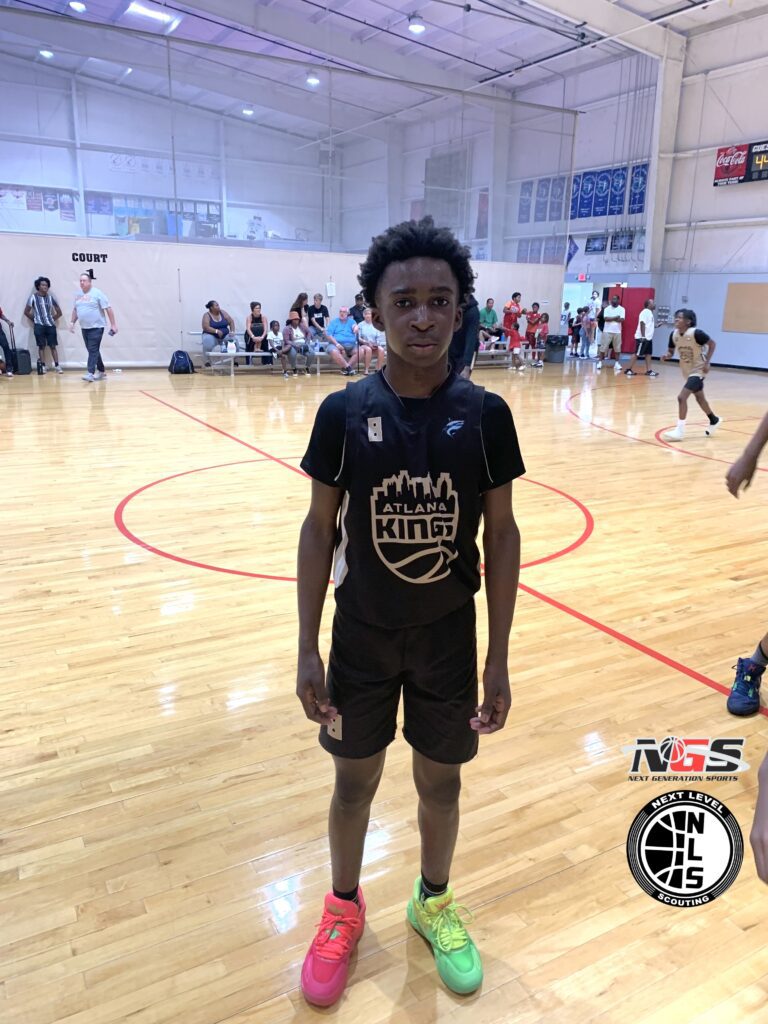 Daniel Harper | 5'8″ Guard 2027 | Atlanta Kings
Daniel Harper arguably had the best performance over the weekend for the Atlanta Kings. Offensively Harper carried the Kings often scoring in consecutive possessions and in volume keeping the Kings in striking distance against teams with more depth. His ability to read the floor and create space off the dribble is special and ahead of the curve. He's a great finisher around defenders used the mid range game to his success and defensively is an asset. His tenacity to win and be compete at a high level makes it a no brainer to add him to our 2027 watchlist out of Atlanta.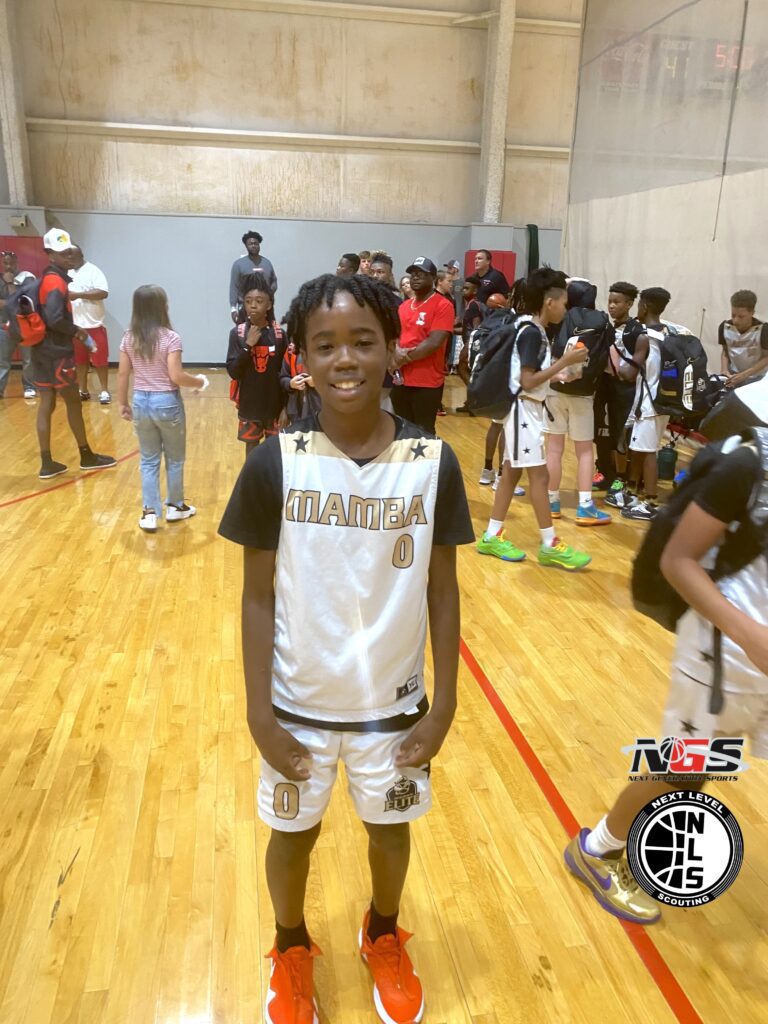 Christian Edwards | 5'6″ Guard 2028 | Mamba Elite
Christian Edwards was another 2028 guy who posted some impressive performances over the weekend for Mamba Elite. Edwards is really crafty outside the perimeter. His change of speed and handle made it difficult to defenders to stay in front of him and his ability to score through multiple defenders at his size is special. He can light it up from behind the perimeter off the dribble and finish around bigger defenders in the paint. He showed he can be consistent as a volume scorer and clutch posting big time buckets down the stretch in tight games and has great vision to find open teammates. Put Edwards on your 2028 watchlist out Milton, GA.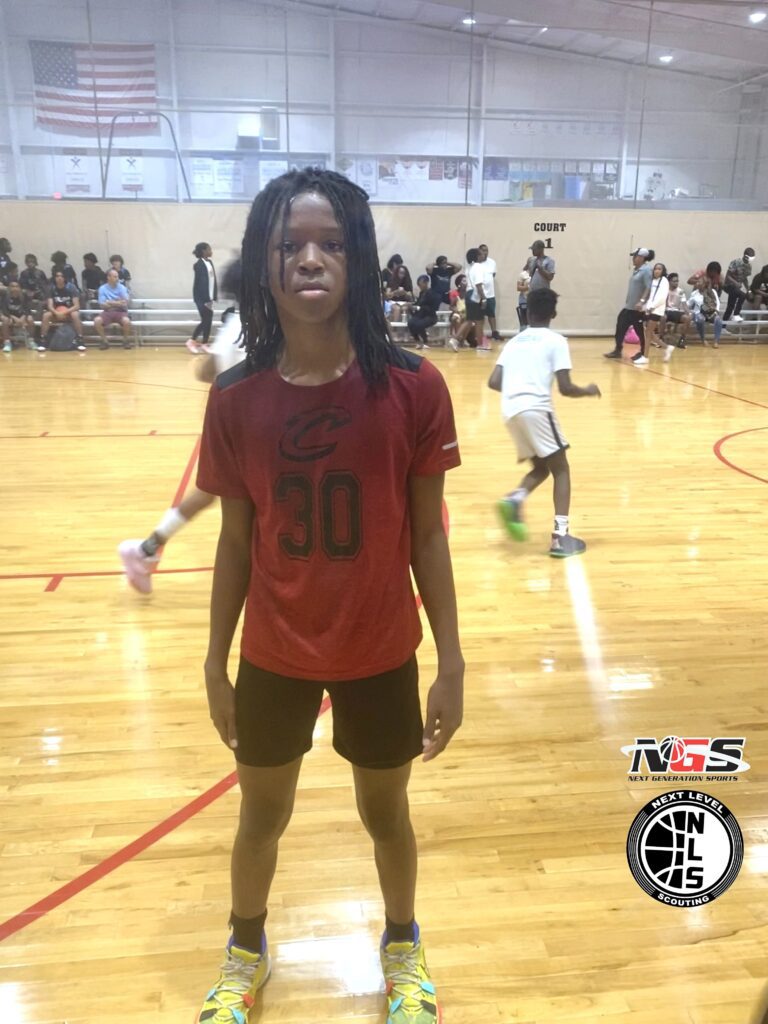 Harlem McNeal | 5'11" Guard/ Forward 2027 | Atlanta Cavs
Harlem McNeal was another versatile guy that showed a lot of upside potential. McNeal was often the tallest player on the court and often beat defenders off the dribble with his quickness. McNeal had plays scoring coast to coast in transition displaying athleticism and raw talent and can play any position on the court at this level. He's a great rebounder and defender and plays well in the offense with others which every coach needs. McNeal reads the floor well on the perimeter and is great off the dribble attacking the rim around bigger or smaller defenders to find space to score. Keep an eye out for McNeal as he matures into a prospect at the next level.