Lemon Street Classic; Mathurine Report
The Annual Lemon Street Classic took place December 17, 19, and 20 at Marietta High School. This event hosted 25 High School teams from Georgia, South Carolina, North Carolina, New York, and Kentucky. Here were a few of my standouts.
---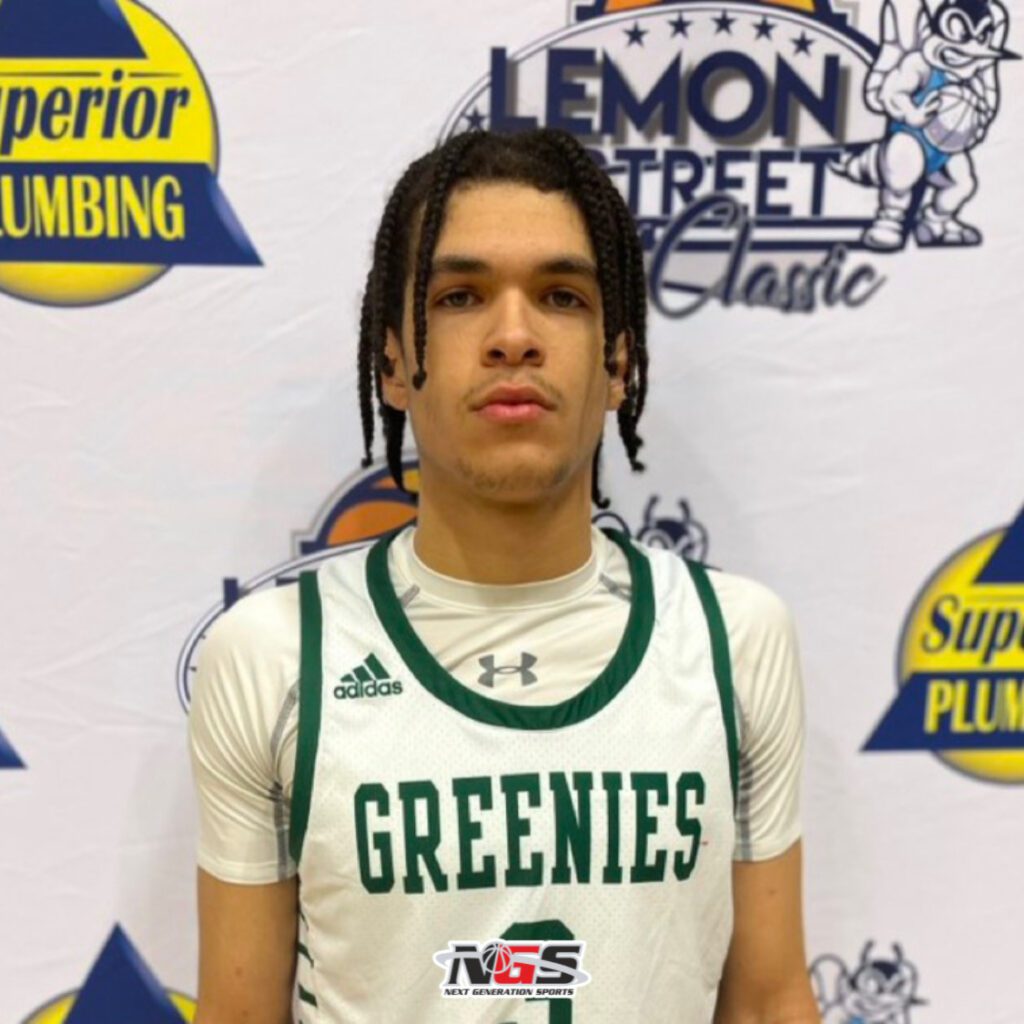 Bryson Cokley 6'4 G 2024 (Christ School, NC)
The Wake Forest commit came off the bench and wasted no time impacting the game. He got to the basket with ease and was gliding to the rim for finishes. He knocked down some 3's and was one of the focal points on offense once he got going. This team had some good depth but Bryson was ready when his number was called. Christ School went undefeated in the Lemon St Classic to maintain and undefeated record on the year at 14-0 and should be a team to keep your eye on in the Carolina area.
---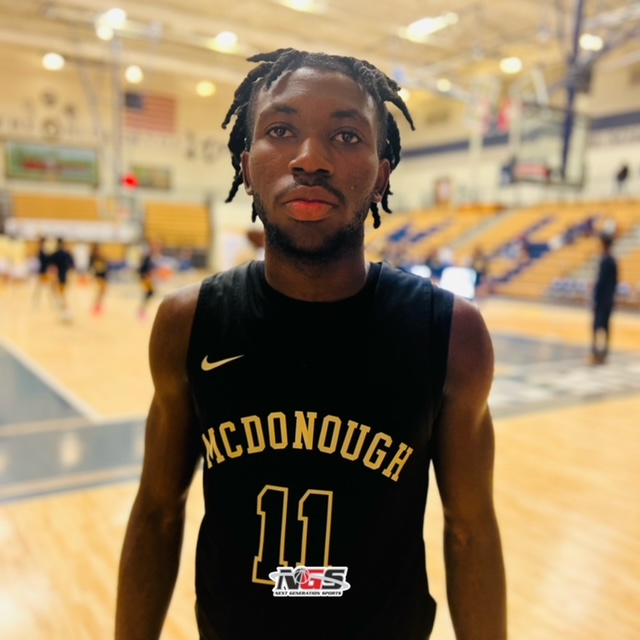 Keenan Gray 6'2 G 2024 (McDonough, GA)
Keenan has shown pretty high basketball IQ amongst this group and has done so for quite a while. This group gets on the floor and plays full throttle for four quarters. Gray usually takes his time with his play, makes smart reads, and knows when to attack. The lefty was able to score all over the court and even flushed down a big jam in transition to keep the energy on McDonough's side. One of the more underrated players on this team he finished with 17 points, 7 rebounds, and 3 assist to show how he is a bit of a do it all player. It is going to be a big month in January as they play some of the power houses in the 4A Region, so this will be a good time to see if they can answer the call against tougher opponents.
---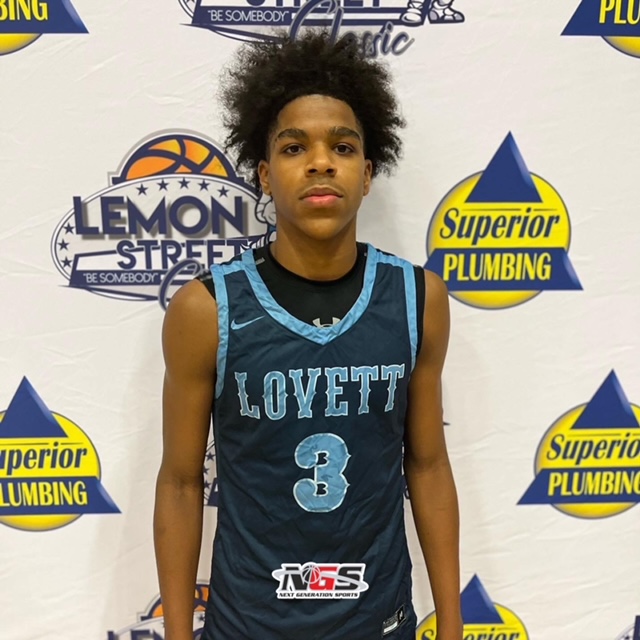 Christian Anderson 5'11 G 2024 (Lovett, GA)
If you are familiar with Christian and his game you know one thing for sure: this kid is a bucket. He started the game 3/3 which included two 3's and one jump shot. Lovett's opponent Christ School had some good size, so I was interested to see how Anderson would maneuver against size. Kyle Walters is another name for Lovett that has been blowing up as of late and he went down with a rolled ankle in the first quarter after scoring an efficient 7 points as well, which took away Anderson's right hand man. With those two factors going on early in the game, Christian still found ways to get other teammates involved and match Christ School bucket for bucket. He made good reads, handled the double team and pressure well, and no one could really stop him from turning the corner and getting to the basket. He started to cool off a bit throughout the game but the work he puts in makes it hard for shots not to fall as he took over the 4th. His efforts fell short in a 2 point loss to undefeated Christ School, but Anderson finished the game with 33 points and 4 assist while averaging 30ppg throughout the tournamen
---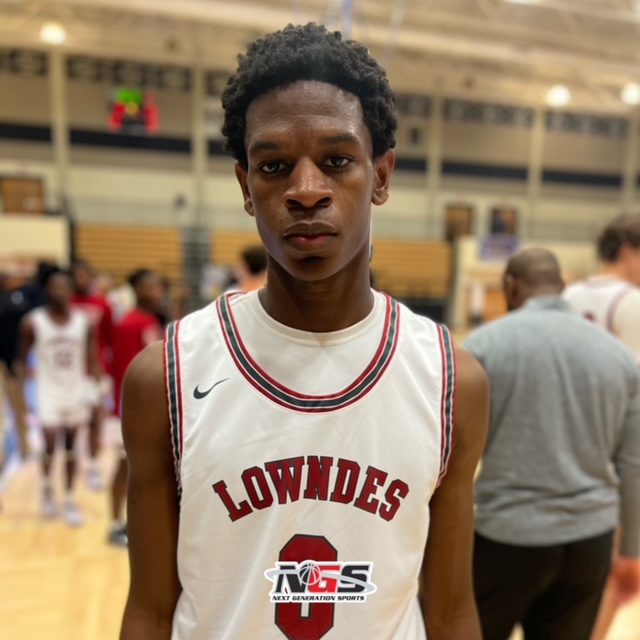 Damarcus Black 6'5 F 2023 (Lowndes, GA)
Damarcus Black flashed a lot of potential throughout the tournament and left a lot of people intrigued with his game. He showed some quality level athleticism and a raw base and plenty of upside potential. He finished with 16 points, 7 rebounds, 4 assist, and 2 blocks in a tough 4 point loss to McDonough. Black used the opportunity to put himself and put Lowndes basketball on the map. Black can be a steal for a program that's willing to help him tap into his potential.
---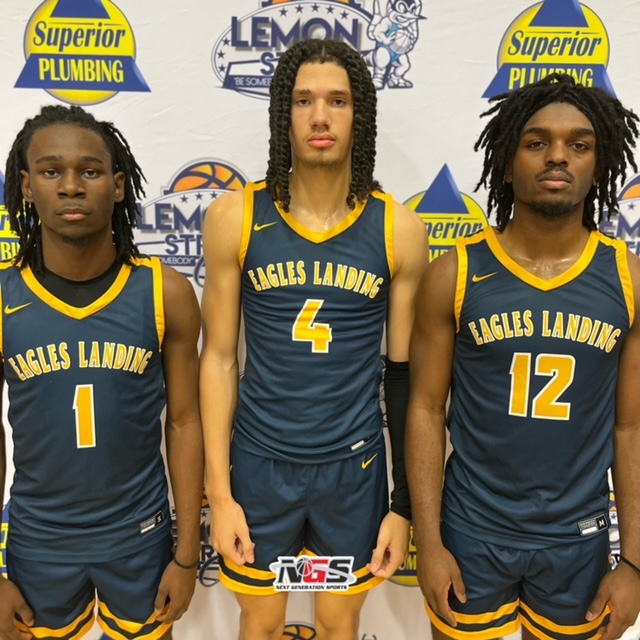 Eagles Landing, McDonough, GA
This entire group is starting to turn into a must watch team from the athletes down to the coaching. Coach Montgomery is easily one of the most animated coaches in the state but man does he know what he's doing. From the moment I saw the schedule I said this matchup with Buford will be a must watch game and it did not disappoint. The coaching staff at Buford is known to put out a good product of hoopers; that will compete and play hard no matter the opponent and they too do some good work breaking down their opponents. While it was easy to look for David Thomas to get the group going it was fellow senior guard Khylan McKennie (20 pts 3reb 3ast 4stls) who set the tone early and was the consistent man for all four quarters. Big man Kenny Brayboy (12pts 5reb 2ast 2stl 4blks) has been one of the most impactful players of this group and is easily the x-factor with his size and defensive presence even though he only comes in at about 6'6 6'7. He had some monster blocks and even stepped out and showed the range knocking down the 3 ball leaving Buford on their heels.
Seeing how Buford's defensive schemes were set on David Thomas (17pts 4reb 2ast 5stls) this game, it gave some other role players a chance to step up such as Chris Morris and Elijah Robinson. David eventually got going in the fourth as it seemed Buford was burnt out and he got into his natural grove which is that lethal first step and finishing at the rim with high efficiency. A team that lost the state finals last year, looks stronger and better and with their pieces and coaching. Team to watch!!
---
Jaron Mathurine is a graduate of Valdosta State. Mathurine served as a journalist for InTheGame magazine and editor for SUVTV. Mathurine is also the founder of sports blog "The Mathurine Agency." Follow Jaron on twitter and Instagram @mathurineagency