NGS 1st Annual All Girls Event Featured Some Up and Coming Talent to Put On Your Radar
Mari-Margret Grayson | 5'6" | Southern Starz | 2026
Grayson (featured photo) has a sweet in between game that she displayed in each game she played. The flurry of moves she used were followed by crisp passes or smooth finishes in the lane. On the perimeter, Grayson was a lot to contain. She plays very well and under control with the ball. With such an advanced game no wonder Grayson and her twin sister are receiving interest from the likes of Auburn, Southern Miss, Jacksonville St., West Florida, West Alabama & more. 
Madi-Marie. Grayson | 5'6" | Southern Starz | 2026
Madi-Marie Grayson (featured photo) is more of the off ball threat between the Grayson twins. 1 half of the splash sisters. Her lethal shooting was on full display as she received passes from all over the court and knocked down jumpers from just about every spot beyond the arc. None bigger than a pass she caught from her twin sister, from about 5 feet behind the line with 3 seconds left. Grayson launched a three and it went all bottom. One of the most amazing buzzer beaters of the travel season. She wanted that shot, which is a rare trait. The schools recruiting the Grayson twins better stay connected to the two. 
---
Olivia Pryor | 5'6" | Southern Starz | 2027
Pryor kept a tight handle and attacked the basket in a variety of ways that opened up the game for her shooters. She was rarely sped up or out of flow of the offense. Pryor really balanced out everything with her slashing ability.
Malivah Meeks | 6'2" | Southern Starz | 2026
Meeks post presence was too much for teams to handle at the Peach State Explosion. She's a very fundamentally sound big. Meeks allows the game to come to her and makes the plays that are presented to her. Her length allowed her to shoot over other girls. Teams couldn't figure out how to guard her. I'm expecting that to be a trend throughout high school.
Sunita Oliver | 5'6" | Southern Starz | 2025
Oliver understands her role on this Southern Starz team. She was often the go to player when the team needed a bucket in the half court setting. Her energy was contagious. Oliver was aggressive getting into the paint and when the defense adjusted, so did she with the stop and pop pull up. Oliver has a lot in her bag.
---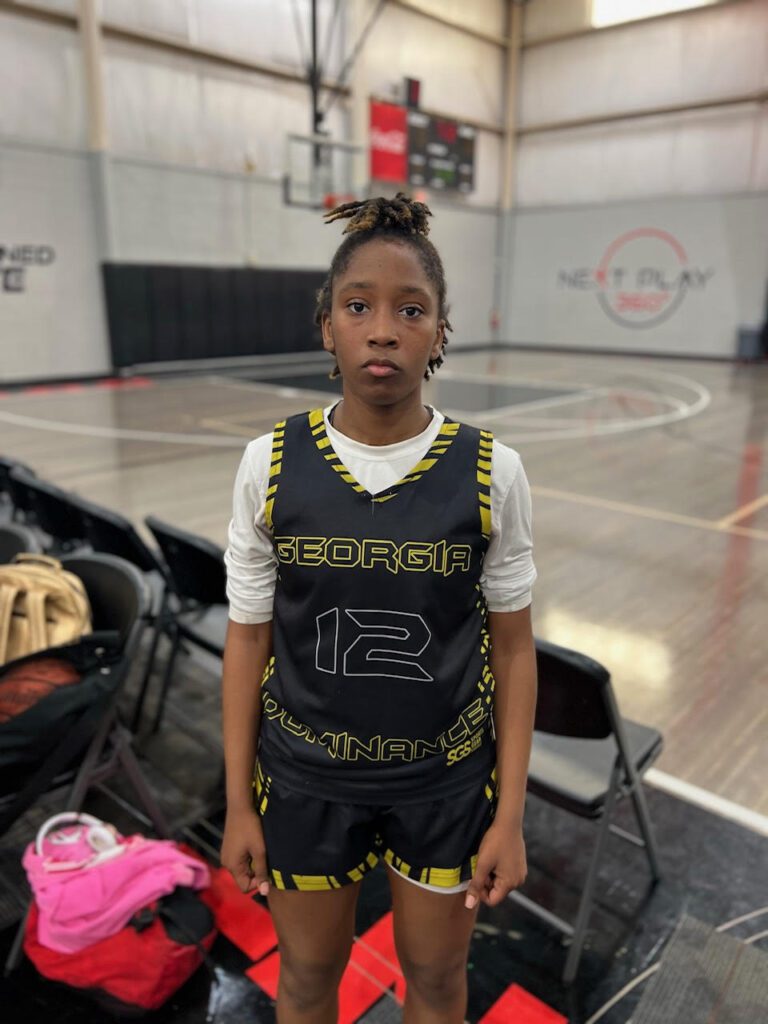 Jasmine Williams | 5'5" | Georgia Dominance | 2024
Williams was totally locked in at the Peach State Explosion. She led her team to the High School Championship. Her ability to keep the defense on their heels by constantly attacking was something that gave her team an edge. Williams is a triple threat player primed for a huge senior campaign.
---
Sataria Cantrell | 5'11" | Georgia Dominance | 2023
Cantrell has a nice touch on her mid-range jumper. She consistently got to her spots, rebounded and defended at a high level. Her physical toughness and ability to finish in traffic proved that Cantrell can play at the next level. Intrigued to see where she plays this winter.
---
Brooke Glasgow | 5'0" | Georgia Dominance | 2025
Glasgow was an intricate piece for Georgia Dominance. Her attention to detail on the offensive end gave her team a needed boost. She knew exactly where her teammates sweet spots were on the floor and got them the ball in those areas. She led the charge on offense and was a huge defensive spark on the ball for Dominance.
---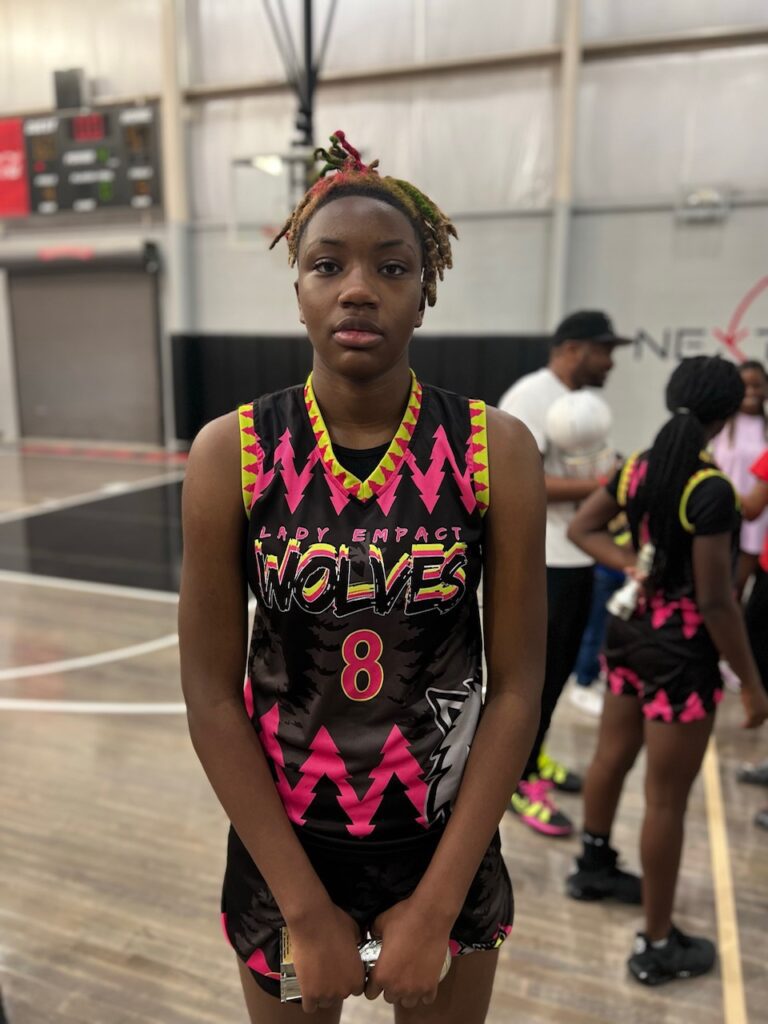 Suri Clark | 6'2" | Lady Empact | 2027
Clark has an unbelievable frame to go along with her athleticism. She plays fierce anytime she steps on the basketball court. Even in our All-Star Weekend, Clark was a force. At the Peach State Explosion she used her size, strength and skill to help Lady Empact win the 8th grade championship. 
---
Jade Kitchens | 5'6" | Lady Empact | 2027
Kitchens was arguably the most impactful player on the floor for Lady Empact in the 8th grade championship. Kitchens will to be effective on both ends of the floor will do wonders for her recruitment throughout her high school years.
---
Journey Waller | 5'3" | Lady Empact | 2027
Waller was the defensive specialist for Lady Empact en route to their championship. She got countless deflections and played the passing lanes perfectly. Waller's defense kept the transition offense flowing. Her grit gives this team the edge to compete with anyone. 
---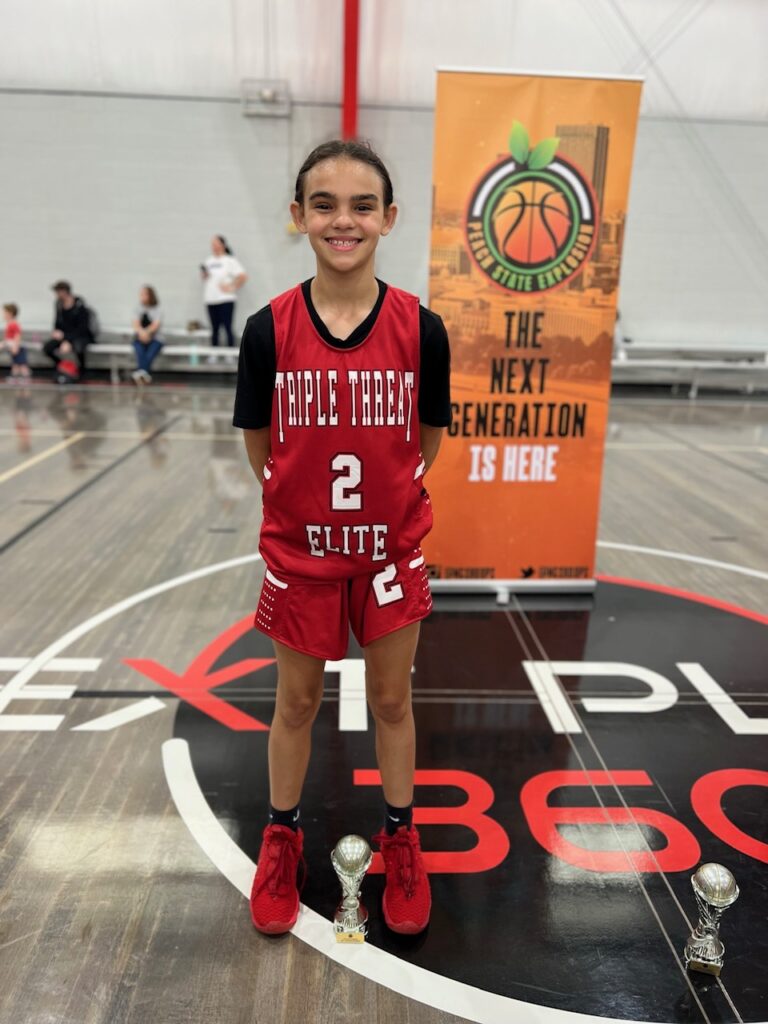 Aliyah Rose | Triple Threat Elite | 2028
Rose is the pure point guard that keeps Triple Threat Elite going. Her slick passes and stylish ball handling kept plays alive for her ball club. Rose always had her head up looking for teammates. She was really tough to defend, because she also got her own shot off whenever she desired.
---
Elle Ambrosi | Triple Threat Elite | 2028
Ambrosi can flat out score the basketball! She helped Triple Threat Elite win the 7th grade championship. Ambrosi has good shooting mechanics to go along with her overall savvy skillset. Ambrosi's future is bright.
---
Jaziyah Foster | 5'9" | Lady Dream | 2028
Foster owned the paint at the Peach State Explosion! She cleaned the glass and ran the floor with purpose for Lady Dream. Foster's length posed huge problems om the paint for opposing teams. She didn't shy away when things got a little physical either, Foster embraced it. 7th grader to keep an eye on.
---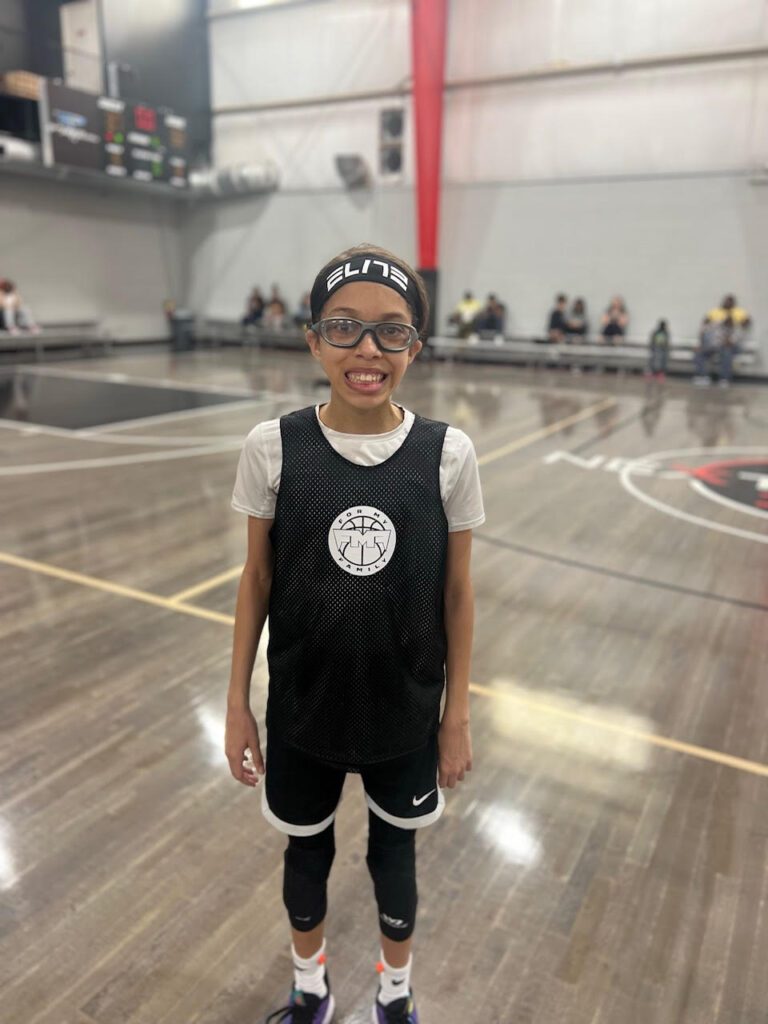 Lenna Stapleton | FMF | 2028
Stapleton is a deadeye shooter in the 7th grade. The most impressive thing was, she knew when to take her shot. Stapleton didn't force shots. They came in the flow of the offense. Her sharpshooting was a key component to victories for FMF.