Who Got Next Tip-Off Prime Performers (Class of 2028)
7th graders are recruit-able prospects according to the NCAA. The class of 2028 has loads of talent throughout the country, but the south may be the region with the best 7th graders across the board. They have guards that aren't afraid to get after it on both ends of the floor and in this day and age, we know that is a lost cause in basketball. The wings and forwards are as versatile as I've seen in quite a while, particularly in this grade.
---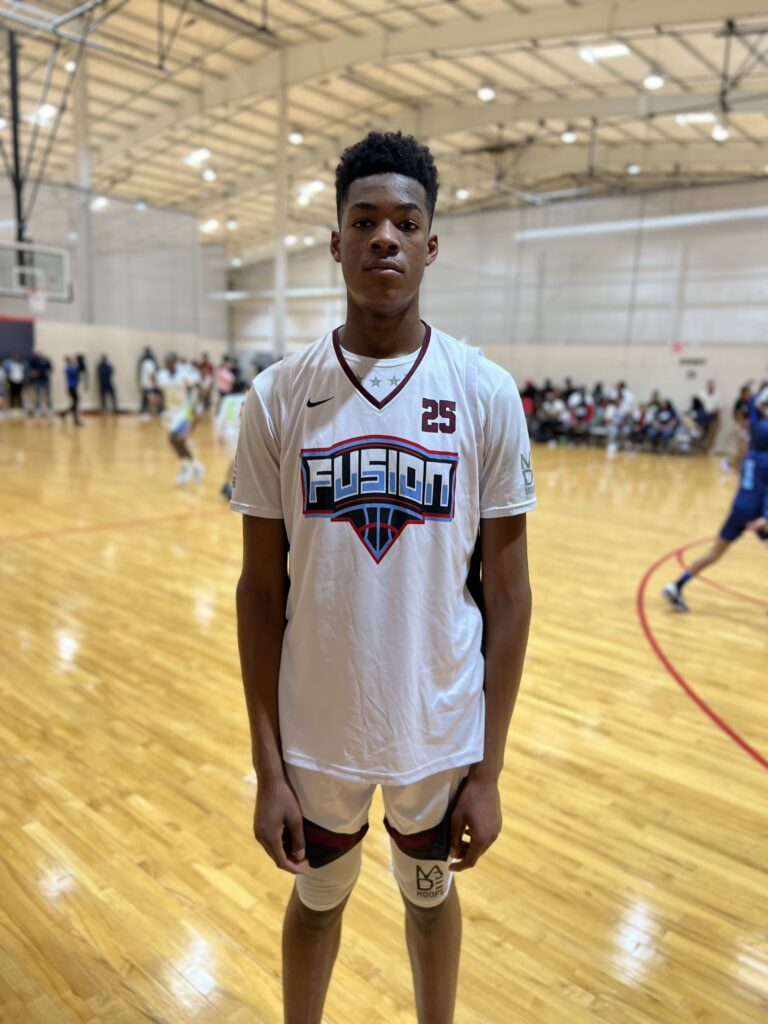 Erick Dampier Jr. | Alabama Fusion | C
Erick Dampier Jr. is arguably the best 7th grader in the country according to multiple player rankings. With the level of dominance he displayed today he definitely trending towards being a 5-star prospect. Dampier literally does it all for Alabama Fusion 2028 team. The most impressive aspect in his game other than his physicality and frame, is his high level basketball IQ. Pound for pound, Dampier Jr was the most dominant big man at the Who Got Next Tip-Off, regardless of class. Time after time and game after game he would get a game changing block on the defensive end, run the floor and get his team an easy basket. In the half court setting, Dampier Jr is very impressive. He doesn't panic when he's doubled and he sees the open man before the double team even reaches him. 
---
Joshua Huggins | Alabama Fusion | F
Huggins plays basketball with no mercy. He's a bruiser in the low post that knows how to use his body to create space and shield off contact. Huggins' touch around the basket is impressive. He has a mixed of power and finesse in his game. Defensively, he talks, has active hands analyzes reads just as well as any 7th grader at the power forward position. Overall, Huggins is a force that is just getting started.
---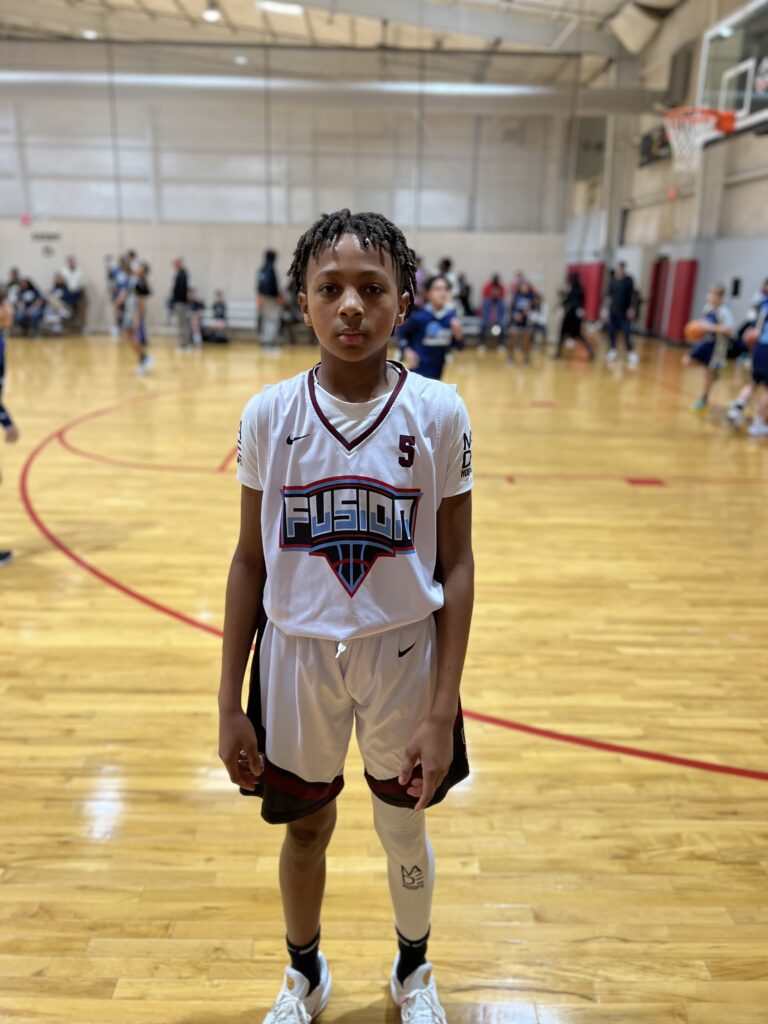 Brielen Craft | Alabama Fusion | G
Mr. Craft continues to amaze every time he steps foot on the court. He plays the best when the lights are the brightest. Craft put on a shooting clinic in his games at the Who Got Next Tip-Off. His confidence level is sky high and rightfully so, with constant production. Craft has no hesitation on his jumper. It's that pure and he's that confident. Defensively, he was so aware and active. His defensive reads were on point and he did a great job of playing the passing lanes. Craft is a great player. An even better kid. 
---
Karl Mullins Jr | Alabama Fusion | G
Mullins Jr, is a silky smooth lead guard with lightning quick handles and good ball control. He managed each game for Alabama Fusion like a point guard should. His passes were crisp and reads were on point. Every time a team got close, Mullins Jr turned up the tempo and got his team out on fast breaks. Not to mention he shots the 3 ball at a high clip and gets to the rim at will. It's either a floater or a dump off pass to one of his big men. Mullins Jr knowledge of the game is special. Coach Dampier has a true lead guard for the present and future. 
---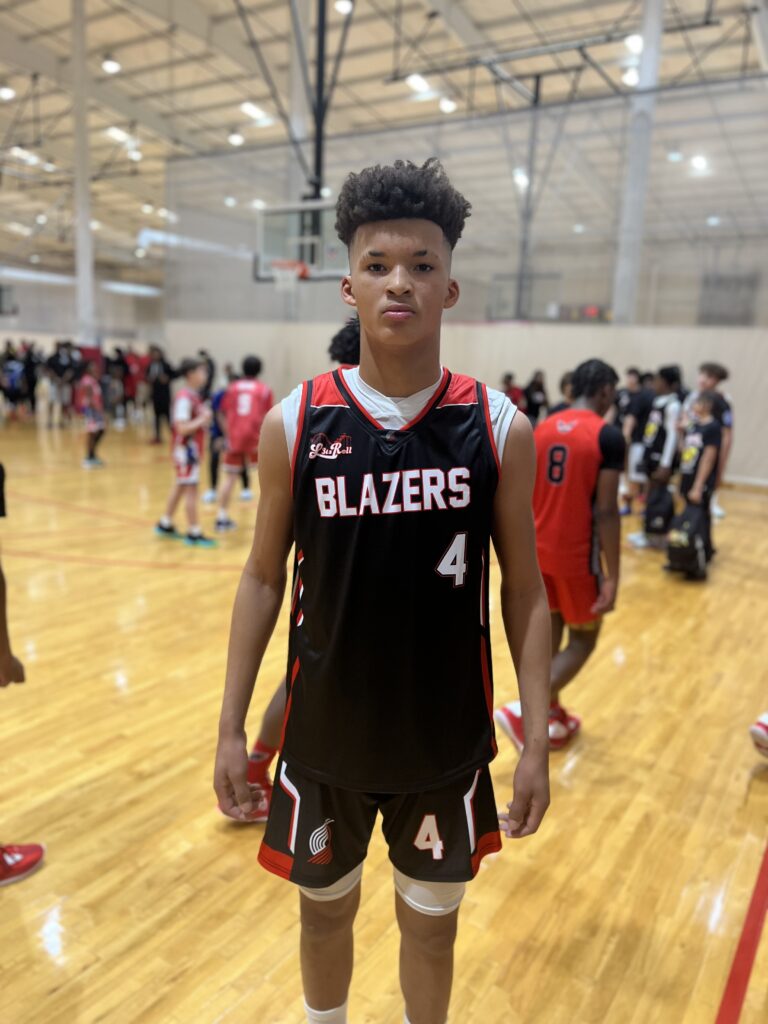 Brelyn Moses | Decatur Blazers | F
Moses has a big, strong frame for a 7th grader. The prospect out of North Carolina had a coming out party Saturday. Whatever coach said to him at halftime of their first game, worked. He scored all 10 of his points in the second half and controlled the paint on offense and defense. Moses carried that mindset and level of play into his next game as well.
---
Kerrington Moore | Decatur Blazers | G
Moore is a big guard that took advantage of his size to live in the paint. Constantly attacking downhill to get high percentage buckets. He protects the basketball well when entering traffic and has unique ways of finishing around the rim. Moore made something out of nothing on multiple occasions. 
---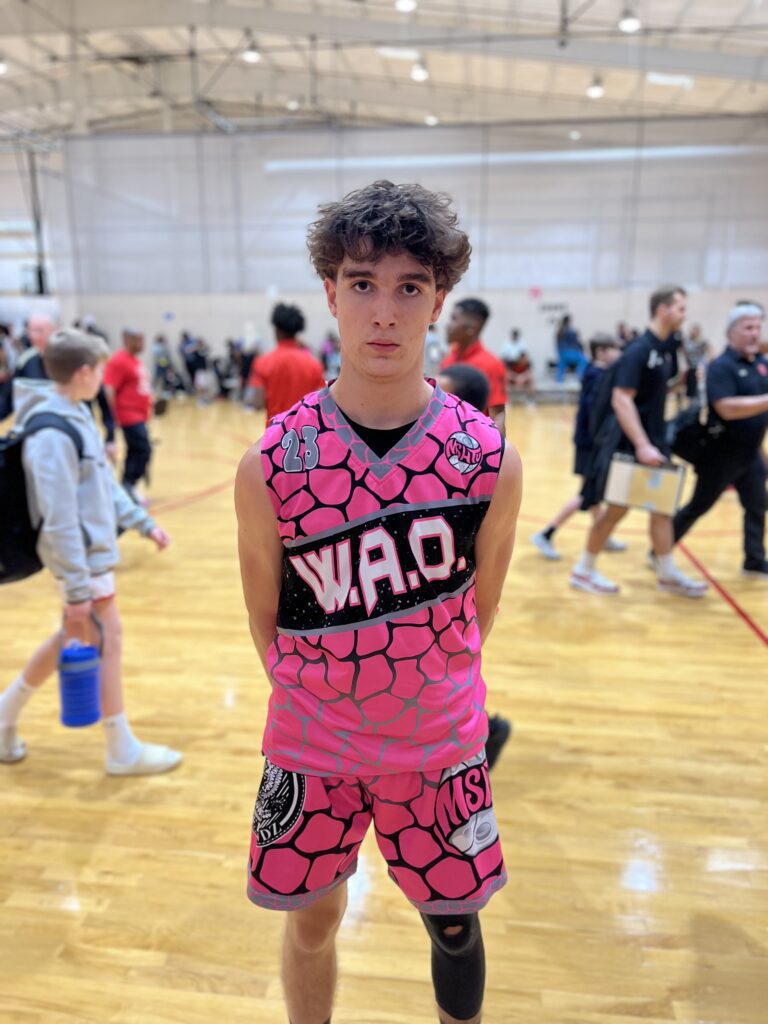 Corey Capps | Free Bandz | W
Capps game is super smooth! He plays with profound finesse and fundamentals. Capps uses the jab step at an elite level. He operated out of the triple threat position with firm confidence. Capps doesn't need to put the ball on the floor to get a quality shot off. He took what the defense would give him and made them pay. His athleticism will surprise you. The potential is there, Capps development is something interesting to track.
---
Khalil Luster | Free Bandz | F
Luster is a stretch 4/5 that shoots the long ball so fluently. His footwork is superb and he has a plethora of post moves. Luster doesn't shy away from the contact other bigs may bring to him even though he's more of a skillful and savvy forward. He has the total package and everything you want in state of the art stretch 4/5.
---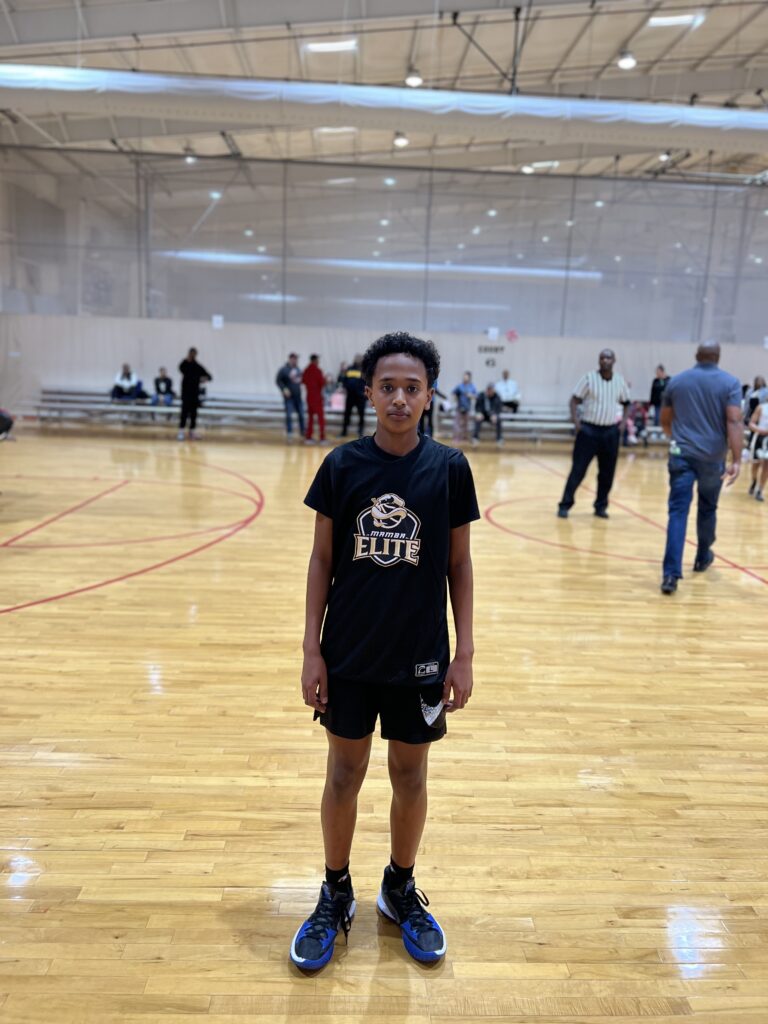 Neb Yilma | Mamba Elite | G
Yilma is cold-blooded and has ice in his veins. He stepped up and he the biggest shot of the weekend for Mamba Elite. His game winner against the GA State Warriors proved to be an instant team booster for the ball club. Yilma has a nice looking jumper. His overall mechanics are something that will attract evaluators to him.
---
Mason Pridgett & MJ Mercer | Norcross Heat | G
The chemistry, ball movement and attention to detail is on point between Pridgett & Mercer. It's like they know exactly where the other will be at all times. With their skill set this duo can play on or off the ball.
Pridgett plays with a certain level of confidence that will take him far. There's no stopping him once he gets a full head of steam. He makes tough buckets at the rim as he attacks downhill with his silk and shifty dribbles.
Mercer compliments Pridgett with his sharp-shooting and his eloquent passing ability. His vision levels above some of his peers in 7th grade.
---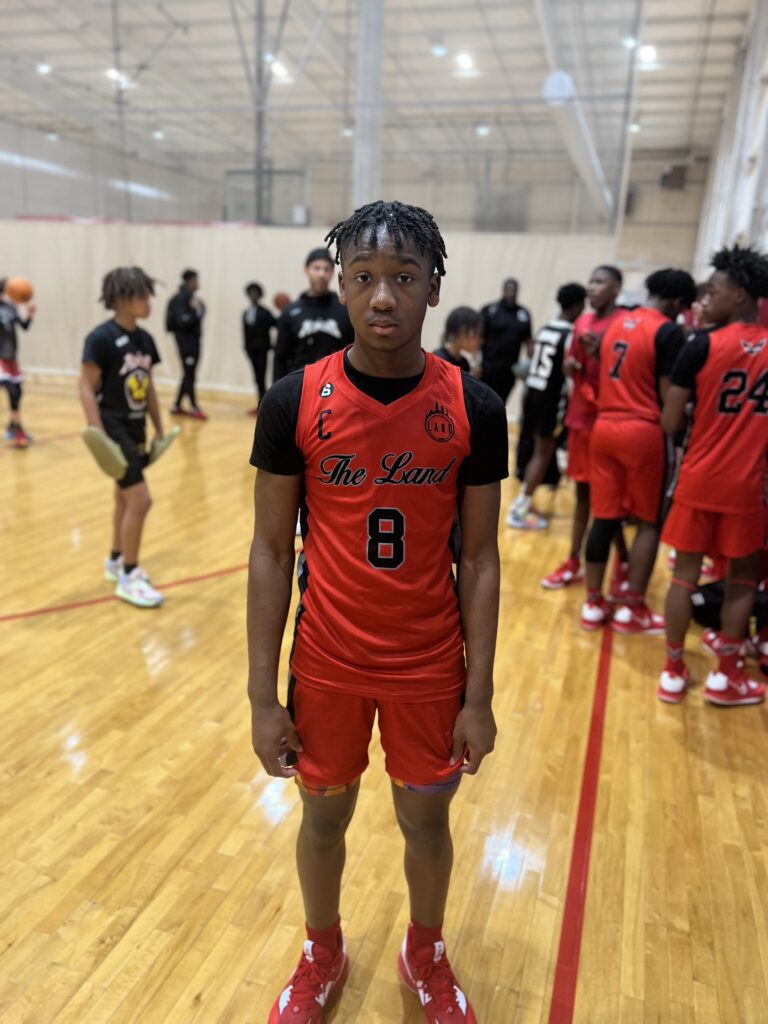 Kamari Trotter | Promise Elite | W
Trotter is an athletic workhorse that can do a little bit of everything on the floor. He's a two-way wing that takes pride in his defense. Trotter flourishes in the open court. He has elite leaping ability and should be slamming the ball in the basket sooner than later. Trotter has a good frame and exceptional feel for the game.