All-Star Weekend Prime Performers (Part 1)
NGS All Star Weekend Girls
The girls proved why The Next Generation Is Here during NGS All-Star Weekend. The competition between 7th and 8th graders kept the coaches and spectators fully invested in each and every game. Playing the best brings out the best in you. We were able to witness the future of Georgia girls basketball all in one gym. Good luck to every young lady that participated and we wish you all continued success throughout your hoops career.
---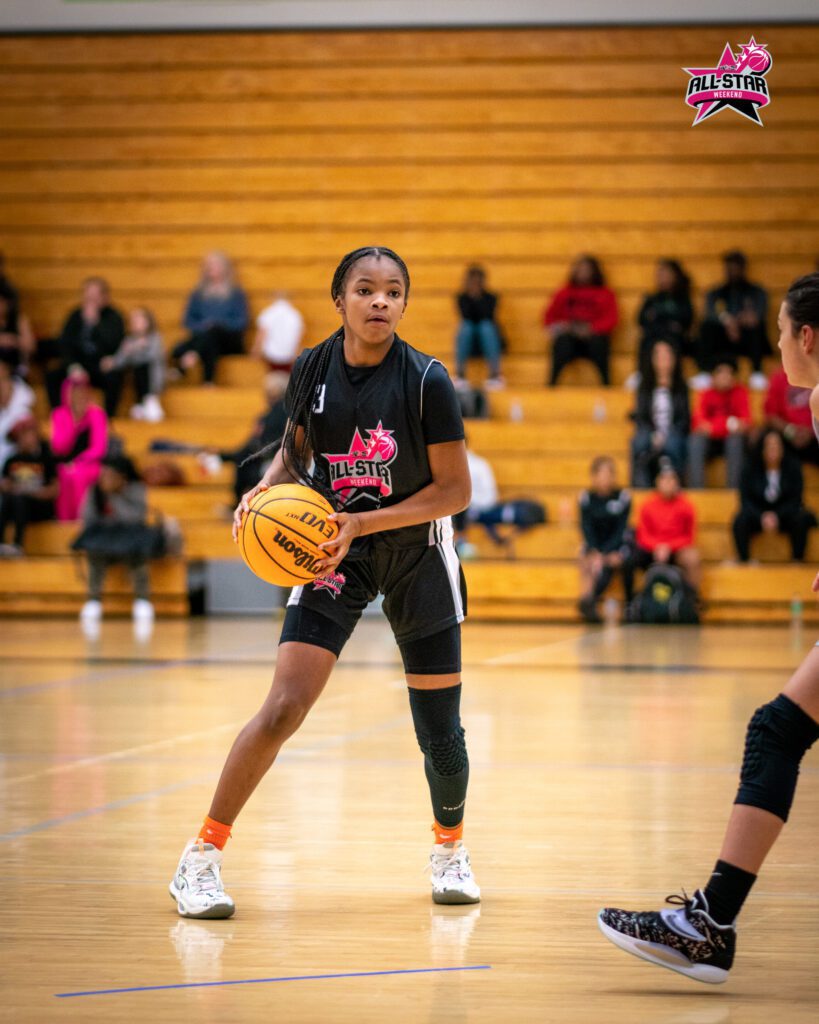 Morghan Reckley | Flat Rock | Fayette | 2028
Morghan Reckley is an all around player in just the 7th grade. Reckley may have been the best overall prospect in the Girls NGS All-Star Weekend. Her basketball IQ in conjunction with her adequate and shifty ball handling makes her an impossible 1-on-1 cover. Reckley broke defenses down throughout the entire day and forced teams to trap her try to get the ball out of her hands. She's so advanced that plays were made out of double teams. Reckley's journey is bound to be special. NGS Hoops will be along for the ride.
---
Scout Zeitlin | Piney Grove | Forsyth | 2027
Zeitlin is an instinctual combo guard that impacts the game in a variety of ways. It was incredibly tough to keep her out of the paint as she constantly looked for the most efficient scoring opportunity for her team. She made the correct plays in pivotal moments of each game her team played.
---
Tori Thompson | Lovinggood | Cobb | 2028
Thompson has a lengthy frame and can play multiple positions. She attacks the basket with purpose and finishes strong. Thompson proved to be a legit 2-way option for her team throughout each game she played in. She was consistent in making the right play and getting the timely stop
---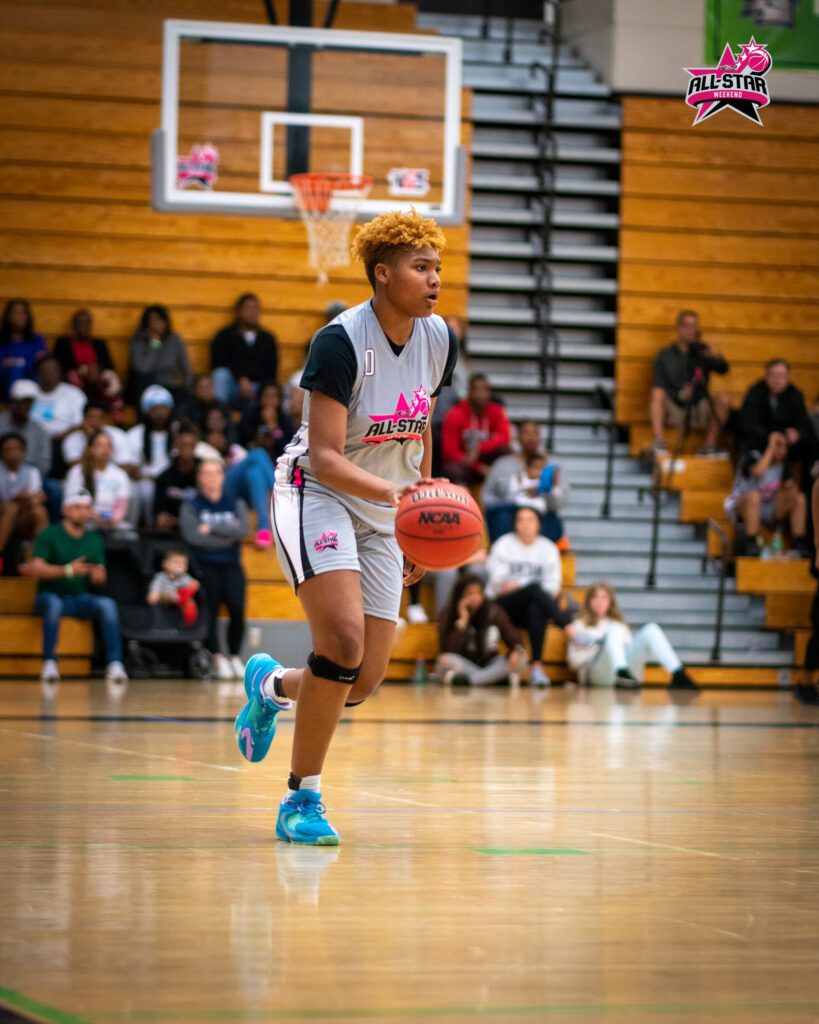 Aila Courtenay | St. Francis | Cobb | 2027 (MVP)
Aila Courtenay was the most dominant player on the court at all times during All-Star Weekend. Her dominance was in the paint and on the boards, both offensively and defensively. With her size and ability it wouldn't surprise me if she's a sought after middle school prospect for prep high schools. 
---
Ja'Nyrie Robinson | Dacula | Gwinnett | 2028
Robinson made it her duty to get her team out in transition and push the ball during All-Star Weekend. Her speedy ways allowed her to get to her spots and displayed the teardrop floater over bigger defenders. Although, getting out in the open floor is her strongest attribute, Robinson can function in the half court setting with her shifty ball handling.
---
Gracen Holbrook | North Forsyth | Forsyth | 2028
There's always room on the floor for a shooter. Holbrook showed off her dead eye shooting ability throughout the day. Her shot overall is pure; from the form, to the release, to the follow through. When Holbrook feet were set and she had a split second she made the defense pay. As she continues to develop her ball handling, her shooting will become more and more tough to stop.
---
Leah DeWitt | Marietta | Cobb | 2028
Leah DeWitt is a true long range shooter. Her jumper was on point and on target. She didn't settle for the three thought, due to her astute ball handling and ability to escape defenders that ran her off the line. DeWitt has a killer crossover that left defenders feet stuck in the mud. She's an enthralling prospect and I will keep our eye on her development.
---
Lierra Cousar | St. Francis | Cobb | 2028
When it comes to pure point guards Lierra Cousar is one of the best in the class of 2028. This young 7th grader prides herself on making her teammates better. Cousar was so energetic and driven to win she did whatever it took at All-Star Weekend. Cousar's led her team to a championship with with elite vision and locking up opposing teams guards. Cousar can score too, but her biggest impact is when she is facilitating on offense and spearheading the defense.
---
Maliyah Gilbert | Gardner Newman | Troup | 2027
Heading into high school, even as a freshman, Maliyah Gilbert will be a mismatch from her very first game of high school basketball. Lefties are typically tougher to defend. In addition, Gilbert has good size, she's powerful and extremely quick. Gilbert showed she can play multiple positions on both ends of the floor. Coach Shantavia Hart used Gilbert as a point-forward throughout All-Star Weekend and she thrived!
---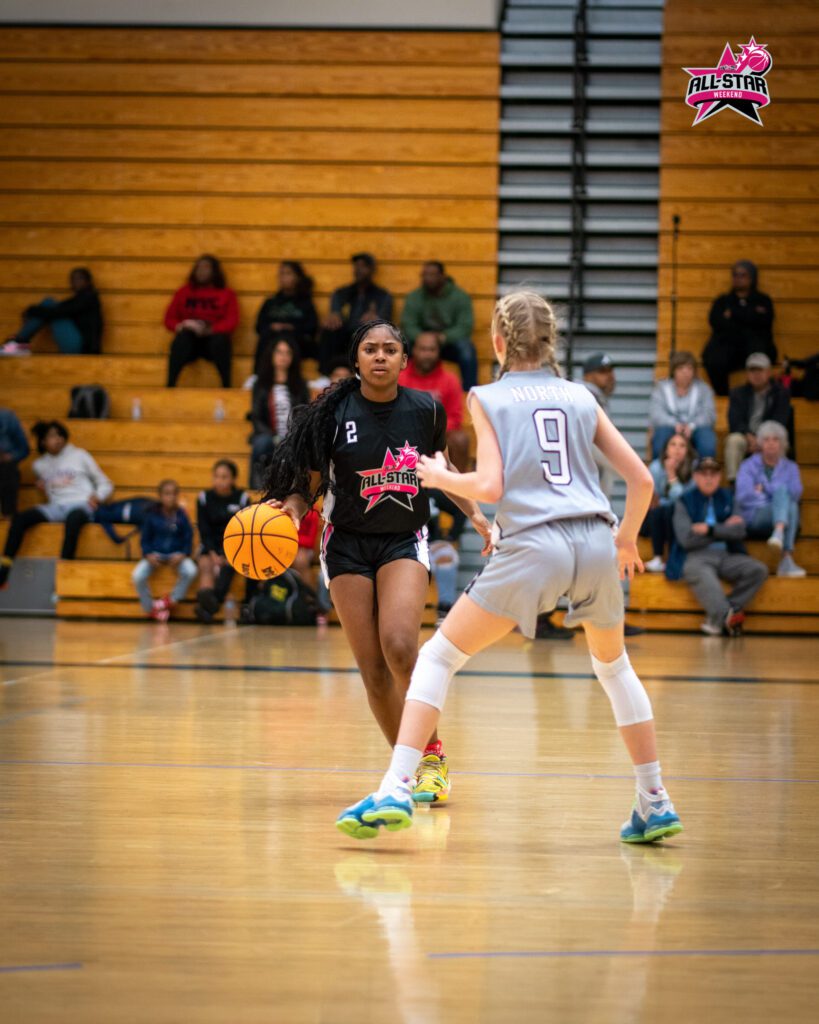 Madison Reckley | Flat Rock | Fayette | 2028
Madison Reckley showed off the art of the stop and pop. She made it rain from all over the floor. Her game is very well rounded as she displayed putting the ball on the deck to go along with hustling to make plays happen. Whenever a play seemed to be broke or there were loose balls, Reckley was there to make something out of nothing. Her presence was felt in a variety of ways.