Shaquan's LIVE Performers (Atlanta Hardwood Classic – High School)
NGS first live period event in Atlanta brought out some high school talent that coaches need to take notice.
---
Peter Moe | 6'9 | F | 2023 | TSF National (GA) Featured Photo
Moe is a physically built forward that showed off his inside footwork to go along with a nice soft touch around the basket to tip off the weekend. He continuously put smaller guys on his back, made receiving entry passes easy for his teammates and made sure to take his time before putting the ball on the floor. He used good ball fakes and made some good passes out of the post to open teammates when double teams appeared. In addition to Moe's inside presence, he showed his ability to knock down jump shots from outside the paint and behind the three point line as well.
---
DUNSTAN WEAVER | 6'1 | 2023 | On Geaux Elite (LA)
Weaver might've been one of the purest scorers in attendance at the Atlanta Hardwood Classic. Doing most of his damage from the mid-range area, he thrived really well when he was able to play at his pace and get to his spots which he did nonstop. He's a good isolation bucket getter that made turnaround fade-away jump shots and he did so smoothly. He offensive game alone helped his squad knock off a tough TSF National squad that looked unbeatable. Weaver would be a great have at the next level.
---
Donald Corker | 6'7 | 2023 | Born to Win (FL)
Corker is a 6'7 forward that added the length needed inside for Born To Win. His inside presence bothered both small guards and bigs inside with his long arms to block shots and his ability to recover for second chance blocks. Corker also rebounded the ball well on the defensive end and ran the floor hard every time to get easy transition buckets. He has great hands around the basket with a nice soft touch after receiving passes. Corker has the potential to be a solid defensive player with his length in size, mobility and lateral quickness to defend multiple positions.
---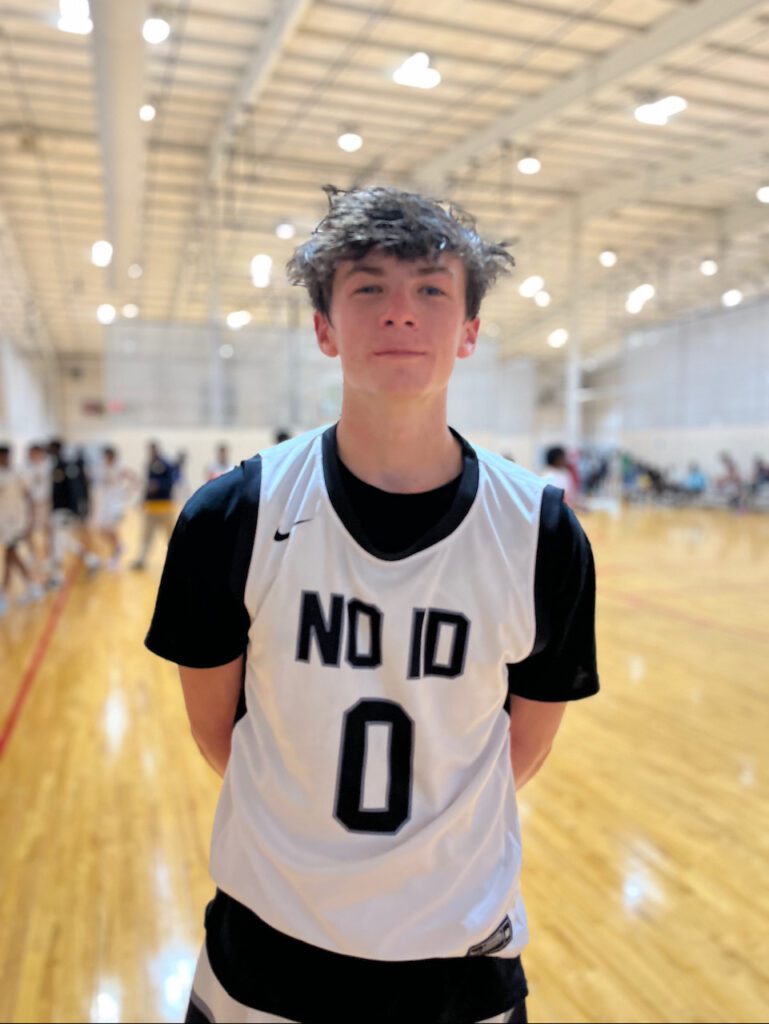 Byrd Carter | 6'1 | 2024 | NO ID (GA)
Carter showed his ability to be a true sniper from deep once his feet is set. He moves well without the ball, showed superb footwork when catching the ball on the move and he doesn't complicate the game. Carter also showed his ability to attack close outs and finish at the basket when needed. With a tighter handle and more confident handle, Byrd will immediately expand his game.
---
Loghan Downie | 6'5 | 2024 | BGH Tigons
Downie is 6'5 forward that showed his ability to score the ball from all three levels without a probably. To go along with his size, he also has a solid build that makes it tough to stop him if he elects to put the ball on the floor to attack close outs or if he's posting up. Downie looked really comfortable from all over the floor. He was efficient from three, got to the basket whenever he drove, punishes frail defenders inside and was also a solid passer as well. In addition to Downie's offensive game, he was also a solid post defender that walled up well and made vertical jumps to protect the basket.
---
Kentrell Fulton | 5'11 | 2023 | On Geaux Elite (LA)
Fulton was the one to make the combination of himself and Weaver a great 1-2 punch that TSF National had no answer for. The shifty guard caused havoc all game long just when TSF thought they were in a comfortable spot. He created separation for his outside jump shot all game long where he was proficient and when guys pressed up he used he great pace with a burst of speed to get to the basket where he finished well with either hand. Schools looking for a guard to have the keys should look no further than Fulton.
---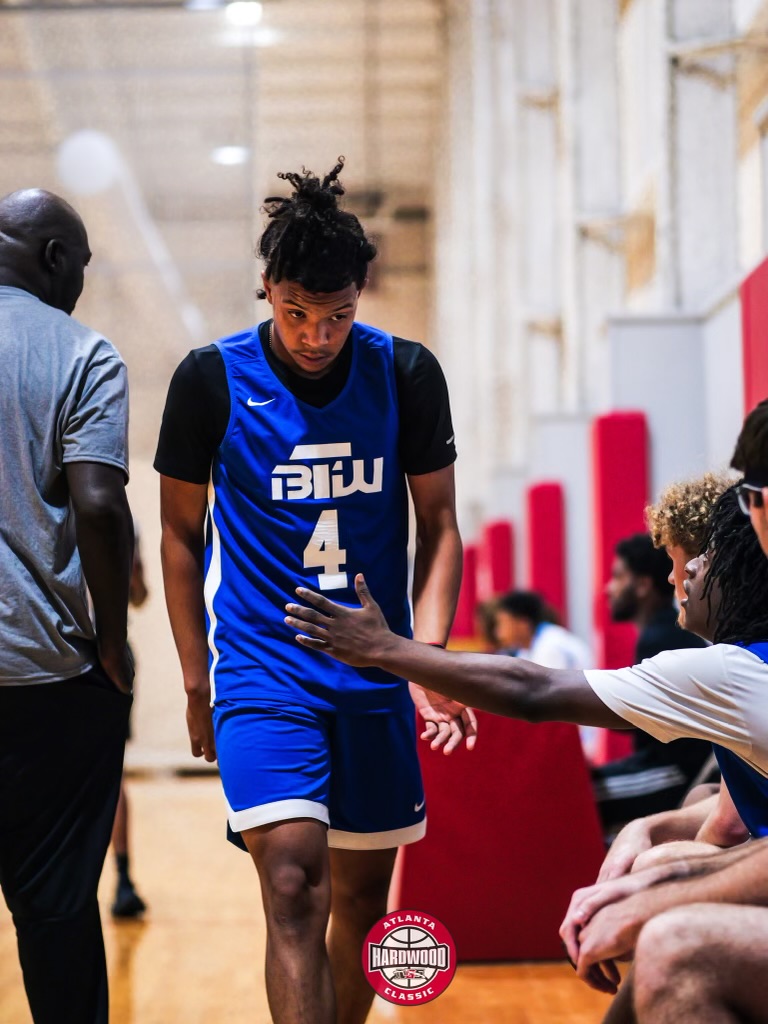 Nasir Williams | 6'1 | 2024 | Born to Win (FL)
When it comes to Williams, I like to think of guys such as a Josh Hart or PJ Tucker for instance. Williams is a player that will defend an opposing team's best player no matter their size, bang inside for rebounds, finish strong inside as if he's taller than he actually is and also make you pay on the offensive end. Offensively, Williams did an outstanding job of gaining several offensive rebounds and finishing inside or making a good decision to kick the ball out. Williams was very solid in the mid-range area with his pull-up foul like extended and his nice soft touch floater. Defensively, as mentioned he did a good job of making life tough for some bigs inside and showed a ton of fight at 6'1. He brings the toughness that college coaches love to have.
---
Caden Johnson | 6'1 | 2024 | BGH Tigons
When it came down to making clutch plays in a tight game, Johnson was that guy. From the defensive end to the offensive end. Johnson was able to force guards into rushed possessions with his hounding on-ball defense, quick hands to get steals and his will to get on the floor for loose ball opportunities. His defensive athleticism when challenging shots at the rims also translated well to the offensive end where he made some tough, heavily contested lay-ups. His overall energy capped of a solid 73-71 victory against a tough Born To Win squad.
---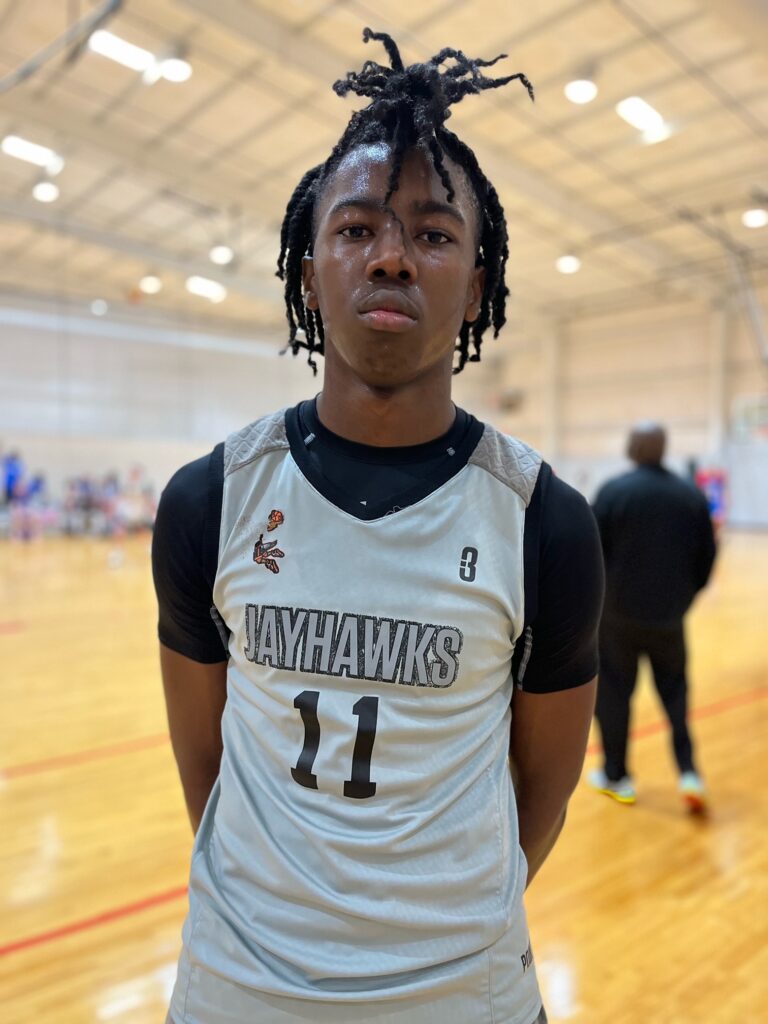 Nile King | 6'4 | 2024 | Georgia Jayhawks
King was one of the most impressive wings of the weekend with his sneaky ball handling moves that he utilized to break down big having to step out and guard him. The southpaw confused most with his right to left crossover before getting downhill and finishing inside with his strong hand. King had a ton of and ones with his aggressiveness when attacking and looked to often finish above the rim when the lane was clear. He has a quick leap around the basket and will open up his driving game more with a consistent and confident mid-range jump shot when defenders start to back off from his speed. Very solid prospect in the class of 2024.
---
Jaki Bell | 6'0 | 2024 | Metro Elite
Bell is a very strong combo guard that showed his aggressiveness on both sides of the ball. Offensively, Bell put a ton of pressure on defenders with his strong attacking skills. He used combo moves to create space before absorbing contact and finishing at the rim with either hand, drew a ton of attention before making good reads and he was also a reliable shooter off the bounce as well. Defensively, Bell got up in his opponents, turned them on defense instead of allowing them to turn him and made sure his pressure was relentless. In one game alone I watched Bell steal the ball from a single player by being aggressive and honest during defensive possessions.
---
Jayden Ellis | 5'8 | 2025 | Team Next Up
Ellis was one of a few kids that I watched play with flare while being under control at the same time. The 5'8 guard flashed his ability to break down guards off the bounce with limited moves, good speed to get downhill, athleticism to jump with guys challenging his shot, and body control to finish in traffic. With his solid body frame it made it tough for guys to steal the ball from him or block his shot due to his strength to hold guys off or take the contact given in traffic. Ellis also showed he could knock down shots off the bounce or off the the catch.
---
Jakari Byrd | 6'4 | 2025 | Cam Sports South (GA)
Byrd immediately caught my attention just by doing everything it looked like his coach asked of him. He boxed out hard every game, rebounded the ball well, got the ball to his guards, finished lay-ups inside and he took a ton of charges for his team. He's just that type of player that's willing to put his body on the line for his team's success. Byrd also posts up hard, finish around the rim well and doesn't force up shots in traffic. In one game of action Byrd was able to take three charges for his team with one being a very big one that basically sealed the game for his team. He willingness to do the small things like that will attract coaches in the near future.
---
Christopher Anderson | 5'8 | 2026 | Georgia Achievers Academy
Anderson was one of the best point guards in attendance. His ability to run a team and show true leadership helped lead his team to a very solid victory that wrapped up the Atlanta Hardwood Classic. He's patient when running his team's sets, he has a tight handle to keep guys honest with good speed and he's a good passer that reads the floor well. Anderson always has his head up to make accurate passes and he's also a very reliable scorer. There was times where he could score multiple possessions in a row but would make an extra pass which will also be a good read. Must have PG in the 2026 class.
---
Tabari Moulder | 6'2" | 2026 | Dawgs Elite
Moulder was the dirty work guy for his team and showed no complaints on being just that guy. He fights for loose ball opportunities, defensive and offensive rebounds and he finishes well inside with his strong body frame and athleticism. The 6'2 forward kept a lot of guys off the glass with his good strength to box out or hold guys off for rebounds. With Moulder's aggressiveness if he adds a nice soft touch from the mid-range and some solid on ball moves he'll instantly make his Dawgs Elite squad much more improved. His energy and effort gives him a ton of second chance points.