Shaquan's LIVE Performers (Atlanta Hardwood Classic – Middle School)
---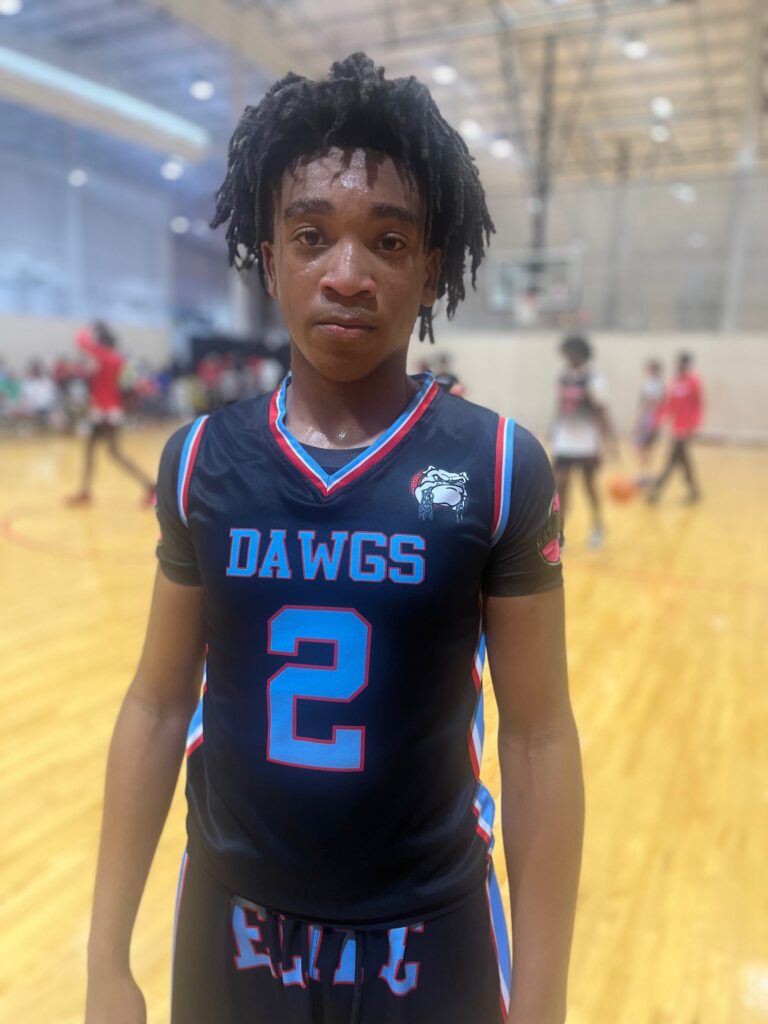 EJ Giles |5'9 | 2027 Dawgs Elite (GA)
Giles is a southpaw guard that showed his ability to knock down shots off the bounce or off the catch. Although Giles was more reliable off the catch, he knocked down a ton of shots off the bounce and did so taking high percentage shots. He was proficient from three and wasn't shy of putting the ball on the floor to make a play. He has a tight handle, good court vision and accurate passing skills to go along with that. Giles play at his own speed, doesn't force any action, and looks to get his teammates involved. Very unselfish player that can score.
---
Winston Steinberger | 6'0 | 2027 Redline Elite (GA)
Steinberger is a good complimentary shooter to go along with both Elzey and Green. He has great footwork to knock down shots coming off screens with a nice looking release. Redline Elite's offense is setup for guys like Steinberger to thrive with constant movements to get open looks for their shot or to drive. He made some strong drives to the basket and showed he's capable of finishing in traffic with confidence and a soft touch to back it up. With a much tighter handle to often create for himself Steinberger would cause major problems.
---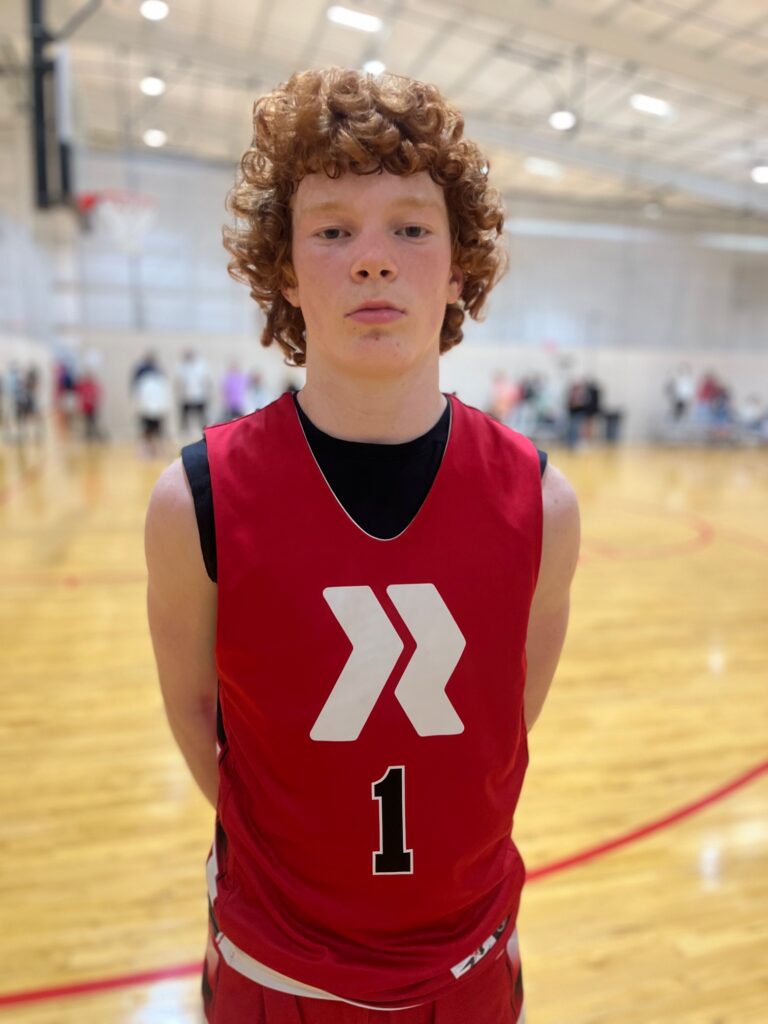 Cooper Elzey | G | 2027 Redline Elite (GA)
Elzey has a really calm game that made it tough to rattle him in any kind of way. The combo guard has a tight handle that he used to get to his spots on the court. He made strong drives to the basket where he utilized his sweet floater off both one or two feet, knocked down jump shots from all over the floor off the bounce and off the catch and did so efficiently. One thing that stood out the most was Elzey's defensive instincts that led to several deflections and steals all weekend which turned into easy points on the offensive end. Interesting to see the growth of Elzey as he transitions to high school.
---
Marcus Green | G | 2027 Redline Elite (GA)
Green had it going from deep in his first game of action Friday night at the Next Gen Live. His ability to bury three from the outside opened up the lane for his teammates such as Elzey. Green moved really well without the ball and showed significant footwork while being able to get quality looks from three. With the pressure Elzey put on defenders it easily caused defenders to collapse leaving shooters like Green open making them pay. Green also showed his unique athleticism in the open floor and allowed his defense to be another option to get on board.
---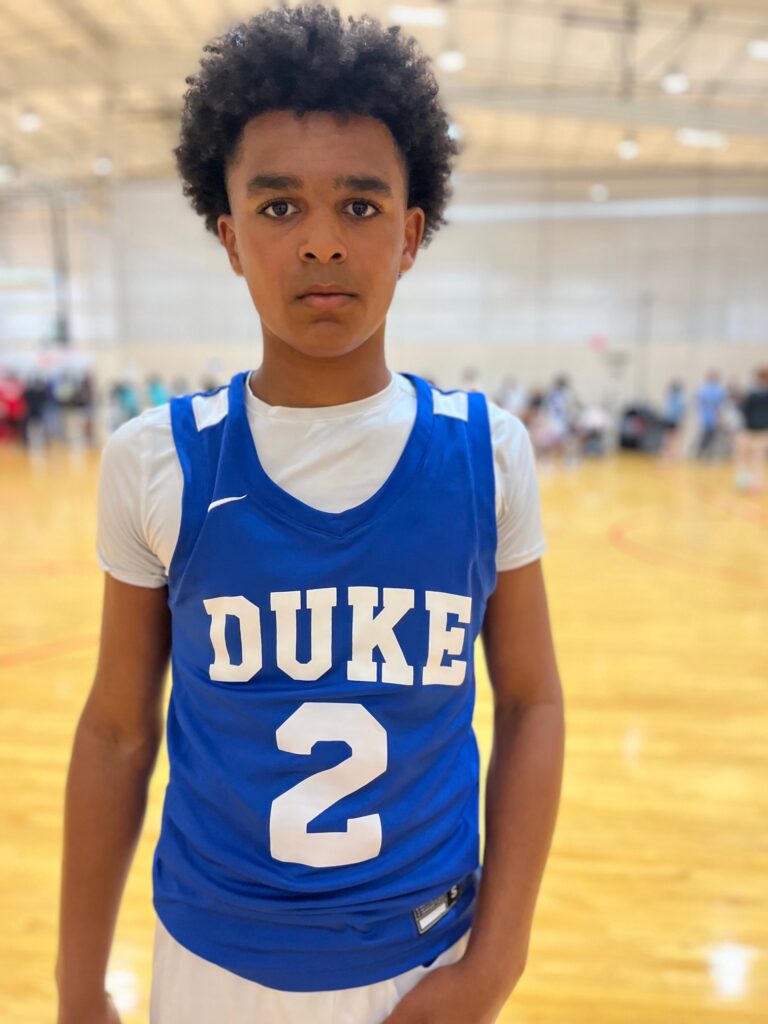 Trace Hawkins | 5'9 | 2028 Duke (GA)
Hawkins has such a really good feel for the game and he plays well under control. The 5'9 guard has a tight handle that he uses to protect the ball and create space to attack his defender or shoot the basketball. Hawkins made some very strong drives to the basket where he finished in traffic and drew a ton of attention to kick to his shooters. Hawkins also used his body well to get to his spots and made not only his job easy but his teammates as well. His ability to run a team and get his buckets was very vital for his team's success.
Cadien Hudson | 6'2 | 2028 Duke (GA)
Hudson is clearly an evolving prospect in the making. He understands the game on both sides of the ball and leaves his all out on the court. Offensively, the forward has great hands to receive passes, his finished strong inside in traffic and did a good job of fighting for offensive rebounds. Defensively, Hudson did a good job of protecting the paint for the most part with his presence. His shot blocking abilities seem to be sharpening up but he did a good job at contesting shots. Hudson has the potential to turn into a solid two-way prospect.
---
Chadon Woodley | 5'10 | 2028 Duke (GA)
Woodley had himself a couple of impressive outings at the Atlanta Hardwood Classic. The southpaw guard has really long arms that he used to finish around the basket with his slithery finishing ability. Woodley is very crafty around the rim and made it tough for guys to block his shot and alter it in a way he'd be uncomfortable. Woodley was also a knock down shooter from the outside with great arc on his shot and a smooth follow through. He also showed his ability to facilitate in the open floor as well making his teammates job easy.
---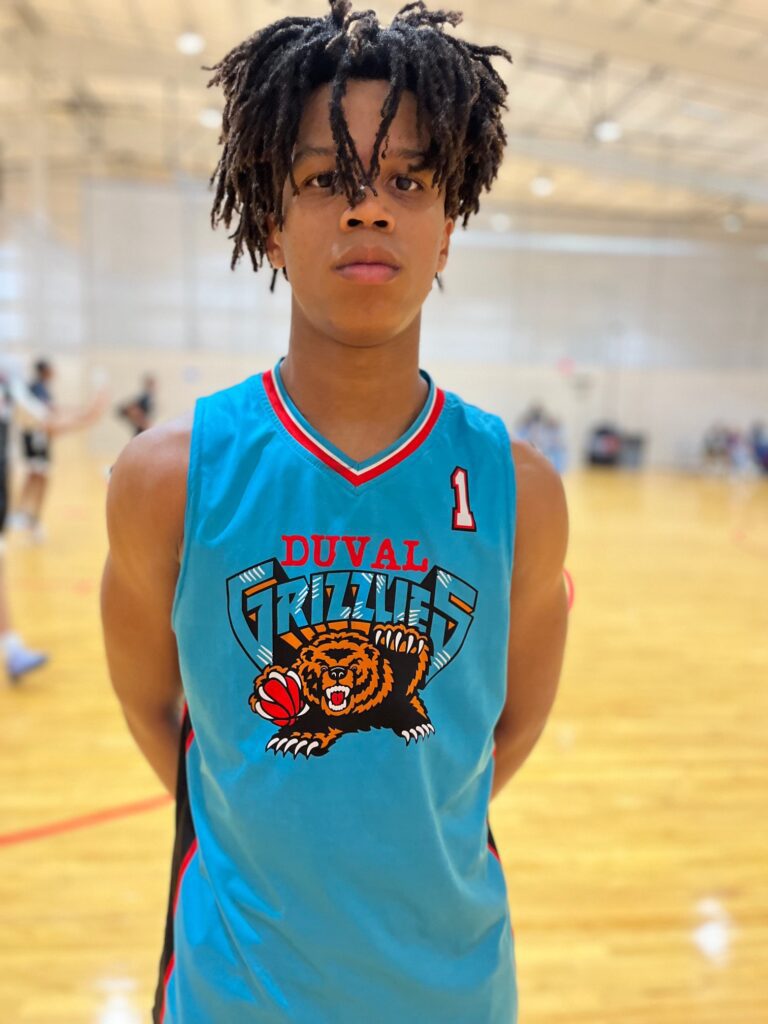 Gavin Youmans | 6'0 | 2028 Duval Grizzlies (FL)
Youmans has good size on him at the guard position as a 7th grader. He used his size to punish smaller guard and slower bigs that stepped out to defend him. Youmans was able to use 3 to 4 dribble moves to break guys down getting downhill or creating space for a jump shot. His outside shooting touch opened up driving lanes for him to be able to find his teammates cutting or spotting up for jump shots. At his size, he required a lot of attention to be slowed down. Seeing double teams and having good success with his ability to see over guys. Youmans completely controlled each game for his team.
---
Keyon Jackson | 5'8 | 2028 Duval Grizzlies (FL)
Jackson was a solid shooter on the floor that was at his best in the open floor. He flashed his ability to fill the lanes in order to finish layups on the break. Jackson made sure his team capitalized on breaks to their advantage by going up strong himself or making an extra pass for an easier finish. Jackson in the half court setting was also a problem. He shot the ball really well off the catch and showed he understands a good shot from a bad shot. Jackson's shot making ability and unselfishness made playing with him easier for his teammates.
---
Jalil Hill | 6'6 | 2028 Duval Grizzlies (FL)
Hill is another young prospect that was in attendance at the Atlanta Hardwood Classic showing that while he's still putting his game together he can be affective in many ways. The 6'6 forward showed his versatility on both sides of the ball. Offensively, he ran the floor well, showed great hands around the basket, and finished some strong layups inside. Defensively, Hill flashed his ability to move quick laterally, he's quick when getting off his feet to block shots or alter them, and he was defensively aware of small rotations to help teammates. Hill has a tremendous upside if he keeps on getting better.
---
Cayman Washington | 5'10 | 2029 Louisiana Pressure
Washington is a southpaw guard that has really good size that he used to not only get by his opponents but to finish over them once he got to the rim. He didn't waste any time getting downhill, finishing strong inside in traffic and through contact with either hand. With the ball in his hands pretty often he was able to show his playmaking ability and his ability to create space for jump shots. Defensively, Washington was also punishing smaller guys trying to get off their floaters or layups. His shot blocking timing was on full display as he timed shots perfectly to send them the other way. His overall strength and size put him at an advantage against most opponents.
---
Dmaurion Abbott | 5'4 | 2029 Louisiana Pressure
Abbott is a diminutive guard that has a very calm demeanor when handling the rock. He knocked down some timely shots in the championship game for his team. Abbott showed some pretty good footwork at his age and moved well without the ball when his teammates penetrated giving them an option to pass the ball. He also got into the paint and used his reliable floater or made some good reads to find his teammates for easy buckets. Defensively, Abbott was also an on-ball pest that did a good job of getting deflections and steals.
---
Aubrey Bush | 4'11 | 2030 We Get Buckets (TN)
Bush wasn't just a girl playing with the boys. Bush showed that she could hold her own and was a big part of her team getting to the championship. She handled the ball with such confidence to go along with a shifty handle. Bush go to the basket at will and used a bag of gathers to finish in traffic. She also knocked down open jump shots off the catch and off the bounce making it look easy. Bush's overall toughness was on full display and she most certainly left her mark at the Atlanta Hardwood Classic.