Bilal's LIVE Performers (Memphis Hardwood Classic – Part 2)
The first live period of the year was sensational. Each high school division had players competing with a purpose. The feedback from the college coaches that tuned into this event was positive. I was pleased with the ball movement, talking on defense, encouragement between teammates and the well-rounded skill set exhibited. These are the moments to showcase all that work you put in when nobody is watching.
---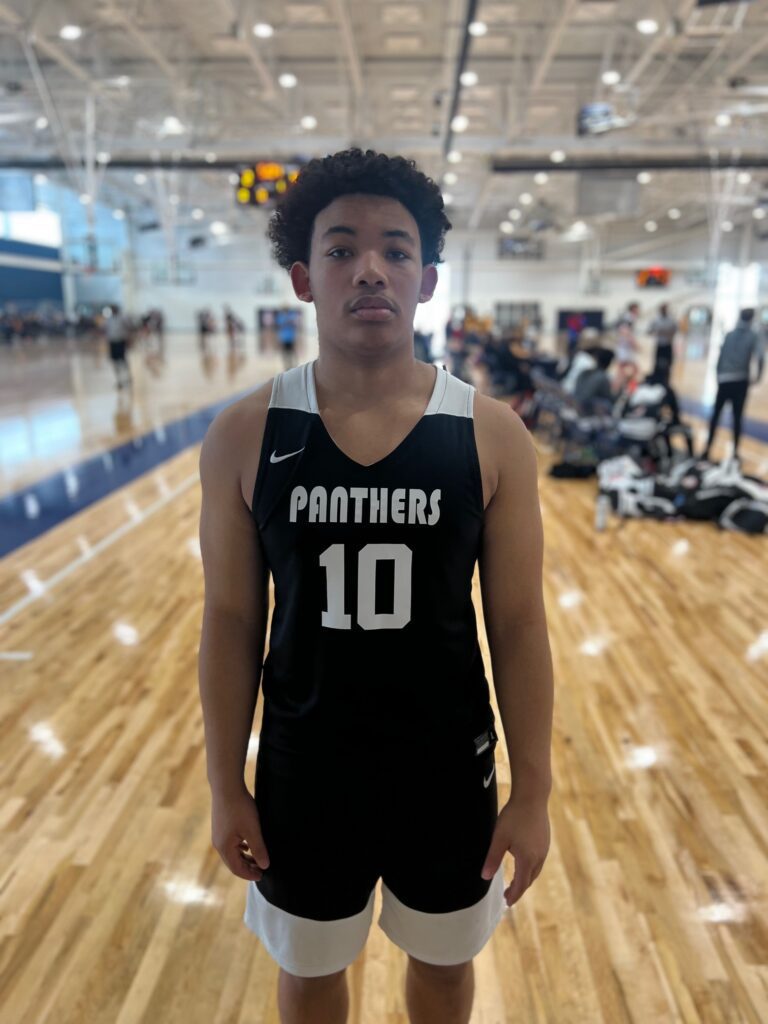 Jojo Lyles | 6'0" | TN Panthers | 2024
Lyles is a big agile guard that utilizes his body and smooth ball handling to get to his spots. I didn't see anyone stop Lyles from where he was trying to get to on the floor. He was relentless in getting to the basket. The amount of paint touches Lyles got was a key element in opening the game up for his shooters. Overall he put immense pressure on the defense with his swift attacks downhill and quick decisions. Good qualities for the next level.
---
AJ Petway | 6'1" | TN Panthers | 2024
Petway's ability to create shots gives his team all the confidence in allowing Petway to lead the offense and make the right play. Whether he is creating for himself or setting up teammates, Petway has a knack for getting good looks at the basket. Not to mention he is a tough shot maker. He has an uncanny feel for the game. His understanding of how important quality shots are is important. He consistently hit the mid-range jumper, which was another highlight in his game.
---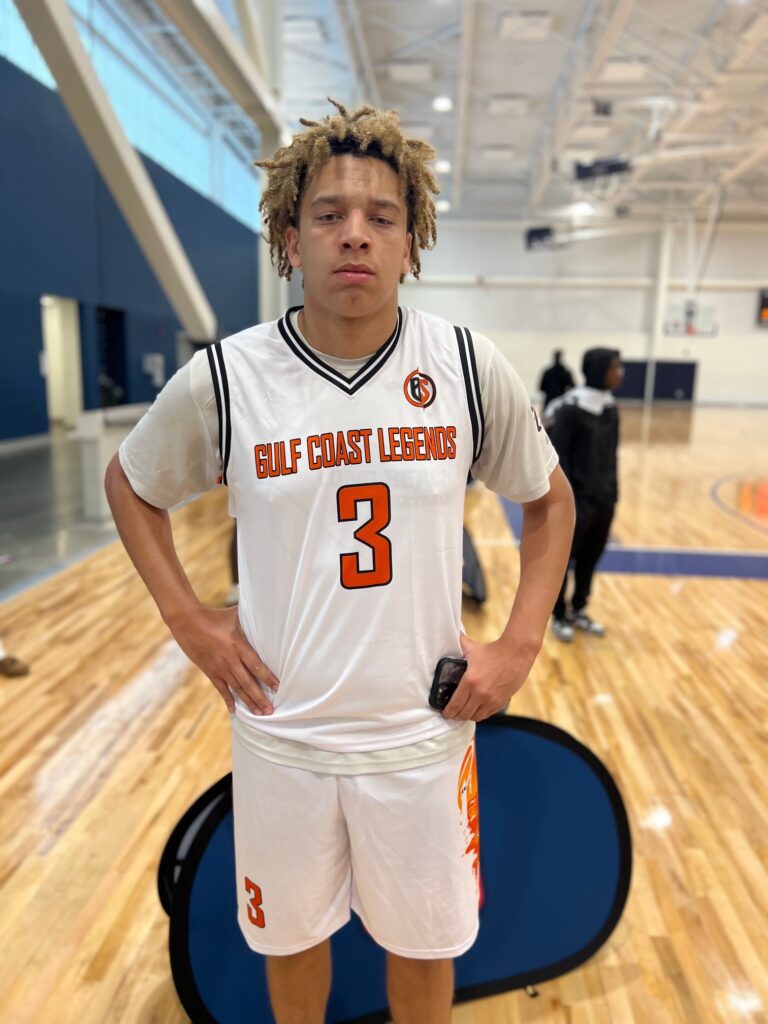 Devin Davis | 6'6" | Gulf Coast Legends | 2024
With his sturdy base and solid passing skills, Davis is not one dimensional. He looks to set up teammates. Davis understands how to shield off defenders by using his body to be able to finish strong at the rim. He has a very soft touch around the basket. Look for Davis recruitment to heat up this summer.
---
Isaac Hosman | 6'0" | Team 4:13 | 2024
Hosman is an extended coach on the floor. He has an extremely fundamentally sound game. The 6'0" guard, class of 2024 stood out as one of the best combos at the Memphis Hardwood Classic. He's a true triple threat. The prospect out of Illinois displayed his total package.
---
Emarion Hinton | 6'3" | SB Fitness | 2024
Hinton is strong as an Ox. He plays with will and determination on both ends of the floor. Hinton had a couple monstrous slams that put a stamp on a those games. He took the challenge of defending 1-5, switching pick and rolls, guarding the post and staying in front of guards on the perimeter. Hinton is a player coaches love.
---
Romelo Joseph | 6'1" | 6th Man | 2024
Joseph looked completely in command of every player he was matched up against. His dazzling ball handling, smooth shooting and on ball defensive pressure was incredible. Joseph can play the 1 or the 2 and depending on the matchup he can play the 3. He's a very resourceful prospect.
---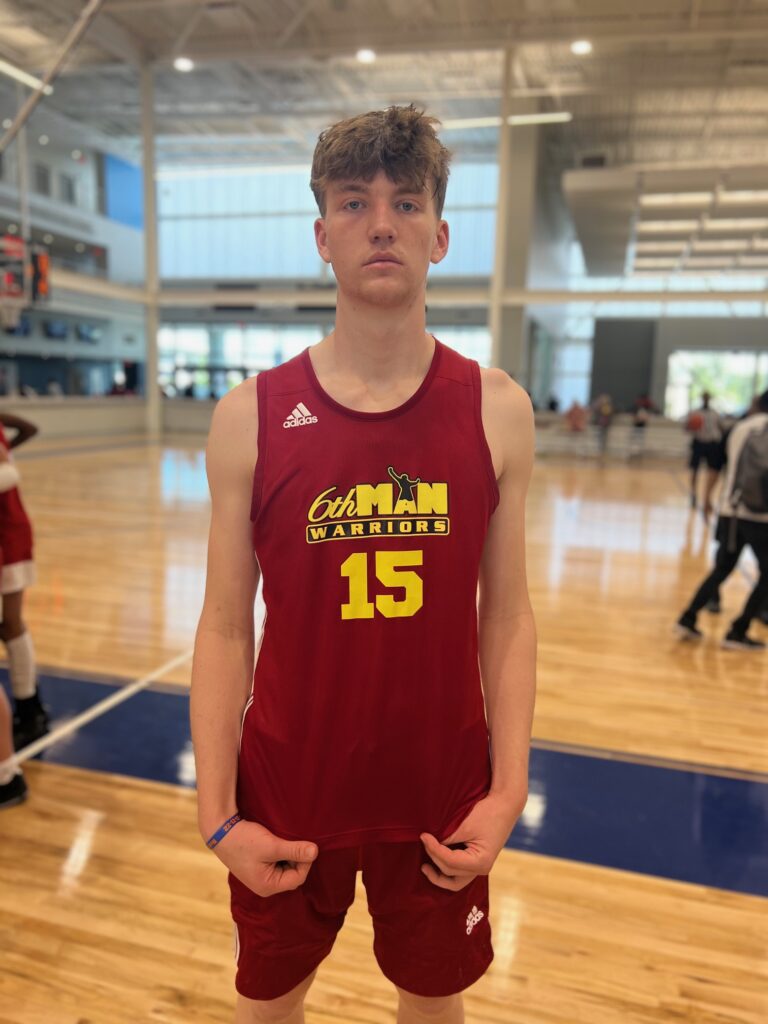 Clayton Blackledge | 6'9" | 6th Man | 2024
Blackledge covers a ton of ground from the low to high post. He has a lengthy wingspan and alters shots without excessively fouling. Blackledge is a solid screen that keeps his hands high when rolling to the basket. He is definitely a big I would take a close look into.
---
Charles Davis | 6'6" | 6th Man | 2024
Davis adapts well to what the defense is throwing at him. Playing alongside another big, Davis roams the baseline and foul line to get his offensive opportunities. He plays strong inside the post and can dish it out of the double team too. Davis has solid footwork that he used to get to his spots throughout the Memphis Hardwood Classic.