Bilal's Prime Performers (Rock City Classic – Part 3)
Rock City Classic was by far the most fierce, aggressive and zealous tournament of the travel season. Players dove on the floor for loose balls, played through contact without complaints and most importantly backed up the trash talk with their game. It was great to see the talent in North Carolina blended with other parts of the country. The talent gets better and better with each NGS event.
---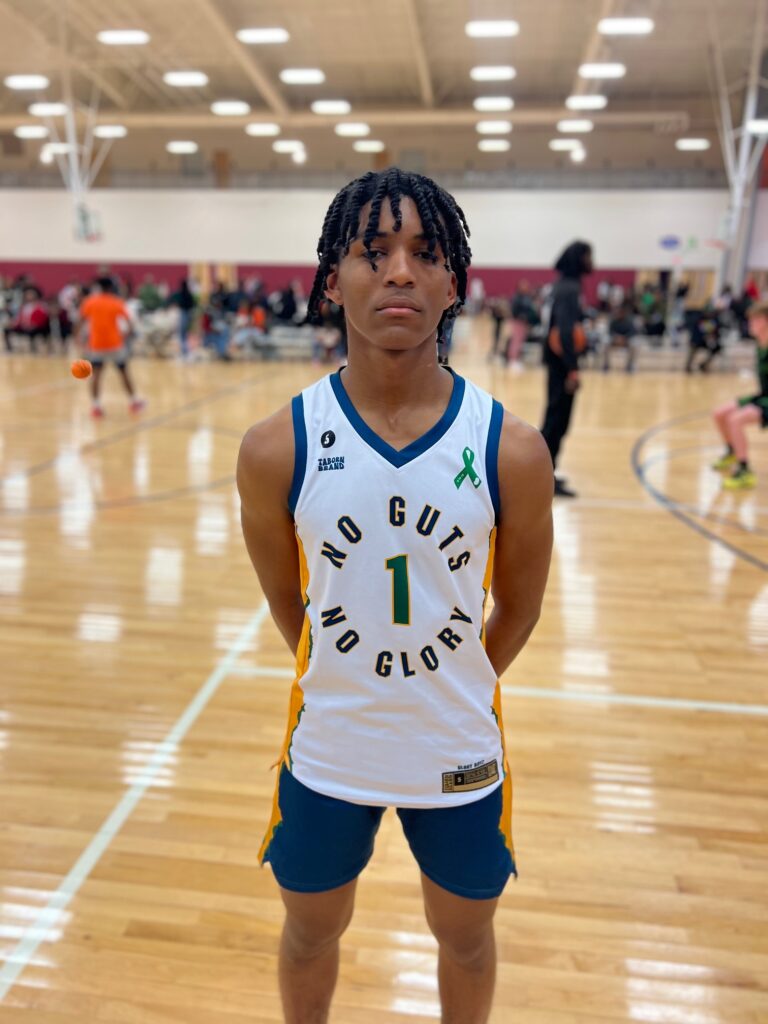 Jeremiah Henson | 6'0" | No Guts No Glory | 2025
Henson had the guts to take big shots and the skill to make them. His name has been buzzing around North Carolina early in the travel season. Henson followed up a mediocre game with a spectacular performance. He's a player that learns from his mistakes. Very unselfish and a high IQ lead guard.
---
Rassell Young | 6'1" | Garner Road | 2026
Normally at Young's age the maturation process for lead guards is just developing when it comes to guiding your team and being an actual leader.  Young is defying the odds. His game is so authentic and sophisticated it was tough for teams to figure him out on the fly. His polished skill set helped Garner Road win the 10th grade Gold Championship. Young has the ability to be in the upper-echelon of guards in the 2026 class. 
---
Adonis Brown | 6'0" | ATL Strikers | 2026
Brown has a fluid midrange game which was his go to anytime his team needed a quality bucket. Whether Brown shot a straight up jumper or fadeaway, he had the confidence to take midrange jumpers from all over the floor. Brown also displayed is outright athleticism and skill to defend multiple positions.
---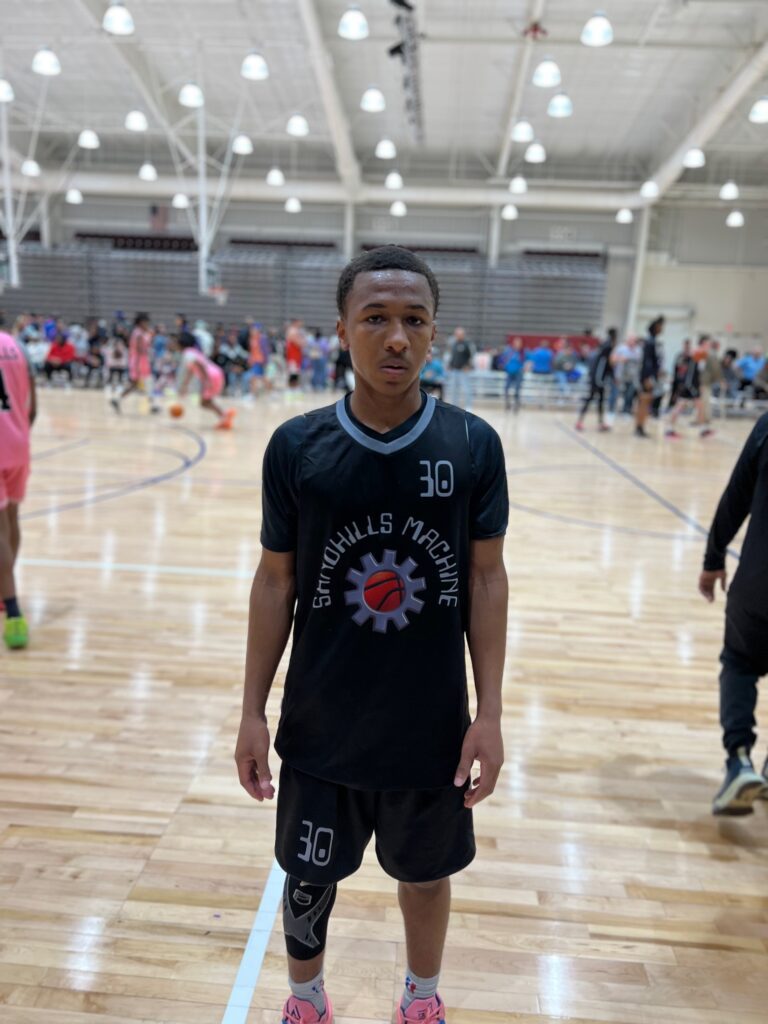 Darius Breeden | 5'5" | Sandhills Machine | 2026
Breeden's silky smooth scoring was a true sight to see. He was able to get into the seams of the defense and create instant offense for Sandhills Machine. Defenses looked to key in on Breeden, but his moves are so simple yet advanced that he couldn't be stopped. He's one of those diminutive guards that coaches will cringe to prepare for. There's nowhere on the floor he can't get to or score from. 
---
Josiah Jacobs | 6'2" | Sandhills Machine | 2026
Jacobs is your pure stretch 4. He fits that mold perfectly, with his range and soft touch. The guards on Sandhills Machine ran the pick and pop to perfection with Jacobs. What makes him even more of a tough cover is that he's a southpaw and operates from both sides of the floor. In addition to his shooting, Jacobs can work the low post and hits the glass hard.
---
Drew Lucas | 6'2" | Team Trezz | 2026
Lucas was a top shooter at the Rock City Classic. He has a high release on his jumper and gets it off quickly, which makes it hard to contest. Lucas has the mechanics to knock down the midrange jumper if he's ran off the three point line. His shooting overall was steady. 
---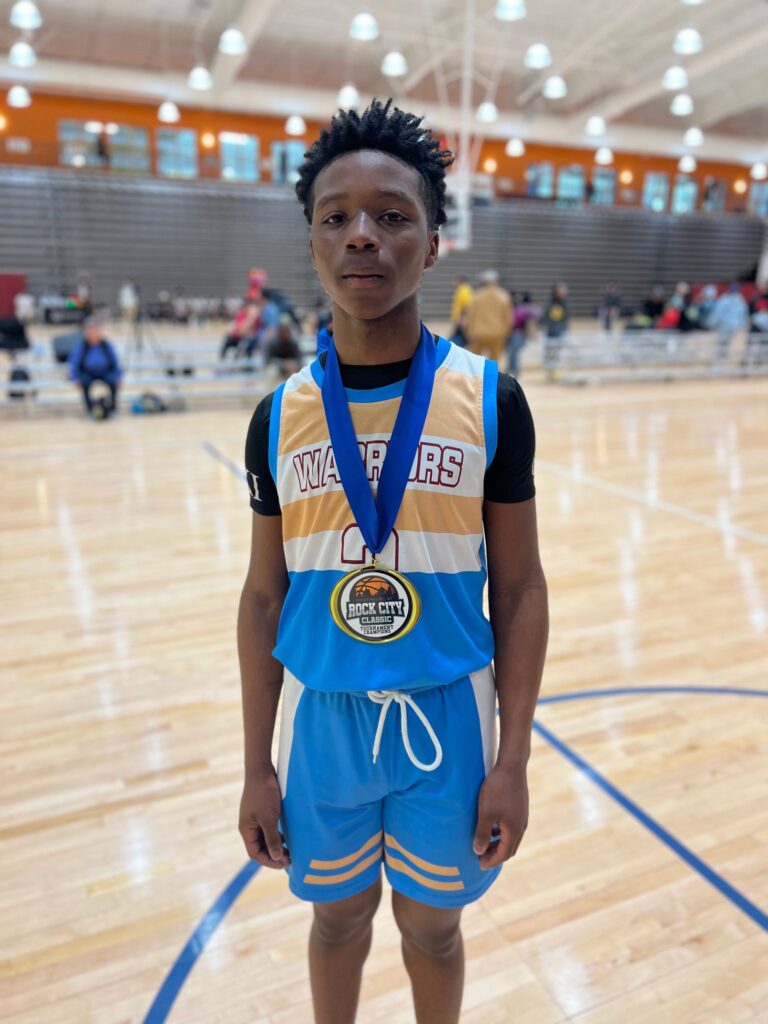 Jamarion Washington | 5'10" | 7th Nation Warriors | 2027
Washington's hustle and next play mentality was huge in the 8th grade Gold Championship at the Rock City Classic. If teammates missed shots or turned it over he was the first one back on defense to get stops. He never got too high or too low. He stayed level headed scored within the flow of the offense and led 7th Nation Warriors to a championship.
---
Tyler Pridgen | 5'5" | Carolina Swarm | 2028
Pridgen plays the game the right way at the lead guard position. Always making the extra pass and taking the open shot. Pridgen didn't force the issue even when his team faced adversity. The bounce in Pridgen's step allowed him to get to the basket and finish through contact. With Pridgen's poise, Carolina Swarm will depend heavily on his leadership and rightfully so. 
---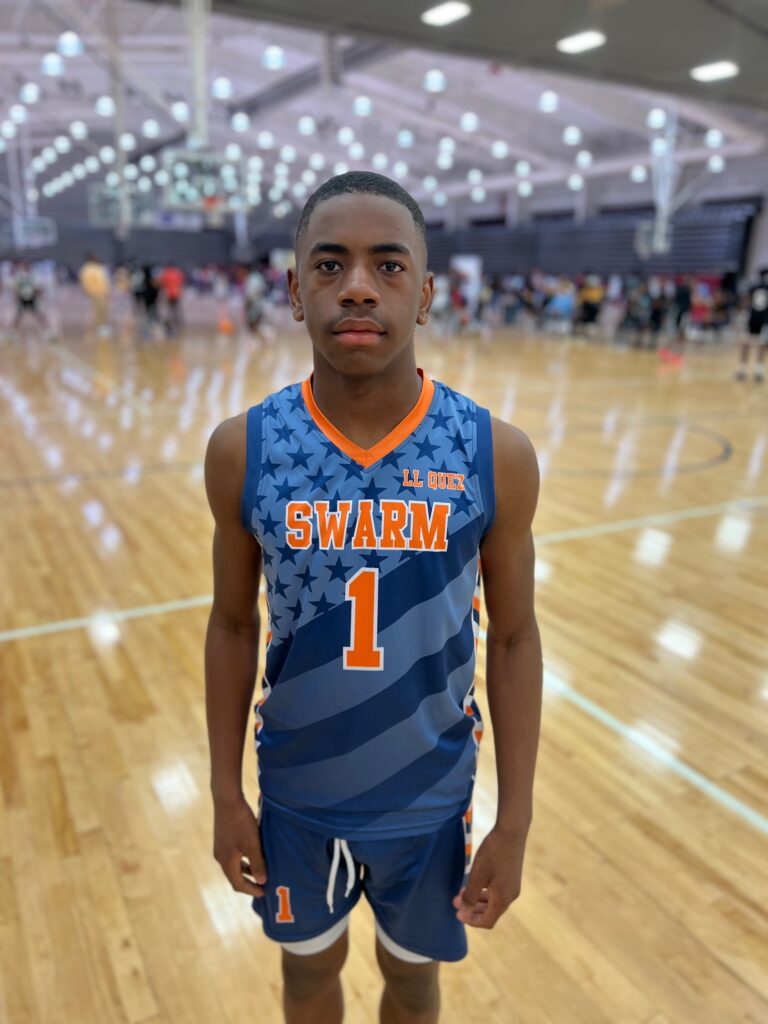 Jojo Watson | 5'6" | Carolina Swarm | 2028
Watson showed flashes of his scoring abilities. He has an athletic build and pure hooper instincts. Watson can develop into a true triple threat. His length and quickness was tough to deal with for opposing players. Looking for Watson to be a superb two-way guard as his game advances. 
---
Stonewall Greene | 5'10" | Fear Fam | 2028
Greene earned himself a solid look from the scouts in attendance. His precision from three point range was remarkable. He opened up games for his team with his scoring when things got tight. Greene kept things simple which led to his accuracy. He's one of their go to players when a bucket is needed.
---
Jabril Smith | Fear Fam | 2028
Smith's versatility will take the Fear Fam team very far. He defended a number of positions and showed flashes of being a triple threat player. Smith is a prospect that is not done growing and seamlessly is developing at a high rate.