Bilal's Prime Performers (Rumble In The Peachstate – Part 2)
The Rumble In The Peachstate lived up to the hype. I was taken away by how ecstatic teams were that advanced and by how devastated teams were that took Ls. This is the premier southeast event for the travel basketball season and it showed in the play, the coaching, the officiating and the cheering. The Rumble is one of a kind.
---
Yahines Maxwell | 6'0" | AE5 | 2027
Being able to allow the game to come to you is something coaches would be happy not to teach. Patience; which is something Maxwell has a lot of. Sometimes too much because he can flat out score the basketball. He has one of the best jump shots in the class of 2027 regardless of region. His mechanics are developed. He can be one of the best shooters in high school basketball over the next 4 years.
---
Lucai Anderson | 6'0" | JSmoove Celtics | 2027
Anderson plays the game at his own pace and is tough to speed up. His mid-range jumper is so pure. Anderson's game is efficient in its entirety. He always makes the extra pass or takes the shot that's given to him. He's a pleasure to watch because he has such an amazing feel for the game. With a growth spurt on the horizon, Anderson could be following in his older brother, Christian Anderson's footsteps and become a high major prospect.
---
Nasir Anderson | JSmoove Celtics | 2027
Anderson is a special talent. His feel for the game of basketball is so advanced, it looks easy for him playing against other 8th graders. He was always one step ahead at the Rumble In The Peachstate. Anderson knew when to speed the game up and when to slow it down. He executed perfectly. Constantly knew his personnel and scoped out mismatches for his teams advantage. Anderson should be getting big minutes on a varsity ball club.
---
Cameron Pritchett | 6'4" | Game Elite | 2027
Pritchett had a nice outing in the 8th grade championship to put Game Elite over the top. His soft touch around the basket allowed him to rack up points in bunches. Pritchett has a solid frame, good length and solid footwork. His lateral quickness and active hands allowed him to switch on perimeter players and contain them. His future is bright.
---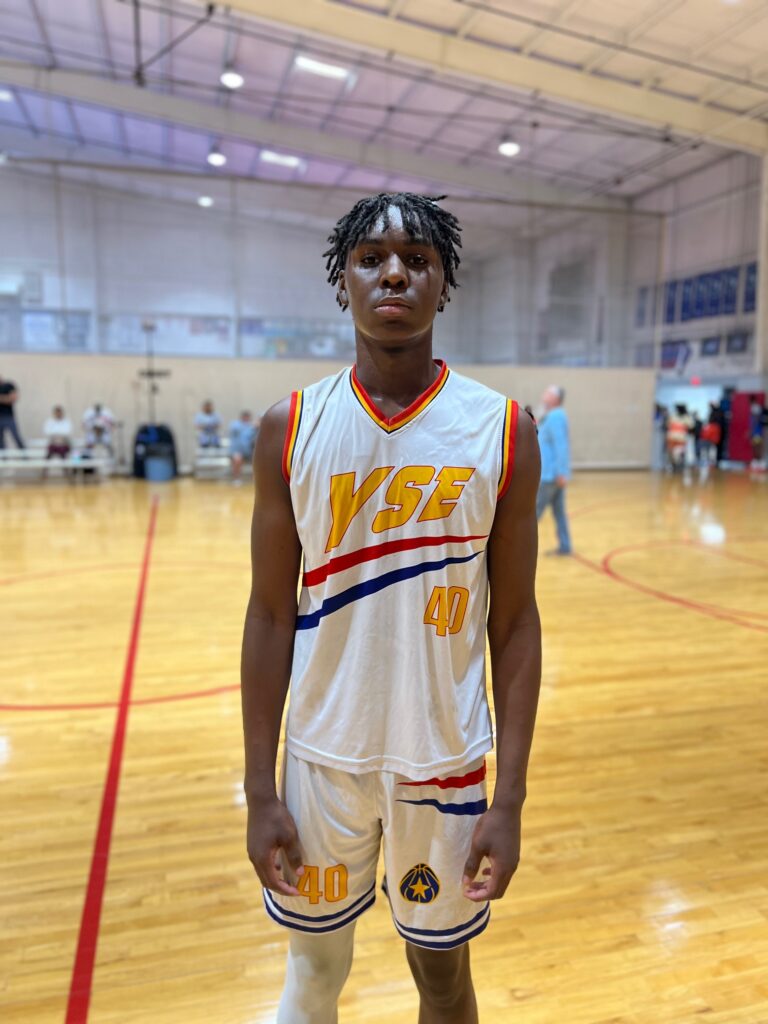 David Askew | 6'6" | YSE | 2027
Askew was a complete mismatch throughout the Rumble In The Peachstate. In addition to Askew's dominant paint presence, the 2027, 6'6" big man ran the floor well and even made some great passes. Askew's physicality gave him an extreme mismatch. He has a attributes to be a force in the interior at this level and the next level. Which is high school for him. Buy stock now on David Askew.
---
Bobby Fowler | 5'11" | TMT | 2027
Fowler has a body build that is ready for varsity basketball. His sturdy frame was too much to handle for most 8th graders he was matched up against. Fowler controlled the game with getting in the paint and using his floater to keep the defense at ease.
---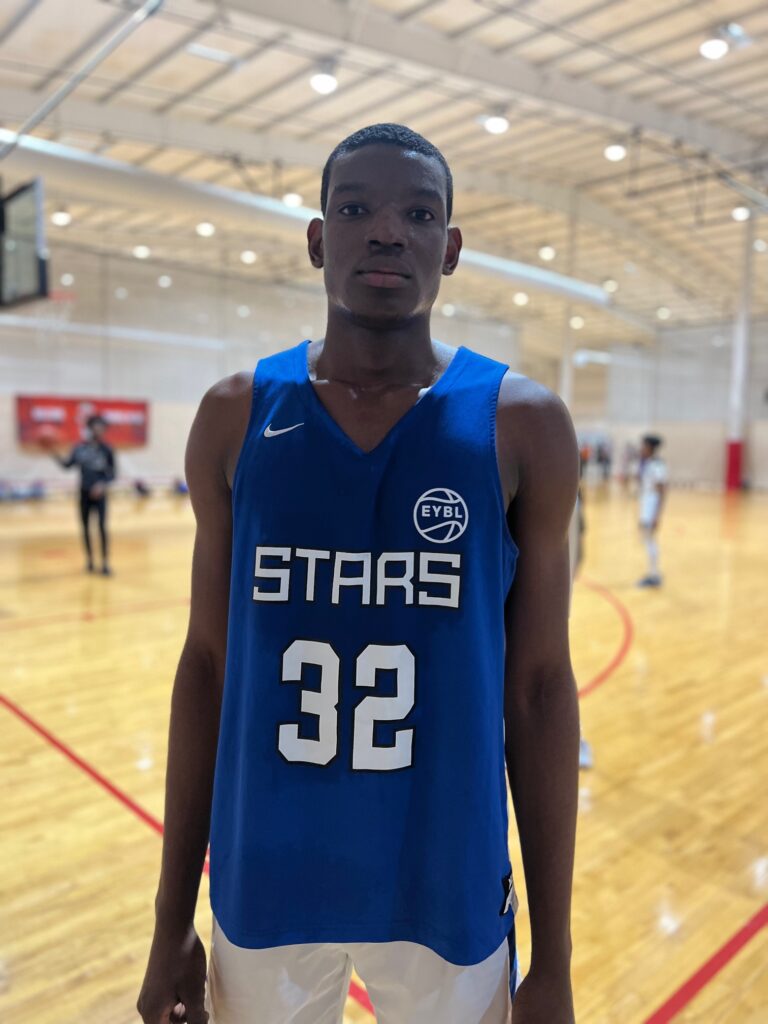 Peter Julius | 6'9" | Georgia Stars | 2027
If Julius caught the ball near or inside the paint he was looking to dunk the basketball. A unique trait in big men. Standing at 6'9" his aggression matches his size. He has that intimidating factor. Julius altered shots at a high clip and kept his blocked shots in the field of play. He understandings, rebound, pivot, outlet, run the floor. The qualities in his game will have him heavily recruited.
---
Jordan Wiseman | 6'1" | Georgia Stars | 2027
Georgia Stars 2027 are blessed with 2 magnificent two-way guards. Wiseman plays both ends with equally energy. He and McCullough feed off of one another. Wiseman set the tone game after game for the Stars with his physicality. He's a capable three level scorer that looks to oppose his will on the opposing team right from the tip-off.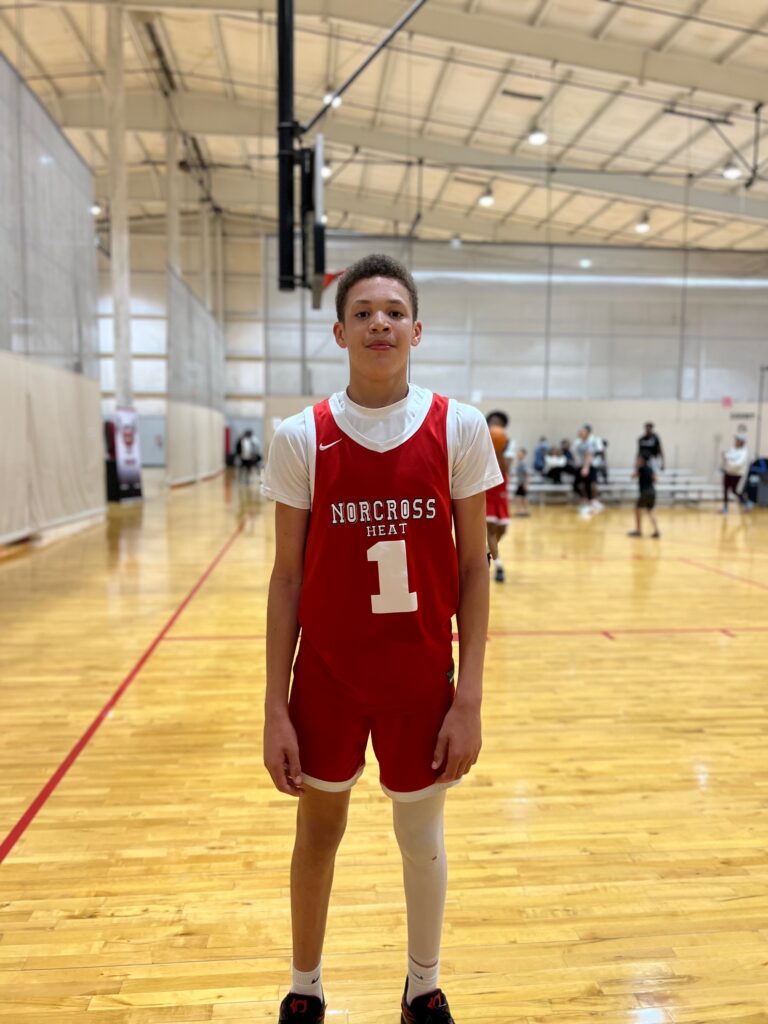 Braydon Langston | 6'3" | Norcross Heat | 2027
Langston is an exceptional talent. Triple threat player that plays on both ends of the floor and constantly improving his mechanics. The Georgia prospect is one to track going forward. His lengthy and natural basketball instincts gives him a visible advantage over his matchup. Langston is a viable asset to this Norcross Heat team and he can effectively contribute to positions 1-4 on both ends of the floor. His growth is trending upward.
---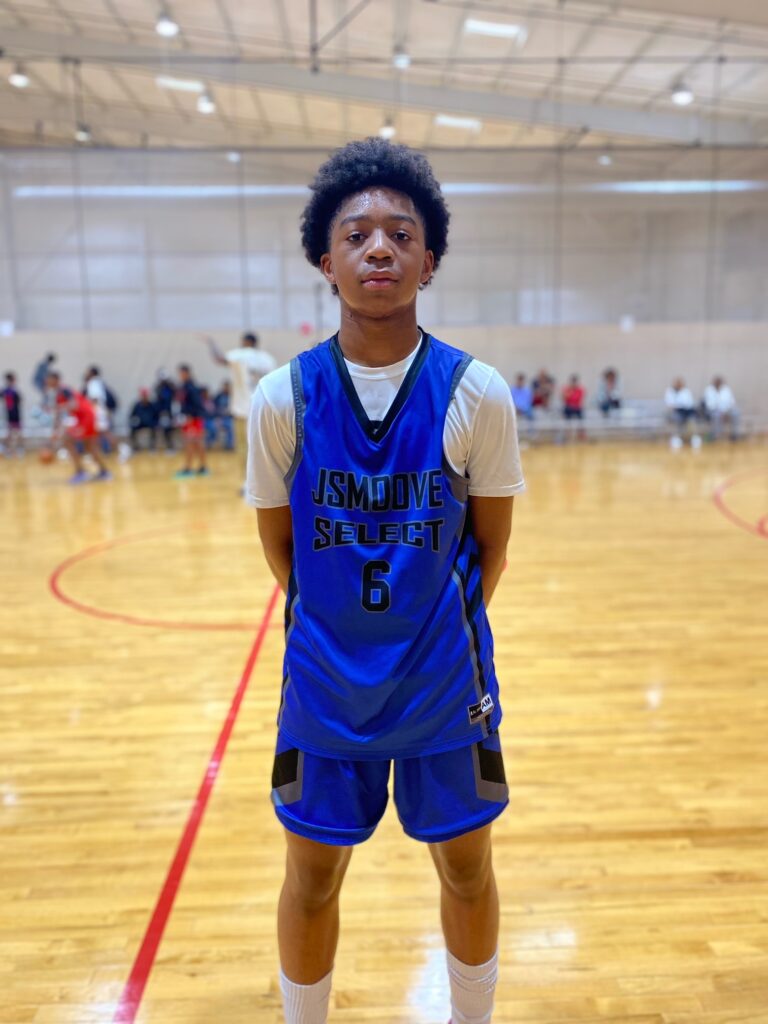 AJ Williams | 6'3" | J Smoove Celtics | 2027
Williams is a prospect to watch. Advanced fundamentals, developing athleticism and high basketball IQ. Can score it from anywhere. Williams also showed flashes of his playmaking ability. He has a bright future in basketball. Williams can make an immediate and direct impact on his high school ball club this winter. He has the size, skill and feel for the game to do so.
---
Braxton Rembert | 6'4" | TSF North | 2026
Rembert is a high production player. He put on one of those basketball clinics that teaches fundamentals. Rembert blocked countless shots, took charges, advanced the ball with precise passing in transition and displayed adavanced footwork. He was clearly on of the best freshman that took the floor at the Rumble In The Peachstate and I'm certain this isn't the last time I speak about Mr. Rembert.
---
Jaden McCullough | 6'0" | Georgia Stars | 2028
McCullough showed off his ability to get whatever shot he desire and took pride in defending the opposing teams best guards. He has a lengthy wingspan and wears a size 14 shoe. The 13 year old is only 6'0", I believe it's safe to say he's not done growing. McCullough also crafted up some moves that had me wondering about his potential. He's going to be really really good.
---
Boston Sheppard | 5'9" | Freebandz WAO | 2028
Sharpshooting Shep did not disappoint at the Rumble! His shiftiness and quick decision making was a lot to handle. It didn't matter if Sheppard was in the open court or half court setting, he made the proper plays that usually resulted in a bucket. Very interested to see what he adds to his game going into 8th grade.
---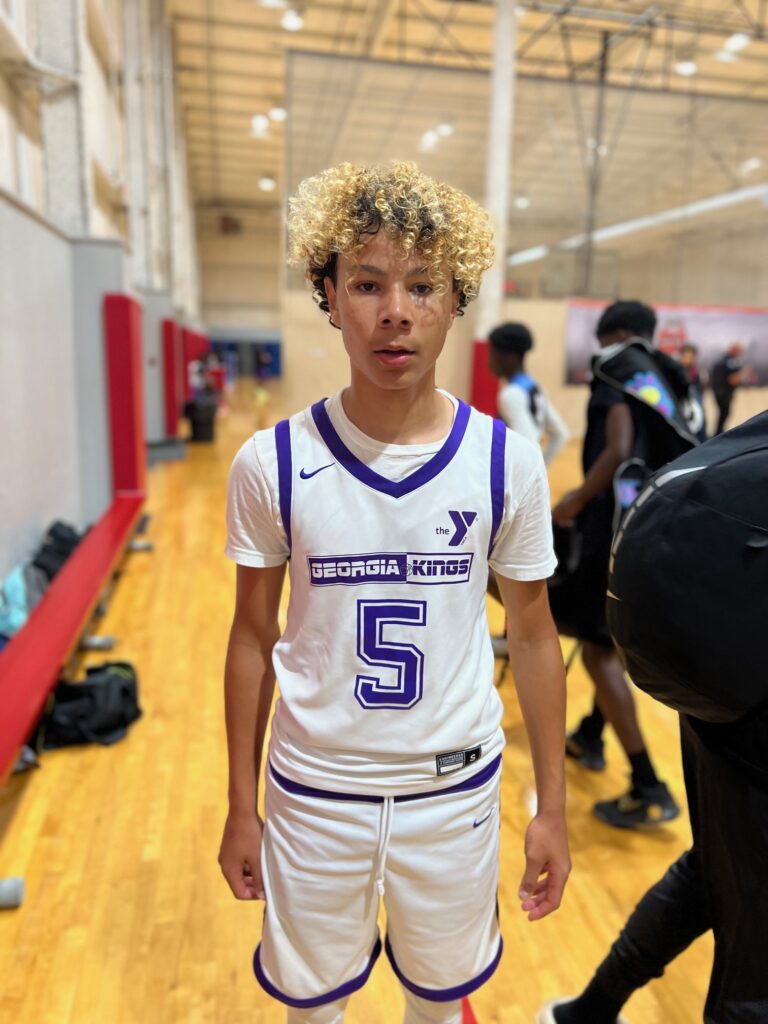 TJ Woodson | Georgia Kings | 2028
Woodson exploded for a 30 ball in the Rumble In The Peachstate. The most impressive part of his scoring outburst was how it came within the flow of the game. Nothing force, timely shots and signature plays. Woodson's game looks effortless. He's a very humble player that will be getting a ton of praise throughout his grassroots career.