ELITE60 FRESHMAN PRIME PERFORMERS PART 1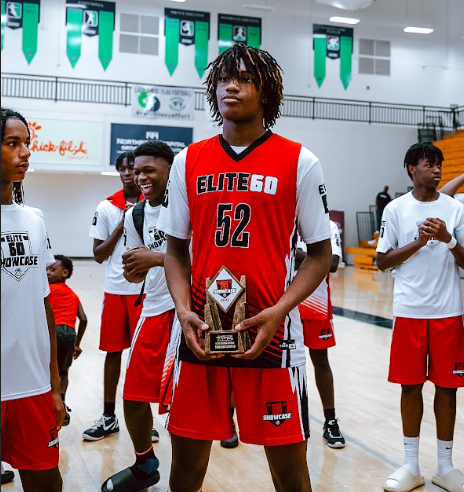 Brock Bass Bonner | 6'7"
Body Bag Brock! A new nickname I penned to the 6'7" posterizing monster. Bonner let it be known from game one to not jump with him. He a the floor with purpose looking to make the most impactful play for his team on either end of the court. Not only did Bonner give us memorable moments but he also solidified a himself as a top prospect to watch over the next 4 years in high school.
---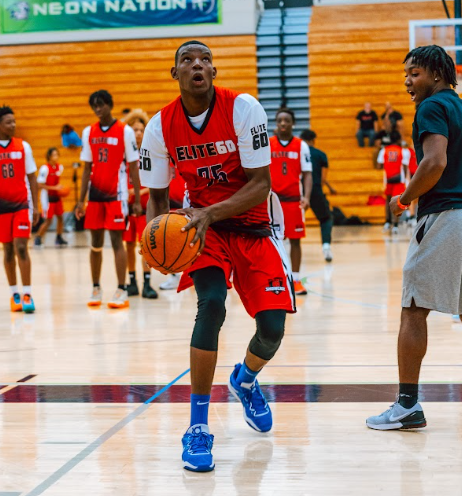 Peter Julius | 6'9"
Julius is a raw talent that is beginning to put it all together. He displayed developed footwork and better hands. Already standing at 6'9", Julius could have another growth spurt looming. He alters shots from sideline to sideline. On one occasion Julius blocked a shot at the foul line and ran the floor for an easy two. His overall basketball awareness is evident. Looking forward to his consistent growth.
---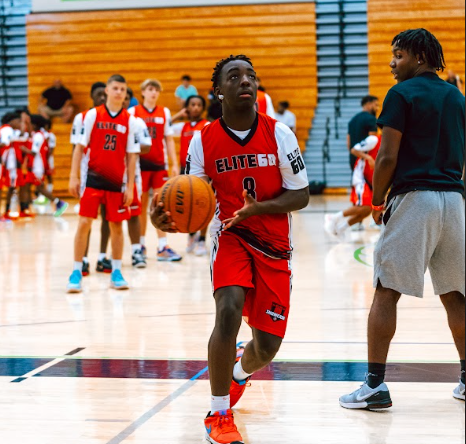 Langston Jones | 5'10"
Jones without a doubt had it going from the outside with his smooth shooting stroke that he made everyone aware of. He displayed exceptional footwork on the outside to get into a variety of one dribble, two dribble and side step jump shots. Jones used his outside touch to open up driving lanes that allowed him to navigate his way to the cup for strong acrobatic finishes that avoided defenders from blocking his shot. His relentlessness gave him plenty of offensive success.
---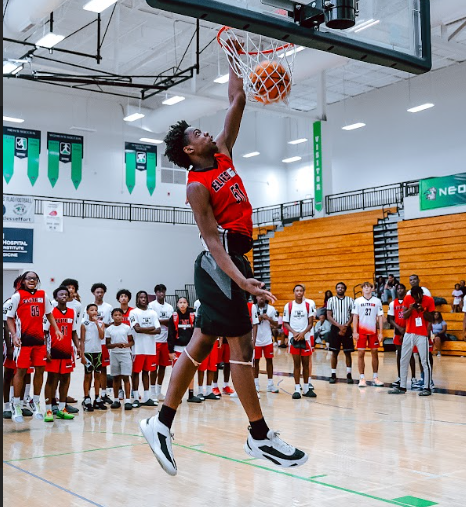 Taj Saragba | 6'7"
Saragba is an elite finisher whose efficiency and effectiveness around the basket impacted his games in a major way at the Elite60 Freshman Showcase. He shaded contact at the rim and skied over defenders without any hesitation. Saragba has come into his on over the past two seasons.
---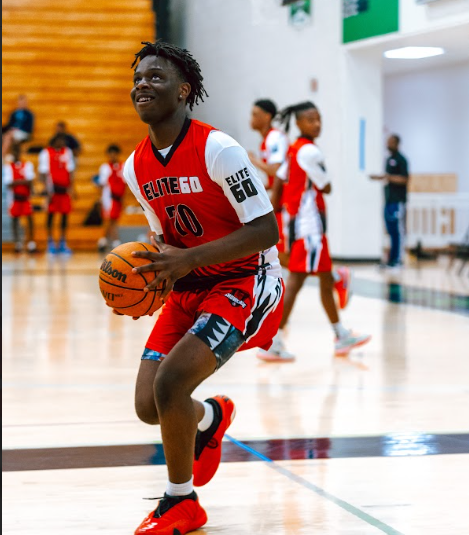 Gehrig Felix | 6'5"
During the peak of travel hoops season Felix did most of his damage on the glass, and finishing from spoon feeds from his guards. At the Elite60 Freshman showcase, Felix showed developed footwork, a soft touch on the mid range jumper and a nice hook shot. He establishes position in the post better than most players his age and he looks to be the aggressor. Felix is a force you want on your team throughout high school and beyond.
---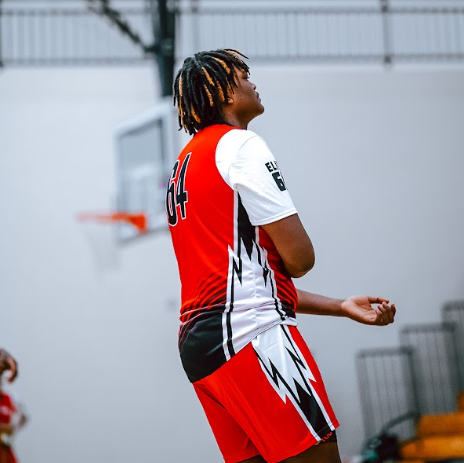 Randall Kellum | 6'7"
Kellum has a wide frame that he utilizes to control the paint. He had one of the softest touches around the rim of any big at the showcase. Kellum took pressure off of his guards to create, by posting up deep enough that when he received the ball he was in position to lay the ball right up. One of his best attributes that gave his team an edge was how much space he created from his screens. Great P&R big.
---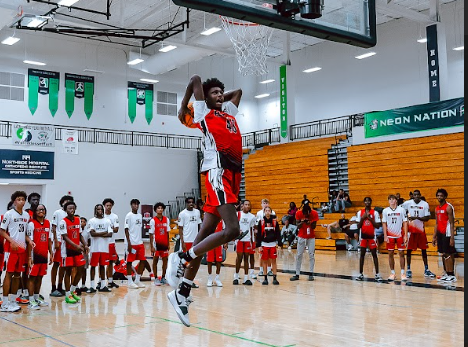 Galen Roberts | 6'6"
Roberts was all over the floor and couldn't be kept out of the paint. His skill set is increasing every time I have the pleasure of evaluating Roberts. His athleticism is off the charts. He leaps so effortlessly and looks to use his length to his advantage. Roberts upside is one of the best in 2027.
---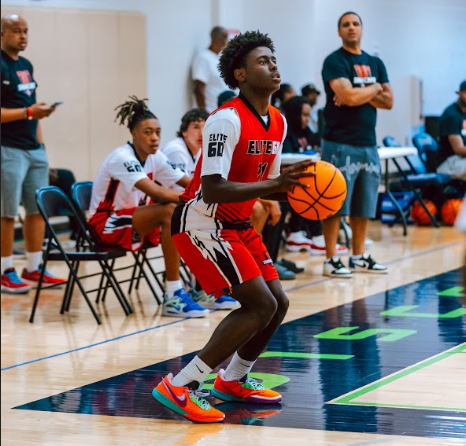 William Gause | 6'0"
Gause is a volume scorer that can get hot at any moment. That was exactly the case in one of his games at the Elite60 Freshman Showcase. Gause lit the opposing team up, posting 26 points in a very short period of time. He had his three ball falling and mid-range flowing. There wasn't a soul in attendance that could stop the avalanche once Gause got rolling. He is a player that every team needs. Those dry spell moments in the second quarter or the clutch moments in the fourth, Gause can get you a bucket.
---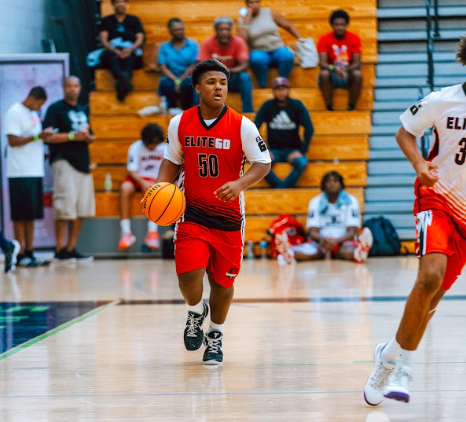 Zachary Graves | 5'10"
Graves is a big guard that has all the tools to be great. He has relentless scoring ability and can get hot quick. Graves definitely has the microwave badge. When he gets it going opposing teams should elect to give him different looks. Graves scored in bunches and does so against any type of defender. He's a special scoring threat.
---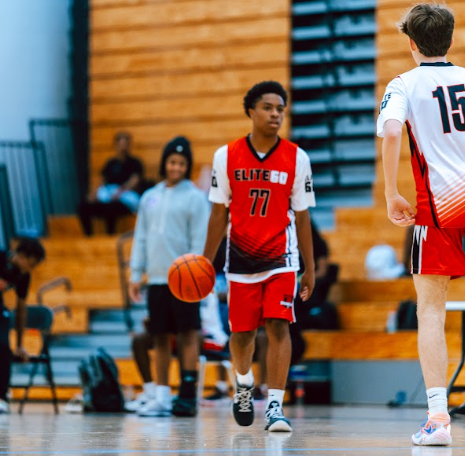 Micah Goodlow | 5'10"
Goodlow slashed to the cup as well as any other guards at the Elite60 Freshman Showcase. His shot selection made it hard for defenders to block his shot and continuously getting shots he was comfortable with. Goodlow also played a controlled game when operating on the perimeter and setting up the offense for his squad.