ELITE60 FRESHMAN PRIME PERFORMERS PART 2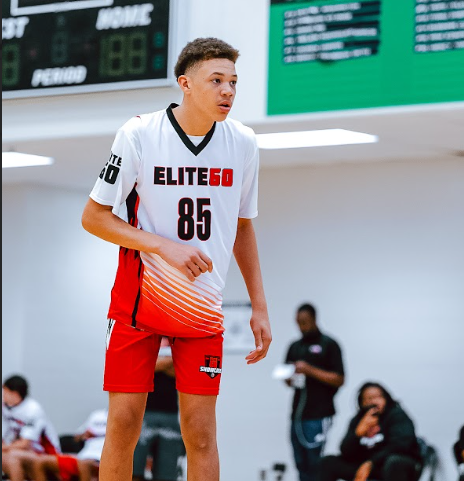 Braydon Langston | 6'3"
Langston had an impressive showing at the Elite60 on both sides of the ball. Defensively, he took home the defensive player award with his outstanding efforts to defend guys out on the perimeter, being a good shot blocker both on ball or help side and he used his lengthy arms to disrupt passes. Offensively, Langston used his long strides in the open floor to get downhill where he finish strong in traffic. Off the ball, Langston would duck in for easy finishes when his guards drove or got in trouble and showed a soft touch around the rim.
---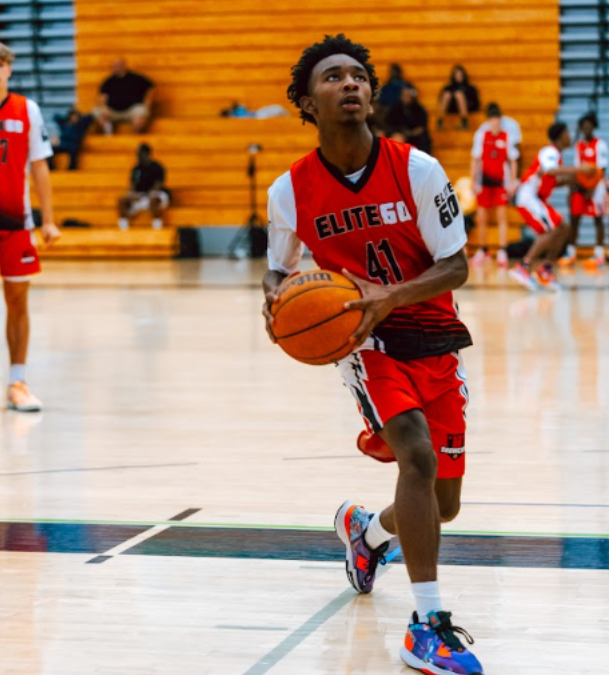 Christian Dixon | 5'11"
Dixon is a guard that has the ability to give a good spark of energy to any team that he's on with his willingness to defend guys with pride. He picks up full court, plays honest defense but with active hands and rarely gets beat on the ball. He played the passing lanes really well which turned defense into easy offense. Offensively, Dixon was pretty comfortable playing off the ball and getting his off of clean rip through attacks, duck in floaters and spot up jump shots. Dixon showed his ability to thrive in isolation situations where he used a tight handle and a quick first step to get by his defenders for acrobatic finishes.
---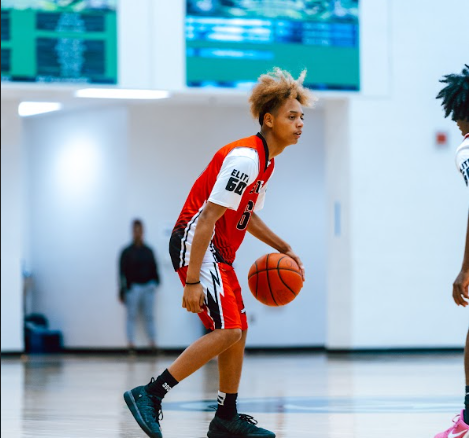 Tyler Barnes | 5'11"
Barnes was the perimeter MVP at the Elite60 and that comes as no surprise with his fluid outside shooting touch that comes with unlimited range. Barnes has a very unique feel for the game when it comes to scoring the basketball and being a playmaker. He always has his head up and eyes open, he makes sharp on time passes, and he keeps defenders guessing. One of Barnes' best attributes is his pace of play that allows him to get to the spots he want and make some of the tough plays that he makes. He put on a clinic in the pick and roll action.
---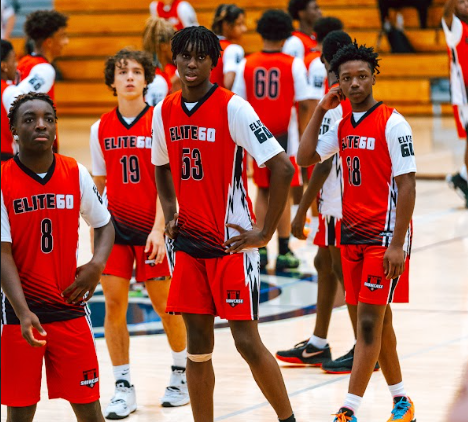 David Askew | 6'7"
With a handle that seems to be more in the works, Askew abused slower defenders out on the perimeter with smooth hesitation moves and good foot speed. As for the interior he stood toe to toe with any other big and got the best of them majority of the time. Askew physically imposes his will throughout the game and it weighs the opposition down. Nowadays kids are used to playing with so much finesse. Askew brings force with a sprinkle of finesse.
---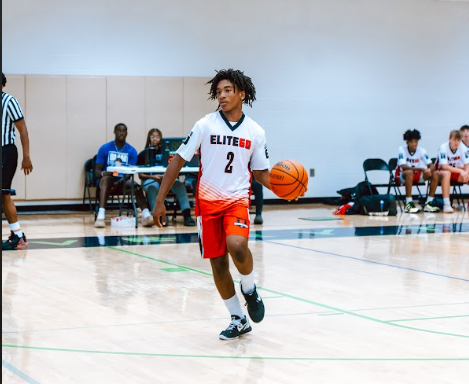 EJ Giles | 5'9"
Giles is a hard nose guard that uses his body well on offense and defense. He wasted no time picking guys up full court and putting a relentless amount of pressure on them. When there were loose ball opportunities, Giles was the first one to it and put his body on the line. Offensively, he kept guards on his hip and attacked the basket fiercely. Giles jumper stood out as well. He was able to slow the other team down with his timely buckets when they made runs.
---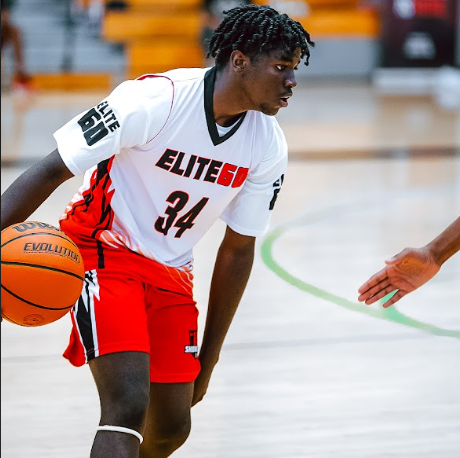 Tyler Sorrells | 5'9"
Sorrells has a calm style of play that he used at the Elite60 to effectively dissect defenses. He was at his best when he was able to operate out of the pick and roll action that allowed him to get to the basket. Sorrells showed the ability to hang for tough finishes at the rim while using good body control and concentration. With a quick and shifty handle, Sorrells made it tough for defenders to figure him out.
---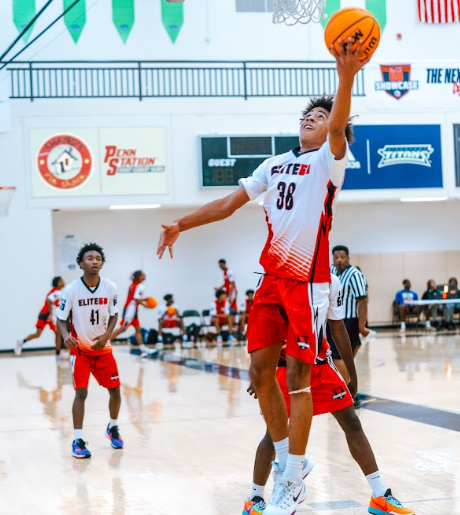 Isaiah Chandler | 6'3″
Chandler showed flashes of his all around scoring game that gave opposing teams problems. He was pretty proficient from beyond the arc when spotting up. He got into his mid-range game when guys played back, he posted up smaller defenders and looked pretty comfortable going into his bag of tricks. In addition, Chandler operated well off the bounce and got to the cup for strong finishes when guys overplayed him.
---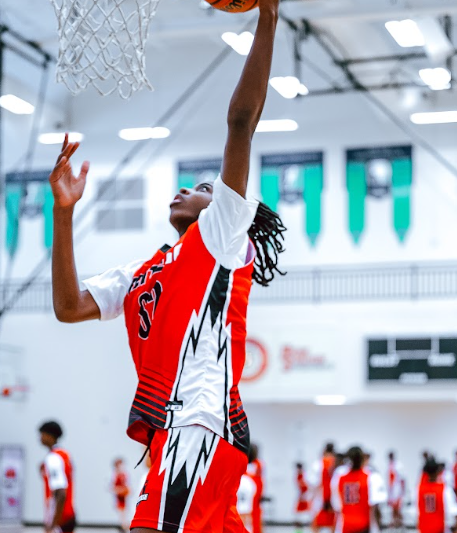 Jace Edwards | 5'10"
Edwards was at his best in the open floor where he was able to showcase his end to end speed. The southpaw guard dominated by keeping defenders on their heels before he found the proper seams to attack when getting into his relentless finishes. He wasn't shy of challenging bigger opponents at the rim for layup attempts and even showed his underrated athleticism that he used to consistently finish at the rim. His in between game fared well for the scrappy play that was being played and he excelled.
---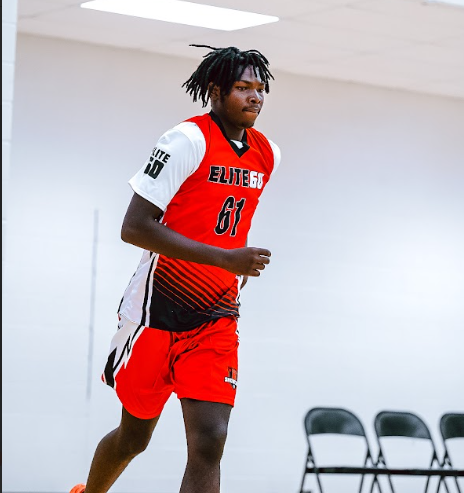 JaQuavion Gilmore | 6'6"
Gilmore is a 6'6″ forward that caused major problems inside on both ends of the ball. Offensively, Gilmore was a tenacious rebounder and a physical presence. He used that physicality and hustle to snatch down a number of offensive boards that he also scored on and made it hard for guys to stop him. Gilmore also showed exceptional footwork and patience out of the post when he made his moves. Defensively, Gilmore was as big of a rim protector as any team could've had. He sent shots backwards with no problem, smashed a few on the backboard and forced guys to either alter their shot or make passes out of the air causing turnovers. He's a monstrous prospect to monitor.
---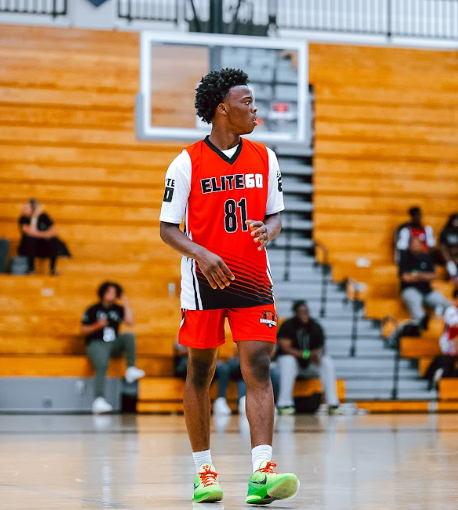 Ethan Allen | 5'10"
Allen is another guard that showed off his defensive instincts off at the Elite60 Freshman showcase. Quick and active hands that he used to poke away the ball for easy steals in the open floor that led to easy finishes, he smothered guys and made them uncomfortable. Allen also had a big block that went off the backboard and gave him a big boost of energy. Offensively, Allen provided paint touches that drew attention for his outside shooters and bigs ducking in for finishes. Allen also displayed his ability to play within tight spaces where he got to his runners and mid-range pull ups. The toughness he showed goes well with his style of play.
---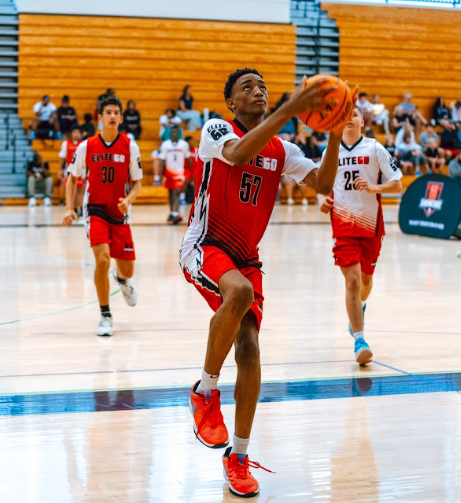 Solomon Bratton | 6'7″
Bratton is a lanky wing that showed a ton of skill at the Elite60 Freshman showcase. A pretty good high to low post player that played well out of the triple threat position once he faced up, read the floor and operated with his superb footwork that turned a lot of heads. Bratton got up high for rebounds and comfortably pushed the fast break showing he could make plays for himself and others. His athleticism around the rim was major key for the success that he had around the rim for tough finish and within the next few months some of the looks he had will be one and two hand flushes.