ELITE60 MIDDLE SCHOOL PRIME PERFORMERS part 2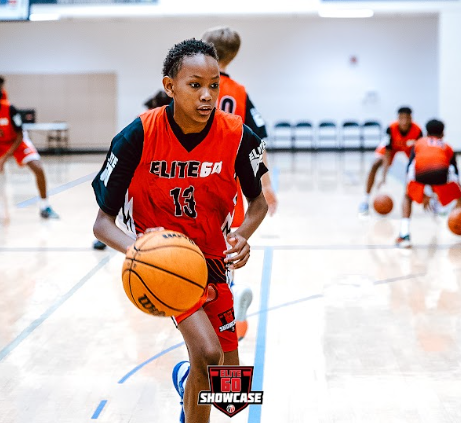 2028 5'9 Joshua Anderson
Sharpshooting Anderson. Anytime the opposing team missed a rotation assignment to Anderson or had their hand down while defending him, he made them pay! He has good mechanics on his jump shot and a quick first step that he display he defenders over committed to him. Anderson certainly has the genetics to be great.
---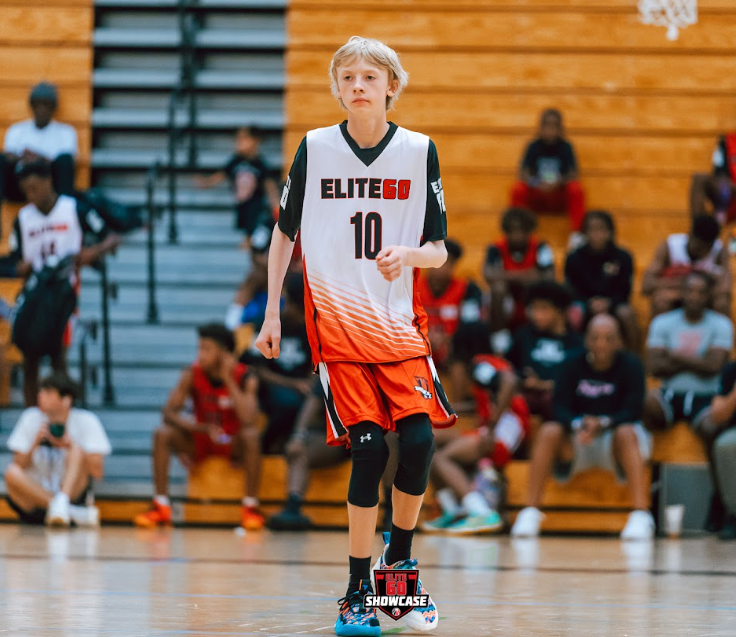 2029 5'9 Trace Adcock
Often times, players are continuously told to move without the basketball but that wasn't the case for Adcock. He heavily relied on his ability to make give and go passes for easy finishes at the rim or to get to into his shot from the outside. Adcock used advanced footwork skills to attack hard close outs which allowed him to quickly get into his outside jump shot or to the basket for finishes in traffic or through contact.
---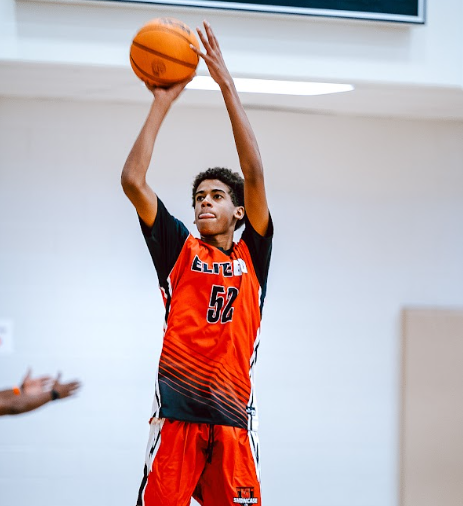 2028 6'7 Bentley Lusakueno
Lusakueno is arguably the more intriguing prospect in the class of 2028. Already standing at 6'7", a 3 level scoring threat and 2-way player, Lusakueno has no ceiling. He could grow another 4-5 inches, while polishing his game as he moves up in the ranks. As he continues to develop a consistent in between game and build muscle I'll be taking a close look at Lusakueno.
---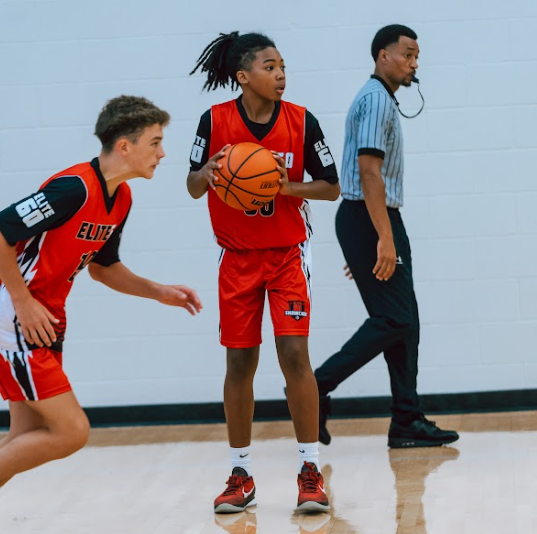 2028 5'10 Blaze Johnson
Johnson is an emerging prospect in Georgia that plays with an edge. He looked to keep things simple within the game by regularly attacking downhill to open up the game for his teammates and cutting to the basket for easy buckets. Johnson is ultra shifty with a good looking jumper. Looking forward to his growth.
---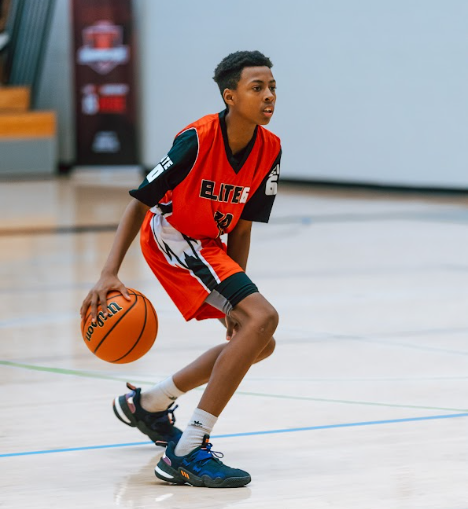 2028 5'8 King Araujo
Araujo has a special feel for the with or without the ball in his hands. With the ball in his hands, he's very shifty and has unlimited range that he showcased. The natural feel that Araujo has for the game helps things come to him easier. He doesn't waste his moves and used them to get from point to point. Without the ball in his hands, he moved well understanding spacing and looked to enjoy being a spot up shooter at times. As he gets stronger, his on ball separation moves will be a lot more effective.
---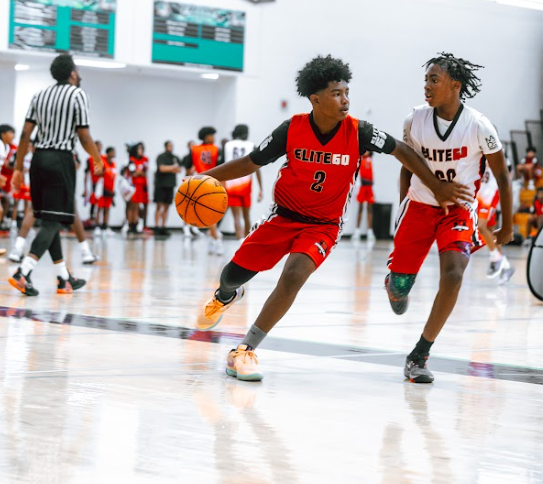 2029 5'8 Boston Sheppard
The southpaw held his own against bigger and stronger 8th graders. Sheppard has a high basketball IQ that he relies on to get the best of his opponents. He's a fundamentally sound hard worker. Sheppard being a threat with and without the ball at such a young age will have him on the radar of college scouts early on.
---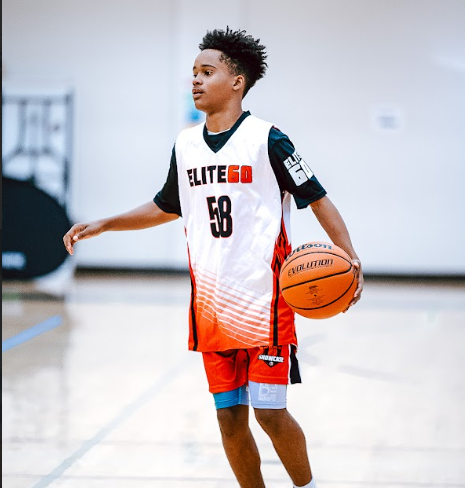 2028 5'7 Skyler Bostic
As long as Bostic had his feet set his outside shot was nearly automatic. He has a fluid jumper that he showcased right before our eyes. Bostic had no problem playing off the ball but he was at his best when the ball was in his hands. He really exploited the pick and roll action by making all the right reads. Getting by guys that were a step too slow for him, hitting his roller with smooth pocket passes, making guys pay for going under screens and hitting his outside shooting when help collapsed. Being able to dominate the pick and roll action is something that all guards should have.
---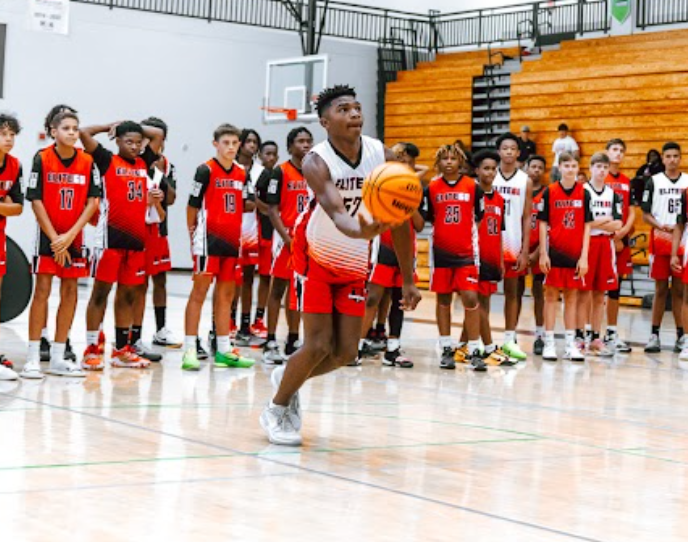 2028 6'3 Kaden Irwin
The solid play from Irwin stood out immediately with his outside shooting touch that he had going from start to finished. He played with great pace that allowed him to read defenses well before putting the basketball on the floor. Something that's rare in today's game but he effectively used the triple threat position to his advantage. Irwin also used his strong frame to finish inside for and one opportunities. It was his job to make his opponents work on the defensive end and he did just that.