ELITE60 SOPHOMORE PRIME PERFORMERS PT. 1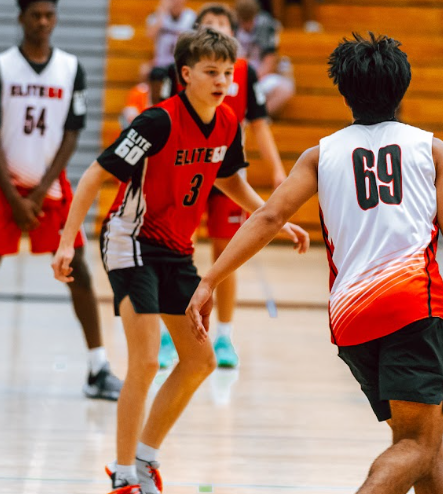 Huey Blalock | 5'9
Blalock is a shifty guard with a confident handle that he used to wiggle through defenses. Blalock showed some strong combo moves mixed with good speed that helped him get to his spots on the basketball court. His ability to keep a live dribble in tight spaces helped him scan the floor when making some nice no-look passes to his teammates giving them easy buckets. Blalock was also a reliable knock down shooter from the outside that made guys pay for going under screens or giving him too much space.
---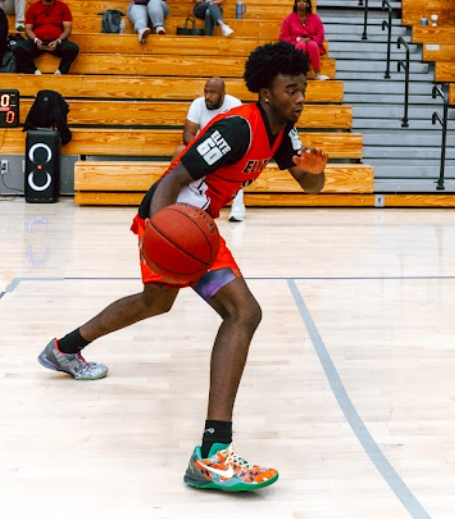 Andre Sherrod | 6'0"
Sherrod was one of the most aggressive players on both sides of the ball at the Elite60 Sophomore showcase. Offensively, Sherrod had a knack for finding his way to the basket and being a slithery finisher. Sherrod used his tight handles to shift guys to attack sharp angles and when guys cut him off, he often went to his strong spin before finishing. His offensive bag didn't stop there, he knocked down some outside shots off the bounce as well. Defensively, Sherrod made it tough for guys to handle the ball in front of him with his aggressiveness and will to get a hand on the basketball. He often picked guys pocket to start fast break opportunities for his team.
---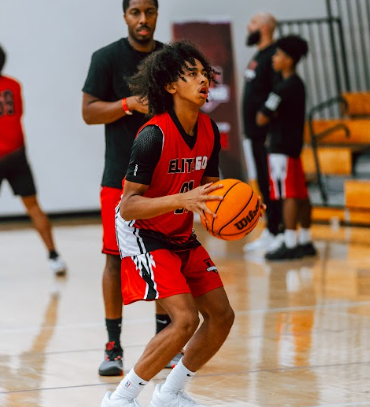 Jacob Zhu | 5'10"
Zhu simply knows how to play the game of basketball. Overall, Zhu displays a pretty good floor game being able to get whatever he wants out on the court with his quick and shifty ball handling skills, strong downhill attacks, amazing court vision, shooting and his ability to dominate isolation situations. Zhu keeps the game simple and takes advantage of shots given to him from all over the court. A mid-range assassin with acrobatic and ambidextrous finishing skills in traffic. Defensively, he displayed some sharp instincts to cut guys off and he allowed his energy to rub off well on his teammates.
---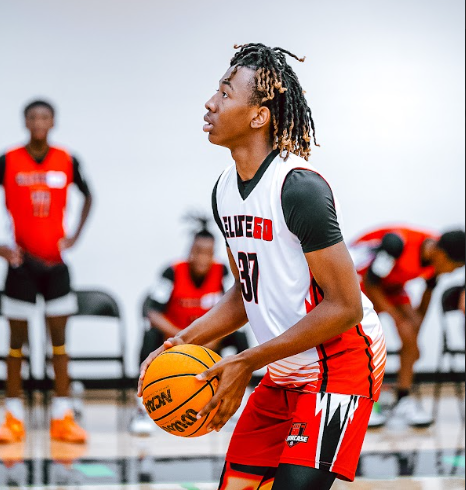 Frank Jackson | 6'3″
Jackson is a 6'3" wing that brought out his smooth versatility at the Elite60 Sophomore showcase. Being able to score the ball at multiple levels, Jackson used that to his advantage and made it a huge task for guys to contain him. He has a smooth mid-range jump shot that he knocked down consistently, he got to the basket at will and even had a few dunks. Jackson's ability to consistently finish around the rim athletically is huge for his game. Defensively, Jackson is a game changer with his long arms, athleticism and defensive awareness that shows in his movements. He defends with pure confidence and takes pride in getting stops.
---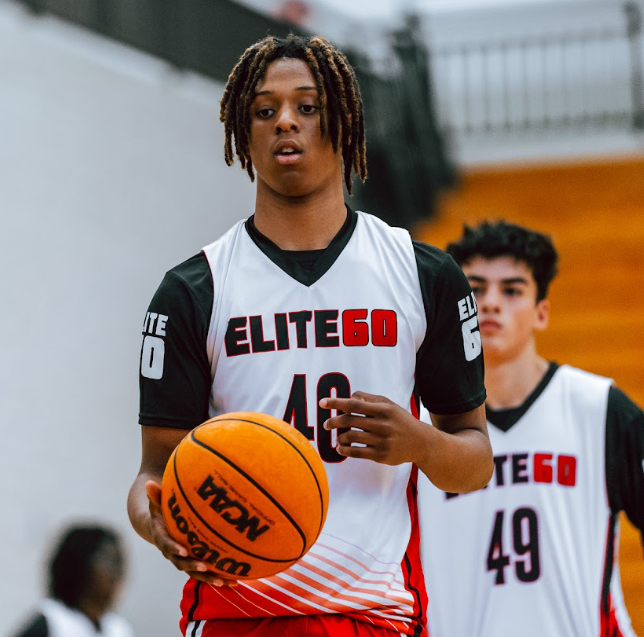 Josiah Hall | 6'4"
Hall has the offensive skill set that could really take his game to the next level. He handles the ball well with movements that keeps one guess if he's going to take off, shoot or change direction. He constantly looks up at the rim, use good hand movements along with his eyes to fake out his opponents and changes gears well all while being a shifty ball handler. Hall took advantage of angles that his movements opened up and got to the basket whenever he could for strong acrobatic finishes. Hall also was a reliable spot up shooter from the outside that moved well off the basketball.
---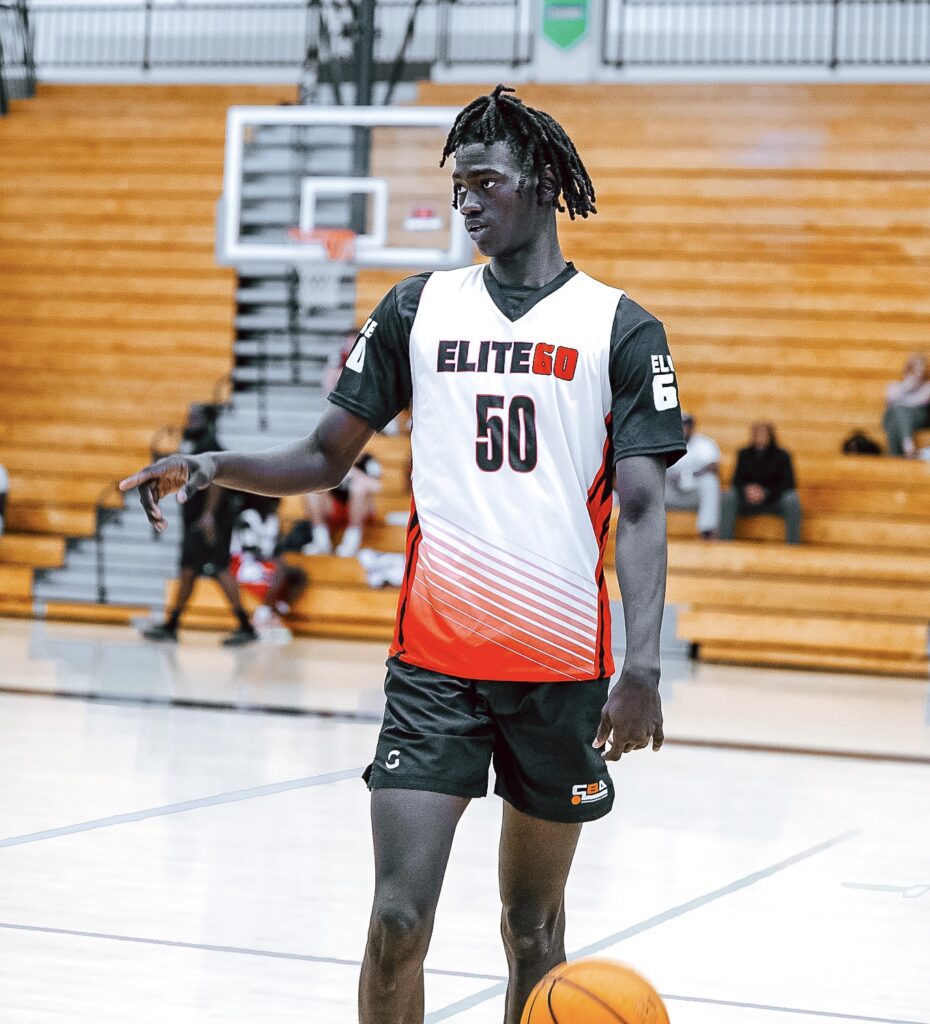 Moustapha Diop | 6'11"
Diop is a 6'11 forward that without a doubt showed why he's one of the best forwards in in his class. Diop has an amazing skill set at his size that allowed him to completely dominate games at the Elite 60. Offensively, Diop displayed his ability to put the basketball on the floor from the perimeter and get to the basket for some tough buckets. It's one thing to put the ball on the floor and another thing to get by guards using 2-3 dribble moves to do so. Diop slammed home dunks with authority whether it was off the dribble on him being assisted by his teammates. Diop also showed his ability to knock down the long ball with a nice soft touch on his release. Defensively, Diop did an outstanding job of defending guys out on the perimeter and often not needing any help due to his ability to recover. He smashed a few shots on the backboards and sent a lot backwards with his great shot blocking timing. I suspect Diop will only continue to rise and make noise moving forward. 
---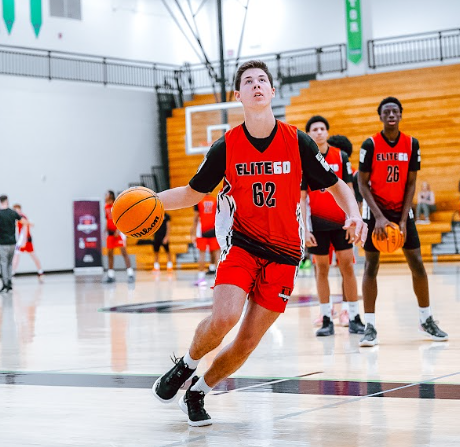 Charlie Gersmehl  | 6'7″
Gersmehl was easily one of the most patient forwards in attendance when it came to putting the basketball on the floor and making a play. Gersmehl often operated out of the triple threat position and made it tough for guys that pressed up too much on him to stay in front of him. He put guys on his hip well just by using one hard dribble before finishing around the basket with a nice soft touch hook that was his go to. He also did a good job at reading opening before putting the ball on the floor and when he didn't have anything, he didn't force action and made necessary passes. Gersmehl was also a big offensive rebounder that capitalized on second chance opportunities. Defensively, Gersmehl wasn't the highest jumper that blocked shots or changed them but he did so well whenever he was able to get his hands on the ball. 
---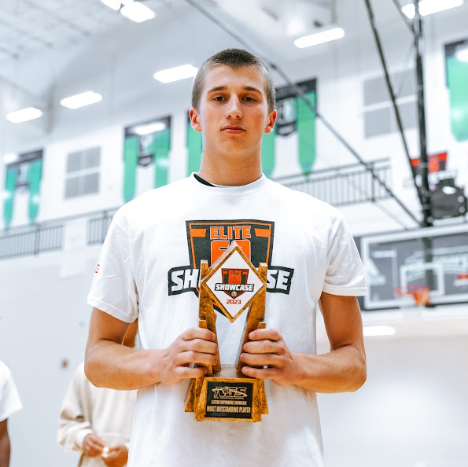 Cade Murphy | 6'4" 
Murphy was hands down one of the best outside shooting threats in attendance at the Elite60 Sophomore showcase. He shot the basketball confidently from long distance and took notice of the space he had to let it fly. Murphy wasn't a one-dimensional scorer and he made that known once defenders looked to run him off the three point line. Murphy looked comfortable rising up into his mid-range jump shot from the elbow. He elevated well off the ground and fluidly knocked down some tough shots. Around the basket, Murphy displayed some amazing footwork to get back scoring opportunities against his competition and didn't let any extra bodies inside alter the shots he wanted.
---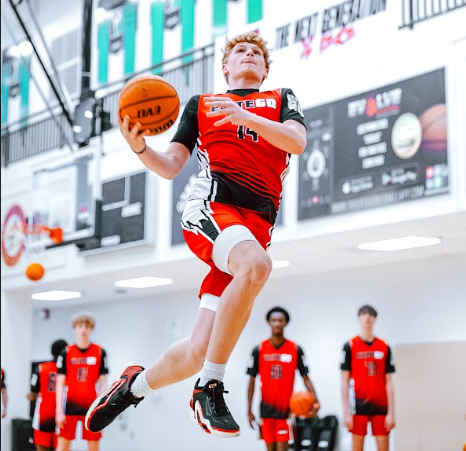 Will Dopfer | 6'6"
Dopfer is a wing that has some sneaky bounce and he for sure woke up a lot of his competition at the Elite60 after he dunked the ball all over a defender. Dopfer played well through contact and didn't shy away from taking any hits when he drove to the basket. He initiated it well while using it to his advantage to get to his spots or forcing help around the basket. Where Dopfer saw most of his success was from the outside where he buried a lot of three point shots that just looked good every time it left his hands. Fluid release, beautiful rotation on the ball and good arc to go along with all of that. Dopfer is definitely a big time player that's must see with the skill set that he displayed. 
---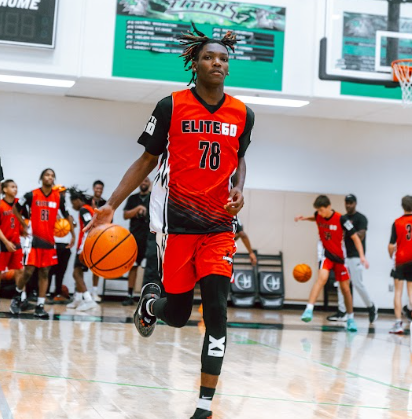 Kentaevion Moreland | 6'3"
Moreland is a springy guard that gets up and looked to violate guys each and every opportunity he got. As long as Moreland's footsteps were gathered properly it was most likely a dunk attempt coming. As an offensive player, Moreland knows how to get out in the open floor for nifty finishes. He was a reliable outside shooter when guys decided to give him space due to his athleticism and finishing ability. With the ball in his hands, he showed soft shifty ball handling skills that he used to get by defenders before finishing acrobatically at the rim with either hand. He gave some of the best shot blockers a challenge when they tried blocking his shot. Defensively, Moreland used his overall athleticism, energy and effort to force turnovers before turning defense into offense where it was almost showtime every time. The fans looked forward to a smaller guard rising to the top for finishes and that's what Moreland did. 
---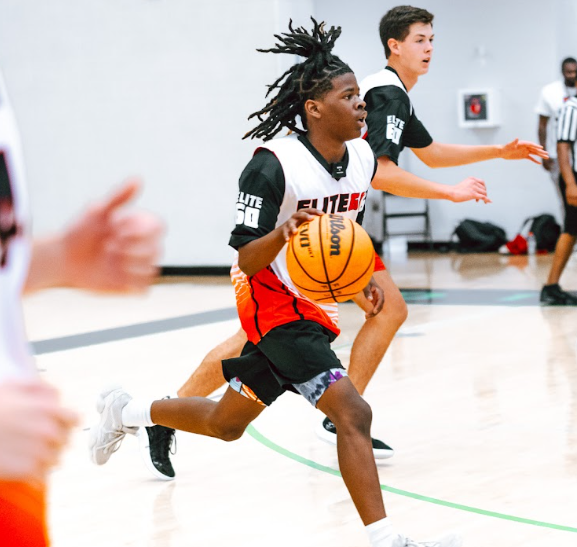 Andrew Taylor III | 5'7"
It was fitting that one of the best leaders in the class of 2026 won the leadership award at the Elite60 Sophomore showcase. Andrew Taylor III has a knack for galvanizing any team his is on and gets the best out of them. He consistently put teammates in position to succeed. Offensively, Taylor III throws some of the best lead passes hitting players in stride. He impacts the game on that end without having to get a bucket. Defensively, Taylor III is one of the fiercest on-ball defenders in high school basketball. Overall, Taylor III gets after it and he's a true student of the game.
---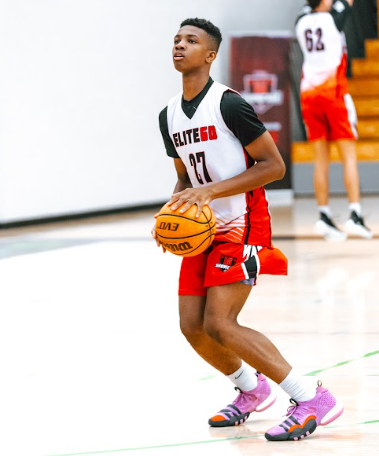 CJ Harper | 6'2"
Harper received an apology from me after the dunk contest. I asked him did he have bounce like that to be in it. In the words of the great Shaquille O'Neal, "I wasn't familiar with your game." Harper is easily the most high flying and electrifying guard in Georgia's class of 2026. Ironically, I should've known Harper could jump due to his ability to get past anyone guarding him. His athleticism is a 10/10. One would use words like flying and gliding, but I think soaring to the rim fits Harper best. In addition to his athletic gifts, Harper is one helluva lead guard. He defines playmaker.
---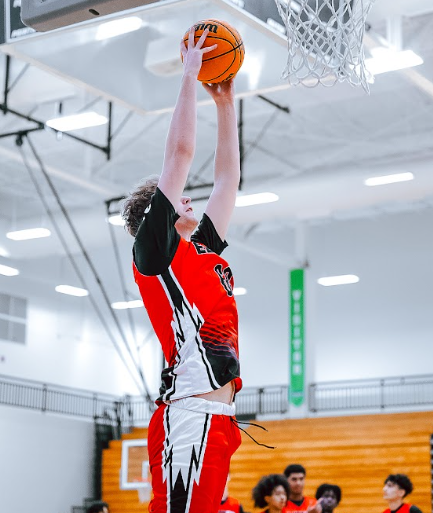 Brent Williams | 6'7"
Brent Williams affects the game in a multitude of ways. From ducking in, to setting solid usable screens, and finishing with authority at the rim. Williams is a plug and play big in any system. He can stretch the floor, soft touch around the basket and can turn over either shoulder to score. Very reliable asset at the 4/5 spot.