ELITE60 MIDDLE SCHOOL PRIME PERFORMERS part 1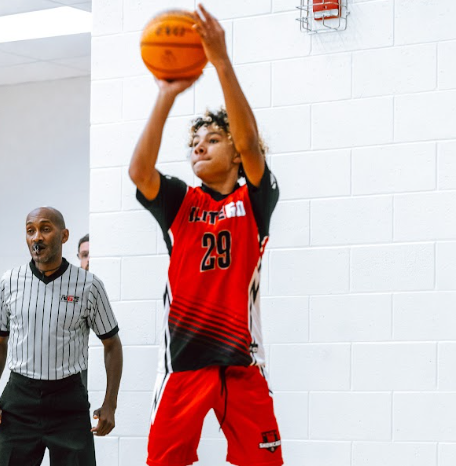 2028 6'0 Timothy Woodson Jr
Woodson was a top 5 guard in attendance at the Elite60 Middle School Showcase. From the opening tip-off of his teams first game, Woodson made play after play for his team. He's an all-around talent that can see plays before the transpire. Woodson can drop 30 and have 10 assists. Whatever you need him to do leading your team, he can get the job done.
---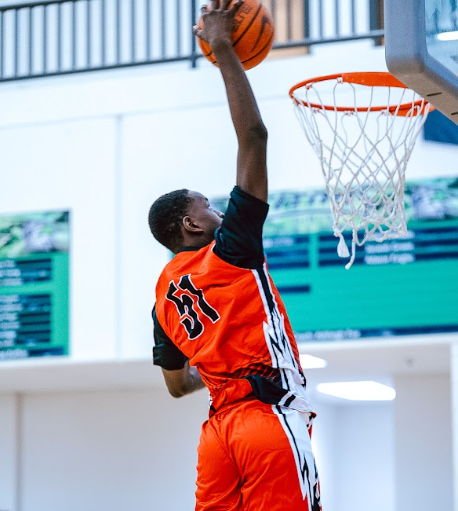 2028 6'5 Laron Mack
The Miami, Florida native opened eyes at the Elite60 Middle School Showcase by going right at the opposing teams big men. He didn't back down from any challenges that were put in front of him. Mack was one of the best rim runners at the showcase. He helped his guards offensively by finishing their timely passes and defensively by altering shots at the rim if they were beat on the perimeter. Mack is a true energy guy that gives his all every play.
---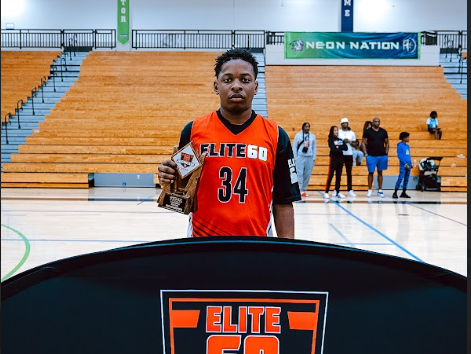 2028 5'7 Xavier Davies
Davies was easily one of the most electrifying guards at the Elite60 Middle School Showcase. His determination to get to his spots by any means necessary was fun to watch. Davies had a flurry of nifty finishes where he landed on the canvas as he watch the ball go through the net. He's known for penetrating the defense to get whatever he wants.
---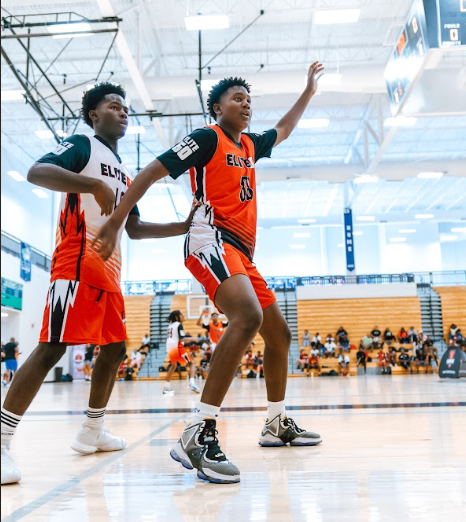 2028 6'5 Austin Dennard
Dennard is a powerful inside presence that made it look easy when powering through defenders that simply didn't match his physicality. He buried guys under the basket in the post, patiently made his moves and finished strong through contact. Dennard was also really active on the offensive boards giving his team multiple second chance opportunities and often capitalizing on those second chances. Dennard also showcased a smooth mid-range jump that'll be a very vital piece to his game in the near future.
---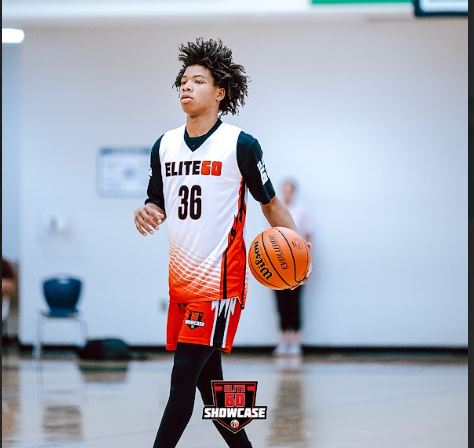 2028 5'11 Jaleel Smith
Smith took home Co-MVP honors of the Elite60 Showcase and rightfully so! From the outside looking in he was in complete control every step of the way. It was impossible to keep Smith out of the paint. His ability to stop on a dime and go 0-100 is special. Smith made great decisions with the basketball in the open floor and half court settings. Top 3 biggest stock risers in attendance.
---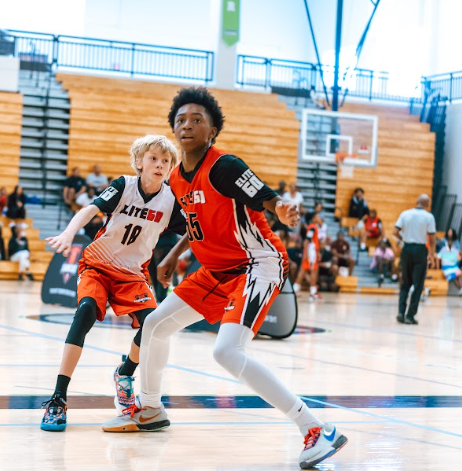 2028 6'4 Anthony "AJ" Williams
Williams has an elite upside. The 2028 prospect is highly coordinated with a fluid skill set. He's a bucket getter in the truest sense. Williams is not a player you're going to speed up. He plays at his pace and usually sets the tone. Amazing player to put on your radar.
---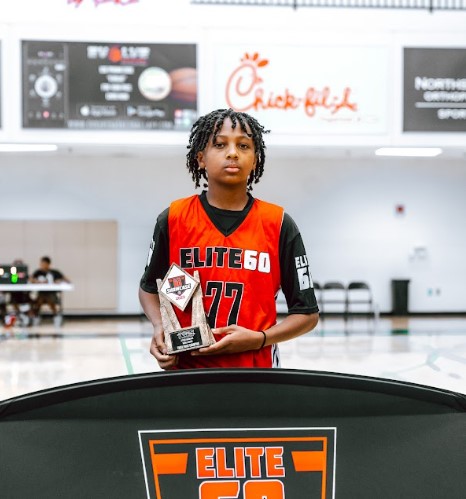 2028 5'9 Brielen Craft
Craft is a rising star of the next generation. He's wired to put the ball in the hoop. Craft is one of the clutches my pure scorers coming up in the grassroots. He creates timely offense that stops the bleeding when opposing teams make a run and he pours it on when his team is hot. Other than his skill set, Crafts knowledge of the game sets him a part.
---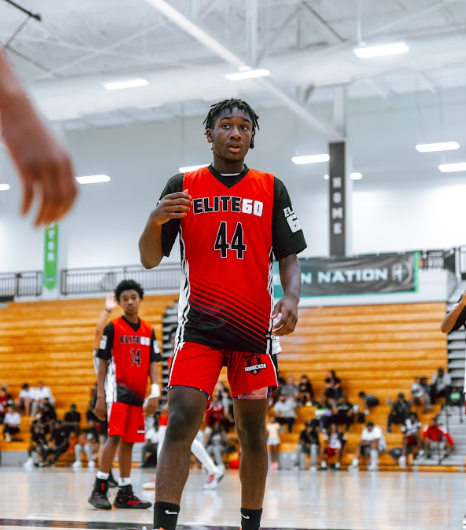 2028 5'10 Kamari Trotter
Trotter looked like him usual self playing with a chip on his shoulder and constantly raising hell on the defensive end. Using active hands to get on ball steals or deflections and showing off his athleticism when challenging guys at the rim. Offensively, Trotter made some strong drives to the basket where he finished well through contact and in traffic. He's a true athlete that's going to be making noise for quite awhile
---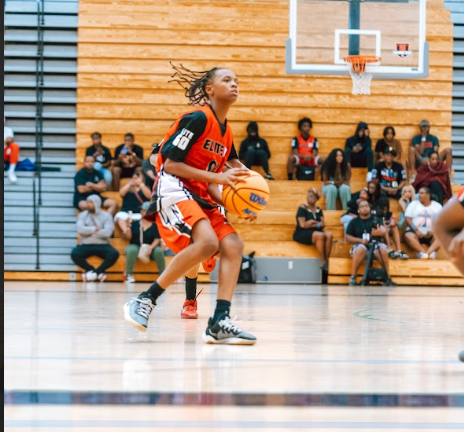 2029 5'6 Duke Howell
Howell is a shifty guard that had no problem shaking defenders off of him and getting to his spots on the court. Even with turning down shots on the court, Howell was still able to put his team in successful situations just by getting downhill with good speed and forcing defenders to collapse in on him. His outside shot off the catch came with a high release and he often capitalized on them. As Howell game further mature, he'll have more success in the mid-range area after shaking defenders.
---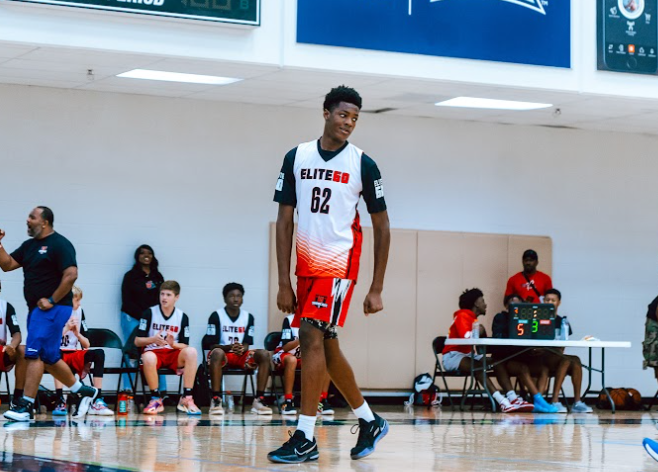 2028 6'8 Erick Dampier Jr.
Anytime you're regarded as #1, there's a bullseye on you every time you lace them up! Erick Dampier Jr doesn't allow the rankings to get to his head. He's extremely humble, plays the right way and has a huge impact on the game offensively and defensively. Dampier Jr's most underrated trait is that he gets other players better
---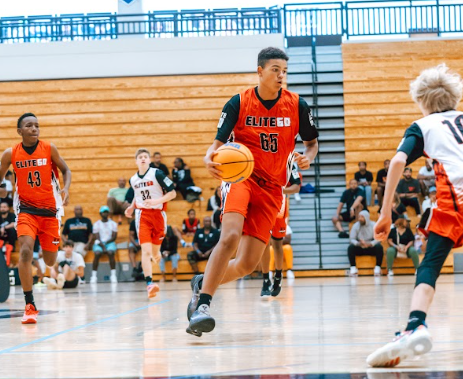 2028 6'5 Khalil Luster
Luster may have been the best at using his body to create the space necessary to finish at the rim. He has a soft touch around the basket with a solid build to own the paint. Luster also shoots the ball very well for his size and can pass out of double teams. Luster has the full package you want in a stretch big.
---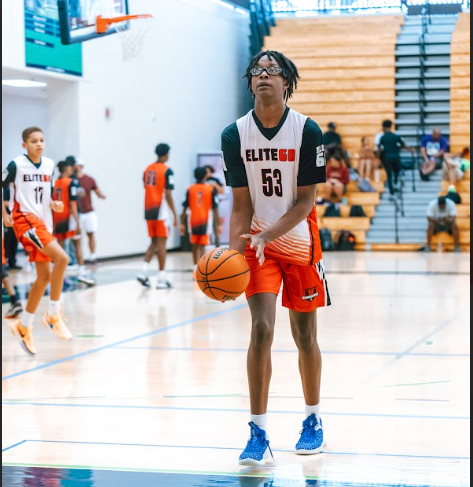 2028 6'7 Tenaje Freeman
Freeman was a top 2 defensive player at the Elite60 Middle School Showcase. His attention to detail on that side of the ball was special. Freeman's tenacity and commitment to getting stops went a long way for his team. He's going to be a defensive anchor at the next level and beyond. 
---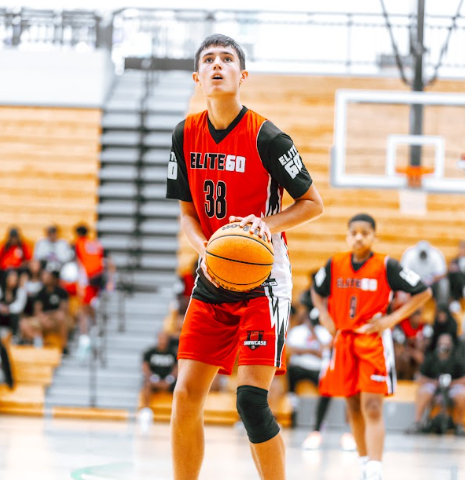 2028 6'6 Caldwell Cantrell
Cantrell showed his ability to thrive from the short corner area whenever his guards got downhill. The southpaw big showed great hands when catching the ball with a nice soft touch around the rim. The footwork Cantrell used will soon be translating to monster dunks inside. Defensively, his presence forced guys to make alternate reads when they got deep in the paint and he often altered shots when he was challenged.