Hardwood Classic Standouts Pt.2 The Lucky 13
The Lucky 13
Cumming, GA – (Cont.) This travel ball season has been exciting. Teams and prospects from all over the southeastern region have come to NGS events to compete and leave their mark. This past weekend, there were quite a few young student-athletes that left a lasting impression. Below are 13 prospects that caught my attention.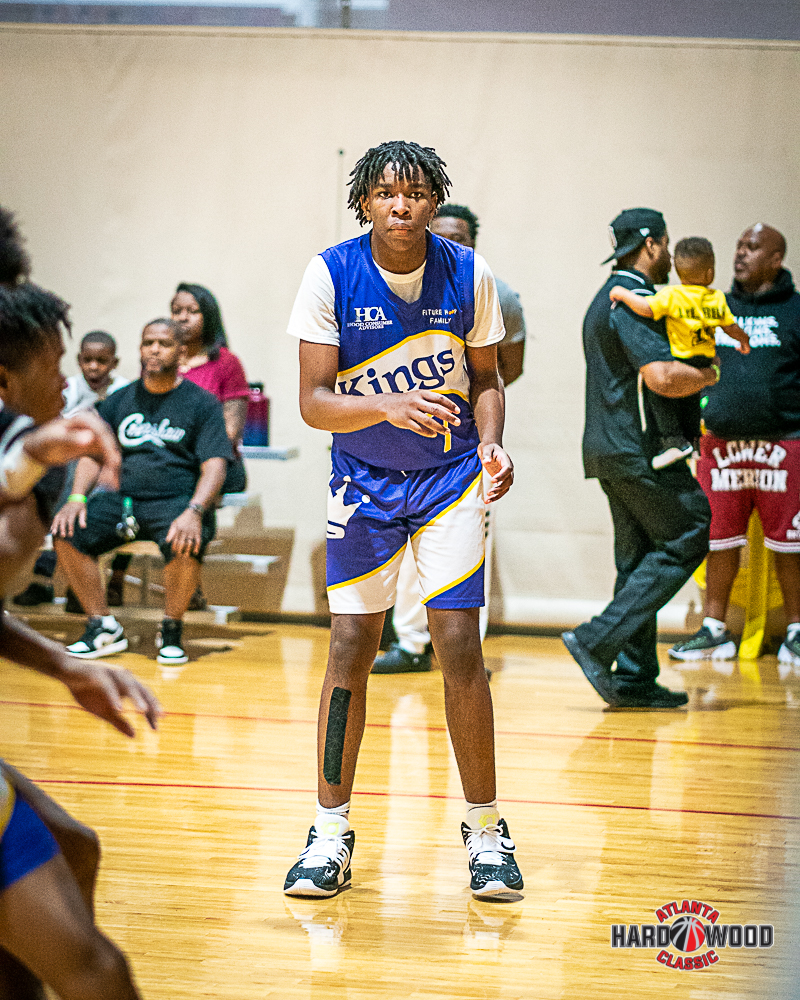 Zion McGee – 6'6" F – 2026 | Future Kings (Greenville, SC)
Dominant. In the post, there were few who could successfully contain McGee on the offensive end. He plays with a high motor, has great size and uses his strength well to finish through contact. Players with his size and activity tend to produce at a high level. I'm interested to see his offensive game develop as he branches out to the wing. Could become a strong college prospect.
Daniel Harper – 5'9" G – 2027 | Atlanta Kings (Atlanta, GA)
Harper was impossible to keep out of the paint. He has that rare ability to create effortlessly against different defensive looks. Against zone defenses, he picked them apart with his ball-handling and creativity. When teams went into man to man defenses, he got to wherever he wanted at will. As a passer, he did a solid job of making pocket passes and kicking out to open shooters. Track this one.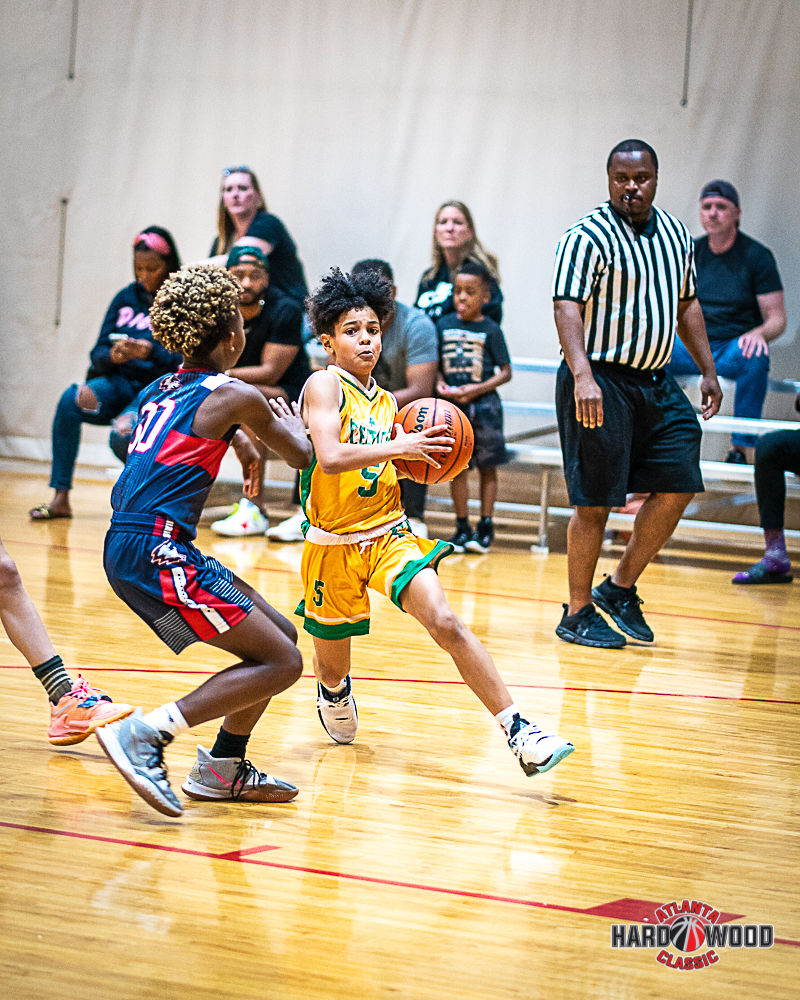 Tanner Morgan – 5'1" PG – 2030 | Atlanta Celtics 2029 (Atlanta, GA)
This young man was a bigtime bright spot. Against an outstanding Decatur Blazers team, he routinely split traps, stayed strong with his dribble and made plays that even some well seasoned players may struggle to execute. His basketball IQ, feel for the game and skill level is well beyond his years. People that see him play will have fun watching him work.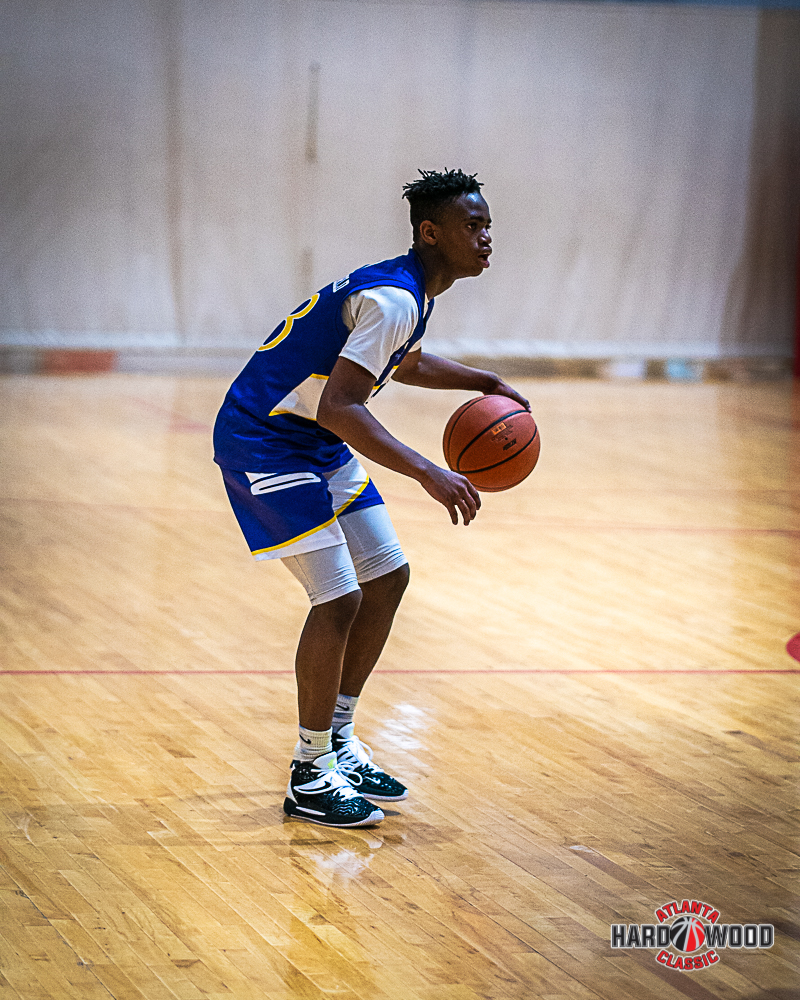 Mikey Williams – 6'0" G – 2026 | Future Kings (Greenville, SC)
Not that Mikey Williams. This Mikey is an outstanding player himself. In multiple games, he completely dominated and got to the rim at will. His athleticism with the ball is hard to match. As he continues to round out his game to compliment his speed, he's going to be a load to handle.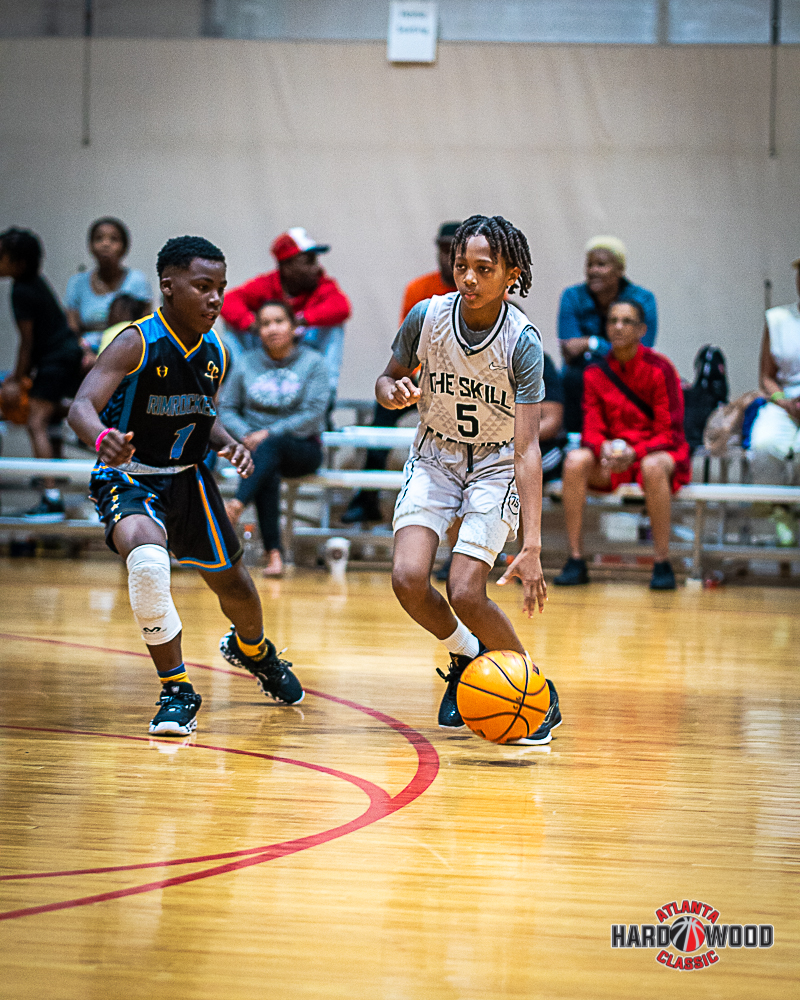 Brielen Craft – 5'6" PG – 2028 | TSF (Atlanta, GA)
There are few players as consistent and as skilled as Brielen Craft at his age. He's got a ton of tricks in his bag. Whether he's facing a zone defense, man to man, halfcourt traps or box and 1, it doesn't rattle him. In back to back games leading up to the championship, he rallied his team together, made tough plays down the stretch and willed his team to wins. He may be young, but this is an excellent basketball player. He's going to do some great things as he progresses.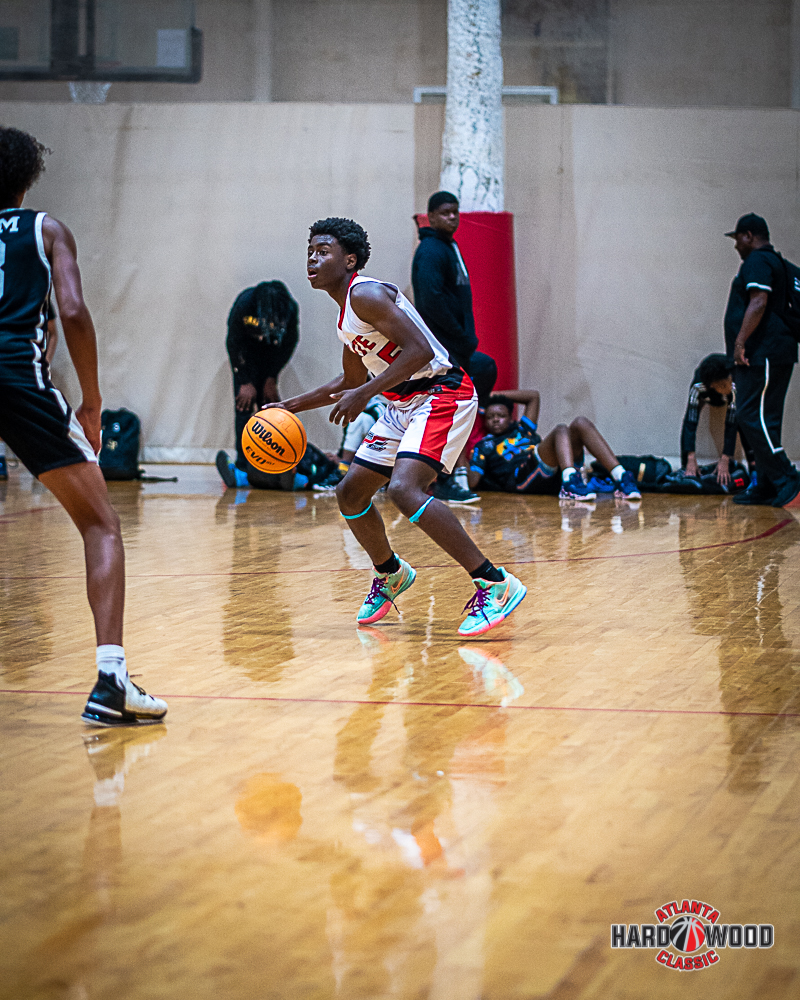 William Gause 5'8" G – 2027 | Promise Elite 2026 (Snellville, GA)
William Gause passes the eye test on the court. What stands out is his length for his size. He's got a good wingspan and a low center of gravity. Offensive players struggled to get past him as the primary defender. On the offensive side of the ball, he uses his body well to shield the ball and he draws a ton of fouls on his way to the rim. As an outside shooter, he can get hot and go on big scoring runs. Check in with this kid. You'll see his name often in box scores.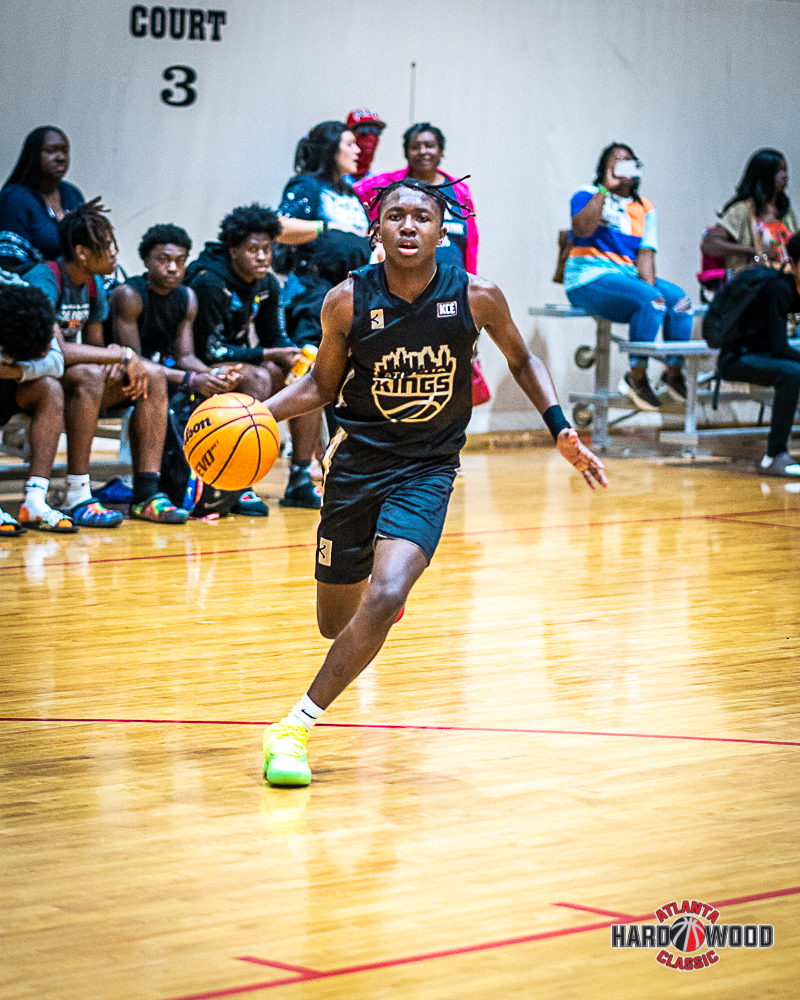 Michael Scott – 5'10" G – 2026 | Atlanta Kings (Atlanta, GA)
Mike was a pure scorer for the Atlanta Kings. He's got a natural feel for the game and can score in bunches as the primary ball-handler or as a secondary ball-handler. He's also very unselfish and moves well without the ball. His movement and activity creates opportunities for his teammates to get clear looks. His style of play tends to translate very well, so don't be surprised to see him log varsity minutes early in his high school career.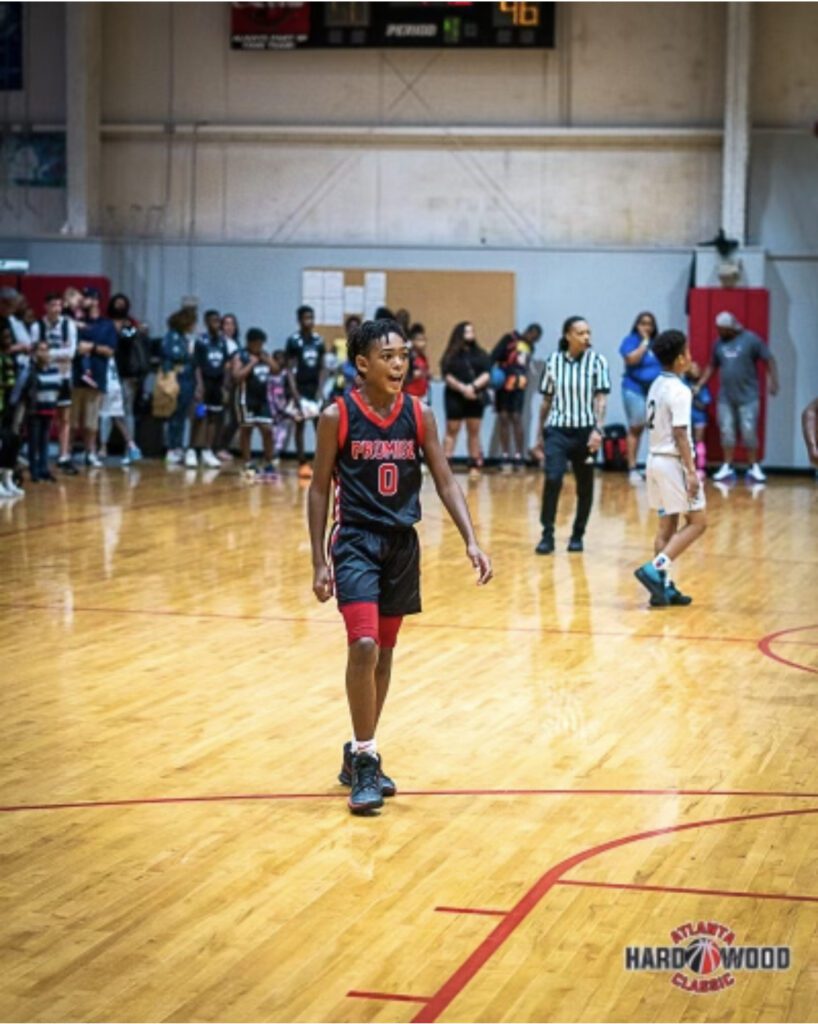 Jeremiah Anderson – 5'5" G – 2028 | Promise Elite (Snellville, GA)
Anderson probably had the most memorable breakout game to date. In a game where his team had to finish with just 4 players, he consistently scored and dished the basketball at a high level despite the loss. His desire, motor and offensive skills make him a tough cover. Most kids his age have a push shot, but he's got great form and a quick trigger that puts fear in the heart of most defenders who try to guard him. Keep this one on your watch list.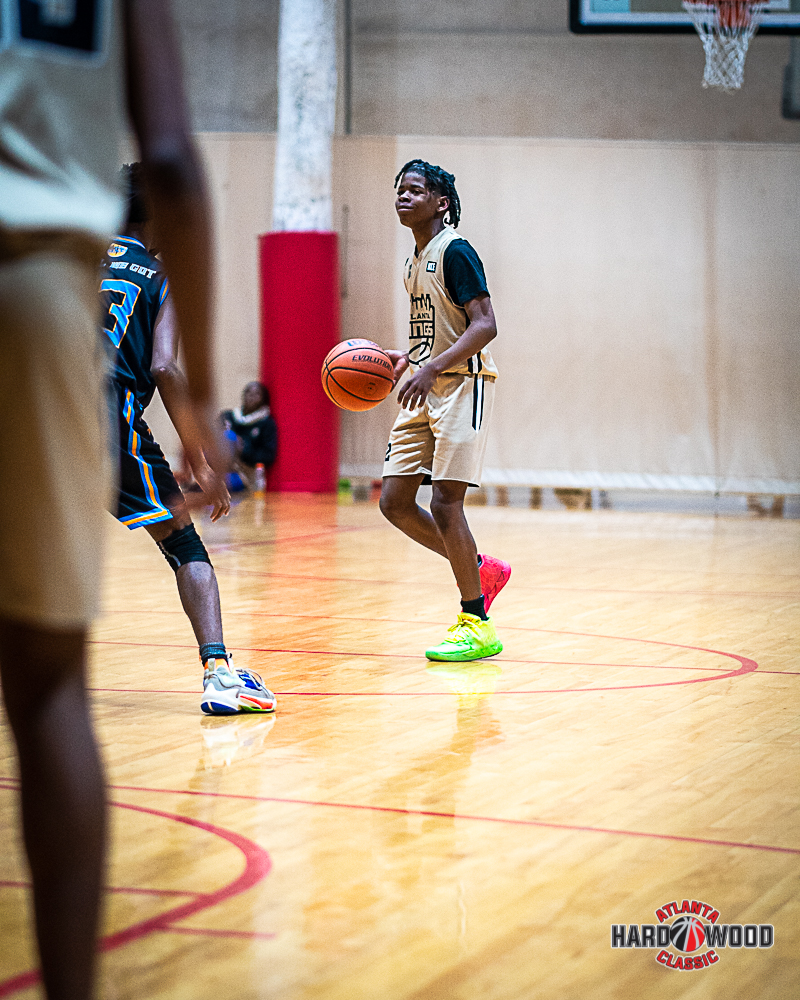 Andrew Taylor – 5'5" PG – 2026 | Atlanta Kings (Atlanta, GA)
Despite being listed around 5'5", Andrew Taylor was by far the most dominant guard in his age bracket. His ability to see the floor creates a ton of easy scoring opportunities for his teammates. Defenses at this stage struggle to stay in front of him due to his craftiness, court vision and an impressive ability to finish in the paint despite his size. As his body matures, he'll develop more quickness and burst. Once that happens, he's going to be a pain to deal with on both ends of the floor.
Kaden Lewis – 5'5" PG – 2028 | Team SAC (Huntsville, AL)
Kaden was arguably the most shifty player in his age bracket. His ability to handle the ball and shake loose from defenders was pleasing for the crowds to witness. In addition to his adept handle of the ball, he has a nice looking shot, good court vision and he's got supreme confidence in his ability. He's a player that will undoubtedly make noise as he gets older.
Cameron Parker – 6'5" C – 2027 | Atlanta Outsidaz (Lawrenceville, GA)
It was virtually impossible to miss Cameron Parker. He's got excellent size at this stage for a post player. Most 7th graders his size struggle to get up and down the floor, but Cameron played strong and solid for extended periods of time. He showed great promise as a rebounder, finished quickly around the basket and ran the floor hard.
Nazarious McDowell – 5'6" PG – 2026 | Metro Elite (Zebulon, GA)
At times, McDowell seemingly was moving at a completely different pace than his peers. His speed and awareness on the floor was impressive. With either hand, he is lightning quick off the dribble and he finishes exceptionally well through contact with either hand. If he is your primary ball-handler, you'll more than likely have an opportunity to win a game. He just knows how to play.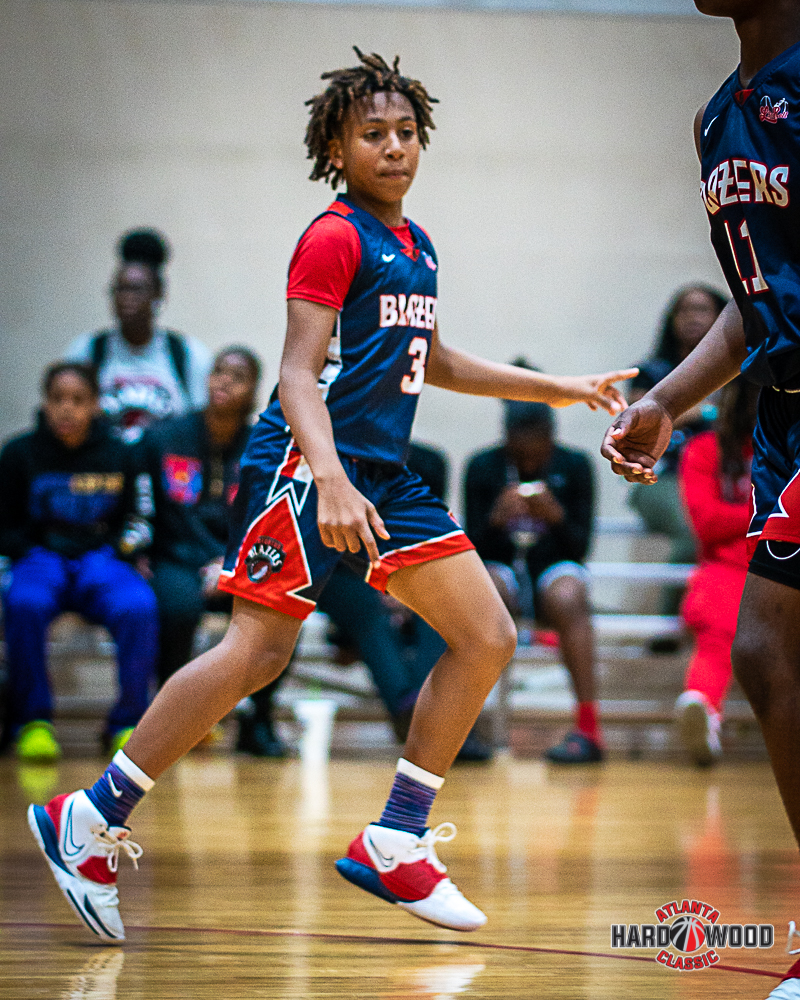 Jacobi Footman – 5'3" G – 2029 | Decatur Blazers (Decatur, GA)
The Decatur Blazers 5th grade team is one of the most impressive units I've seen. While they have multiple standouts that could easily make this list, Footman stood out to me the most. It's not often you see players this young who value spacing, off ball movement and patience. He has a nice jumpshot, finishes well in the painted area and he can break a defender down off the dribble. I've seen players like Footman before at his age. They tend to progress into excellent players long term.