Shaquan's Prime Performers (Showcase of Champions – Part 1)
The Kenny Smith Showcase of Champions was everything that I expected. Nonstop competitiveness from the players to the coaches to the parents, friends and family that traveled to cheer on their teams. With a lot of games coming down to the wire at the biggest moments, some of kids were able to unleash their clutch genes in front of packed crowds. It's safe to say each organization left the Kenny Smith Showcase of Champions with a different experience that will last a lifetime.
---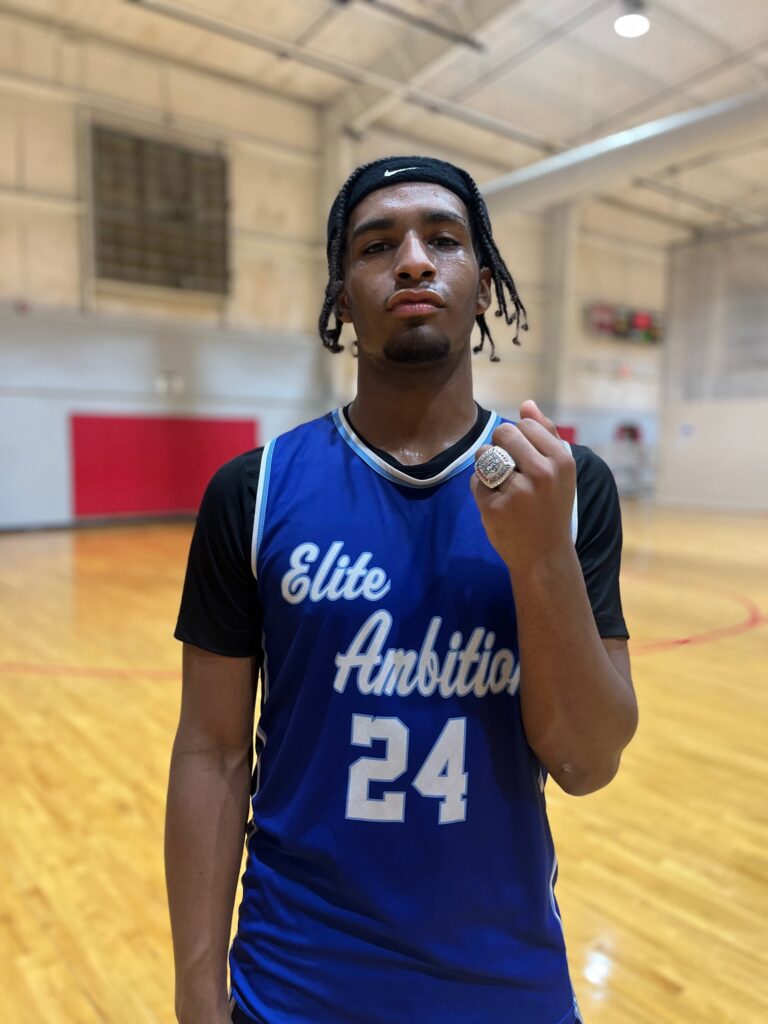 Kobe Franklin | 2025 | EAB
Franklin made sure to leave no doubt his team was taking home the Kenny Smith Showcase hardware. Offensively, Franklin was outstanding when it came to running the floor to receive transition lay-ups, he moved the ball really well when defenders showed too much help and he used his strength inside to finish through contact. Franklin rarely missed his and one opportunities and when he did, he was solid from the free throw line. Defensively, playing a bit out of position Franklin challenged guys at the rim using his underrated athleticism and jumping vertically to not pick up fouls. He tremendous hustle on both ends helped him lead all scorers with 15pts in the championship game.
---
Hayden Clay | 2026 | TSF Elite
Clay had his hands all over his team's opening day victory against a hard playing Triple Threat Elite squad. Finishing with 11pts and a number of rebounds, Clay demonstrated great hustle on both ends he secured rebounds really well, finished strong inside if he didn't earn trips to the charity stripe, he handled the ball at times to release pressure from his guards and he even stepped outside and showed off his shooting touch.
---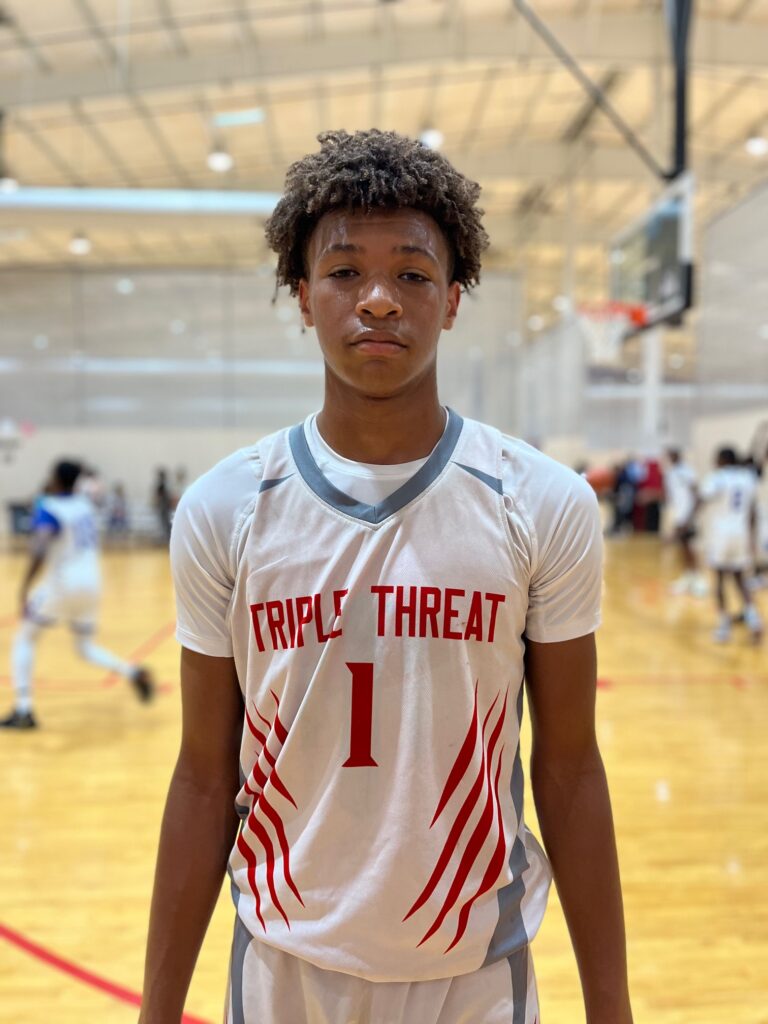 Nasim Saribi | 2026 | Triple Threat Elite
If there was ever a player that needed to wake up, it was Nasim Saribi. Through two quarters in a tight game Saribi managed to score just 4pts. It wasn't until the second half when Saribi scored 19 of his team's 31pts. He was proficient from three, got to his spots well with and without the ball to get quality looks, showed exceptional footwork and left no doubt he's a gamer.
Tyler Younger | 2027 | Mpire
Younger's inside presence against Triangle Offense was much needed with his ability to not only fight for second chance opportunities but to finish majority of them as well. Younger has the aggression that a ton of coaches continuously look for in player when snatching down rebounds or fighting for loose ball opportunities. He's a forward that handled the ball at time like a guard, made timely shots for his team in the clutch and even made some game sealing free-throws. 
---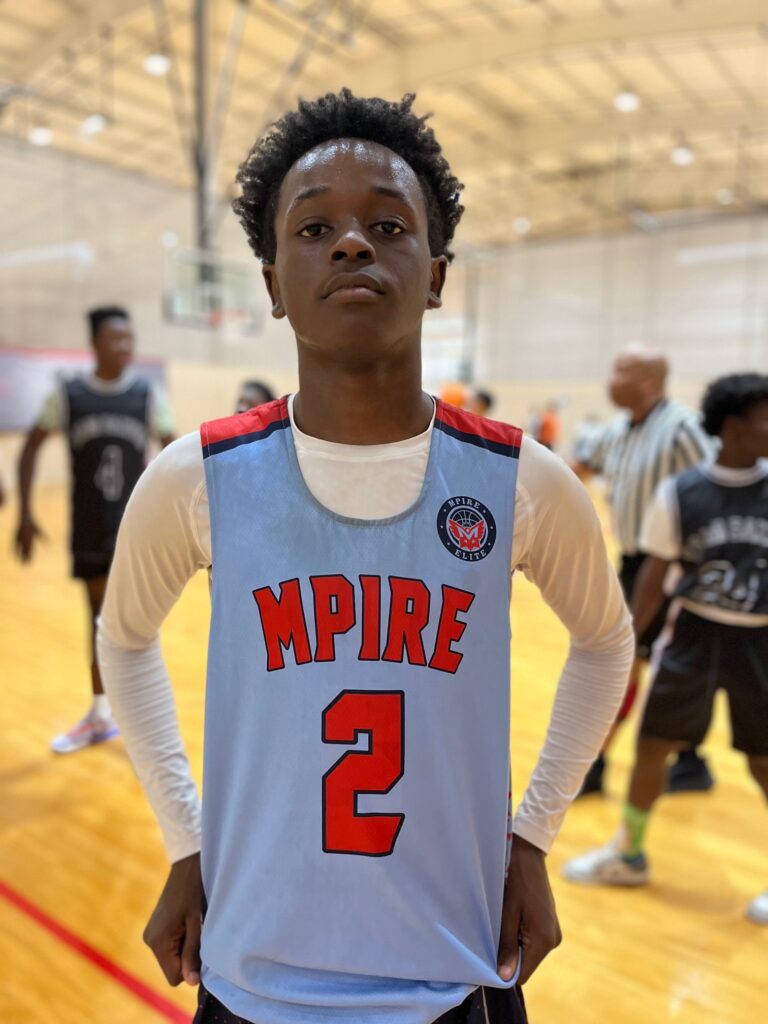 Abel Trotman | 2027 | Mpire
It most certainly wasn't a one man show against Triangle Offense but it could've been. Every time Trotman operated the offense he had a real calm demeanor doing just about anything he wanted. Breaking down defenders off the bounce, taking and making his mid-range pull ups, drawing the defense to find his open guys, and also showing his will to snatch down rebounds on both ends as well. Trotman is definitely one quiet hooper that let's his game do the talking.
---
Justin Page | 2027 | Team Baxter
Being able to takeover games takes will and a confidence to do so. That's something Justin Page didn't lack and made it his job to get his Team Baxter squad their opening day victory against a tough MPire squad. The southpaw guard showed his complete dominance from all three levels. Getting to his spots at will, knocking down tough shots off the bounce, finishing strong inside and with his strong defensive efforts he had a good spurt where he turned defense into offense. While his scoring was huge, so was his playmaking ability due to the attention he drew.
---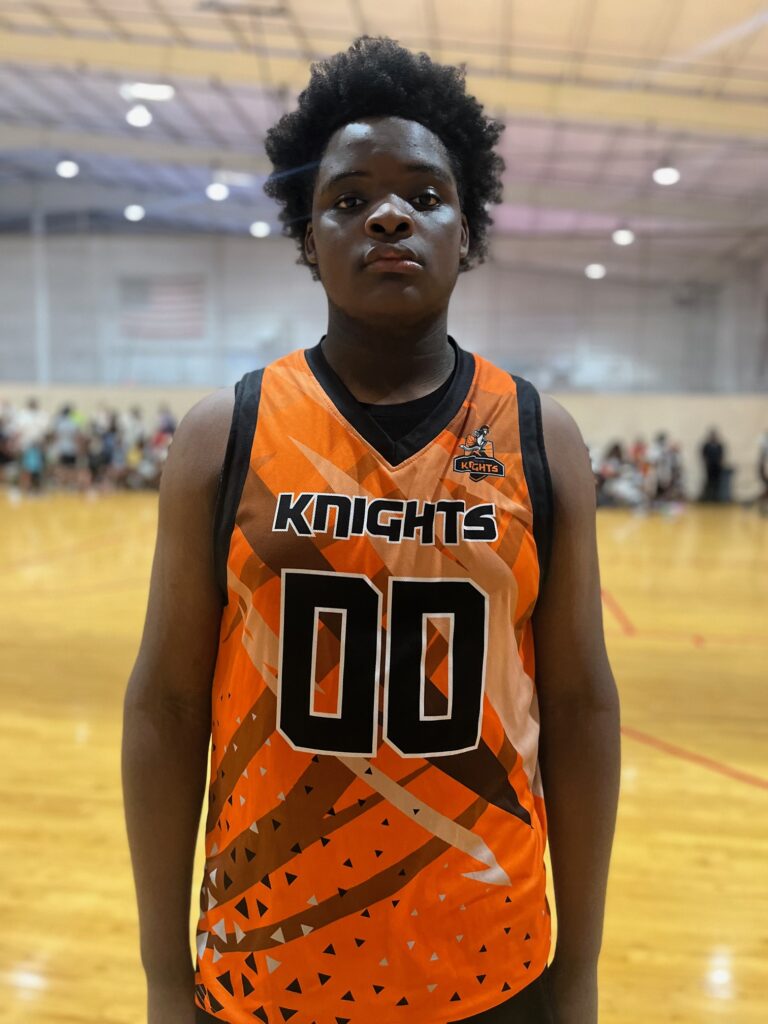 Jaylon Moore | GA Knights | 2027
Moore was without a doubt the most powerful forward in his class at the Kenny Smith Showcase. With that power, he used it to his advantage inside to make the game easier for his team. He played with good patience out of the post, seeing a ton of double teams due to his strength and size he was able to display his passing skills while seeing over his shoulders or facing up, he was a beast on the boards and very solid at the line with a nice soft touch. Moore didn't just rely on his power unless he felt pressured to do so and his did it with good pace all while avoiding offensive fouls.
---
Adrian Hughes | 2027 | Mpire
Hughes is an electric guard that constantly got into the teeth of defenses. I was able to catch Hughes in two games, one in which he dropped a game high 25pts by using his shifty ball handling moves to get by defenders to finish at the rim with either hand acrobatically, he knocked down spot up threes, shots off the bounce and even showed his ability to be a strict floor general when it mattered most. He consistently got open looks for his teammates and showed why he's fun to play with. 
---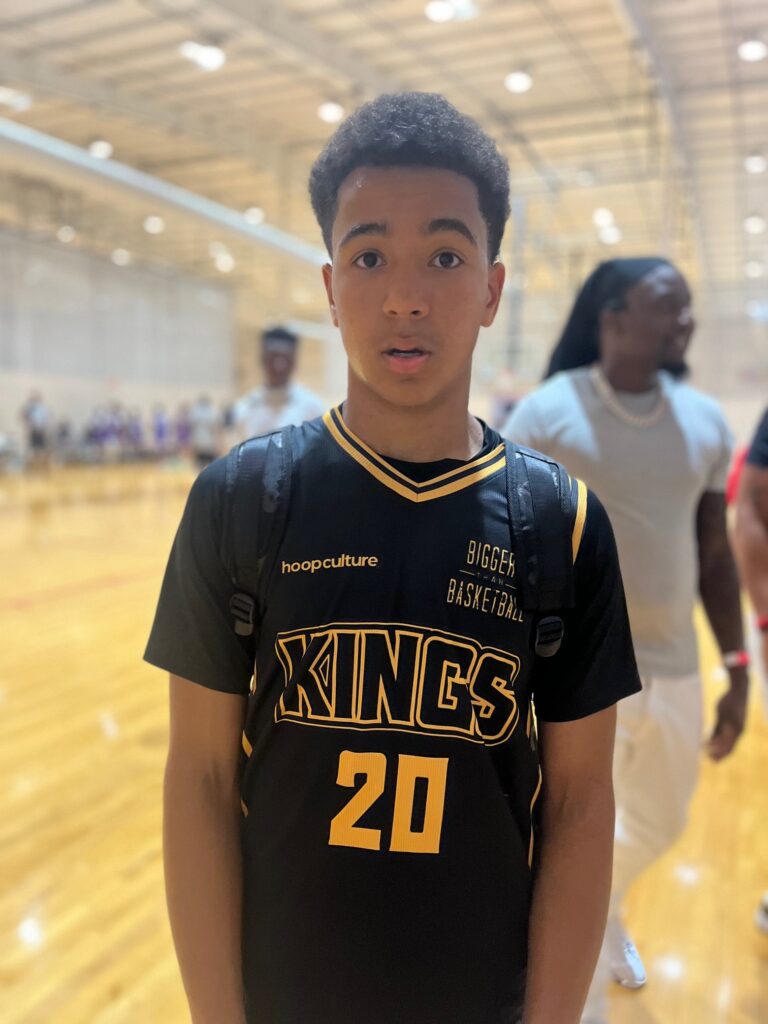 AJ Starr | 2027 | KT Kings
AJ Starr lived up to his name against a hard nosed defensive playing Georgia Knights squad. He was the star of the game with his ability to close out games during winning time. While he did so in two consecutive games, against Georgia Knights he was really stellar from the outside. Showing exceptional footwork, a quick release and his ability to relocate after using a good pump fake. Starr converted on four triples for the game but he had three big ones in the closing minutes to secure a 59-58 victory that could've went either way.
---
Julian Davis | 2027 | NJ Express
Davis was one of the most versatile prospects in attendance at the Kenny Smith Showcase showing his ability to score the ball well inside the perimeter and defend on the other side. Davis used his unique athleticism to finish around the rim, he knocked down some big mid-range pull ups whenever he couldn't get to the basket and he did a pretty good job at reading the floor. Defensively, Davis has really good timing when it comes to blocking shots or just challenging shots at the rim to alter them. He was a huge part of his team's early success.