Shaquan's Prime Performers (Showcase of Champions – Part 2)
The Kenny Smith Showcase of Champions was everything that I expected. Nonstop competitiveness from the players to the coaches to the parents, friends and family that traveled to cheer on their teams. With a lot of games coming down to the wire at the biggest moments, some of the kids were able to unleash their clutch genes in front of packed crowds. It's safe to say each organization left the Kenny Smith Showcase of Champions with a different experience that will last a lifetime.
---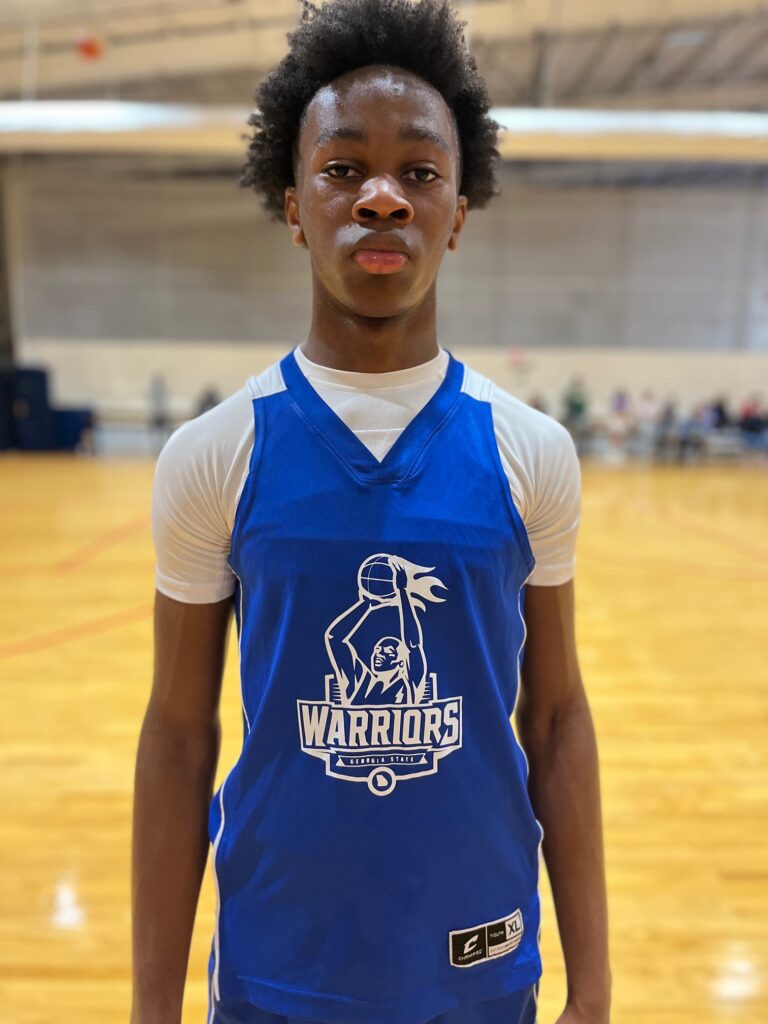 Langston Hakeem | 2028 | GSW Elite
Hakeem made things look very easy to open up the Kenny Smith Showcase Friday night. Using his long arms and good energy to force turnovers at will during his team's full court press. Even in the half-court setting he cause trouble with his nonstop activity. There wasn't a time when I looked up and Hakeem wasn't finishing strongly at the rim. Hakeem is another quiet assassin that showed a ton of pride in his defense all game long.
---
Jaden Johnson | 2028 | GSW Elite
Johnson is a very good backcourt teammate to have paired with Hakeem as they're both really disruptive against opposing guards, knows how to fill the lanes when running the floor and they ran a fast break clinic really well together. Johnson also showed his good defensive instincts and his ability to track down rebounds well as a small guard. He used his defensive energy to fuel himself and others and that led to a big win. 
---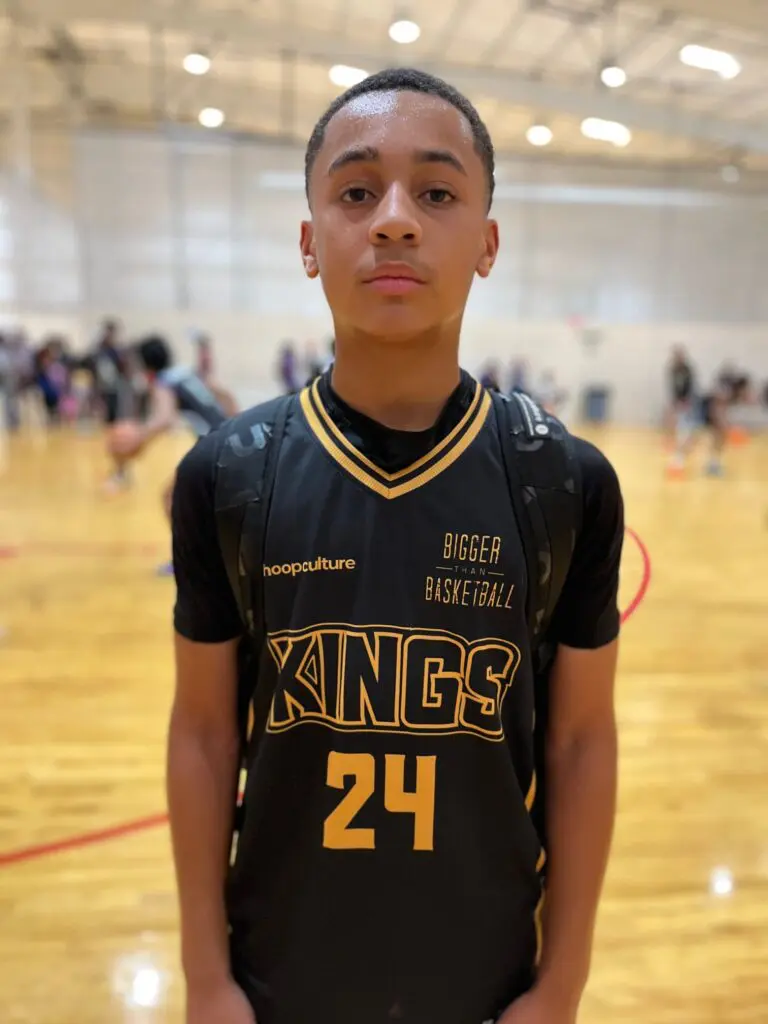 Xavier LeBron | 2028 | KT Kings
Xavier LeBron was one of the best lead guards I was able to watch at the Kenny Smith Showcase. Catching him two times in action he always handled the ball with his head up allowing him to make passes on time to open guys running the floor for easy lay-ups or jump shots. He ran his KT Kings squad really well when it was time and score or score and time situations. LeBron also showed his ability to break down his opponents with simple moves to score off the bounce. His IQ for the game is very high.
---
Jahmai Henry | 2028 | KT Kings
Henry is a tough guard that showed a ton of toughness when getting downhill and finishing in traffic at a high rate. He used his lanky size to keep smaller defenders hips while showing good basketball security to get to his spots on the court. Inside, Henry absorbed contact really well and finished a ton of and one opportunities. He also got to the line a number of times where he was really solid. Against a really tough Georgia Kings squad, Henry finished with 22pts and completely took over a game that was much closer than the final score indicated. 
---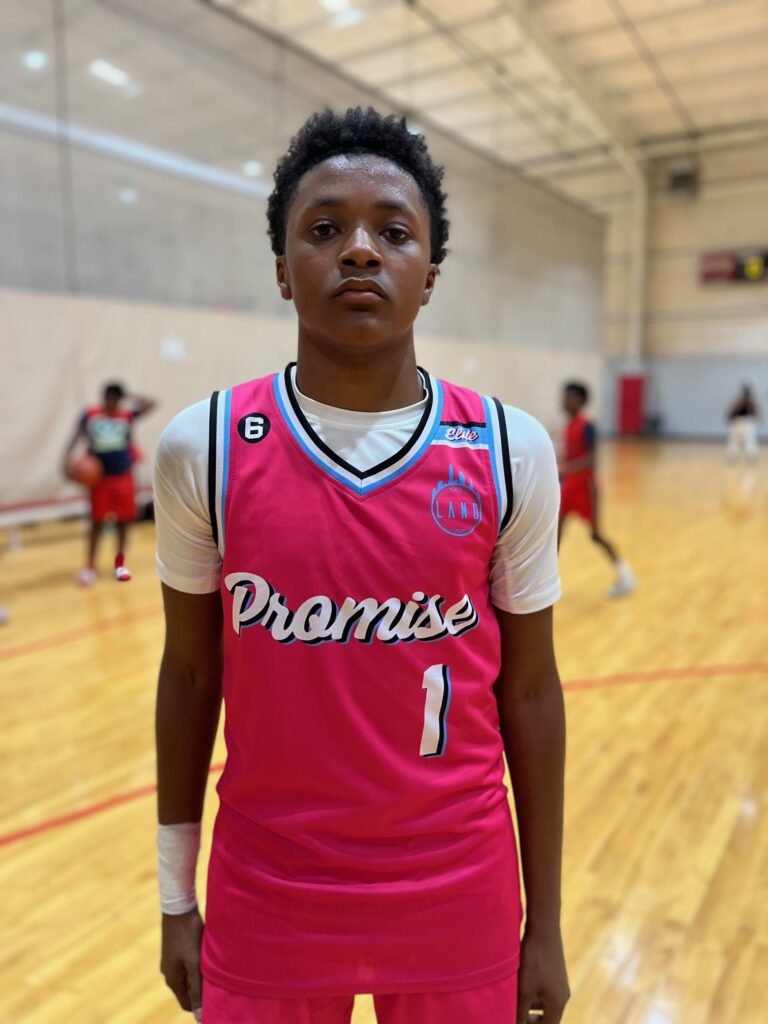 Kerrington Moore | 2028 | Promise Elite
Moore was a reliable shooting threat from the outside when his feet was set. He showed a ton of consistency knocking down open shots during championship action. His best looks came from behind the three point line where he was proficient and displayed a lot of confidence when shooting. Moore also made it known that he wasn't a one dimensional player by putting the ball on the floor to attack close outs to finish at the rim in traffic or making good reads to find open teammates.
Cameron Hurst | 2028 | Promise Elite
Hurst is a lanky forward that brought his a game each and every time I got to see his Promise Elite team in action. Offensively, he showed his ability to put the basketball on the floor to make plays for himself and others. Although he struggled a bit during championship action early on he eventually found his groove finishing around the rim with either hand through contact or in traffic. The area I was most impressed with Hurst was in the mid post area where he knocked down shots at a high rate. Defensively, he actively used his long arms to deflect passes and to challenge shots at the rim in which he altered all game long. 
---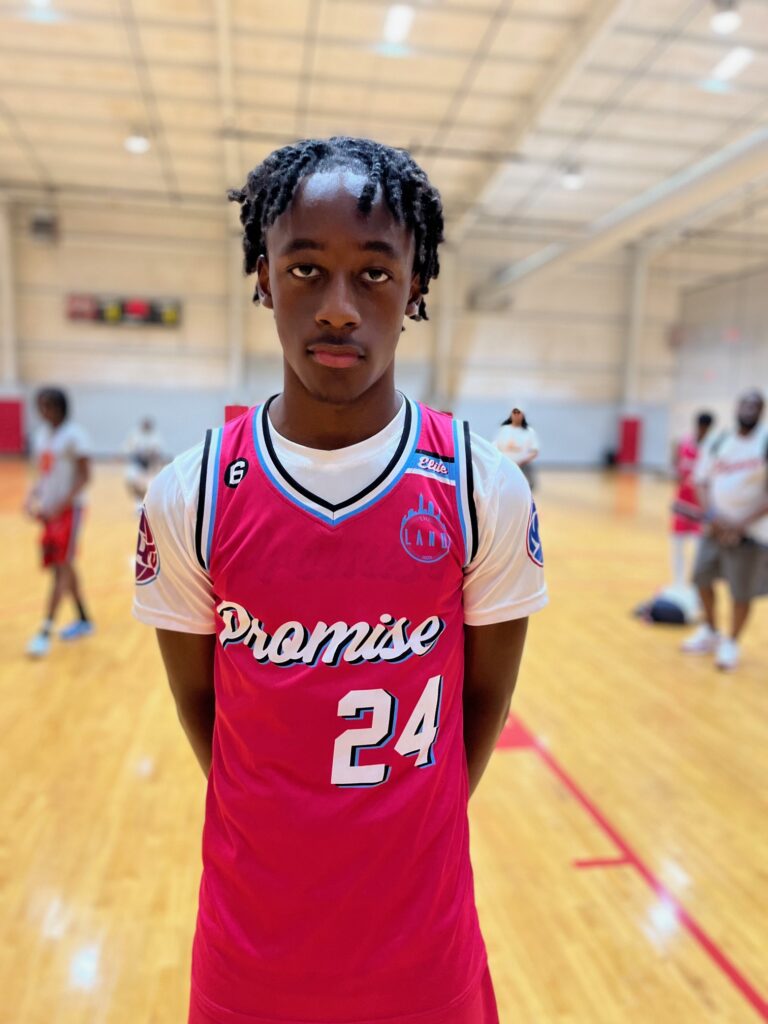 Kayden Ogbara | 2028 | Promise Elite
If there's one players that consistently stuck to their strengths it was none other than Ogbara. The lefty athletic forward was one of the most outstanding rebounders with his natural athleticism that he used to sky for them both offensively and defensively. He finished well around the rim using quick leaps and making his job easy by keep finishes simple. Ogbara also filled the lanes really well and showed great hands when catching tough passes from his guards. Defensively, Ogbara also used his athleticism to alter shots at the rim at will if he didn't get his hands on them to send them the other way. As Ogbara's offensive game comes together he'll be one of the top humble prospects to look out for.
---
Talan Lewis | 2028 | NJ Express Elite
Lewis is a really calm guard that fits well with a teammate that can slash to the basket as well as Davis. He has a tight handle that he used to keep guys honest, he knows how to get paint touches to draw the defense in and he wasn't afraid to finish at the basket despite challenging bigs.  Defensively, Lewis got up under guys and made them work for what they wanted. He was a really solid defender that didn't reach, kept his fouls low and showed quick active hands to come away with steals leading to easy fast break finishes. 
---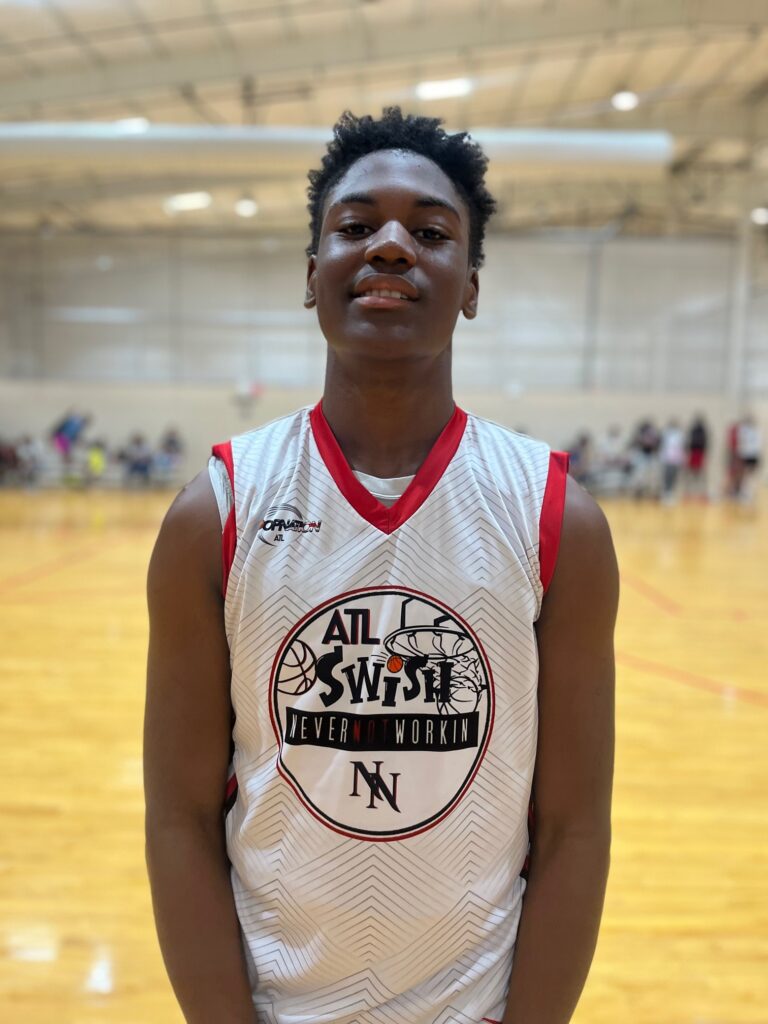 Deonta Croft | 2028 | ATL Swish
Croft was easily one of the most physical standouts I was able to catch in action. He showed a ton of grit when banging inside for offensive positioning, when making his moves out of the post or off the bounce and even more when banging inside on the defensive end. He made things really tough for opposing bigs/wings around the basket with his strength. Croft was also an aggressive rebounder that was willing to bang inside at all time. He showed a nice soft touch when finishing around the rim and played well to his strengths.
King Araujo | 2028 | Game Elite
Araujo is a really crafty combo guard that showed his ability to score the ball from all over. He has a smooth shooting stroke that comes with good range from the outside, a stop on the dime mid-range pull up and he isn't shy of finishing acrobatically in traffic. When Araujo's team needed him to facilitate, he had no struggles with making timely passes and taking good care of the basketball while doing so. Araujo's competitiveness was on the line against a tough Promise Elite squad and it showed all game with the emotions he played with.