SUMMER SLAM LIVE EVALUATIONS part 1 by Shaquan Worthy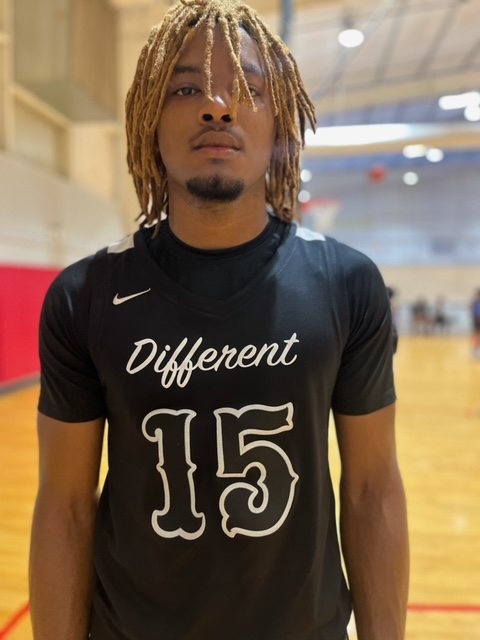 Eduardo Hendricks | 6'6 | 2023 Norcross Heat
Hendricks continued to show why he's one of the best available forwards in the class of 2023. He has good lateral quickness defensively to defend guards, quick leaps to block shots, and his offensive game has improved tremendously. Hendricks looked much more comfortable playing out of the high post area where he knocked down shots more consistently and had no trouble getting to the basket quicker for layups. His will to bang inside for offensive and defensive rebounds is what stood out the most. Giving his team second chance opportunities to score the ball and limiting opposing teams to one shot helped his Norcross Heat team out big time.
---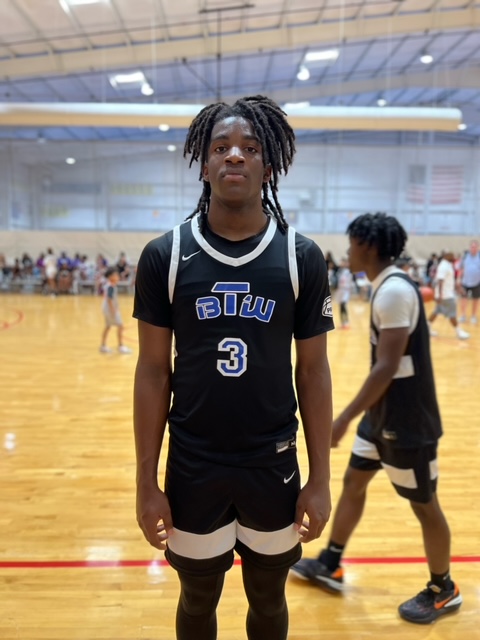 Dakota Morris 6'6″ 2024 BTW
After a big performance from Morris against a talented Rod Wave Elite squad and an overall big tournament his name has been buzzing. The multi-positional prospect displayed his 3-level scoring game with his main strength of finishing around the basket but no hesitation when it came to knocking down triple from both the three and mid-range area. Morris buried 4 triples on his way to a 28pt game against The Academy in a big 68-66 win. Morris knows his true strength of finishing inside and didn't allow his three pointers made to get him trigger happy. He showed a tight handle to get to his spots and his ability to play well above the rim
---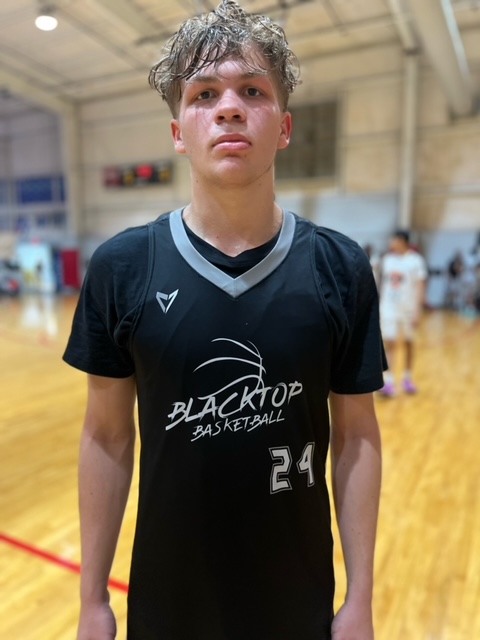 CJ Kerr | 6'3 | 2023 Team Blacktop
Kerr is a guard that initially caught my eye with his sneaky athleticism that he used really well around the basket not only to finish at the rim with tough lay-ups or dunks but also on the other end to send shots backwards. Offensively, Kerr was proficient from three playing well out of the triple threat stance each time the ball touched his hands, he got out in the open floor where he saw a ton of success and made all positive attacked towards the basket. Defensively, Kerr took pride in getting stops on his matchups and giving his team the best chances of having success to get stops. He's a prospect to monitor as he's looking for a home right away.
---
Ethan Walker I 6'6 I 2023
Walker is a strong forward that dominated the paint the entire weekend at the Summer Slam. He's 6'6 and has the build of a football player. Walker used that build to bury defenders when posting up and his strength to put them in the basket for soft touches around the rim. Against a solid Rod Wave Elite team, Walker made it really tough to contain him inside as guys didn't know if they should front the post or play him straight up and bang. When players fronted the post it resulted in easy dunks or kick out passes to shooters. The lefty showed great patience when operating out of the post and never seemed sped up. Defensively, Walker provided some much needed rim protection making finishes tougher around the rim. He's also not as heavy on his feet so he looked good defending the ball laterally.
---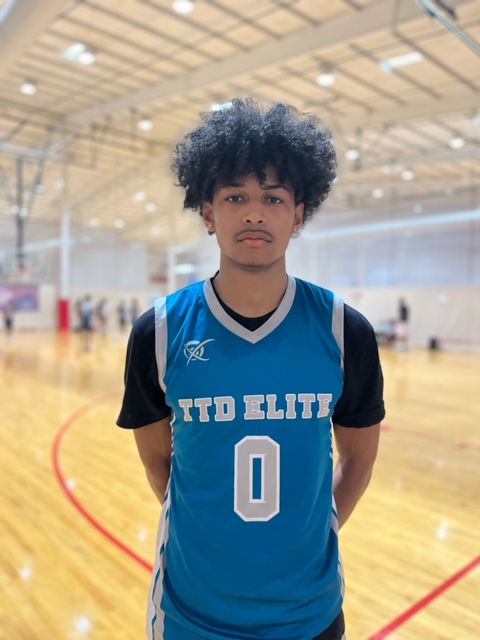 Joseph Reddick | 6'3 | 2024 TTD ELITE
When it comes to scoring the basketball that was something Reddick had no problem doing. The 6'3 scoring guard did so in a variety of ways whether it was on or off the ball. With the ball in his hands he's a straight line attacker that used his athleticism well around the basket to finish in traffic or through contact. Reddick didn't waste any dribbles while getting to his spots. Off the ball, Reddick knocked down spot up just shots with his unorthodox type of shot but was at his best when slashing for smooth floaters or mid-range attempts. Reddick managed to score above 20pts in each contest played at the Summer Slam tournament.
---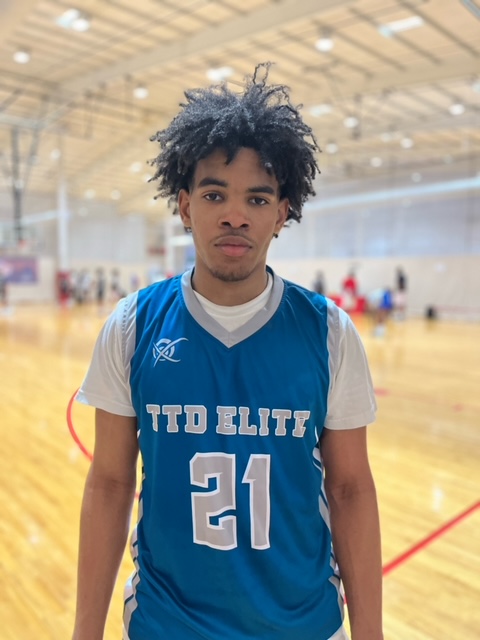 Evan Taylor | 6'0″ | 2024 TTD ELITE
Taylor is a strong point guard that provided some much needed scoring for his TTD Elite squad to kick off the Summer Slam tournament. In a tough early matchup against a solid No ID 2024 squad, Taylor had his downhill game on full display. Changing angles to the best of his ability to keep defenders off balance, finishing with some nice soft touch floaters, sticking his nose in for second chance rebounds and willingly getting paint touches to draw in defenders. Taylor finished with a much needed 20pts in a winning effort over No ID 2024 making his opponents respect him early on.
---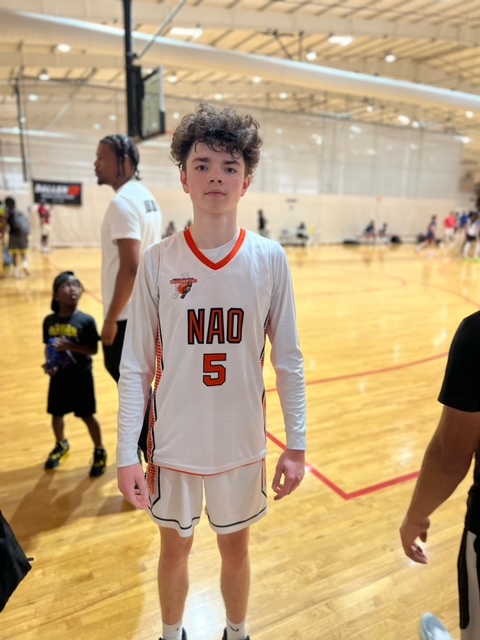 Esmer Madesko | 6'1 | 2024 North Atlanta Orangemen
Madesko is a combo guard that plays the game with good poise and toughness to match. He scored the ball at a high clip at the Summer Slam tournament showcasing his outside shooting touch and his crafty ways of getting to the basket. Madesko played really well both on and off the ball keeping his feet moving when he didn't have the ball and showing his understanding of good spacing on the court. He was always shot ready when he didn't have the ball and it helped out with his quick release or increased his chances of having a successful attack when guys closed out. Madesko showed some great leadership as well when leading his team to a close victory in which he had a game high 29pts.
---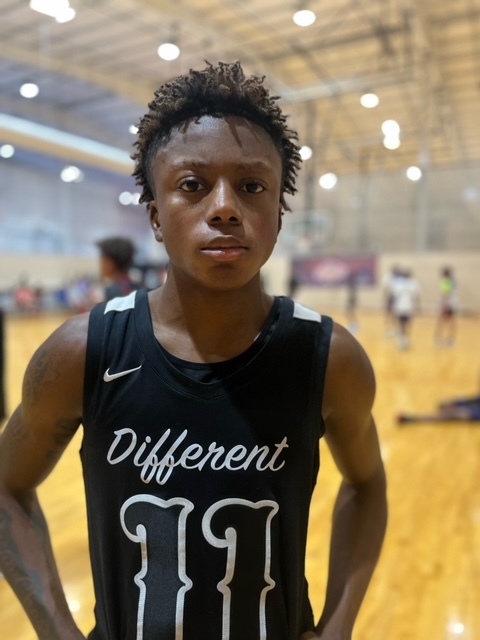 Khalil Smallwood | 6'0′ | 2024 Norcross Heat
Smallwood is a southpaw guard that had his outside shooting stroke going at the Summer Slam against North Atlanta Orangemen. Smallwood knocked down four 3s from the outside all off the catch and a few while being on the move. His ability to move without the ball is what had defenders chasing or putting them in positions to help stop the ball. Smallwood has a quick release that left defenses hesitant to even bother contesting. Defensively, immediately after knocking down shots or his team scoring he picked up his defensive assignments full court and did a good job at making them work.
---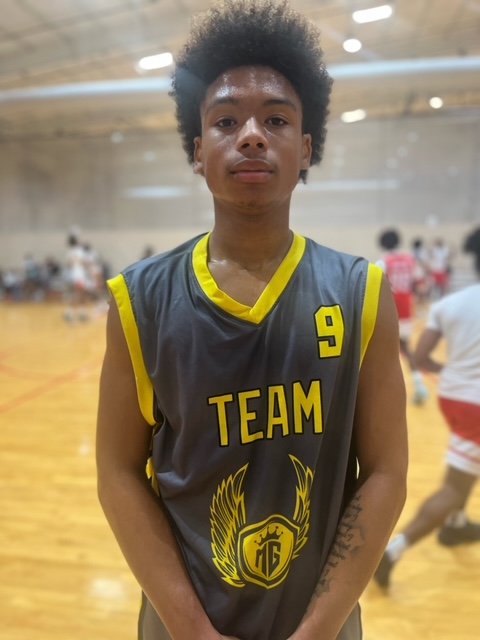 Tyler Husband 5'11 2024 TEAM MG
Tyler Husband is an electrifying guard that displayed his unique scoring abilities from all three levels. He was a knockdown shooter from three off the catch and off the bounce, he thrived well in the mid-range area after breaking defenders down, showed very good use of the floater game and even played above the rim if guys waited too long to stop the basketball. It was his burst of speeds mixed with good pace of play that kept defenders on their heels. Husband scored the ball well in bunches and had an efficient weekend at the Summer Slam
---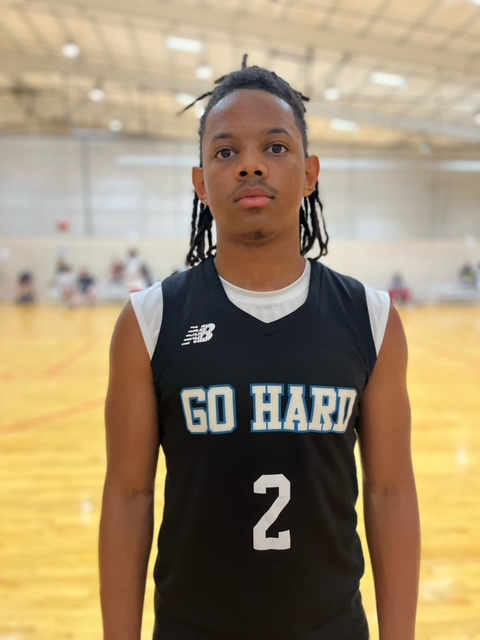 Evan Young | 5'9 | 2024 Go Hard Academy
Being able to consistently score in the mid-range area is something a lot of small guards don't take pride in doing in today's game but Evan Young was a master at it. Whether it was during isolation situations, pick and roll action or fast break situations, Young knew how to get off his mid-range pull up. He buried shots just inside the arc creating great space, getting up high on his release and making it really tough for guys to get a hand on it. Young has a shifty handle that he controls with good speed that shifted defenders nonstop allowing him to also create paint touches where he scored the ball well using acrobatic lay-ups and finding his open teammates when help stepped up. Young managed to score a game high 22pts against Atlanta Heat making it look really easy getting to his spots.
---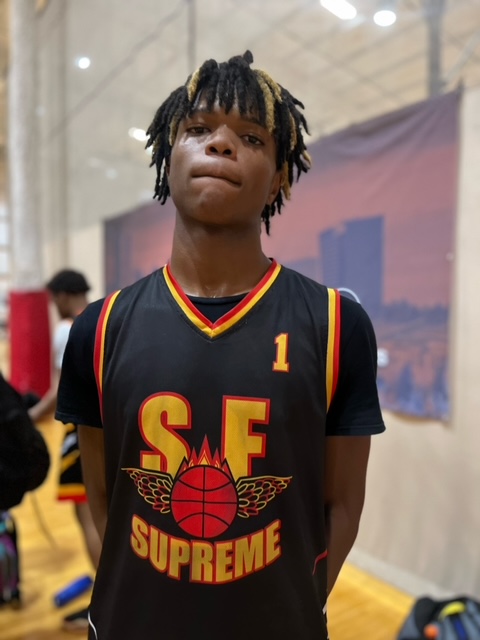 Michael Smith 6'4 2025 Soo Fresh Supreme
When it comes to the top two-way players that appeared at the Summer Slam, Michael Smith is a name to be considered. The 6'4 wing took pride in everything he did on both ends of the floor. Willingly getting to the basket by using a tight handle and making quick decision. He finished strong inside with either hand in traffic and through contact. Smith was also a reliable spot up shooter that shot the ball proficiently. Defensively, Smith showed his true leadership when it came down to defending the opposing team's best players. He's not the type of player that looks to fill the stat sheet although he can be he simply plays the game the right way and with great sportsmanship.
---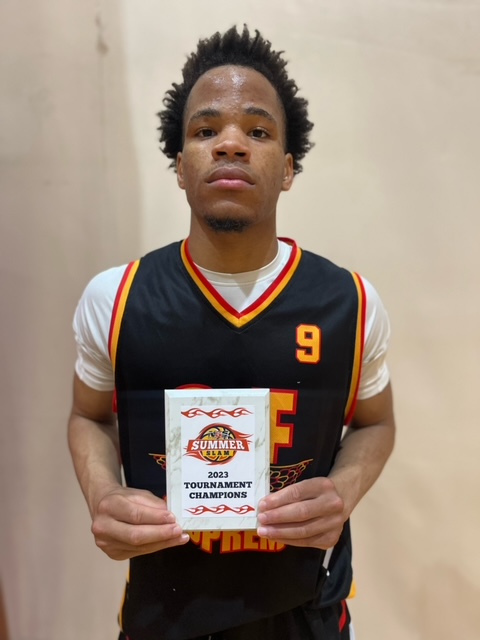 Riley Saunders 5'10 2025 Soo Fresh Supreme
Saunders is a strong guard that showed his calm demeanor when facing some tough on ball pressure. Never seeming phased by any pressure, has a strong body frame to hold guys off when getting his guys into their sets which allowed him to control the tempo of the game. Saunders has a shifty handle that allowed him to often break guys down before getting into his sweet mid-range pull up. Saunders created a ton of paint touches that helped him to find his spot up shooters and slashers cutting to the basket. Saunders stellar played helped lead Soo Fresh Supreme to a tournament championship.
---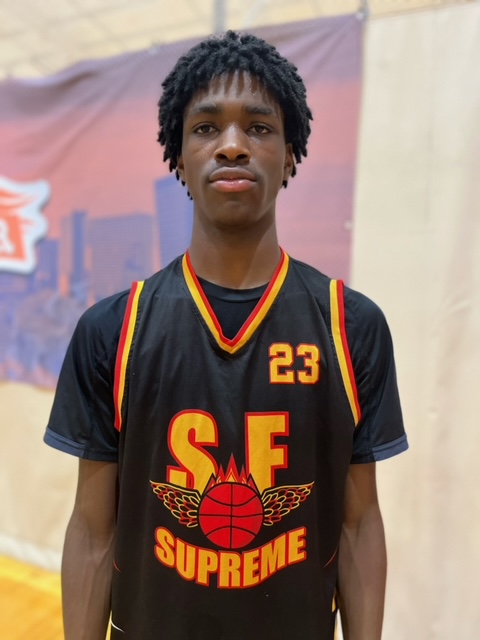 Dorian Jackman 6'3 2025 Soo Fresh Supreme
Dorian Jackman is a 6'3 wing that was at his best when attacking and getting down downhill for finishes. Jackman keeps the game real simple when getting downhill and finishes with nifty layups inside or looking to play above the rim. While Jackman was at his best when attacking, he showed that he isn't a one dimensional player. When defenders cut off Jackman's driving lanes, he got to his short corner spot where he had a ton of success scoring the basket. He initiated contact well and bounced off of players for smooth step back shots. Jackman's nonstop aggression and pure energy makes him a tough assignment to contain.
---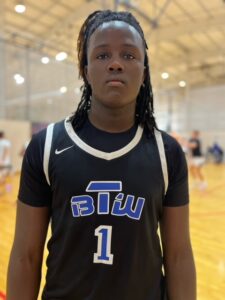 Trey Card | 6'6 | 2025 BORN TO WIN
Trey Card is a point forward that can do it all on the basketball court. At 6'6 he has good size, strength, athleticism and mobility to guard positions 3-5. Card rebounded the ball at a high level for his Born To Win squad, often pushing the break using good speed to go along with a tight handle. Card showed his ability to properly read the floor while making plays for himself and others. Strong finisher around the basket, solid mid-range pull up, reliable free-throw shooter and sneaky athletic at the rim. Card finished above the rim a few times and used that same athleticism to protect his team's basket as well. Card is a very solid prospect in the class of 2025 to keep an eye out for while already earning an offer from Albany State University.