Who Got Next Tip-Off Prime Performers (Class of 2027)
The class of 2027 are the 8th graders heading into 9th grade after the summer. This is one of my favorite stages to evaluate prospects to separate who is maturating, developing, learning and applying. All players want to play varsity as a freshman, but are you ready for the grind? Are you doing your due diligence to be mentally and physically prepared for what varsity entails? I'll be keeping a close eye on the 2027 class. One thing for sure in this event the players listed as Prime Performers proved to be more equipped for the next level as of right now, but it is a marathon, so stay the course.
---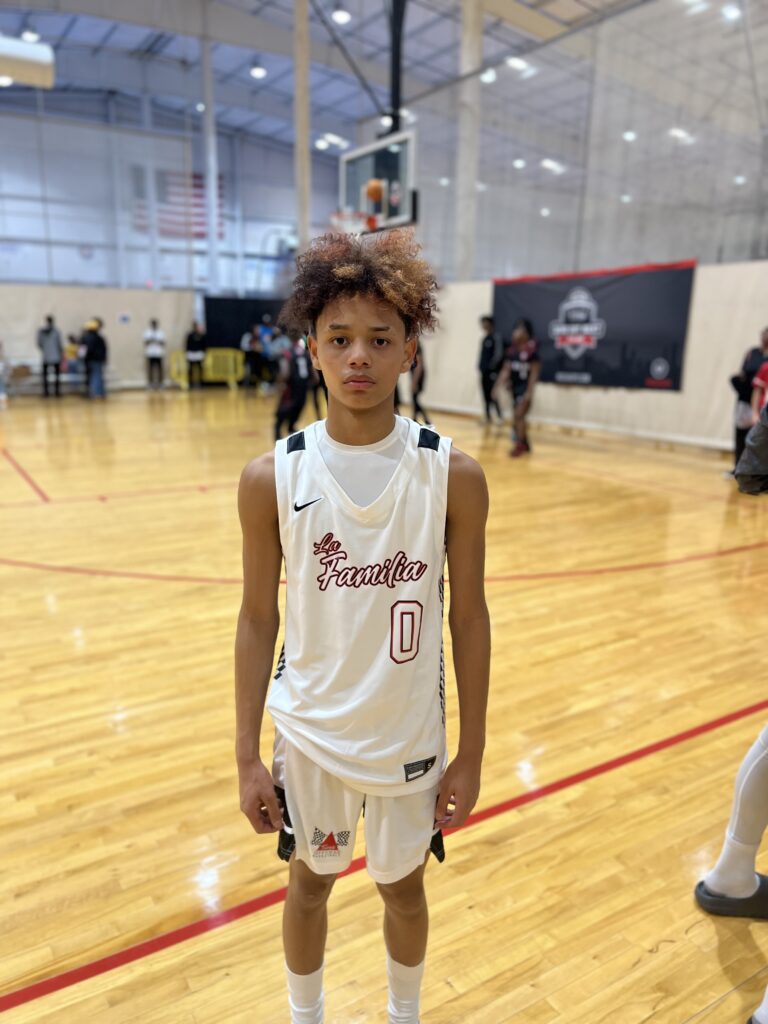 Tyler Barnes | Triangle Offense | G
Barnes participated in our All-Star Weekend last week and he scored so effortlessly in the open floor and off the dribble, that I thought to my self I have to see this in the heat of battle, when everybody is locked in defensively. Well I am a firm believer in Barnes' skill set and he can make an instant contribution to a varsity ball club. He shoots the three ball at a high clip and makes great decisions with the basketball. As he gains more strength, his ability will increase.
---
Omari Chaudhry | Game Elite | G
Chaudhry's game and frame has grown since I last seen him during the school season. His production is high and he operates exceptionally well off the dribble. He dictates the pace of play whenever he is on the floor. He has good size for a guard and tends to use it to his advantage when going against smaller opponents. Chaudhry is good at putting players on his hip to control the pace of play. You're not speeding him up.
---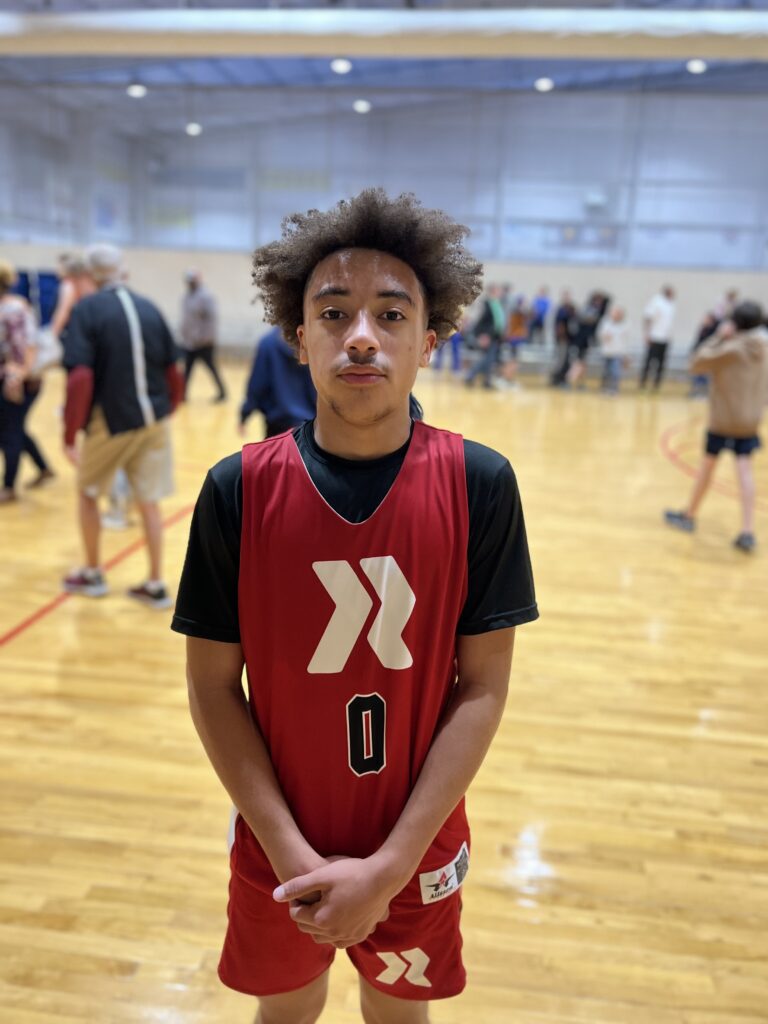 Marcus Green | Redline Basketball | G
Marcus Green's composure allows him to see the game one play ahead. He's a fluid combo guard that made all the right plays to lead Redline Basketball Club to the final four of the Who Got Next Tip-Off. He notices mismatches and looks to exploit them within the flow of the offense. Green is extremely unselfish, patient and observant. Even when a team seemed to have his ball club's number Green made the necessary plays to get wins and stay competitive.
---
Zach Schmoeckel | Redline Basketball | F
Big shot Zach was unlocked at the Who Got Next Tip-Off. He hit one of the most unexpected game winners all weekend. Schmoeckel is the standard for playing within the flow of the game. He seamlessly moves without the basketball knowing a teammate will find him with how well Redline Basketball Club swings the ball and finds the open man. He isn't afraid to bang in the paint, nor is he trigger shy when his feet are set. Trending to a stretch 4, Schmoeckel is a player all championship teams desire.
---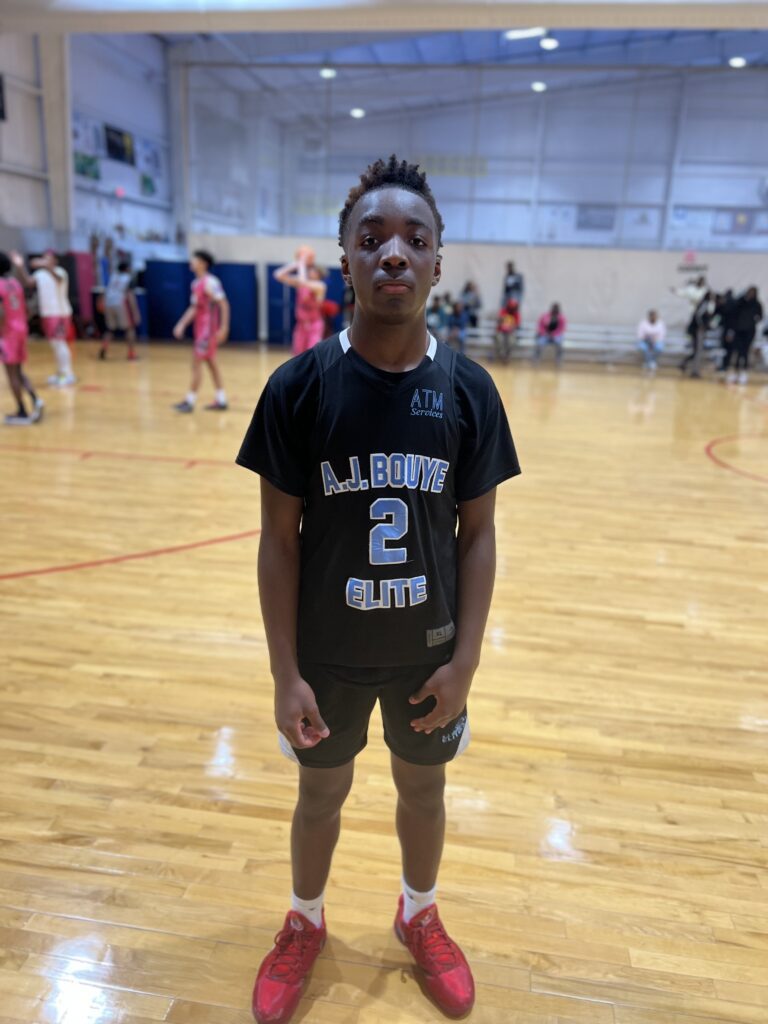 Langston Jones | AJ Bouye Elite | G
Jones is a flat out scoring machine. The game seems to come very easy for him. Jones consistently scored at all three levels and willed his team to victory. Jones is so good around the rim with his ambidextrous finishes and soft touch on floaters. He had a nice stroke from deep as well, but he scored so fluently that he didn't settle. Defenses had a hard time adjusting to his game play.
---
Chance Reynolds | AJ Bouye Elite | G
Lead guards that play the game the right away by analyzing what their team needs are game by game is what I love most about the game. Reynolds fits that mold. In this tournament his team needed him to impact the game by facilitating and he did it with flash and flare. His passes were on target, which usually led to a bucket or foul line trip for the teammate he was assisting. Reynolds shot the ball with precision and broke down the best perimeter defenders opposing teams to defend him. His bag is deep and will get deeper.
---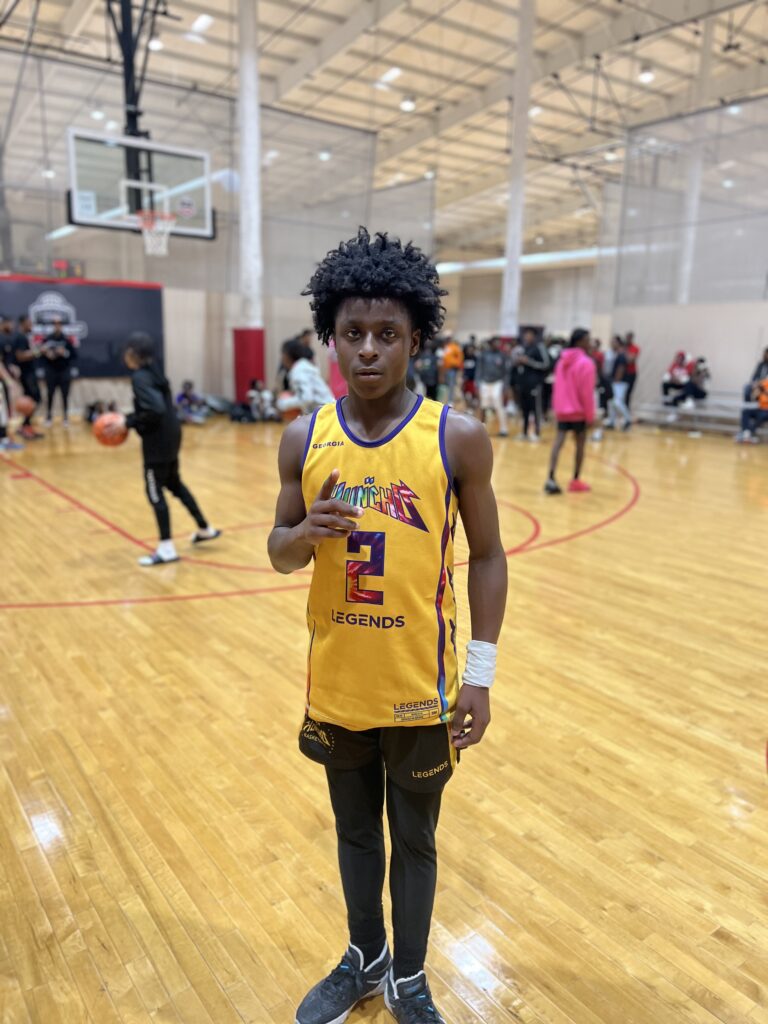 Quadir Truesdale | Team Huncho | G
Truesdale got off to a blistering start at the Who Got Next Tip-Off. He made defenders pay every time they pressured him. He broke defenses down with his slick and crafty dribbles at will. Truesdale slashed his way into the paint whenever he wanted and got whatever shot he desired. His shot creation and ability to create space may have been the best at the Who Got Next Tip-Off. Truesdale realizes how quick he is and used that to his advantage to get past defenders and literally live in the paint. Throughout high school I can see him constantly spoon feeding big's with the amount of paint touches he generates.
---
Yahines Maxwell | AE5 Elite | G
Maxwell was among the leading scorers in his division. He is a shooting guard in the truest sense. He scores effortlessly, efficiently, and easily. It took double teams or zone defenses to slow Maxwell down, because I didn't see defenders get stops one on one. He shoots the mid-range jumper often, which completely opens his game. There are more and more players developing into three level scorers, but not many can produce from all three levels with the volume of shots Maxwell takes. The biggest take away watching Maxwell is that he doesn't take bad shots. His shot selection is pure and he can surely make each one he takes.
---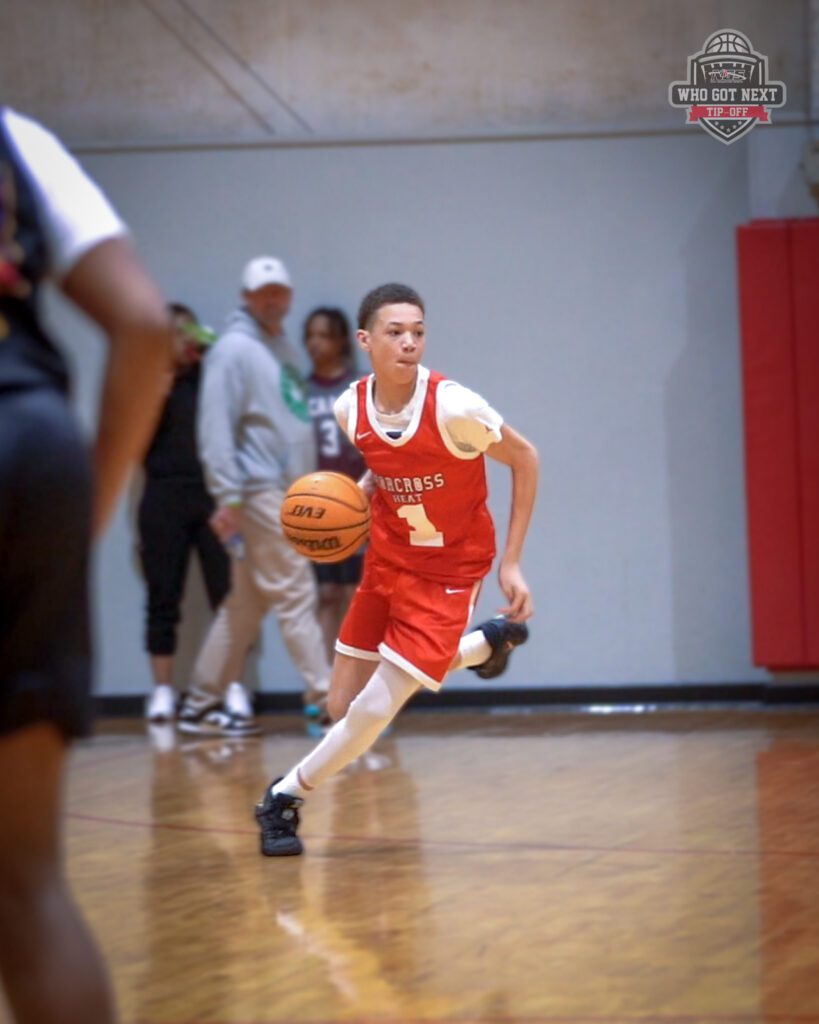 Braydon Langston | Norcross Heat | G | 2027
Langston grew a few inches in the past year. Now standing at 6'3", the lanky guard played like he had something to prove. He was all over the floor; scoring, assisting, rebounding, defending and most importantly leading. He sets the tone and brings the energy for this Norcross Heat group. They're going to have tremendous spring and summer.
---
Josiah Randolph | Norcross Heat | G | 2027
Randolph is a gritty two way guard that completely gets after it on both ends. He competed and took on the opposing teams toughest assignment on the perimeter. Randolph long arms and active hands led to cause turnovers and getting quality stops on defense. Offensively he thrived in the open floor. Randolph constantly looked to get to the rim to open up the floor for his shooters.
---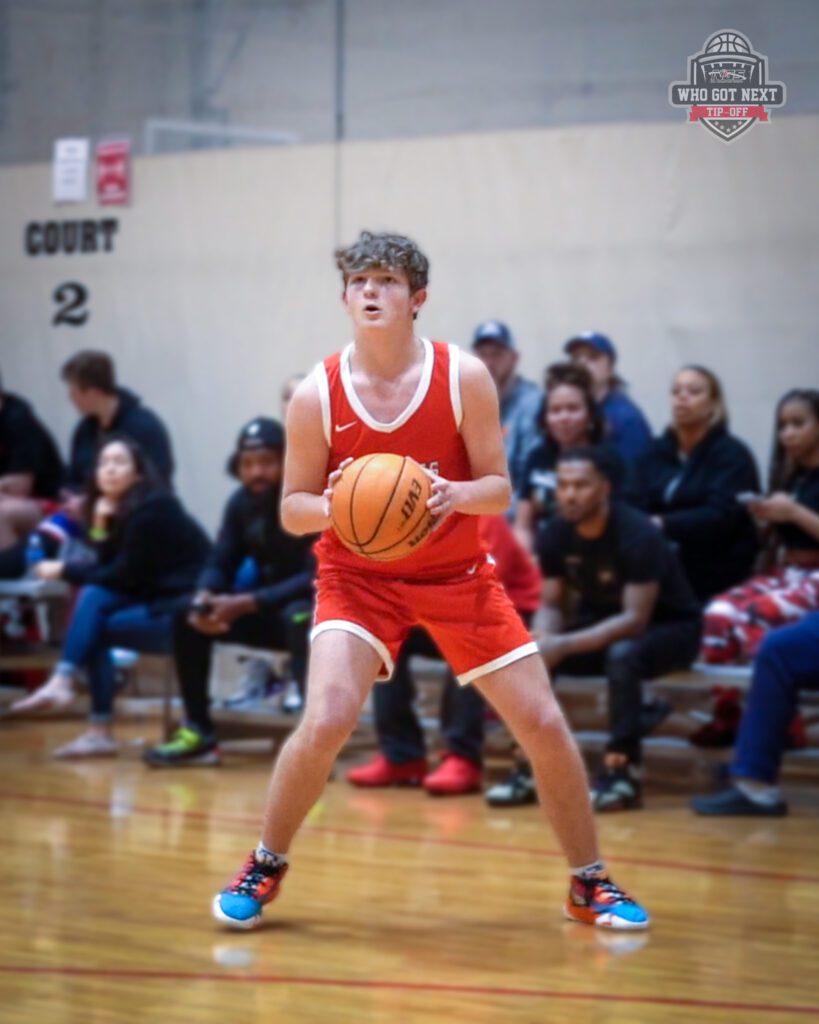 Koen Bryant | Norcross Heat | F | 2027
Bryant has the skill set to post up or pop up to the three point line. He's fearless in the post and has a nice touch around the rim. He'll fit in with anyone, because he can adapt to playing inside-out. Not to mention, Bryant is a beast on the glass and uses proper rebounding technique, along with his power and size. He's the perfect fit for a big in todays game.