Bilal's LIVE Performers (Atlanta Hardwood Classic – Part 1)
An instant classic in Atlanta. This live period event allowed me to get a good feel for the landscape of grassroots basketball in the southeast. Unsigned seniors balled out in front of college coaches and scouts with an opportunity to earn a scholarship for this upcoming college basketball season. Juniors, sophomores and freshmen all put us on notice of what is on the horizon for the next few years in high school basketball. I even got a glance at 7th and 8th graders too. The southeast has a multitude of rising stars that will be playing at the next level.
---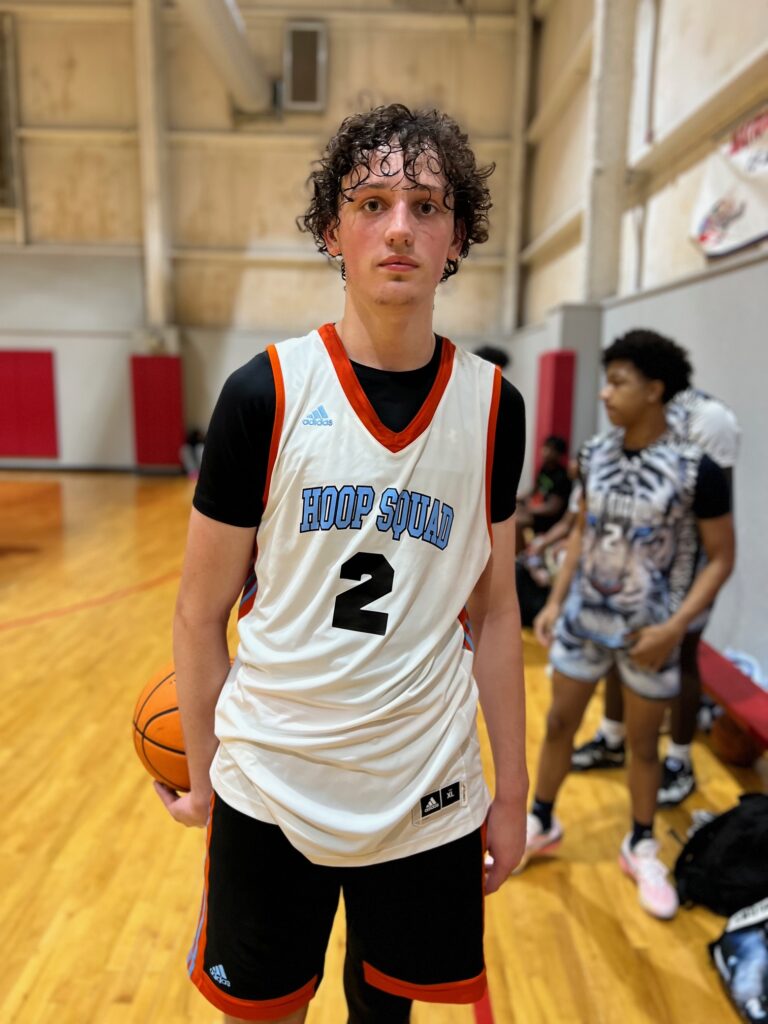 Jake Hatch | 6'10" | Hoop Squad | 2023
Hatch completely owned the interior. His sheer strength and finesse posed endless matchup problems on both ends of the floor. He's ready for the next level. Hatch showed flashes of a smooth jump shot, but his paint presence was so dominant he didn't have to display that aspect of his game. As Hatch hones in on the weight room in college, the probability of stopping him will get even slimmer.
---
Dominic Dupigny | 5'10'' | Norcross Heat U | 2023
Dupigny was worthy of a second look at the Atlanta Hardwood Classic. The unsigned senior pick up an offer from Clark State College (OH) and rightfully so. Dupigny is very good at facilitating and controlling the game. His pace of play is already next level. He will thrive in college.
---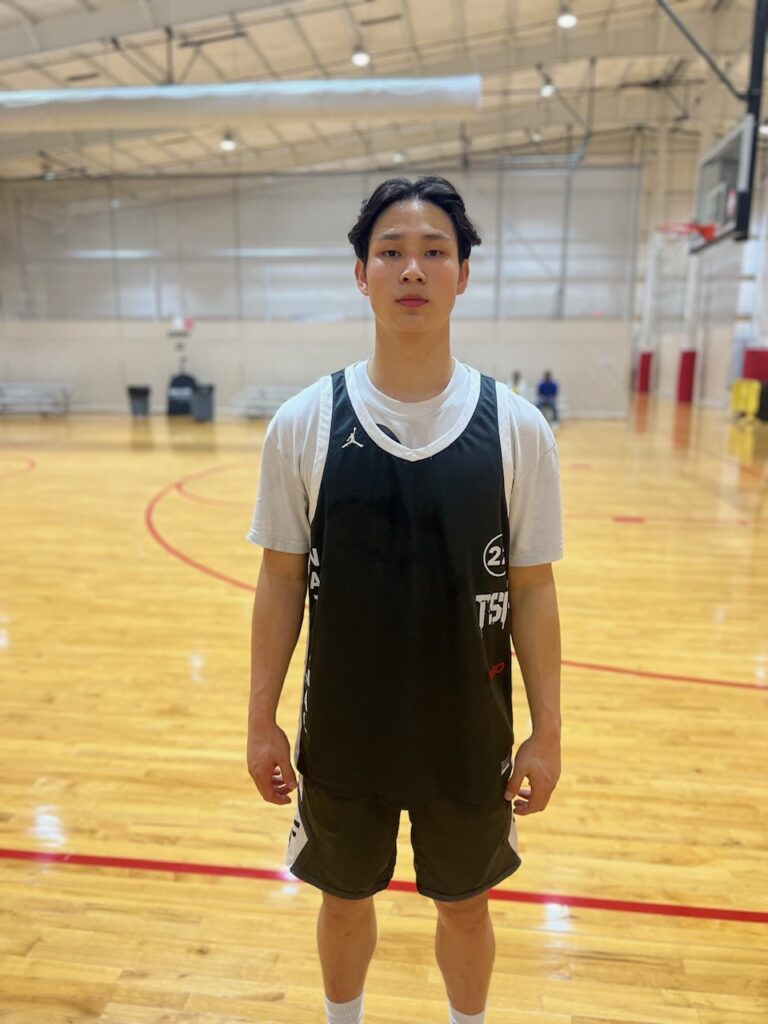 Myles Che | 6'3" | TSF | 2023
Che who committed to Chattanooga after the Atlanta Hardwood Classic gave a preview of what he plans to display in Tennessee this winter. He has a unique feel for the game. The way he plays and facilitates, it makes the game easier for his teammates. Che can impact the game if it's up tempo or slow paced. His adaptability will make the shift to college a smooth progress for him. Che chose Chattanooga over SIU, UC Riverside, UNC Wilmington, Jacksonville U and Holy Cross.
---
Shamar Echols | 6'1″ | Soo Fresh Supreme | 2023
Echols was one of the most physically assertive wings participating in the Atlanta Hardwood Classic. He made things look easy against any match-up. If he was matched up against a bigger defender he went around them. If it was a smaller defender he shot over them and took them down low. His basketball IQ showed. Echols can play the 2 or the 3 comfortably. His versatility will take him far.
---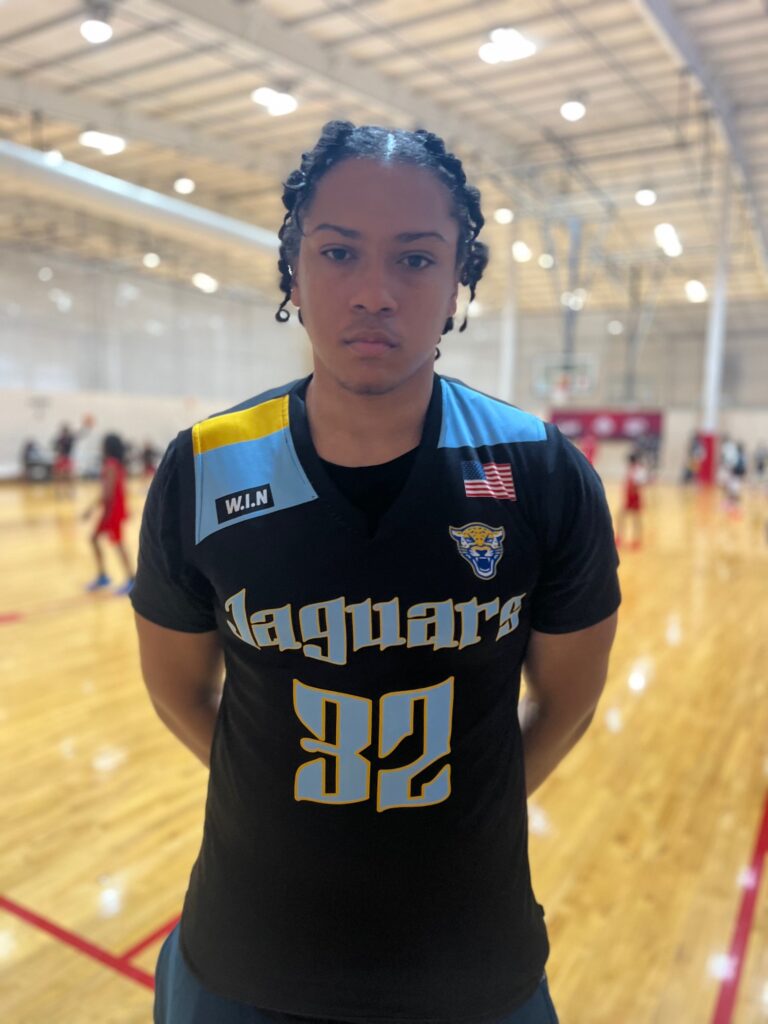 Ashton Box | 6'7" | Showtime Jaguars | 2023
Box is a big stretch 4 that doesn't shy away from playing in the paint. He demanded a double team in the post throughout the Atlanta Hardwood Classic. He has a soft touch in the mid range area. Box displayed good fundamentals as well; boxing out, footwork and solid defensive principles that coaches love for bigs to possess.
---
Terrell Gould Jr. | 6'1″ | On Geaux Elite | 2023
Being able to score efficiently is a trait most guards will benefit from. Picking and choosing your spots and knowing when to shoot or take over the ball game. Gould Jr has a unique feel of how to get his shots within the flow of the offense. He played on and off the ball throughout the Atlanta Hardwood Classic and showed off his versatility. Gould Jr shot the ball from the mid range with procession. Curious to see what school he lands at the next level.
---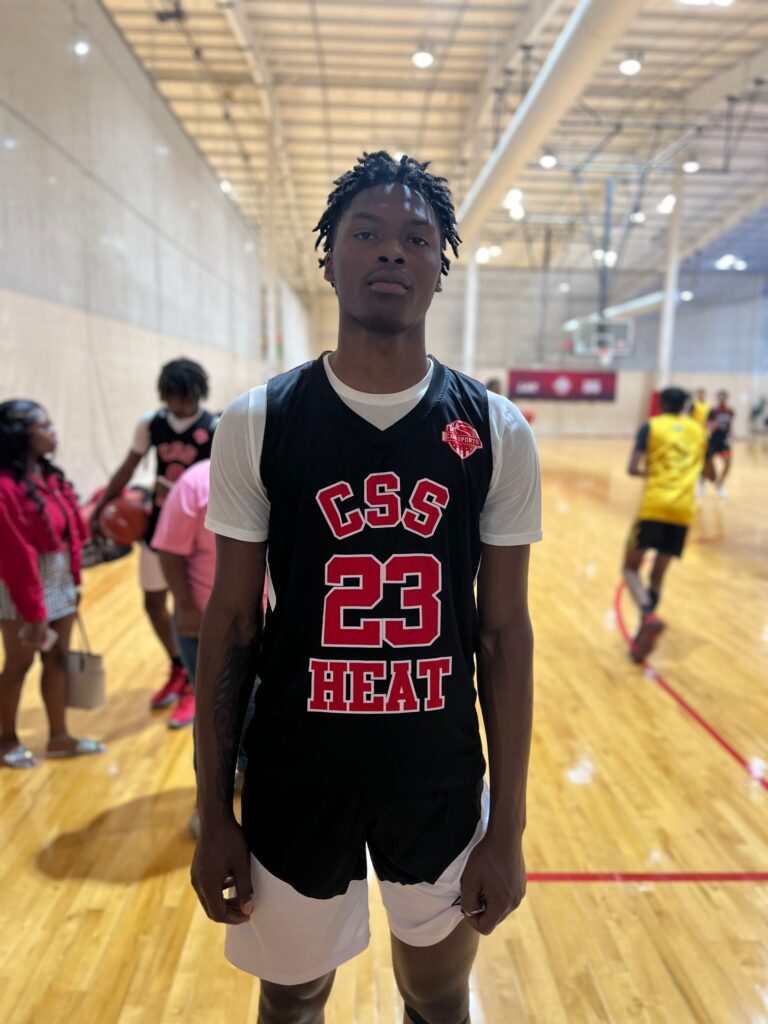 Tra'Veion Wheeler | 6'8" | Cam Sports | 2024
Wheeler was easily the defensive player of the Atlanta Hardwood Classic. If he wasn't blocking shots, then he was altering them. When Wheeler played help defense he funneled the opposing players to the into traps and kept the lane clear. He controlled the boards in every game he played in. Wheelers size and power is something that'll translate well to the collegiate level. In addition to his stellar defense, he has a nice touch around the rim and good hands. Take an extra look at Wheeler you won't be disappointed.
---
Justin Payne | 5'9″ | NO ID | 2024
I've been following Payne for quite sometime and every chance I get to watch him, I'm amazed by his decision making, overall basketball IQ and pure leadership. Payne doesn't need the ball to control the game. He's a lead guard that can play on and off the ball. He excels in either circumstance. Payne is a coach dream at the guard position.
---
Isaac Rorey | 6'3″ | NO ID | 2024
Rorey is an advanced, athletic wing that can do a little bit of everything. He thrived in the open floor and scored just about any time he received the ball in transition. His leaping ability is gradually increasing every time I evaluate Rorey. He is having a breakout travel season and his best games have come when the lights are the brightest.
---
Nehemiah Stowers | 5'11" | TSF | 2024
Stowers showed relentlessness game by game. In a two point victory over Norcross Heat, Stowers had the game winning bucket and game sealing steal. He took pride in playing both ends of the floor throughout the live period and it was highlighted when it mattered most. Stowers is an intense leader that every ball club needs.